Best places to visit in Monaco
Where the word glamorous comes in, Monaco rise and shines above all. A tiny principality in the French Riviera, Monaco has redefined what luxury means. Rather, this glitzy principality can be referred to as a stretch to experience ultra-luxury on this earth. And if you're touring French Riviera, we would certainly call Monaco, a royalty "not to be missed".
Check out our complete France Itinerary in 11 days here
Did you know that Monaco is less than two square kilometers in size? Well, it is the second smallest nation in the world, yet, it is most popular with the richest people on the earth. Bordering with France on three sides, Monaco is the home to the world-famous "Monte-Carlo Casino" and it is yet ruled by the Prince (Prince of Monaco).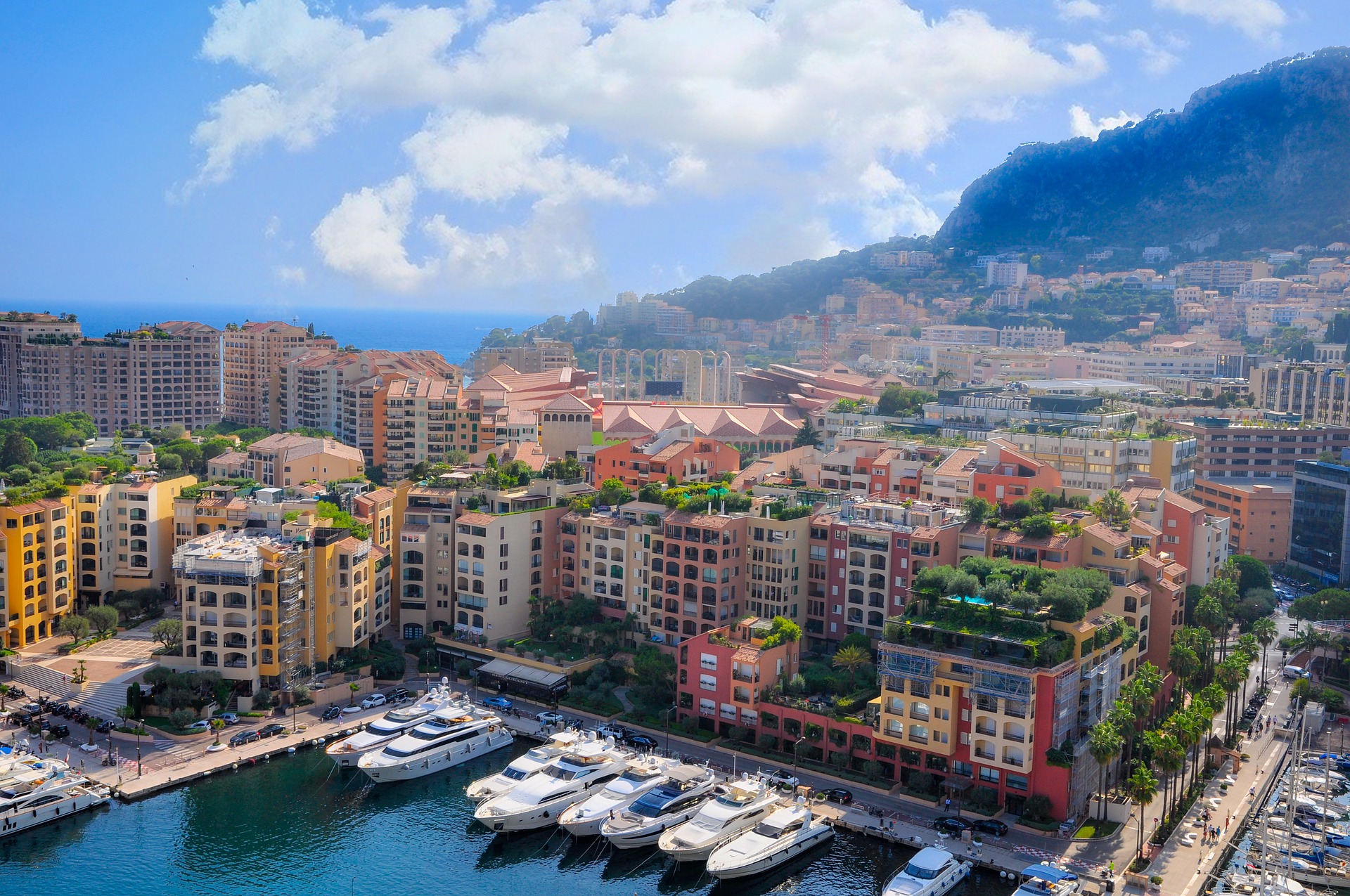 Last year, we ventured out a day, just to explore its seductive lanes and beaches. Though we didn't ignite the real spirit of James Bond in us, we did rejoice the scintillating Mediterranean views and the glittering city of Monte Carlo. I still wonder why isn't it nicknamed as the Royal Blue city, as the whole principality seems to be dotted with the pristine blue sea.
Continue reading to take a virtual tour of charismatic Monaco. Follow us on Instagram 
How to reach Monaco from Nice and Eze Village:
We reached here from Eze Village (a stunning little village in French Riviera). You get a direct bus no 82 from Nice (Vauban) to Eze Village. Explore Eze Village and then catch a direct bus to Monte Carlo. It took us hardly 25minutes to reach the Monte Carlo Tourism office, which is close to Casino as well. Though there are direct trains also from Eze Village, go to the stop and opt for one which suits your schedule. Also, the buses leaving for Monaco are frequent and you need not worry about it.
Here are the top 10 places to visit in Monaco:
1. Prince's Palace of Monaco: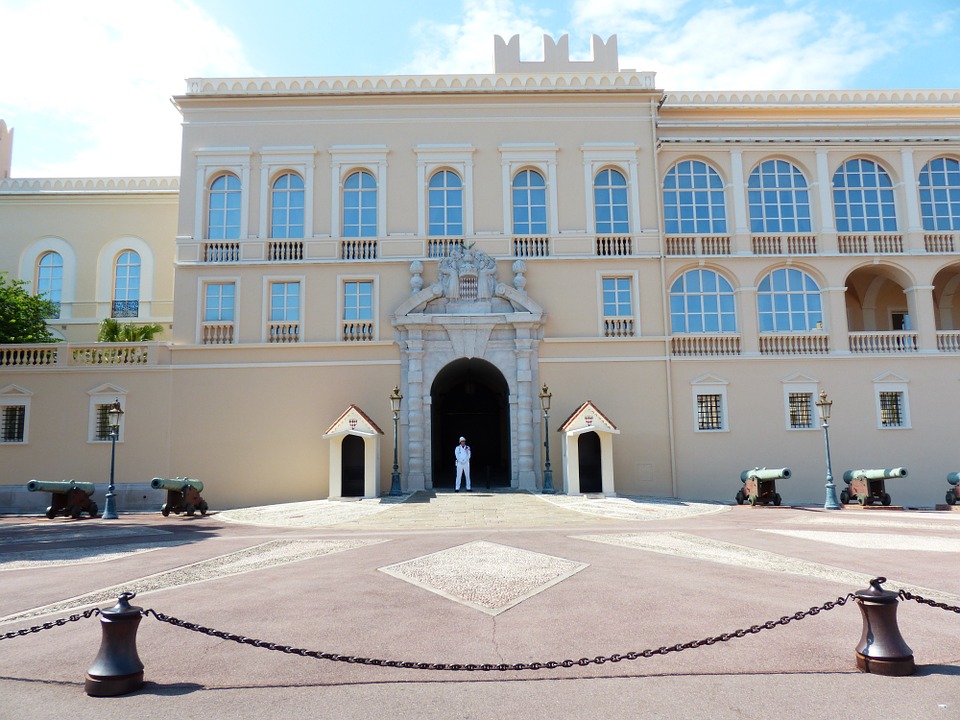 This palace (Palais du Prince) sits above high above the sea and is home to the country's rulers. It is currently headed by Prince Albert II. Though it is a private and ruling residence, Palace is open for certain times in a year and mainly when the prince is not at his residence. You can look at the flag in the main tower, if it is lowered down, it means that the Prince is not in the palace). Though we couldn't visit its beautiful courtyards and ornate Throne room, we did capture it from outside. It indeed is one of the best places to visit in Monaco.
If during your visit, the Palace is open, do not miss this palace along with witnessing the change of guard ceremony, which happens every day at 11:55 am
2. Plan a visit to Monte Carlo Casino, even if you don't wish to gamble: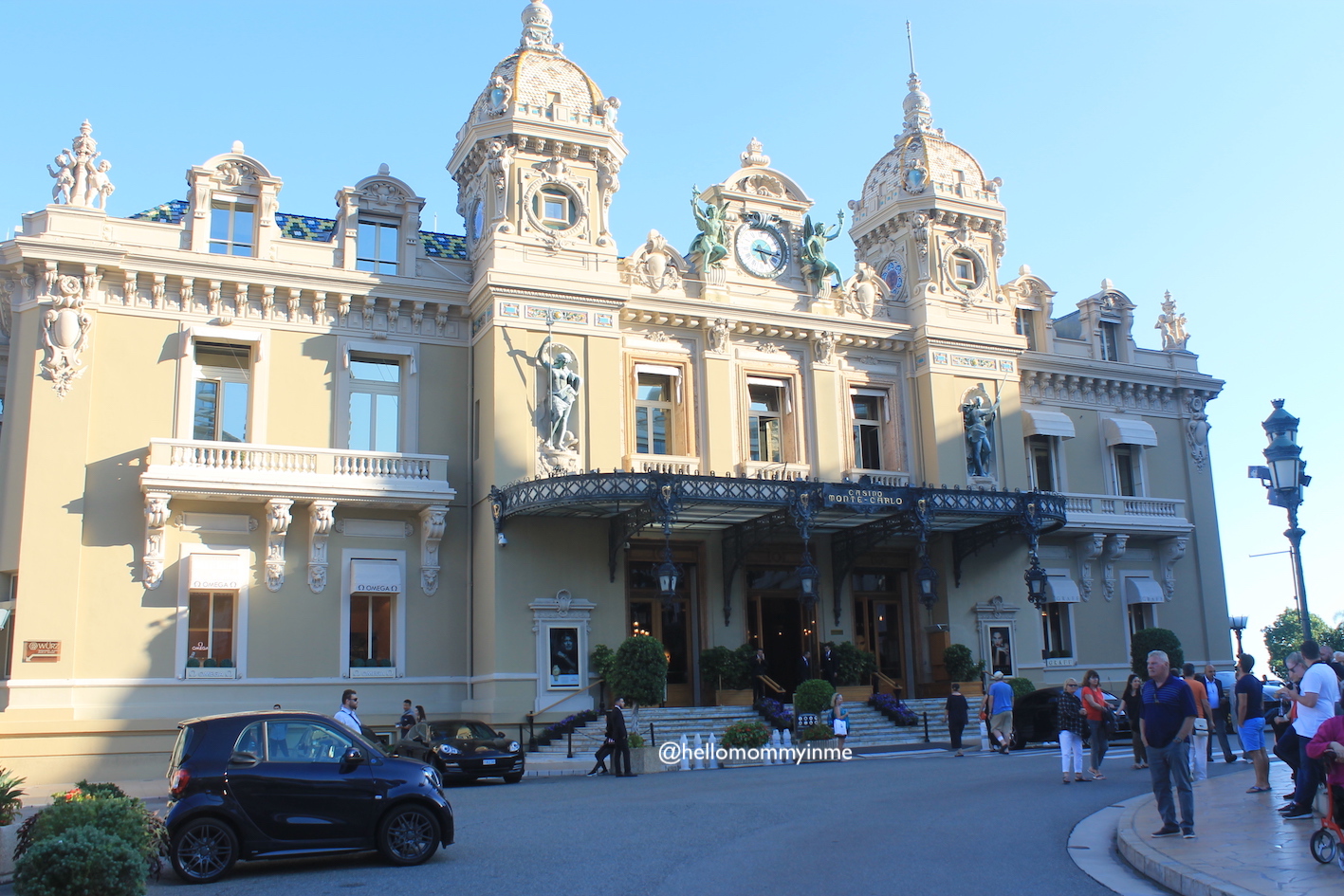 Monte-Carlo, a district, on the North of the Port of Monaco, has a naturally stunning setting. Established in the 19th century, Monte Carlo Casino sees gamblers from across the world. Did you know that even James Bond tried his luck there? Well, you can enter the main building, explore the premises, get your hands on something you love from the souvenir shop. Within those premises, there is an entry to the gambling room. If you're above 18years, and Foreign national, show your ID/Passport and venture into the hall of Baccarat, craps and more.
Since we had our 5yo son with us, we certainly didn't enter the gambling hall, but even the glistening central premises got us the feelers.
3. Casino Square and Opera House: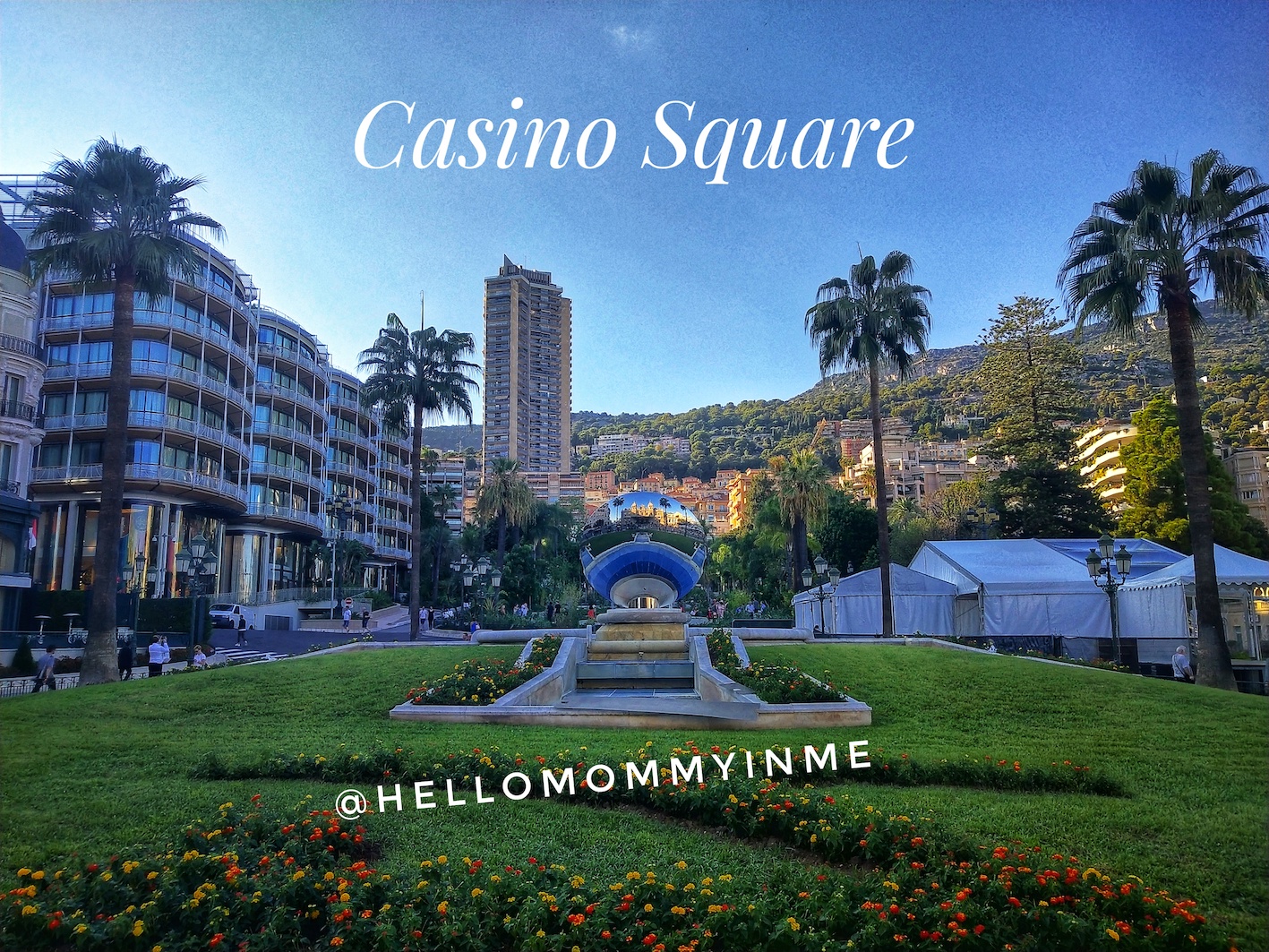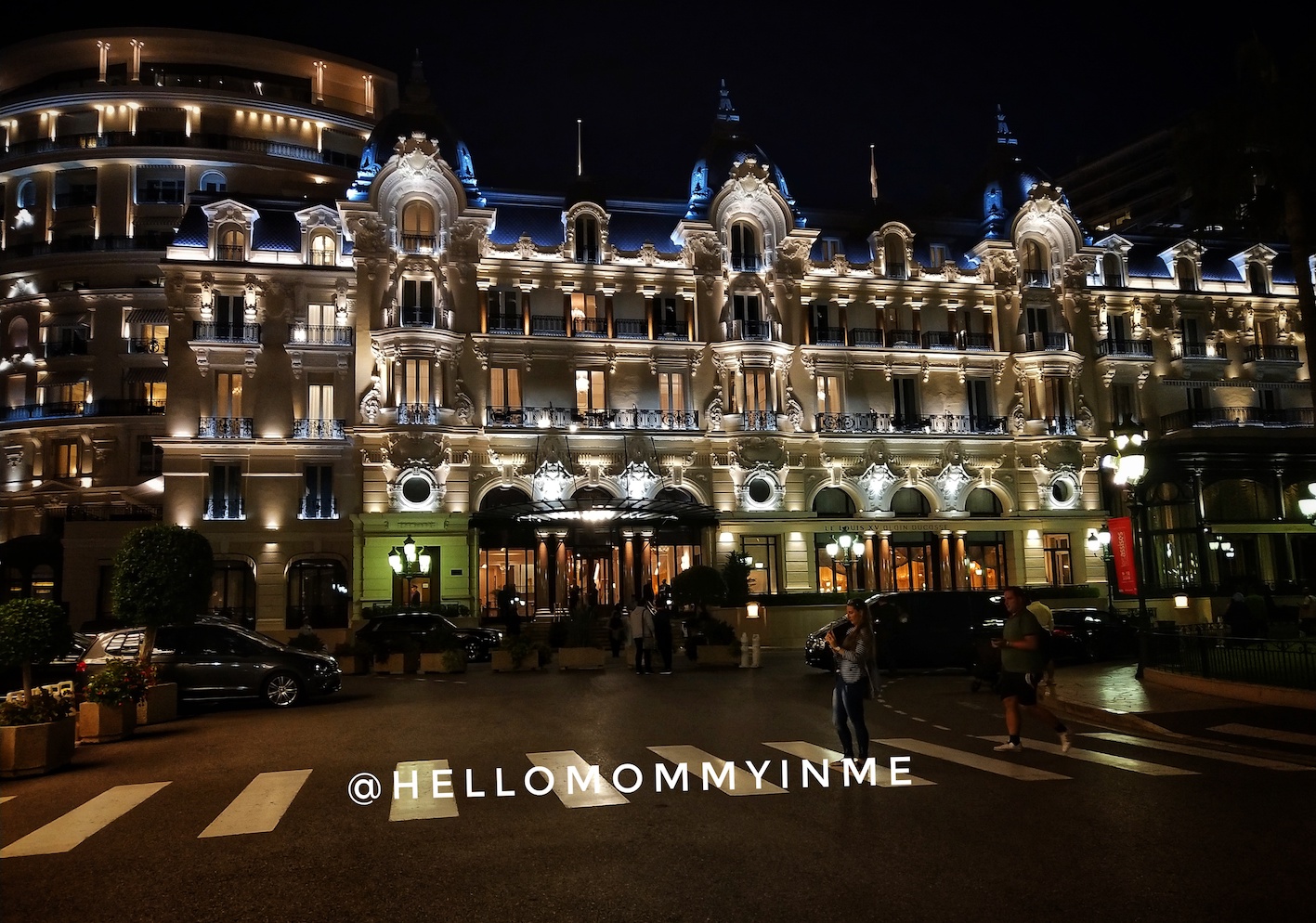 Casino Square (you'll see it when you land at Monte-Carlo casino), is one of the most magnificent square of Monaco. Don't forget to see the glistening architecture as the night falls. The impeccable building of Opera House (Opéra de Monte-Carlo), Casino, Hotel De Paris, lined by series of Palm trees, Impressive fountain, and the terrace views of the coastline, will leave you spellbound! Truly it is amongst the best places to visit in Monaco.
If you love music concerts and opera's then get yourself a seat at Opera House, which boasts of hosting many world-class Opera singers. The season starts in September and runs through April.  
4. Monte Carlo Harbor (Port de la Condamine):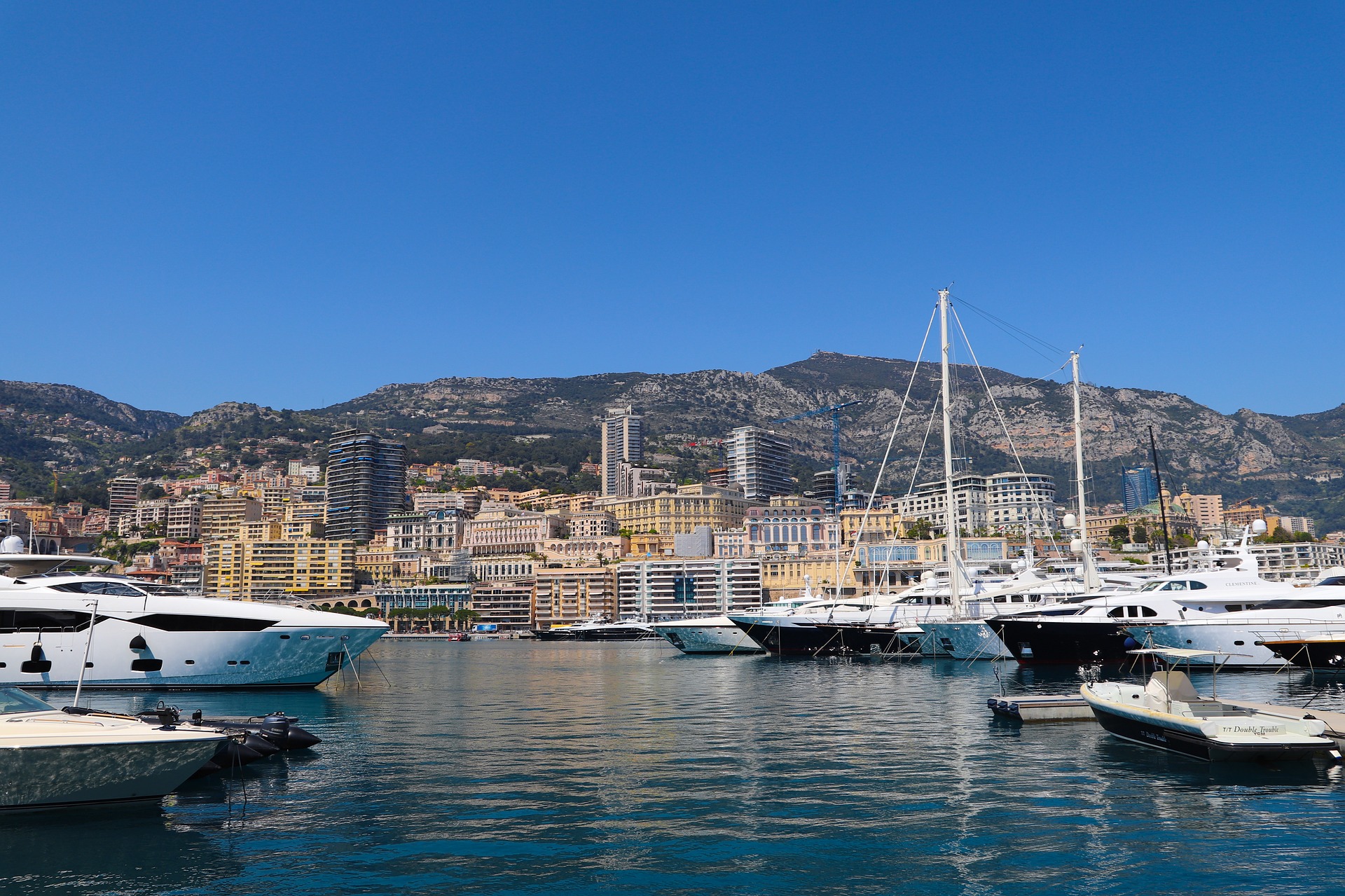 If you wish to see the most lavish yachts, then grab the view of the Monte Carlo Harbor. The most expensive yacht (including the prince's yacht docked at Port Hercules) can be found here. We simply had a coffee with some croissants at the cafe overlooking the waterfront to soak ourselves on the dose of grandeurs.
You can even book a yacht for yourself or your loved one to tour around in the blue sea, to get the real feel of royalty. 
5. Jardin Exotique: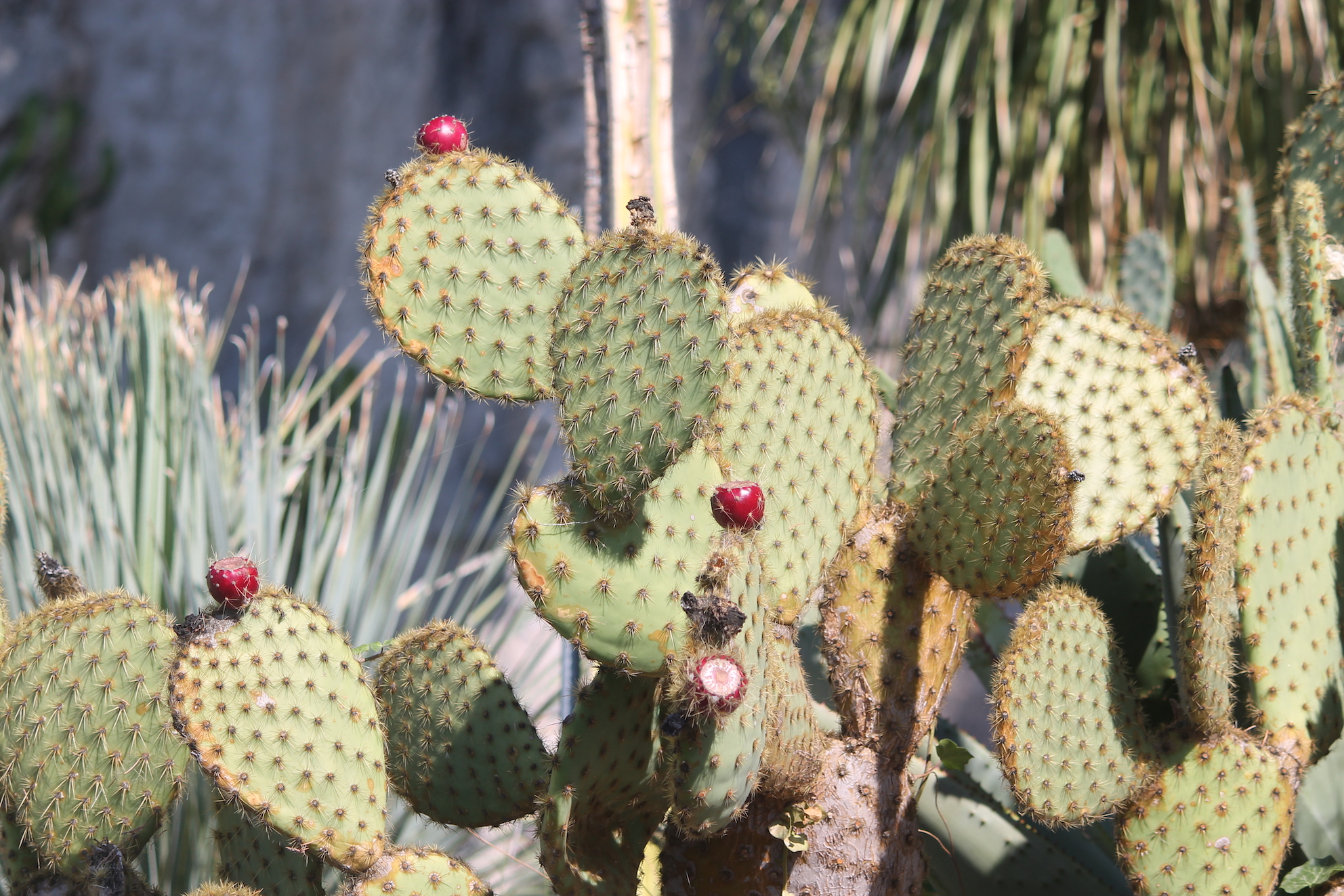 A beautiful botanical garden, this was the first spot we ventured while in Monaco. Very conveniently located in Fontvieille, it is built on the cliffside. You'll be amazed to see the variety of cacti and succulents here. There are even guided tours available here, though we chose to explore on our own. It also has an Observatory Cave, which was closed when we went (citing security works) and a Museum of Prehistoric Anthropology. It is said that there are lots of evidence of the presence of prehistoric men around this cave, due to the presence of bones. 
It is a wonderful site for photography enthusiasts, don't miss exploring this garden. 
6. Musée Oceanographique: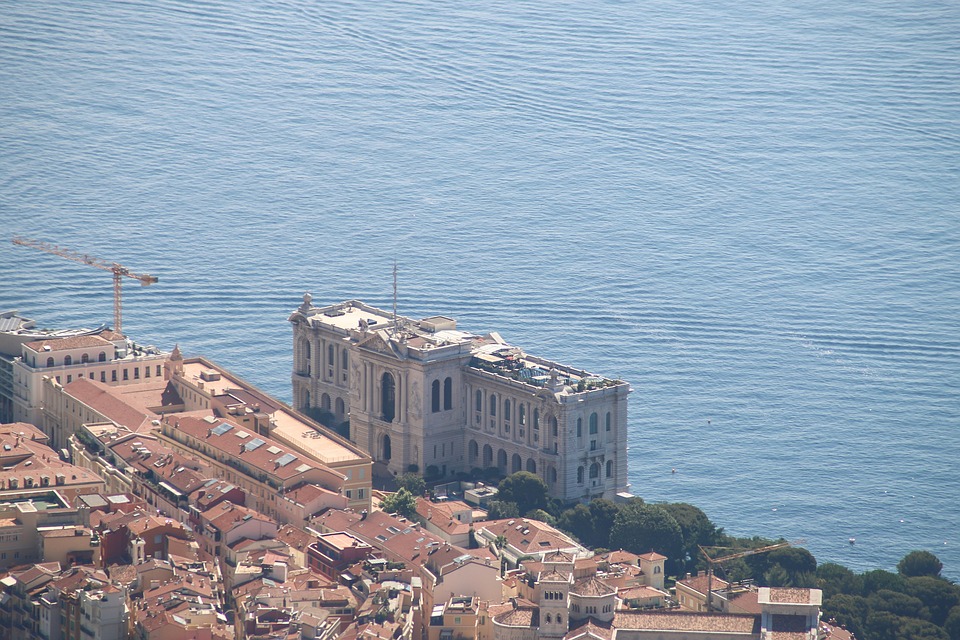 We missed out visiting this Museum, as, by the time we reached (6:20 pm), it had closed. But it would have been a big hit, as our son loves Marine life and science. But if you have been to Sea Aquarium of Singapore, you can be at peace like us. It has numerous sharks (Shark lagoon), turtles, shellfish, sea animals skeletons, collection of scientific items (obtained from an exploration). It is said to have around 6000 marine creatures, isn't that exciting? Plan a visit here well in time!
7. Monaco Grand Prix:
May and a die-hard fan of Formula One! If that combo rocks then you're sure to hit Monaco for the Formula One Race. Check out the yearly calendar for the dates and plan your trip then. Right on the narrow streets, the thrill of Formula One cannot be missed despite the maddening crowds. Secure yourself a right spot, well before time for this visual adventure.
8. The Only Public Beach, Larvotto Beach: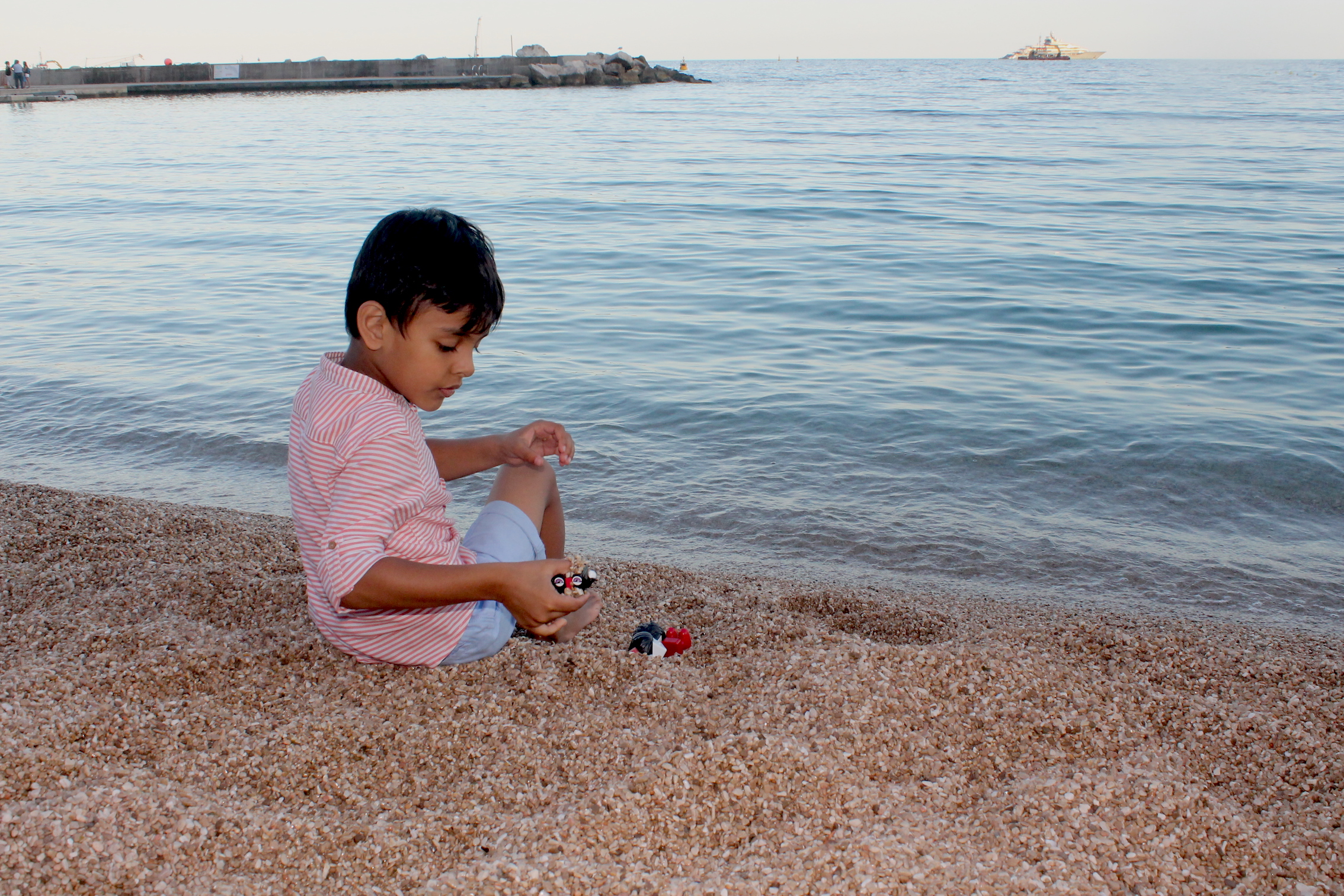 Well, that's a fact that despite being a principality on the side of the Mediterranean sea, it has just one Public beach, rest all are Private, owned by the ultra-rich people around the world. You can see people thronging along this beach, which is not sandy rather a pebbly beach. You'll see many people going topless here, a word of caution if you're with your little ones.
We rested here for around 30 minutes at the sunset, as it was a quieter area and just a few minutes' walk from Monte Carlo.
9. Monaco St Nicholas Cathedral: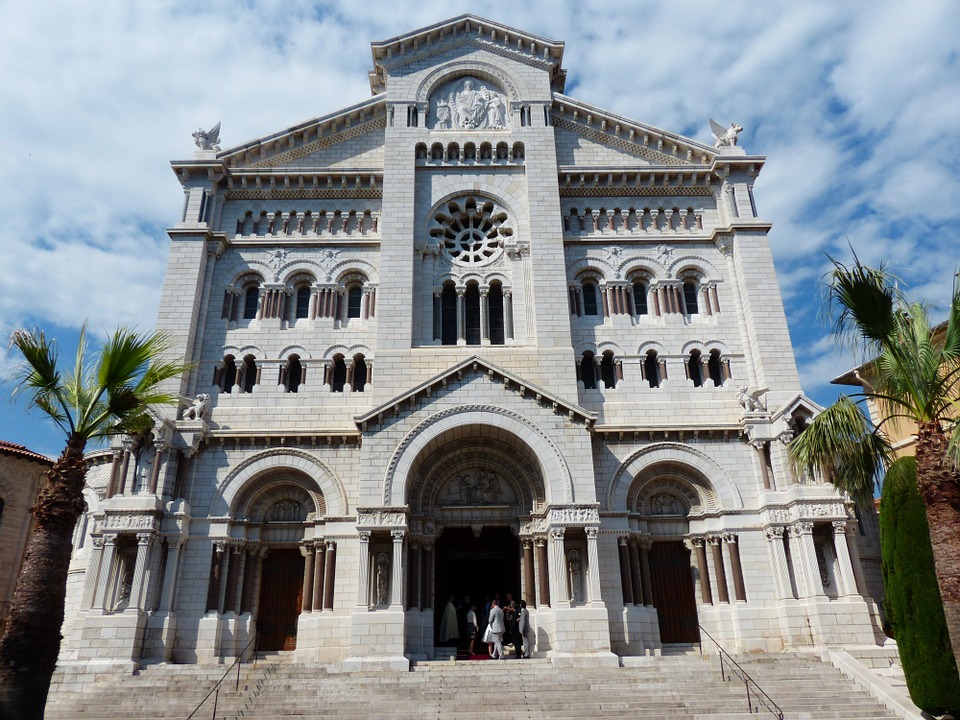 The beautiful white stone Cathedral, been built in perfect roman style houses the remains of Grimaldis (The rulers of Monaco), including Grace Kelly and Rainier III. The main throne inside is a beautiful piece to adorn.
10. Simply walk around the streets: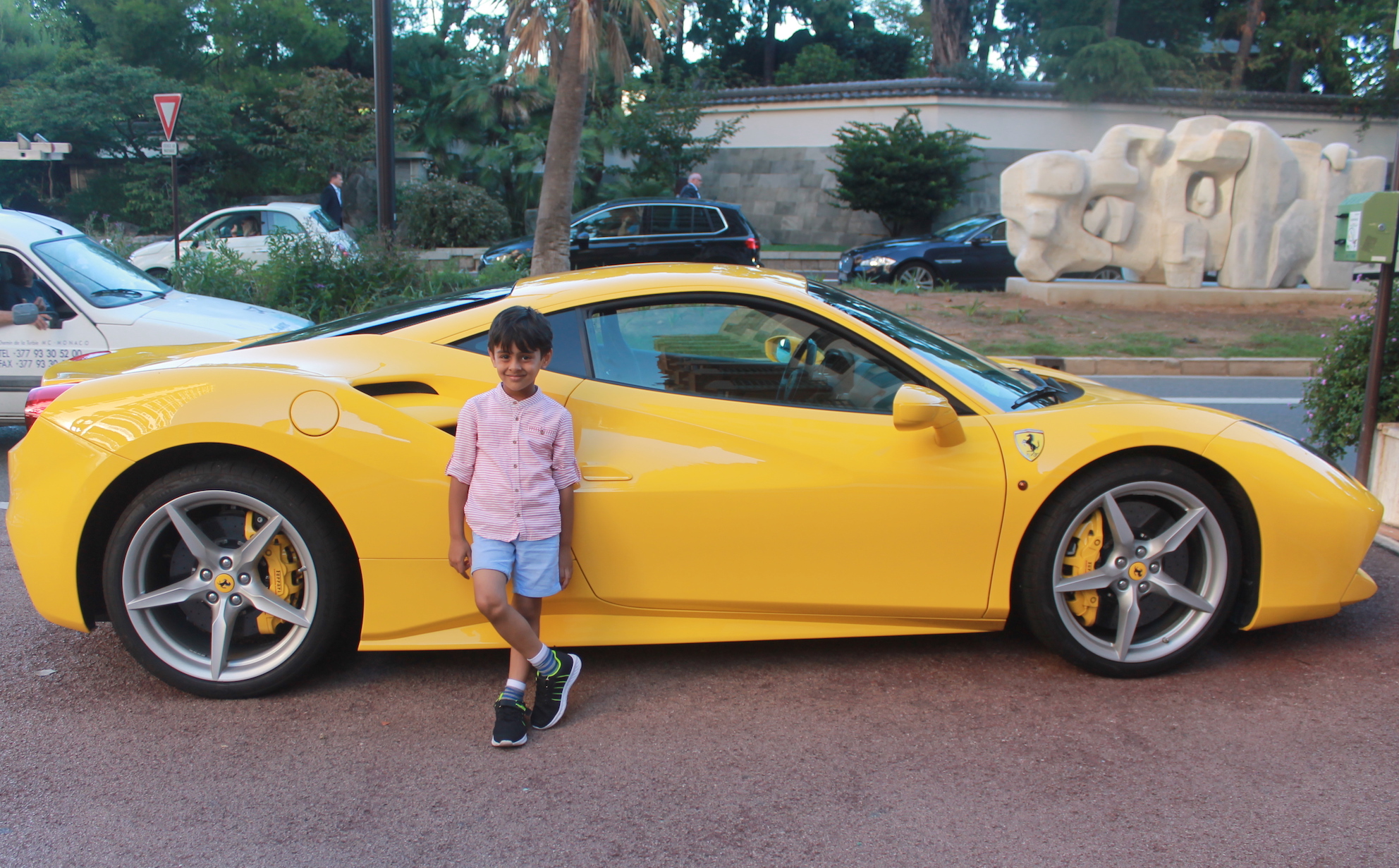 What better than walking along the streets in Monaco? This is what we did and saw the glitzy life of Monaco. Right from the luxurious car showrooms, to Luxury Yacht showrooms, notable Fashion Boutiques, Architectural grandeur of hotels, buzzing lanes with some most costly cars and the magnificence of blue seas! This is all that you get in a treat while walking along the streets!
Monaco can be covered on budget, just stay away from the Casino and you'll save plenty. We thoroughly rejoiced these best places to visit in Monaco, how about you?
Keep Travelling,
Team FOTW!
I am taking my blog to the next level with Blogchatter's  MyFriendAlexa.