Must visit Hill stations in Summers in North India:
Scorching heat and vacations for kids! This combo can be quite taxing, as its really challenging for kids to sit indoors and for us to engage them all the time. But these are the best days when you can have fun as a family and make some beautiful memories. Summer Vacations are all about traveling and having fun as a family and what better than traveling some quaint Hill Stations in North India?
Have you planned your summer vacay's yet? If not, are you still in search of places in India, which can provide you the most needed solace? Then there is a list for you, of the places we've explored and loved.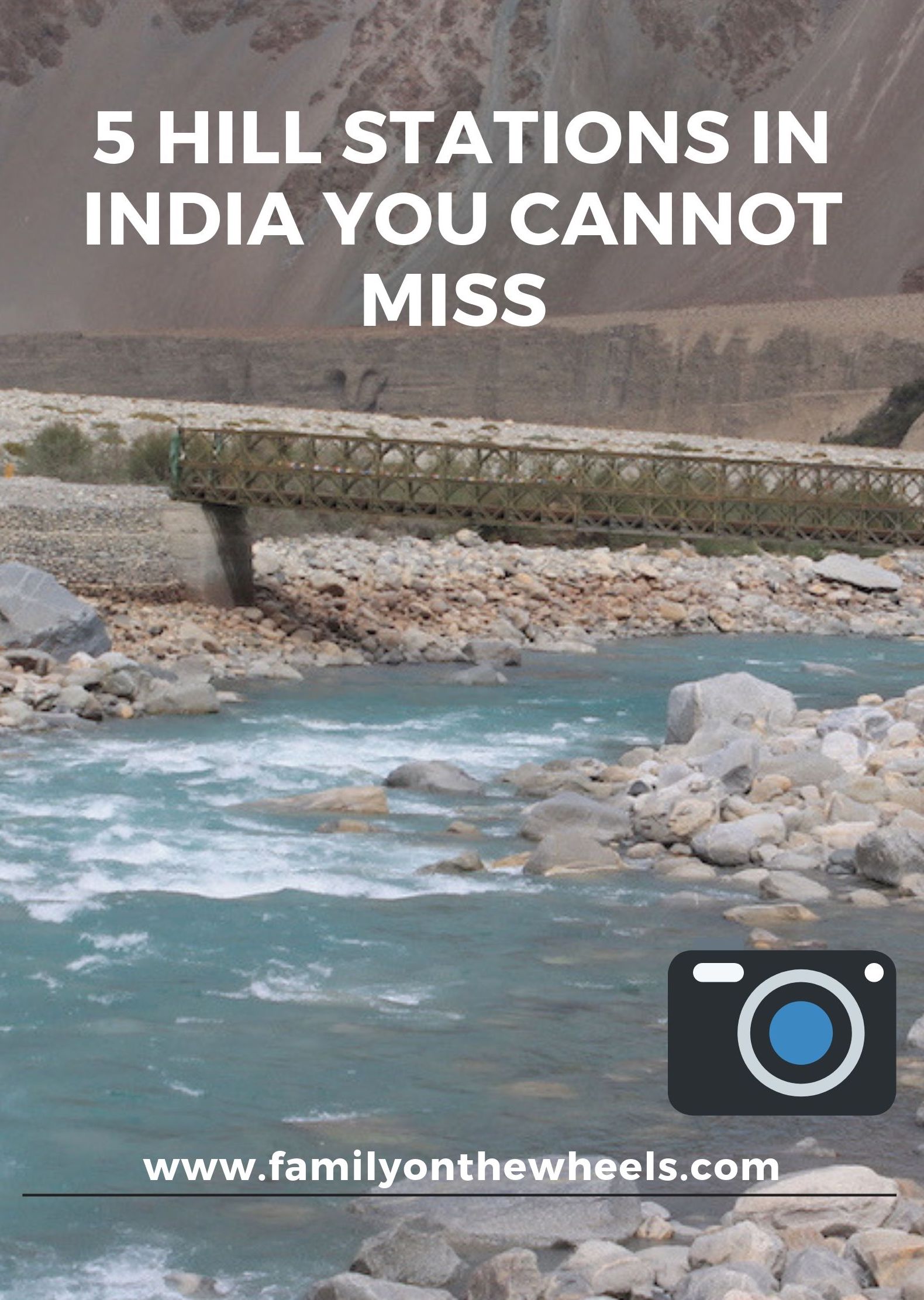 5 Must visit Places in North India in Summers:
1. Ladakh :
If there's one place which will mesmerize you to the core within India, it is Leh-Ladakh. The vivid nature, magnificent landscapes, gushing water and snowcapped mountains, cold desert and sand dunes, willow trees, will usher you with the most needed tranquility. Leh will promise you the best of family time clubbed with adventure.
We have been to Leh twice, you can read our Posts on Pangong Tso lake and Nubra Valley. If you have any queries wrt taking Kids to Leh, being at a high altitude, then here is a guide answering all the queries.
Things to do at Leh?
Admire the nature, Enjoy Snow-time, stay at tents, go for mountain climbing, White water River Rafting, have fun at sand dunes, go for ATV rides on world's highest sand dunes, flock on the double-humped camels (the only place to find them), visit century-old Monasteries.
It has a big bouquet to keep you well away from the city life and still ensure that you fall in love with enchanting Leh.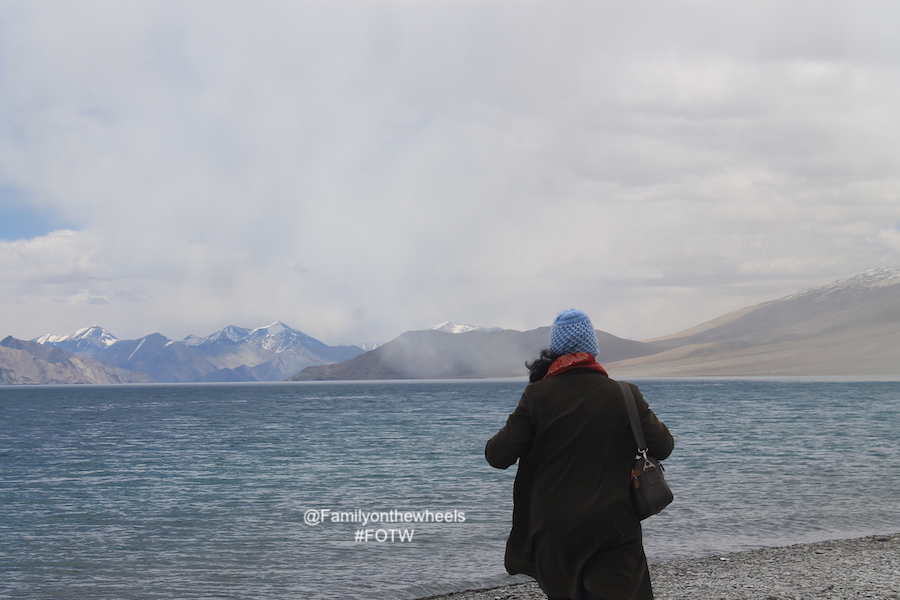 Weather at Leh – Ladakh:
May: -2 degrees – 11degrees max (You'll need lots of woolens, as with every breeze, you'll feel it is still winter:))

June: 7 degrees – 20 degrees (very comfortable weather)

July: 10 degrees – 25 degrees
June – July is the most comfortable months to explore Leh, even by road via Manali. But if you wish to experience more of Snow, then May is the best month ( Though Roads might not be open then, but you can fly ex Delhi)
2.

Kasol :
A beautiful hamlet in Kullu, situated in Parvati Valley, Kasol is more famous for the inception of various treks, the most common being Kheerganga. It is surrounded by Alpine and coniferous trees and has lots of adventure to offer, being at the banks of Parvati river. I would rate it one of the places you ought to visit during summers, due to perfect weather and the green beauty it possesses. Opt for some Riverside camping, or plan a Tosh Valley Trek, this quaint town is surely one of the favorites.
*This quaint town is quite famous amongst Hippies and for its Israeli cuisine. It is also called as Mini Israel and you'll find amazing parties and Summer festivals here. Good Food, Great views, Amazing party, that's all that we want for vacations.
Weather at Kasol
May – June, These are the summer months with a beautiful star-studded clear night. Temperature ranges from 15degrees to 35 degrees and is the best duration to have some fun.

Monsoon starts in July, and it is safe to avoid visiting Kasol then, due to cloudbursts, landslides it may experience then.

Things to do at Kasol?
Trekking, camping, partying, dipping in Hot Springs and enjoying beside the gushing Parvati River (Oh yes, Fishing is also possible)
3. Dalhousie – Khajjiar
Often termed as "Switzerland of India", Khajjiar and Dalhousie are perfect Hill stations, that were well curated by Britishers. Beautiful dense forests pose a perfect treat to eyes, mind, and soul. You can almost opt for any trail and explore on your own, that's when you'll experience the real beauty of Dalhousie.
We explored Dalhousie in March and we were welcomed by heavy Snowfall there. Here is a detailed read of our experience in Dalhousie
Though in May – July, you won't experience Snowfall, but yet snow can be seen on the mountain tops. Summers are an ideal time to rejuvenate yourself, maybe by simply exploring these hill stations for a leisure holiday or by opting for some trekking for an adventure holiday.
Things to do at Dalhousie – Khajjiar?
Dalhousie offers really interesting Trekking routes, full of lush green forests and mountains. The best route covered usually is Dainkund – Khajjar – Kalatop. Camping – stargazing, walking amidst nature, sipping some espresso, go for sightseeing, are some of the best options to do here. It's a leisure holiday, so relax and enjoy the beauty of this hill station.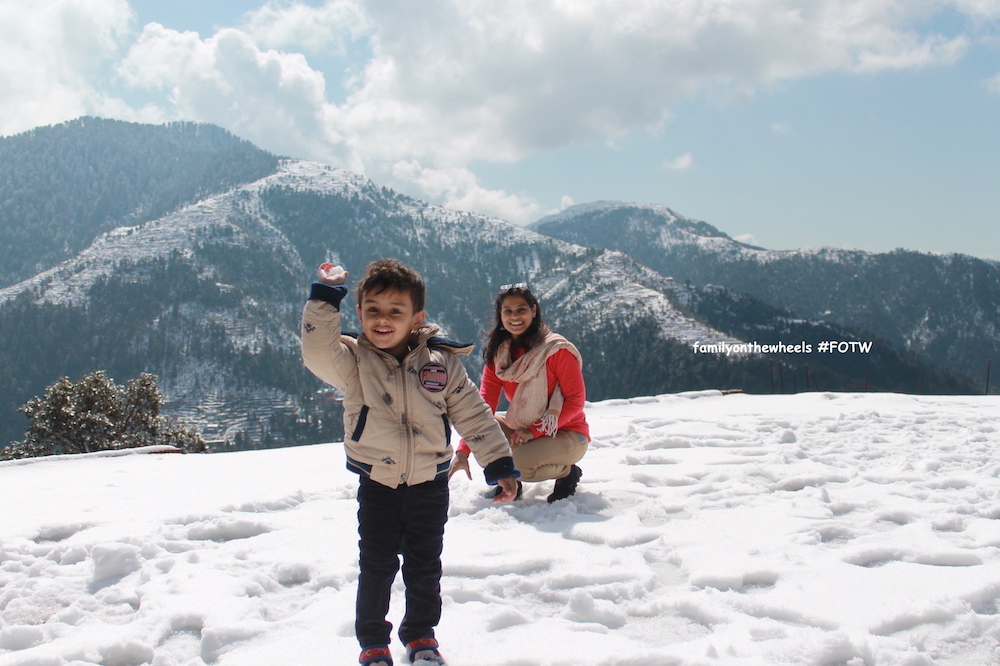 Weather at Dalhousie:
May: Evenings and mornings are cooler, the temperature varies from 15-30 degrees here. (Light pullover might do the job)

June: Moderate rains start from mid-June and it turns into a freshly washed fragrant hill station, offering amazing landscapes. The temperature will be between 15-30 degrees only at this Mini Switzerland of India.
4. Auli
Surrounded by Alpine trees, Auli has a majestic feel in itself. Situated close to 3000ft high altitude, it is a wonderful hill station for adventure, skiing sports and also for leisure with nature. Far away from the humdrum of city life, every tourist ought to visit Auli at least once to glance those majestic color changing snow clad mountains (with the sun).
Auli is very famous among Ski-Lovers, and it also has Asia's longest ropeway of around 4kms. Surrounded by the mighty peaks of Himalayas, a relaxing view at the mesmerizing nature will ensure that you'll have an unforgettable time here. Various peaks as Nanda Devi, Mana, Mount Neelkant are visible from here. It also has some easy routes for trekkers (beginners)
Things to do at Auli?
Skiing, Ropeway/Cable car ride, trekking, and camping.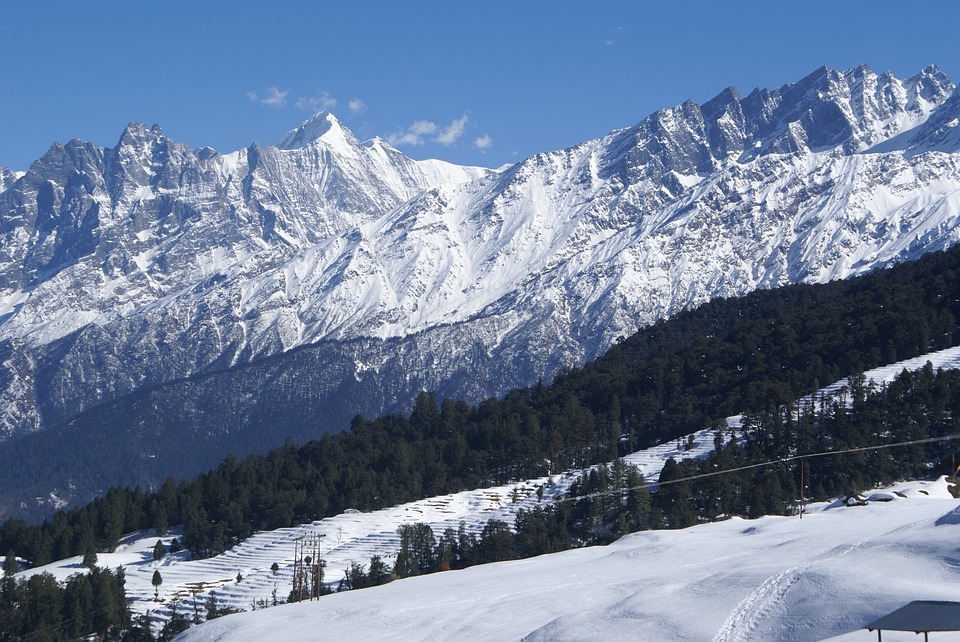 Weather at Auli:
May: The summers have just started, but yet it is somewhat cool as the temperature remains between 7-18degrees.

June: Though June is the hottest month, the temperature usually hovers around 10-20degrees (few degrees up maybe).

July: Weather is beautiful, as showers hit the land of Auli. Overall, May – July, all months offer you beautiful treat if you head towards Auli.
5. Lansdowne :
This little quintessential town was one of the most loved hill stations of Britishers. Solace with Nature's beauty is what you can experience here. Beautiful Himalayan ranges, mesmerizing Pine and oak trees, flowing streams, this place has all in itself. Go for leisure, spend few good days at a resort nestled lil farther from the main town or opt for some trekking adventures here. A camping day with evening Bonfire will rejuvenate you to the core.
Things to Do at Lansdowne?
Camping, Trekking, Nature Walks
Weather at Lansdowne:
May – June temperatures range from 20 degrees to 30 degrees and May – June are the Summer months here. the skies are clear and you can make the most of it by opting for comfortable hiking.

Lansdowne receives good rainfall, starting in July.
Don't miss any chance, as these 5 Holiday towns in north India needs to be ticked off for any traveler (maybe multiple times:))
Keep following our Travel journey, at Instagram
Nature is Mesmerizing, Keep Wandering!
Team FOTW!