Charismatic Dalhousie!
What is vacationing? Well, that's how #FOTW described it post our snow-laden trip to Dalhousie.
When you open the gate of balcony to see infinite layers of trees covering up mountains instead of the crowdy lanes rushing towards tall office buildings. You don't need an alarm clock to wake you up rather the peeping sun-rays from the glass windows do the trick. When you are eager to go to bed early in the night excited to witness the aromatic and chirpy mornings. When you look forward to read your favourite book, sipping espresso and surrounded by the snowy mountains and green meadows. When you glance and admire the beauty without thinking of the life's deadlines and responsibilities!
That's how we defined a beautiful morning, we experienced during our vacation at Dalhousie a year back. Dalhousie is a famous tourist spot, but cherry on the cake was unexpected Snowfall in March end for us. Completely unexpected, it seemed as if snowfall greeted us as soon as we kept out feet there. This was the first snowfall experience for #FOTW's little master and second one for us after Leh. Who says, snow makes kids sick? Hola! The broadcasting laughter, playful smiles, catching the snowflakes by little master, triggered a real blissful start of this vacation.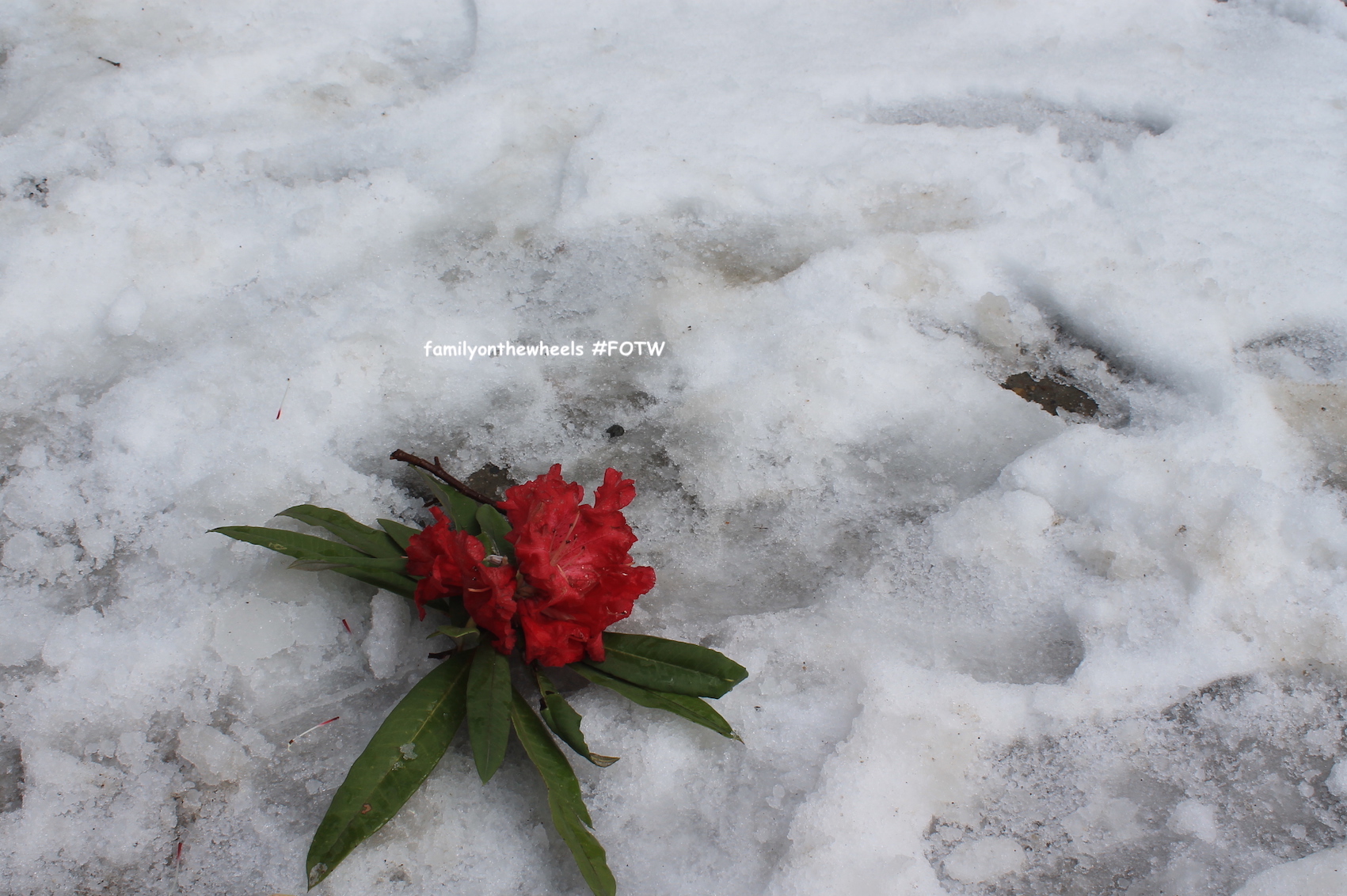 Last year during long weekend hovering over the Festival of colors " Holi ", we decided to explore Dalhousie. An adorably small hill station nestled in the Dhauladhar mountain ranges of Himachal Pradesh, far away from the crowdy Shimla. Like every town in mountains, this place was also developed in Pre-British era and used as their summer home. Rather it was named after the British Governor-General, Lord Dalhousie, who established this beautiful mountain town.
Reaching Dalhousie from Delhi :
Approx 550kms from Delhi, nearest base station for train and plane journey is Pathankot, which is around 80kms before Dalhousie. There are trains from Delhi to Pathankot and a small Air India flight which runs from Delhi to Pathankot. From Pathankot, you can easily get local buses offering you a beautiful scenic ride or you can also opt for cabs. FOTW took a local bus to witness the mountain beauty right from the drivers cabin.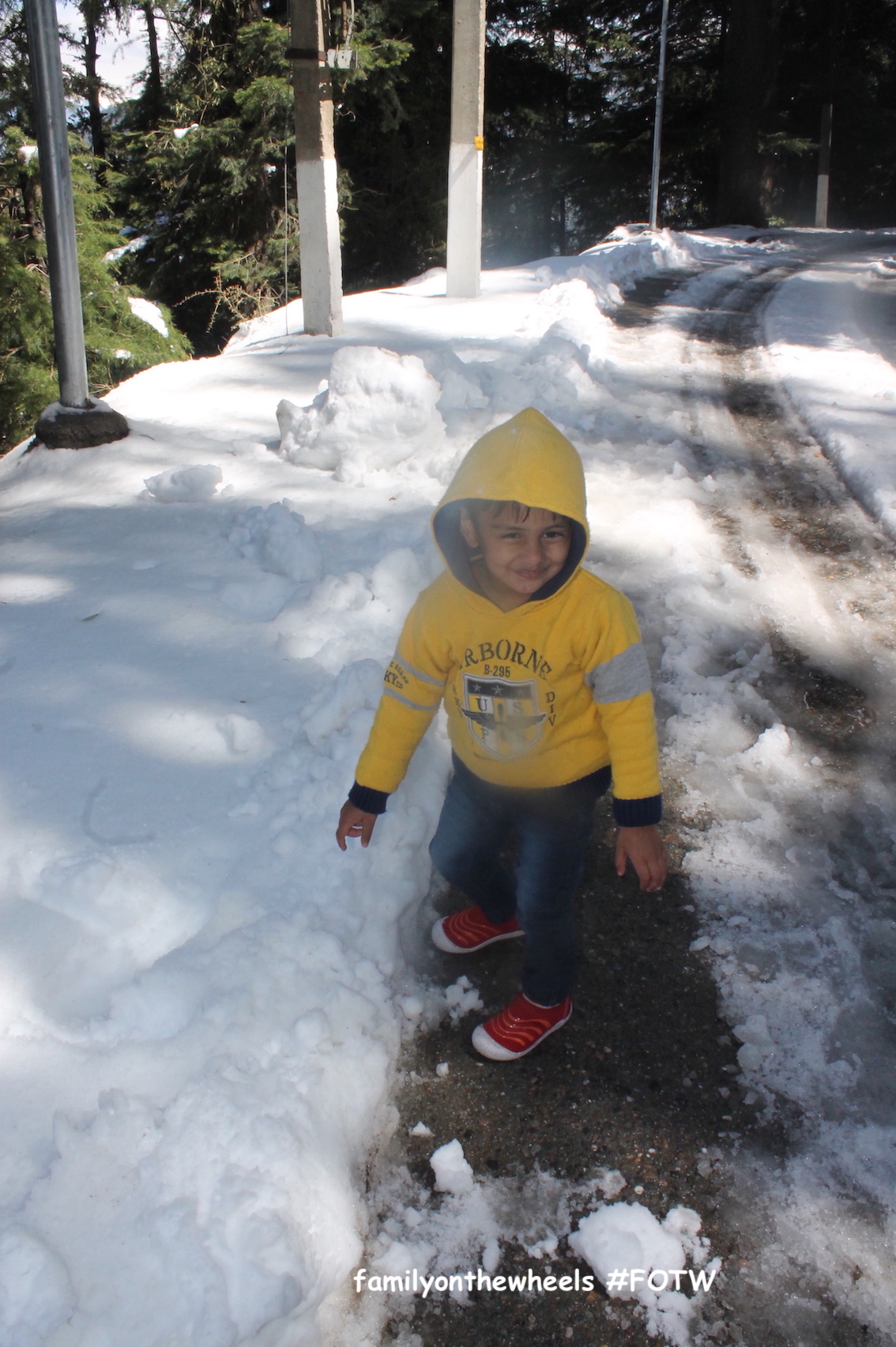 The weather predicted slight rainfall, but as soon as our bus reached Banikhet (7kms before Dalhousie), the roads had been jammed due to sudden snowfall. It was heavy with layers of sow soon spreading all across. We all had to get down and opt for cab taxi's from there. With the falling snowflakes, this was all a hassle, but the white views with red flowers made us forget all of it, nature is exuberant indeed! Reaching to the hotel amidst the jam's, car breakages and skidding was more of an adventure, as the weather got frosty and icy-cold.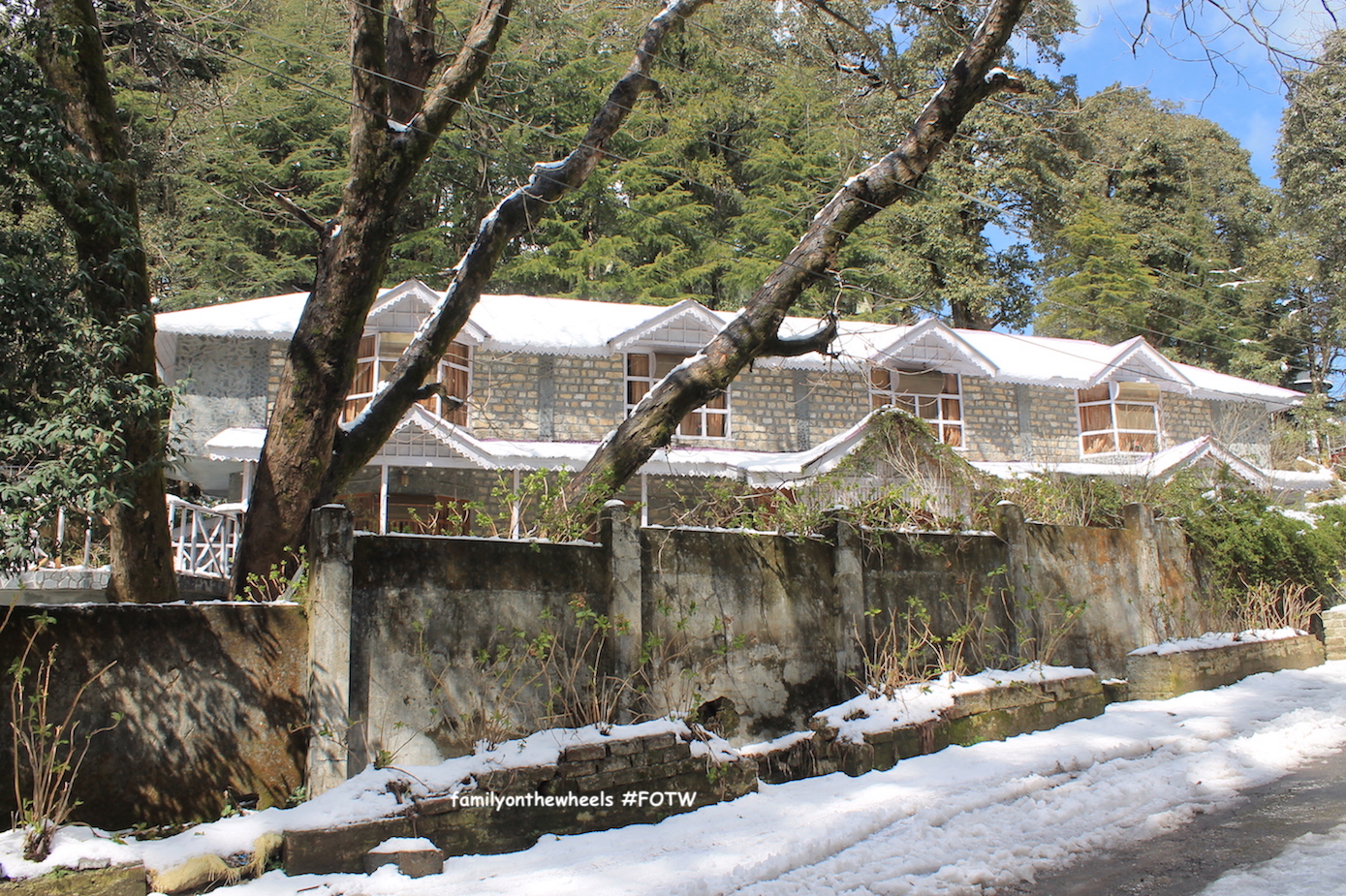 Changes in the Itinerary :
Dalhousie is base station to visit "Switzerland of India – Khajjiar", but this snowy affair got all the high altitude roads blocked. We had planned Khajjiar as well, but destiny made a beautiful twist. All the mountain passes leading to Khajjiar valley were closed for 3 days due to the snowfall. So we spent all 3 days in Dalhousie itself, for the sheer fun with the snow and one day was reserved for the beautiful Chamba.
Watching small droplets of snow melting on the glass pane as the sun rays pierced through them and formed colorful pattern and hues. That's how we woke up everyday, followed by sumptuous hot breakfast in the bed while cuddling up in the blanket betting on who will make the tallest and the most cute snowman today.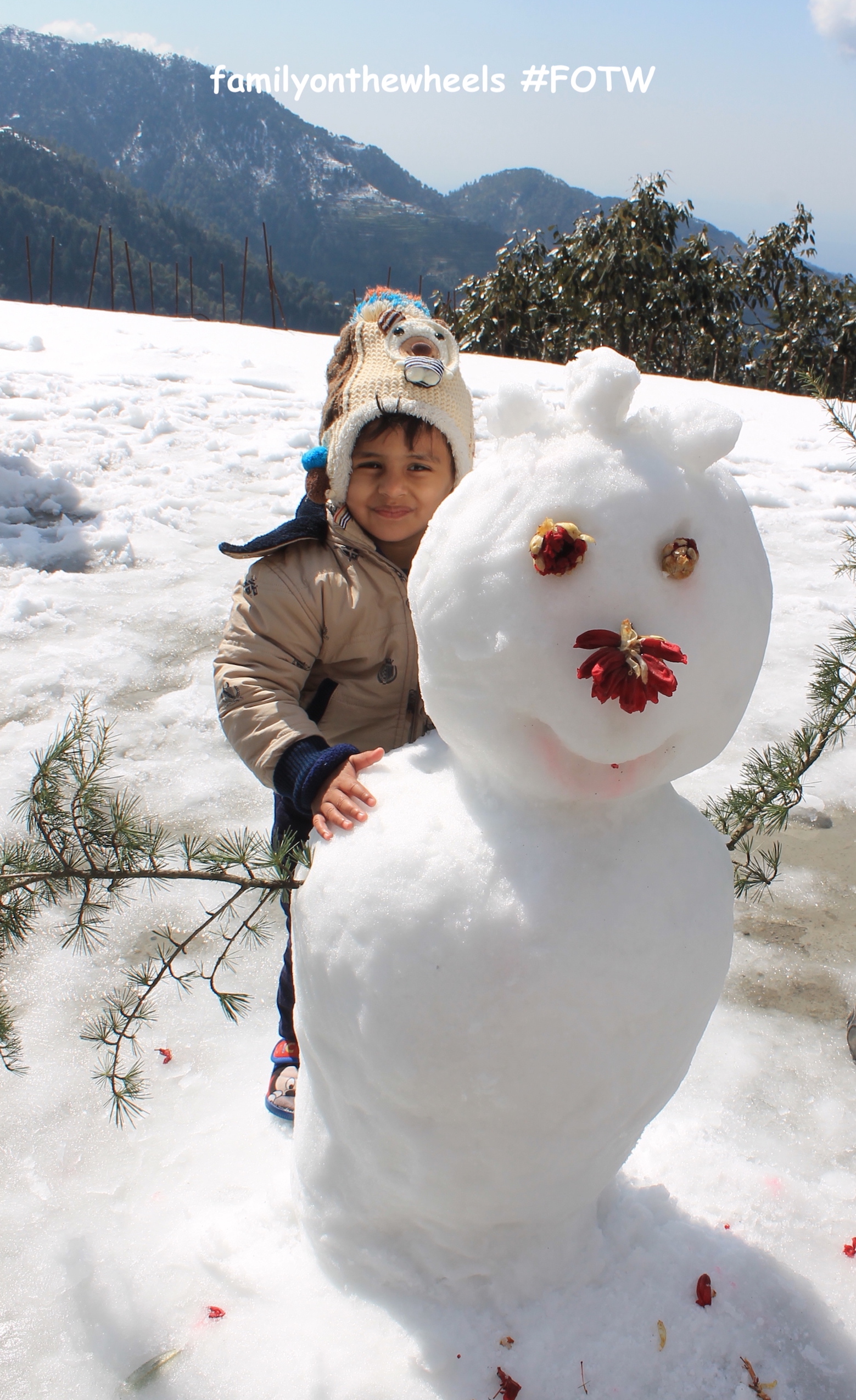 This usually followed by long walk's with packed lunches on some unknown roads partially laden with snow. Snowball fights, failed attempts of skating, snow sliding, making a close to "real" snowman, snow trekking, all of this happened on the snow covered ground for full days. Evenings were marked with Hot soups and pakora's, dinner near the campfire, Barbeque's and smoking hot tea.
At times, as travellers, I feel, we really need to slow down and spend those quite humming's in the nature. These solemn walks, un-planned plays, small snow treks, adoring the pristine clear nature made this trip quite a memorable one.
During this snowy affair, #FOTW managed to explore the following places of Dalhousie :
Panchpula :
Panchpula is famous in Dalhousie for its beautiful waterfalls, the sparkling streams and samadhi of patriot, Sardar Ajit Singh. Panchpula has many streams famous for its medicinal properties. Even many treks start from here. On the way to Panchpula, there are Satdhara falls (Springs), which is a picturesque blend of seven streams, where you can spend some peaceful time. Climb nearest to the start of waterfall and have some Maggie there adoring the picturesque surroundings.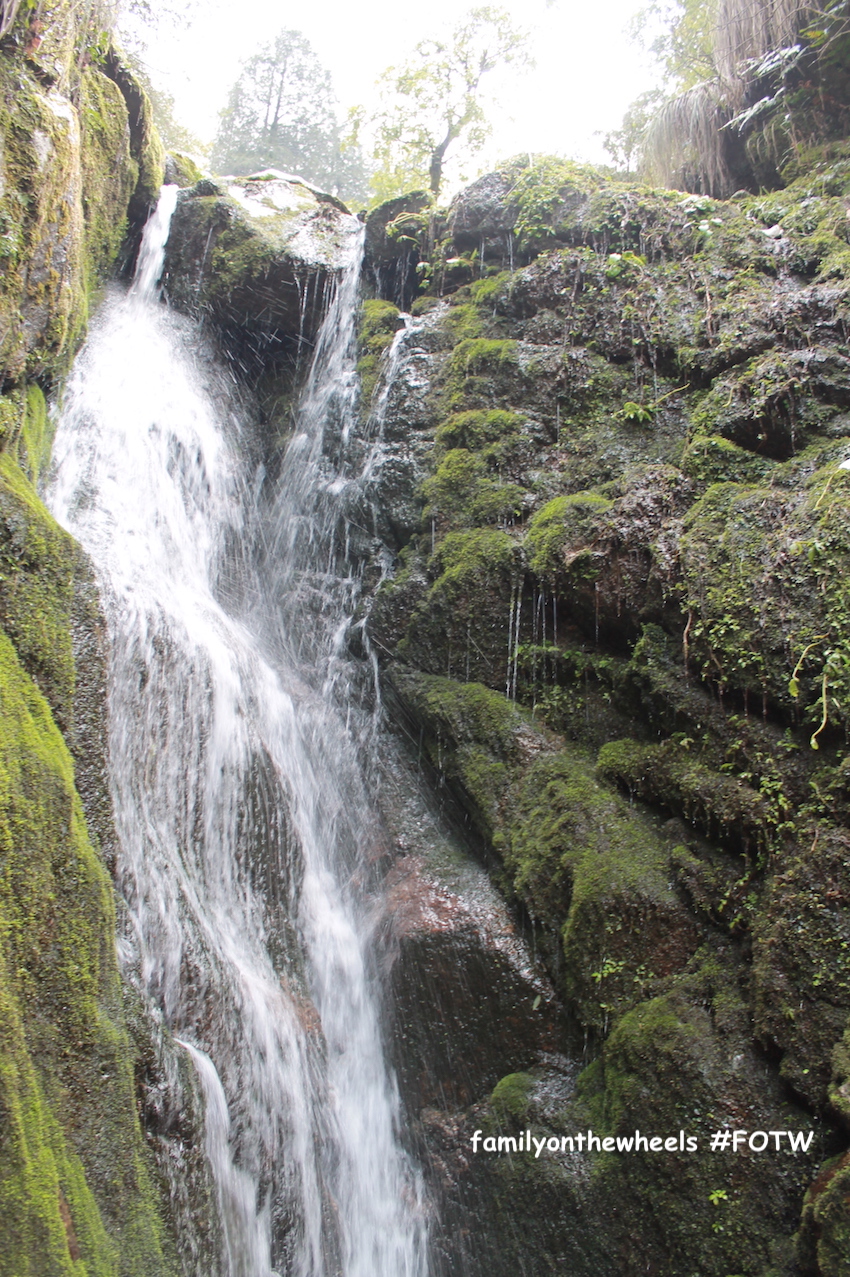 Bakrota Hills :
Hardly 5 kms from Dalhousie, it is an hour's trek to reach this fascinating hill top offering some mesmerizing landscapes to be captured for ever. Full of oak, pine and deodar trees, this place gives a stunning view in summers of the surrounding landscape. And for us indeed it was all snow clad.
Chamera Lake : 
A mystic lake located in Chamba, close to 20kms from Dalhousie. Chamera dam is located over here and the views are beautiful. It offers you boating which is a great fun for kids in the deep blue-green waters. You can also plan for a one day picnic on the banks of the river.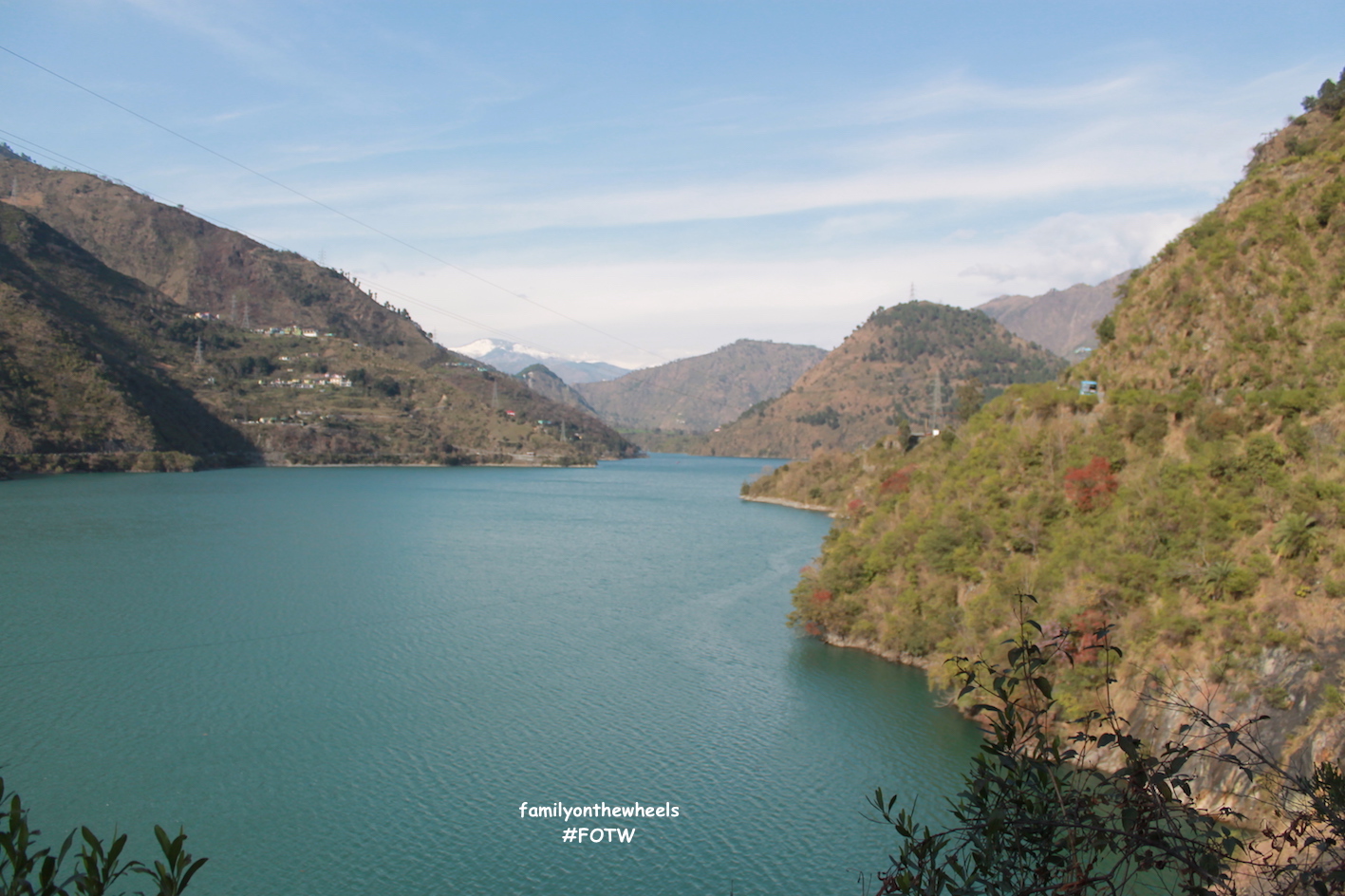 Beeji's Park :
Climb close to Dalhousie Public school, and you'll get fascinated with this park (in the school campus), which sounds more of a memorial (tribute to all mother's) for birthing our brave country protectors. It has display of MIG-21, two Surface-to-Air Missiles, a Russian origin tank and a huge model of stealth frigate and many other military items. Kids will enjoy understanding these warfare's.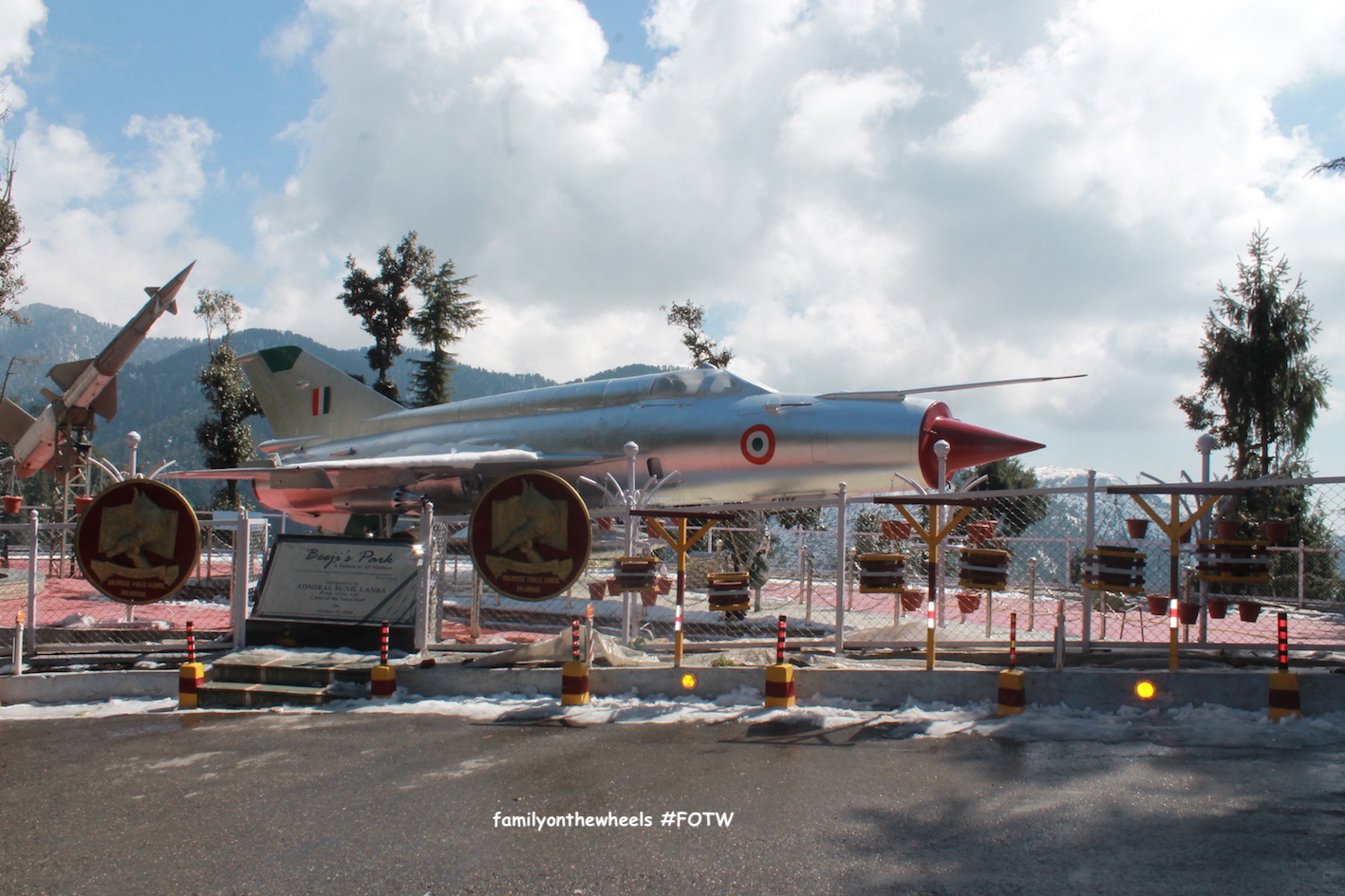 Market :
Walk along the market close to Moti Tibba, have some delicious coffee and just roam around freely.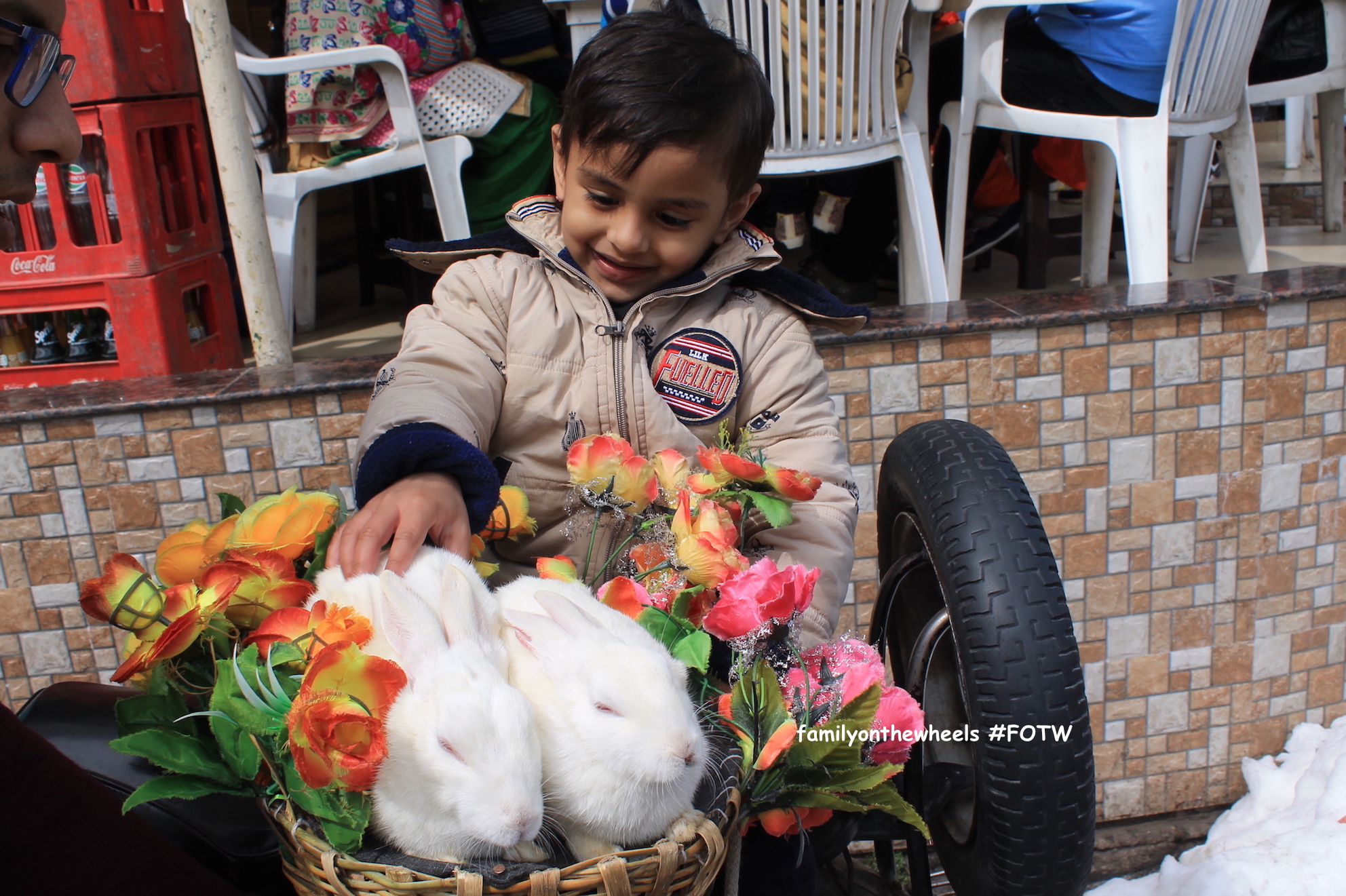 FOTW is sure that this post has turned your imaginations wild and the pictures have added fuel to the fire and your next snow trip will be planned soon, right?
Keep exploring and admiring Nature, Its pristine!
Read our experience at Nubra Valley, Leh.
Follow our photo journey's on our Instagram right now!
Love,
Team #FOTW!