Travel and Music
Travel is our addiction, love and passion. While our love for travel stands well declared, most of our trips have the classy elements of a road trip, mostly by car. life on the road has always stunned us. And for those road trips, our entertainment is Music. Soulful, creative music and road trips go hand in hand, right?
For our recent trip, we locked on a Musical Reality show "Lockdown" by ZEE5. can you imagine the outcome, when a Bollywood sensation and a digital superstar are locked together at one location for 24 hours? Well, that's called a musical extravaganza, with something magical as a turnout. Excited for the Lockdown?
Have a glimpse of the recent musical creation Gud Naal Ishq Mitha, on Episode 7 featuring Monali Thakur and Mickey Singh.
A Peek-a-boo of the episodes :
Here is a compact rundown of all the 7 episodes, quite intriguing to provoke you to download the ZEE5 app and get hooked on to "Lockdown".
Episode 1: Badshah and Jonita Gandhi
When Rapper Badshah and digital sensation Jonita Gandhi catch up in the serene city of Chandigarh, something mesmerizing is sure to come up. It was a fun game through which they came up with a song for their first music video. With 24 hours in hand, they picked up the epic Raveena Tandon's superhit "Tip Tip Barsa Paani" and jammed it up in perfect Badshaah's iconic style. The 2nd musical video of "Kala Jora" lifted up the spirits.
Episode 2: Kailash Kher and Raja Kumari
When Sufi maestro Kailash Kher and American Rapper Raja Kumari meet at the tranquil town of Dharamshala, their songs and music videos will certainly create a sensation. That's when these two stars with their unique yet quite different styles create a masterpiece inspired by Lord Shiva in 24 hours.
Episode 3: Benny Dayal, Bryden and Parth
When complete cross-genre musicians and singers Bryden Lewis, Parth Chandiramani and Benny Dayal meet up at the picturesque Goa, exciting tracks are bound to jazz you up. Being a die-hard fan of Benny, I was over excited for this episode. They did a fun game of Coconut drinking to come up with  their musical options and then zeroed it down to the beautiful "Rang Badal Badal kai – Gilehriyaan" and "Gulaabo" in 24 hours.
Episode 4: Neha Bhasin and Harrdy Sandhu
Indi pop star, Neha Bhasin, and Punjabi rockstar, Harrdy Sandhu meet at magnificent McLeod Ganj to create their music videos. Their approach was inspired by the beauty and spirituality of McLeod Ganj. They decide to take Sufi songs as options from their fans and these two splendid artists came up with their musical performance on "Akhiyaan Udeek Diya' and 'Khair Mangdi".
Episode 5: Raftaar and Thaikkudam Band
Indian music Rapper, Raftaar ventures out to the most scenic place Kerala and is joined by Kerala based popular music band Thaikkudam Bridge. But what do you expect when this south Indian band collaborates with Raftaar? Watch on their music video and stunning performances on 'Rang De Basanti' and hit Punjabi song 'Bari Barsi' . Believe me, this musical sensation is full of energy.
Episode 6: Shirley Setia and Sachin – Jigar
In this episode, Indo-Kiwi singer, Shirley Setia and the music composers Sachin– Jigar have been locked down for 24 hours in Nasik. On the banks of Godavari, they have created a masterpiece of a musical video. The appealing melodies and scenic landscapes have made this Lockdown episode a magical one.
Episode 7: Monali Thakur and Mickey Singh
National Film Award winner, Indian singer and actress Monali Thakur has collaborated with Mickey Singh in this episode. Their selection of iconic songs and giving them a magical twist, reflected the power of Lockdown. Here these two incredible artists on the beach of Goa have opted for the musical mix of 'Gur Naal Ishq Mitha' and 'Jiya Jale'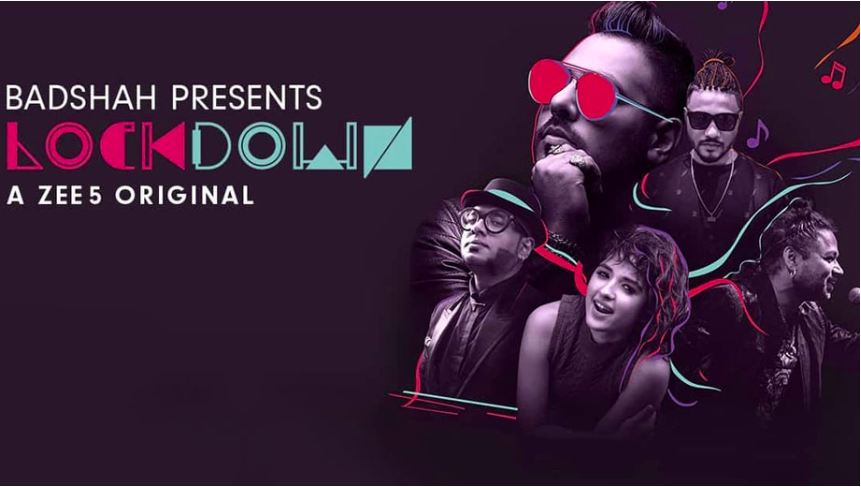 An amazing concept by ZEE5, a new digital entertainment app by Zee Entertainment Enterprises Ltd., this reality show will keep you hooked in every episode.
Have you watched the series yet? What did you like the most about Lockdown? Let me know in the comments.
Keep Travelling and love Music!
Team #FOTW!