Odisha Buddhist Circuit : Ratnagiri, Udayagiri, Lalitgiri : Explore the unexplored this World Heritage Day!
"You don't stumble upon your heritage. It's there, just waiting to be explored – Robbie Robertson"
Very few of us know that April 18th is the World Heritage Day. Though we all love to explore the places with natural beauty, our monuments and heritages have been yearning for that love. If you tend to plan a trip to explore the heritages, I'm sure, you'll be stunned with the history, culture, art, artefacts, lifestyles that they reveal.
Our heritage has taken us far today, it has brought the world closer, and has inculcated more love and passion for the precious treasure called "heritage" – Jhilmil
And this quote came to us, after we recently concluded a mix of Heritage and cultural trip to traditionally rich state of India "Odisha".
Our heritage is our wealth! It demands all the protection and preservation as an essential treasure to the mankind. And this preservation, restoration, collection is all what needs efforts from across the cultures and various communities.
Related : Plan to celebrate World Heritage day with kids? Read 5 ideas for celebrating this day.
Buddhist Circuit of Odisha :
So this time, Team #FOTW planned to visit the centuries old Buddhist sites (more commonly called as Buddhist Circuit) of Ratnagiri, Udayagiri and Lalitgiri in  Odisha, the land rich for the culture, tribes and heritages.
These places have centuries old stupas, monasteries and their ruins, sculptures which has made them rich in heritage and places worth exploring. Excavations took place in 1960s till early 2000's in these Buddhist Heritages. These excavations which were undertaken by ASI, confirmed their origin as early as 5th and 6th Century A.D, which demonstrates their importance in human lives and heritage.
Ratnagiri : A Tantric Centre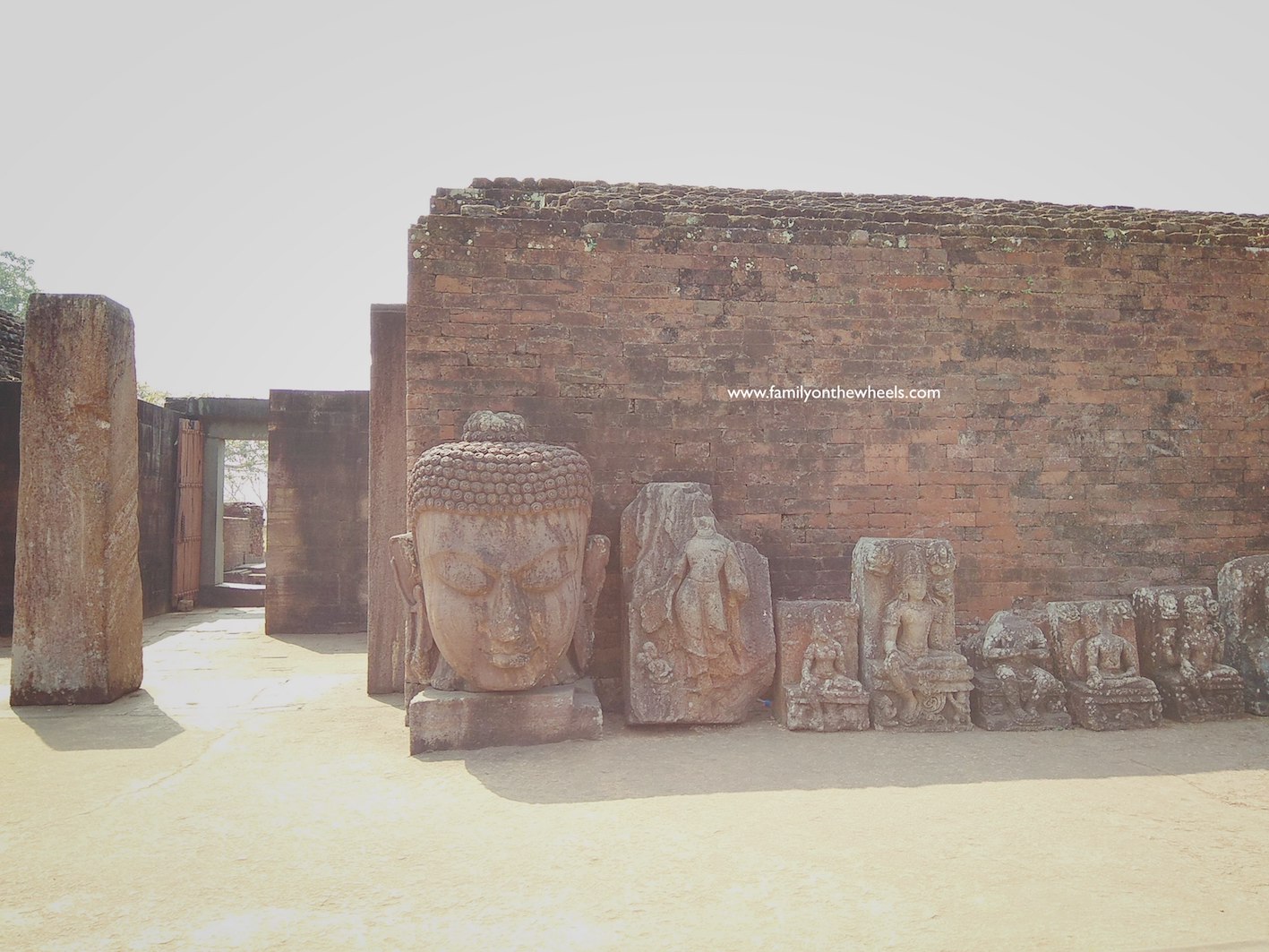 As quoted on the Excavated Site of Ratnagiri on the clay tablets :
"A large number of stone sculptures, a few bronze and brass image of Buddha, and of Buddhist Pantheon recovered during excavations, tend to prove that Ratnagiri was a great "tantric centre" of Buddhism compared to that of Nalanda in Bihar". It also states that the clay ceilings which were found during excavations had 'Shri Ratnagiri Mahavihariya Arya Bhikshu Samaghya' written, which signifies the Buddhist Monastery and the existence of monks at this site.
Ratnagiri Entrance
The entrance with the tranquil garden on one side side and huge ages old Banyan trees in the front, all together gives a sense of calmness. We relaxed under the huge banyan trees to help us relate back to the centuries old times and try to understand the historical importance of our rich heritage.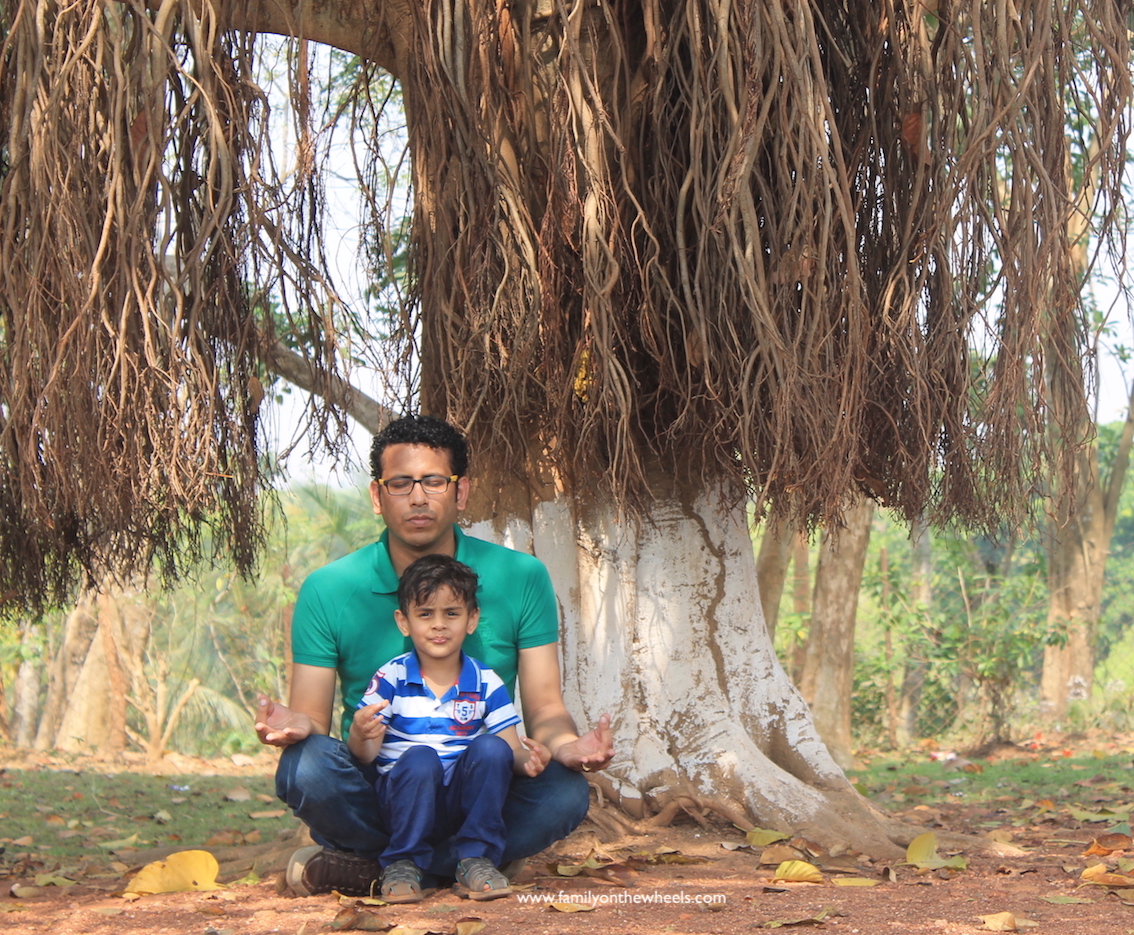 Ratnagiri, is a flat hilltop with various scattered ruins, with a main Stupa, surrounded by many votive stupa's and 2 monasteries, Shrine complex, which are also almost in the ruins and a single winged huge monastery. Though most of the excavations found have just the ruins, but the main monastery complex is still preserved. With beautiful green Chlorite stone entrance with intricate design, it almost excites a tourist to see what all has been preserved & what is the history of this buddhist site.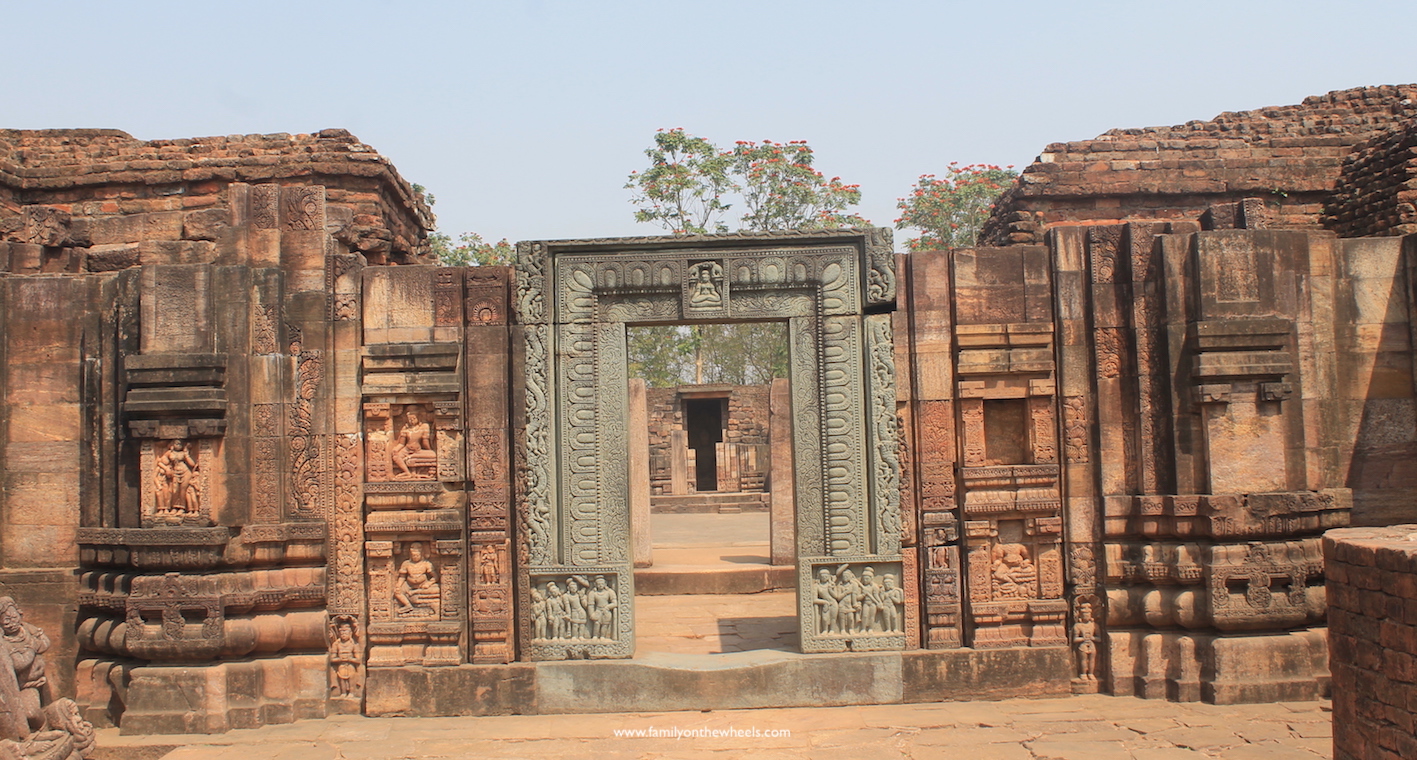 The impressive remains and the main monastery complex with huge open courtyard, with various arts, in the form of Goddess, Buddha stone statues, intricate carvings define the prevalence of art, architecture and religion which flourished in that duration.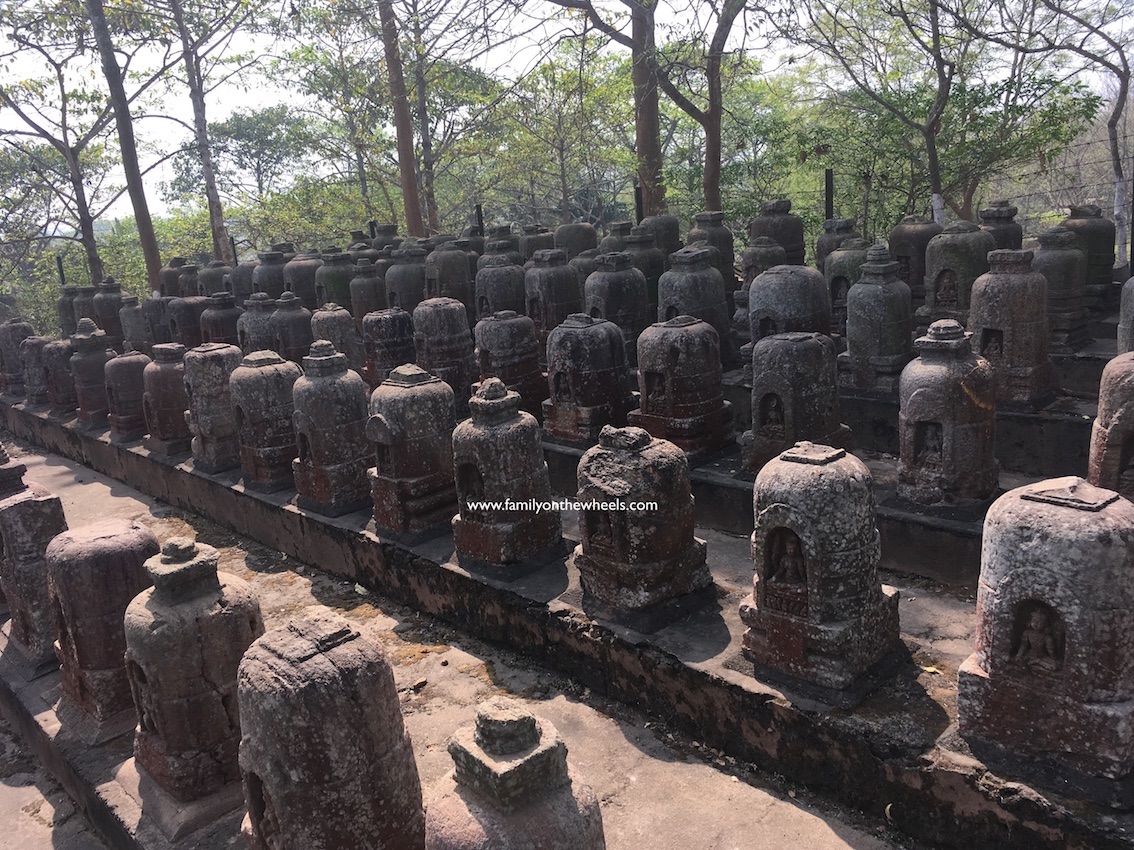 Apart from that, it has huge compound and it provides a panoramic view and till date this place is serene and calm, giving us the thoughts that it would have been an apt place for the buddhist monks.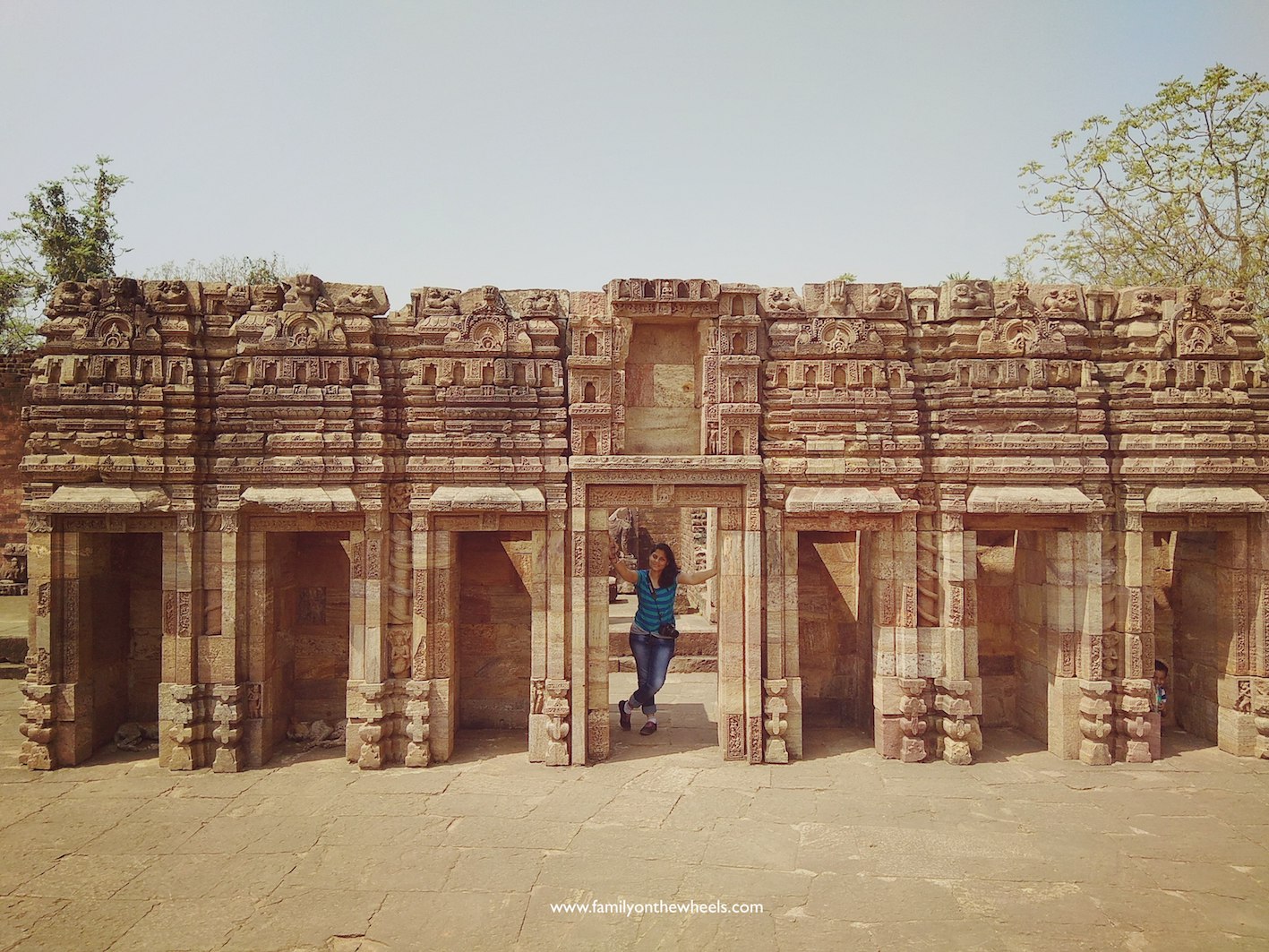 As we walked across the the whole place, I started scratching something, I felt, as if something was beneath the ground. Just a scratch of 10minutes yielded me with the Buddha cranial bump and that was something exciting to get through. It made me realize that this place still has ample potential for more excavations of 6th to 13th century.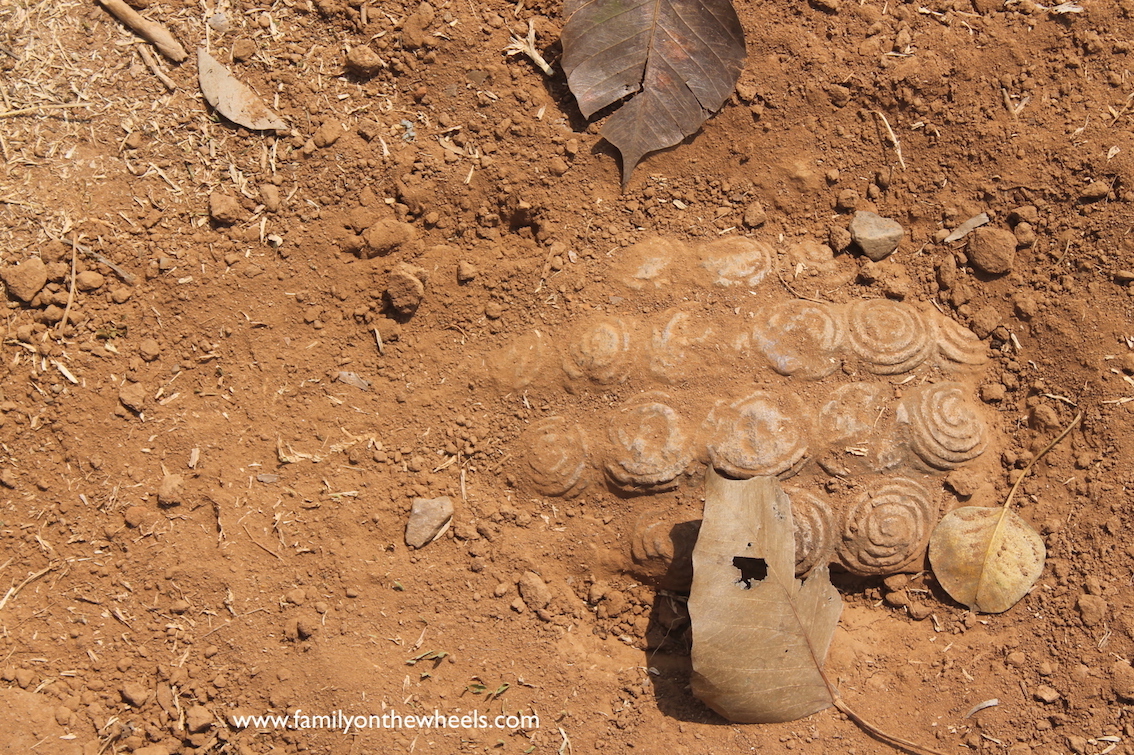 Close to the site there is ASI Archaeological Museum of Ratnagiri, which has 4 galleries. It has many more excavated stone & bronze statues, antiques mainly related to Buddhism, during 5th to 13th century AD. Last gallery has Ivory objects, copper plates, some daily use items as well. Photography in the museum is strictly prohibited. It remains open
Udayagiri :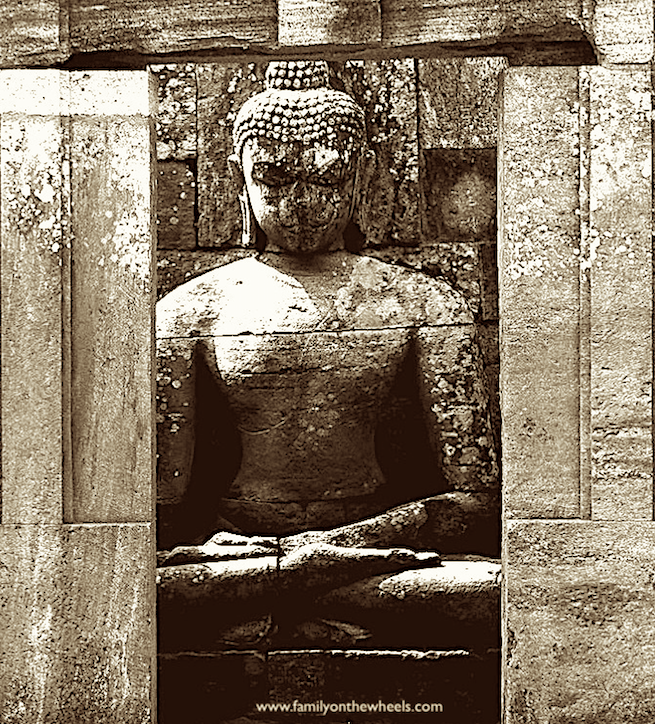 From Ratnagiri, we, team #FOTW, went to Udayagiri, which is also known as the "Sunrise Hill". It is approx. 9kms from Ratnagiri and it stands on a hill top like Ratnagiri. But the excavations here are spreaddened over a much larger space and the work is still being continued. The entrance brings you to a beautiful, tranquil garden, with birds chirping all around and flowers blooming. The serenity this place provides is really infectious. It had its peak time from 7th -12th century and its excavations were done in 2 phases by ASI, 1985 – 1989 and again till 2003.
It has a huge monastic complex comprising of Mahastupa, where four cardinal Buddhas sit facing each direction and a monastery. A huge shrine complex with various buddhist divinities describe the spread of buddhism in that era. Various Buddhist sculptures and divinities, like Tara, Manjusri has been discovered and excavated in huge numbers here.
Lalitgiri :
One of the oldest heritage site dating back to the objects which had their existence between 2nd – 13th century A.D, makes this site as a very important excavation site. This is one of the place where it is said that Tantric Buddhism was prevalent for as old as 300B.C.
It has a 36m partly ruined stupa and even 4 monasteries. This place has unearthed lots of Terracotta objects, copper coins, silver objects, sculptures of Buddha , Bodhisattvas and other buddhist divinities. It is close to 14kms from Ratnagiri and the excavations are still on to reveal more to this chapter.
Covering these 3 Buddhist circuit sites, in the Jajpur district of Odisha, was pleasing and enriching for us. It states the importance of preservation of heritage and the exploration that is still unadulterated and in can have lot to say about India and our culture.
This heritage day, let's vouch to raise awareness about the heritage gems India has in its girth. We need to come together as a community to help in the restoration and preservation works and promote our cultural heritages. Do visit the sites with kids and teens to make them aware of our culture and heritages.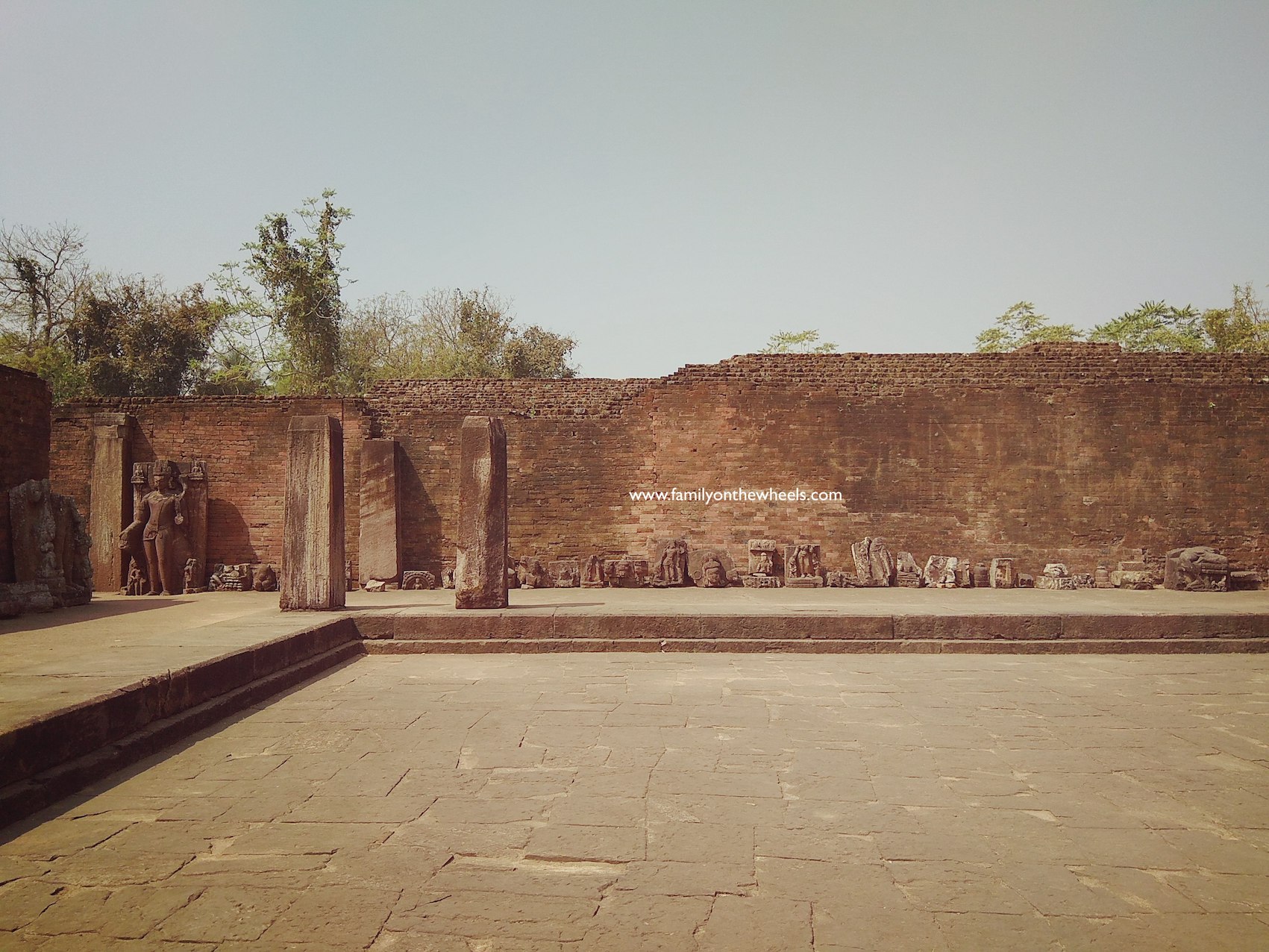 Lets celebrate #WorldHeritageDay with team #FOTW!
Follow our journey right below!
Connect with FOTW socially right here to get some amazing posts and more of our Travel Photos!