What's more to France than Eiffel Tower and Disneyland, both in the city of Love, Paris? My dear friend, if you're the one thinking this, then you're completely mistaken.
Visiting France (With complete France Itinerary)
France is much more than these touristy and super crowded spots. France looks like a country of love, not when you are shooting with Eiffel Tower in the backdrop, but when you land in those serene quaint villages and you walk hand in hand grabbing freshly baked Crêpe and tarts. It is love when you soak yourself in the wilderness of exploring French mansions, Castles and valleys. And believe us, that's when you feel this pristine French beauty!
This time Team FOTW planned 11 days in France, exploring its length and breadth. If you are not following us on Instagram about our Travel stories, then its time to follow us at Enthralling_Ventures and hellomommyinme .
So, this post lists out our self-made France itinerary. While there will be a separate post on every place we covered, here is a summary of the plan, day-wise, which you can use for your Travel plan (with or without modifications). We used all transportation services while in France. While we started with Self- Drive exploring the Normandy region, we opted for local transport in French Riviera. You can read our experience of Self-Drive in France here and why we do recommend it in France.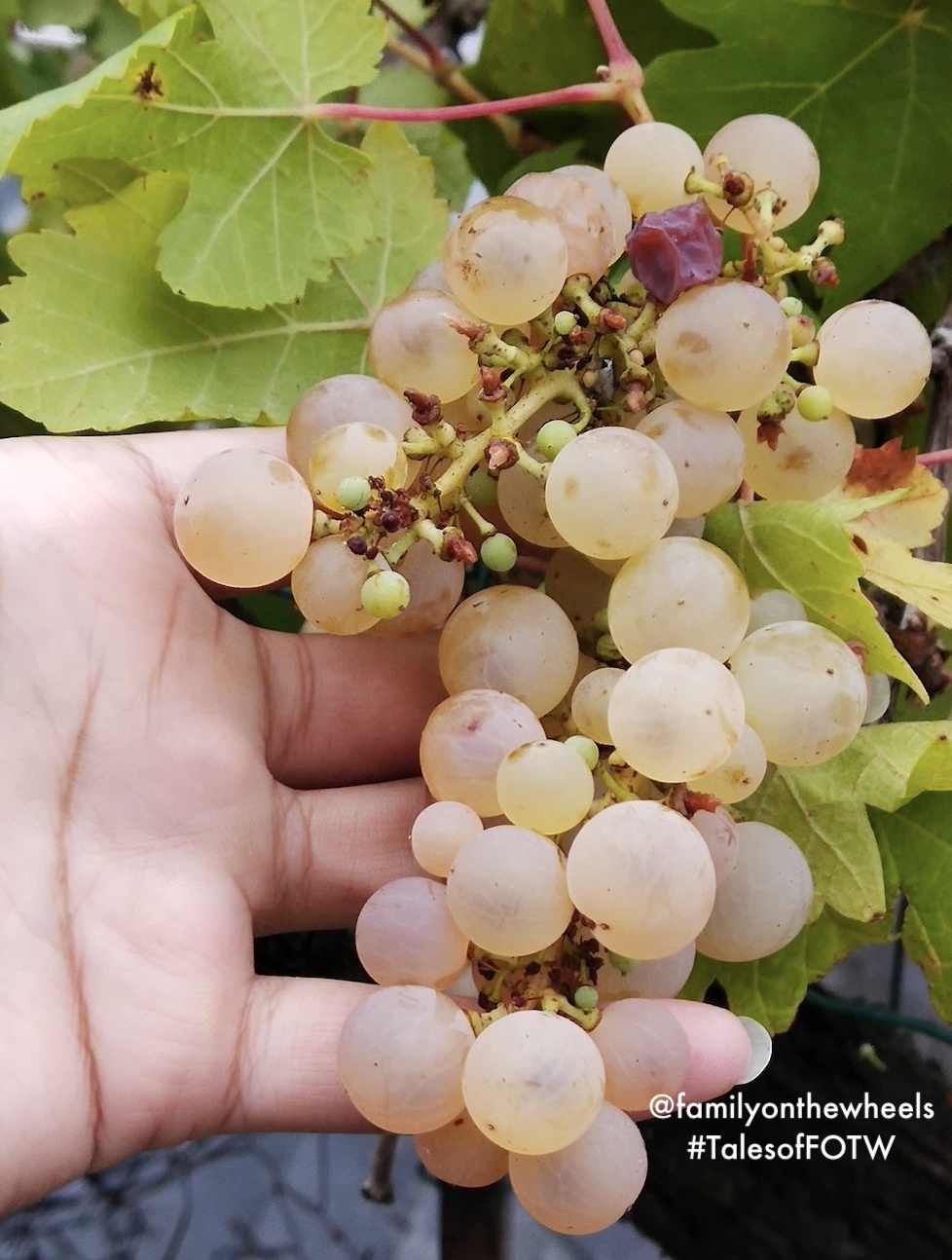 Complete France Itinerary for 11 days :
1. Normandy (Northwestern France): 3 days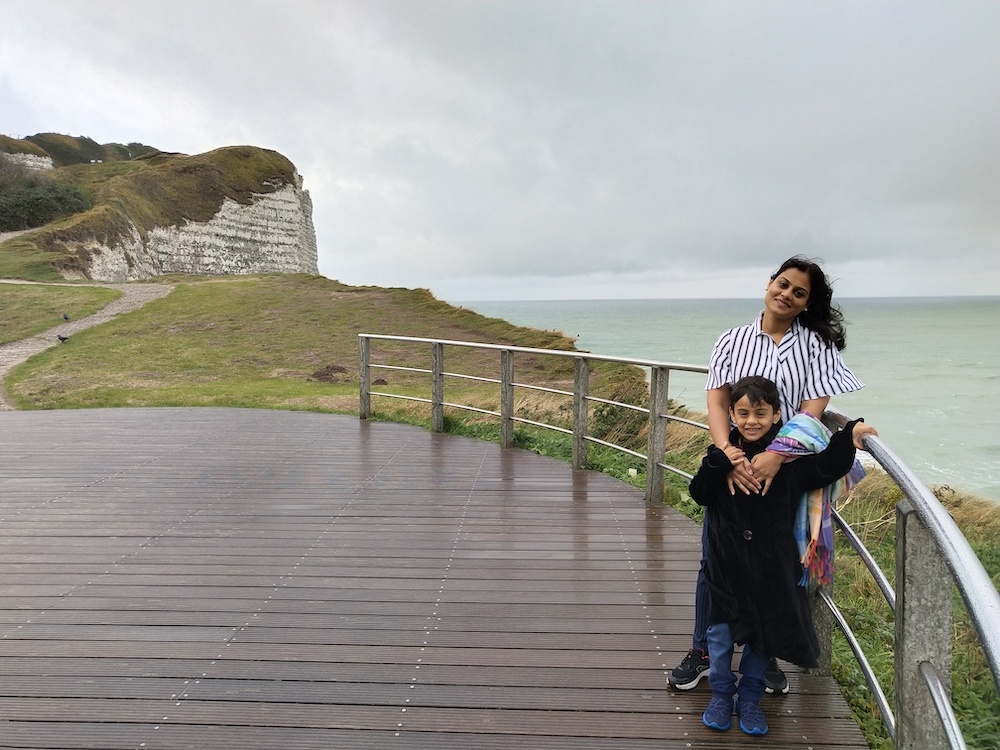 The Normandy(North-Western) region of France is altogether heaven in itself. Quite different from the feeling you get in Paris, I would rate Normandy as a region you "Must Visit". After picking up our car from Paris, we drove straight towards this region, stopping and soaking in sun at the beautiful village, Giverny, where Claude Monet lived and worked here until his death. The calm and peaceful village with fewer tourists made our start wonderful. Right from the Airport, it took us approx 2hours to reach Claude Monet's Mansion and Giverny Gardens.
Well let me tell you, those who think that fall is not the right time to visit Giverny, I'll contradict. When we reached that beautiful village the sun was shining and the gardens looked simply beautiful. The trails were quite picturesque Enroute to Giverny. And this was the first love where we spent more than 2 hours but longed to chill around for at least half a day.
From Giverny, we headed directly to Étretat. Closer to Étretat, rather on the way to Étretat from Giverny, you can stop in the port city of Bordeaux, which is famous for its wine-growing regions. 
The next day was spent completely exploring the white cliffs and beautiful lanes of Étretat. After a day's halt at the beautiful AirBnB property on the outskirts of Étretat town, we drove to Mont Saint-Michel, a Unesco World Heritage Site. The drive was around 4 hours as we stopped, relaxed, enjoyed in many of the uninhabited grasslands, farms. Crossing the small beautiful villages gave us an idea of how beautiful France is!
Le Mont-Saint-Michel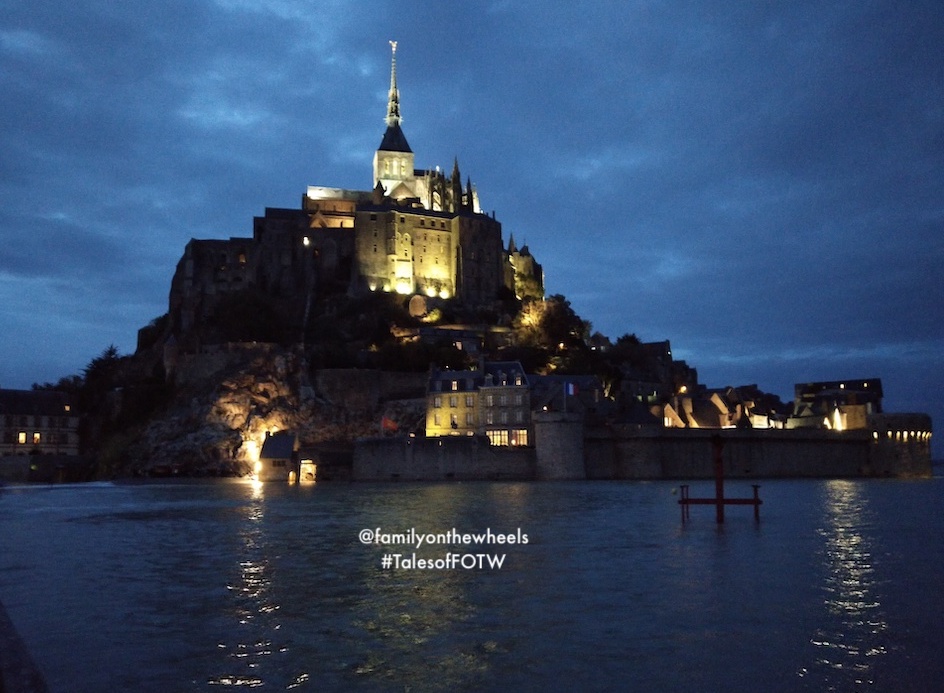 Le Mont-Saint-Michel is an Island in the Normandy region and is an absolute wonder to experience. Its magic can be seen on the days of high tides and we planned our exploration on the day of high tide. We stayed at "Pontorson", a beautiful little town, around 9kms before the Island of Le Mont-Saint-Michel.
Though it gets quite crowdy, you can never skip Le Mont-Saint-Michel from your Itinerary if you're exploring the length and breadth of France.
Our complete experience in Giverny, Étretat, Saint Mont Michel, will be shared in a separate post!
I must reiterate that the Normandy region is bliss in itself and France is much beyond Eiffel Tower and Disneyland. You can give Étretat, an easy 2 days to explore and have some quality time there. It's serene, tranquil and you'll miss that aura once you hit Paris:)
2. Loire Valley: 2days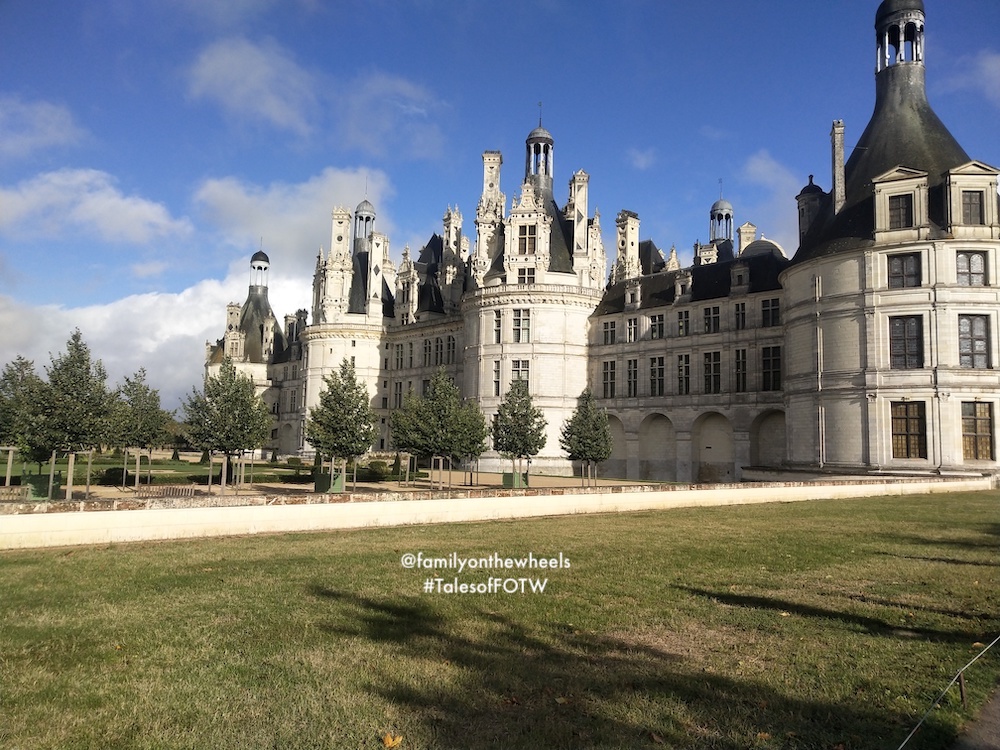 The next part of our France Itinerary was exploring the valley of stunning historical château (castles), the valley of grapevines and Wine Tastings! This is what describes Loire Valley, in central France, spanning across the Loire River. Right from Mont Saint Michele, it took us close to 3hours to reach Tours, which was our base for the next 2 days. 
You can read our experience and Must visit château of Loire Valley here.
3. French Riviera or Côte d'Azur (South France): 3 days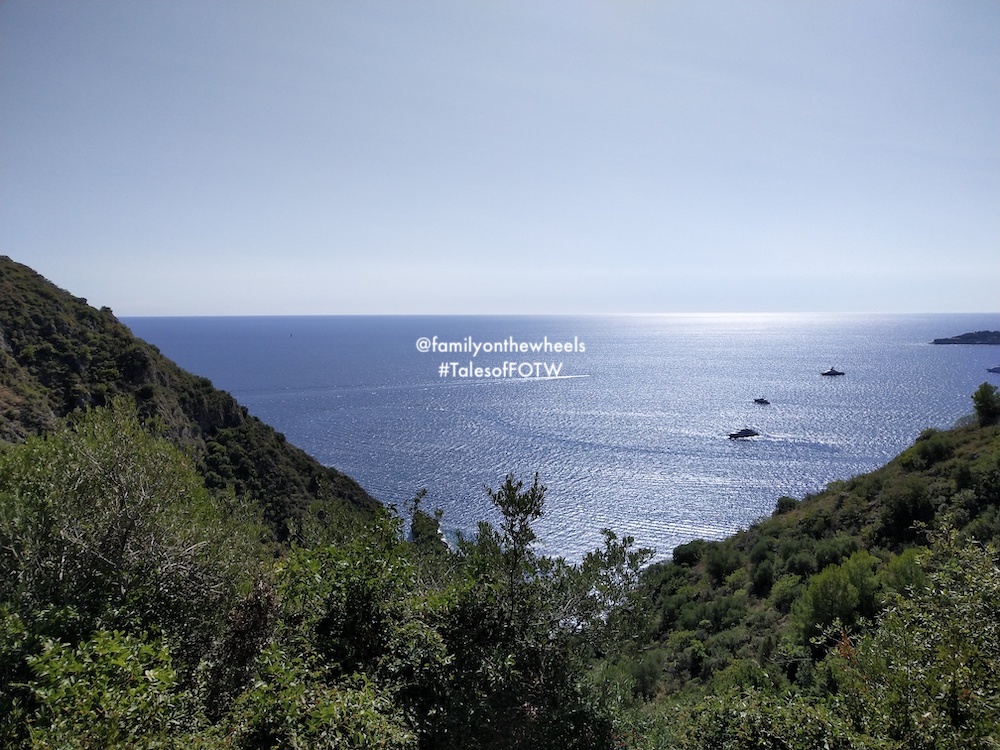 After experiencing the majesty of château's, our itinerary asked for some beachside relaxation and what better than exploring French Riviera for a full 3 days? The journey from Tours to Nice is quite long (8-9hours drive) and hence we decided to drop our car at Paris. French Riviera has fabulous connectivity via Metro, and buses throughout and hence opting public transport was the best option for us. If you're visiting as a couple or with friends (no kid), you can even opt for scooters for some really fun exploration.
So, The French Riviera referred to as Côte d'Azur, is in the south and seaside of France. Spread across the Mediterranean coast, it is a conglomeration of many scintillating coastal towns. If you're still confused, then I'm sure, you would have heard about Cannes (Cannes Film festival), the independent Micro country Monaco?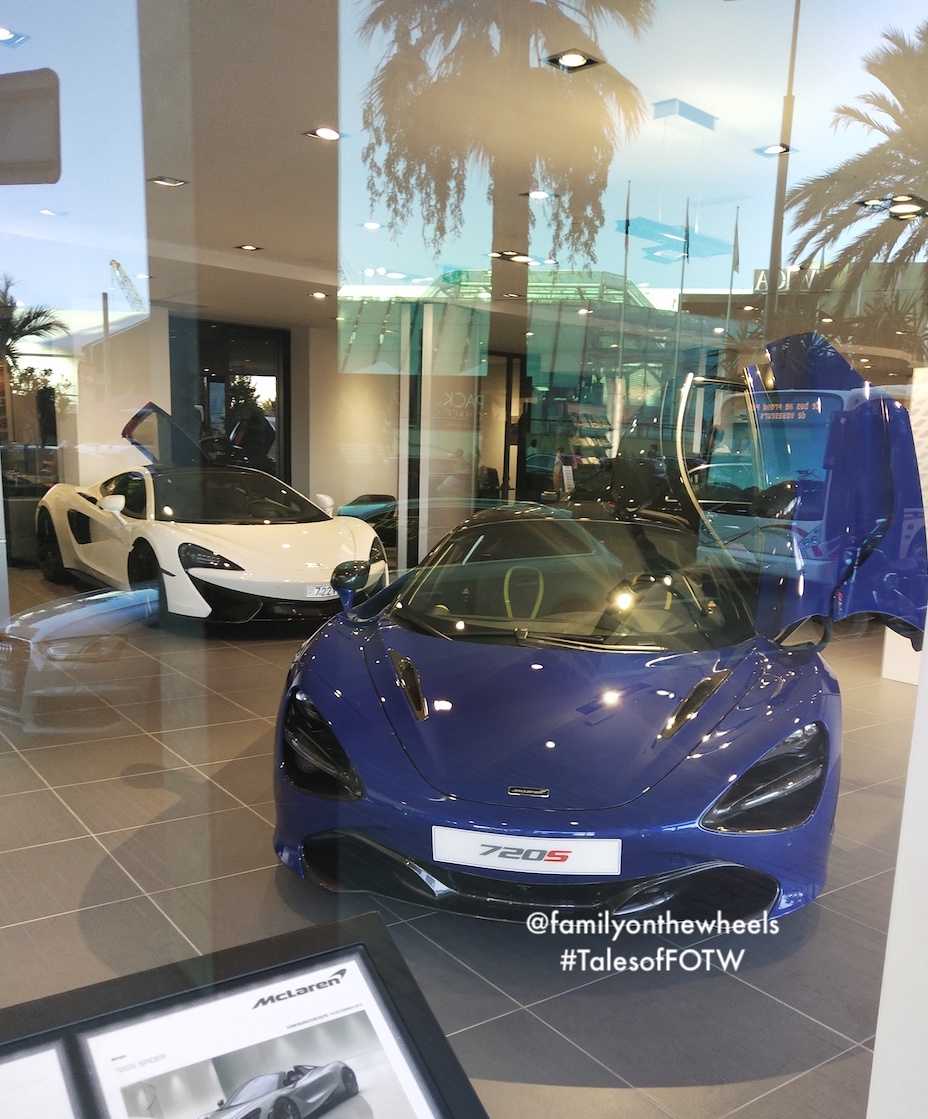 Well, these are a part of the scintillating French Riviera. Nice is a big town in French Riviera and has a great international and national flight connectivity. So, we stopped at Nice, a beautiful seaside town, with some mesmerizing views to capture. 
Nice, Antibes, Cannes, Eze, Monaco
From Nice, we explored the less touristy beachy town of Antibes followed with the right dinner in Cannes watching the sunset over the Sea. 
Antibes and Cannes have their vibes, while Cannes is quite touristy and often crowded, Antibes is peaceful and its sandy beach is perfect for a family with kids. The connectivity of Antibes, Cannes is great from Nice, by Trains. Buses also ply, but they take a lot of time and are often crowded. 
The next day for us was hiking the Eze Village (which was the biggest hit of our trip) and tripping the Micro Country famous for its Grand Casino, Casino Monte-Carlo, Monaco! Monaco, the country of luxury and riches.
4. Paris: 3 days- Last leg of our France Itinerary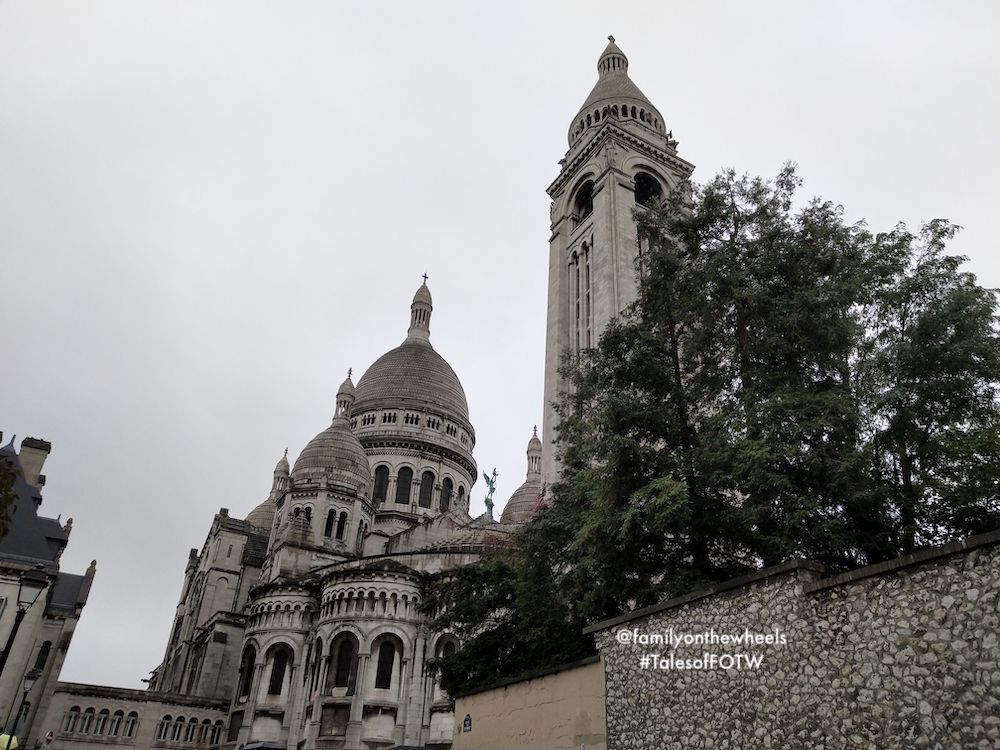 We took our flight from Nice Airport to Paris (they have connectivity to both Orly as well as CDG airport)
And the last leg of our trip was all about the glory of Paris!
We covered right from North, North West, Central and South of France and every corner had a different story to tell. These stories need to be shared and so the individual experiences will be coming up on our blog and our Instagram handle.
Subscribe to our blog to get the updates and also follow our journey on Instagram
Do comment down in case you have any queries from our #RoadTrip , France Itinerary or anything related to travelling France.
Keep Travelling,
Team #FOTW