An exhilarating view from Diskit Monastery (Nubra Valley)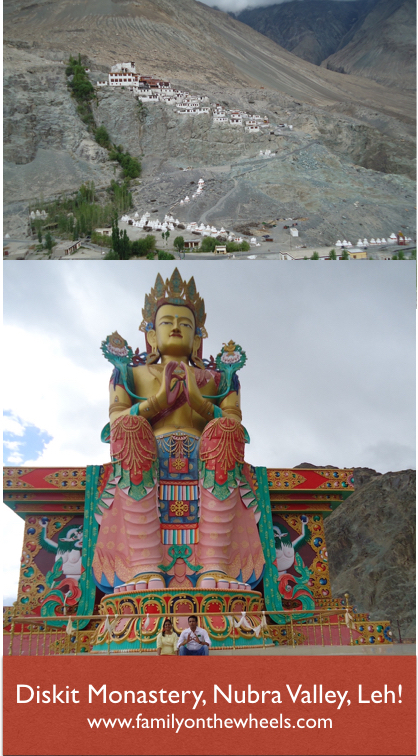 Location: Diskit Monastery, Leh
About Diskit Monastery
We visited Leh , Diskit Gompa in the month of July 2019 & we were amazed by the incredible magnificence of nature lying in this region.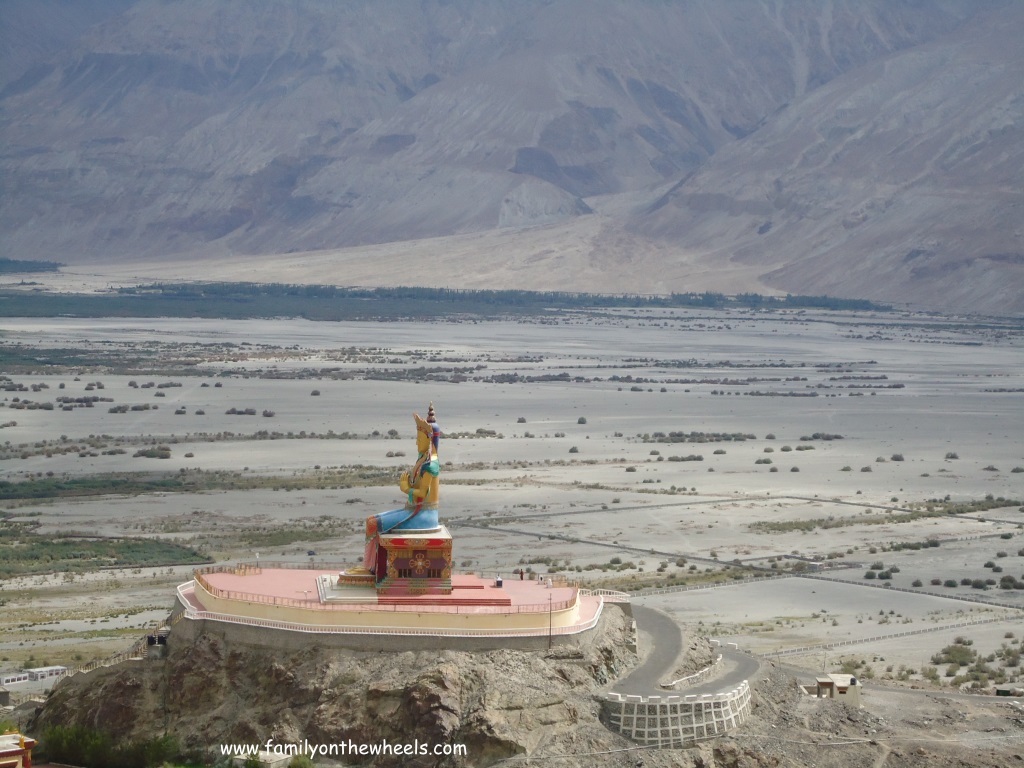 Diskit Monastery is situated in Nubra Valley, on top of a hill. One needs to climb close to 60-70 stairs to reach the top. It lies above the plains of the river flowing from the huge rocky mountains which can be heard gushing through while climbing the hill for the monastery.
It is the oldest and largest Buddhist monastery (termed as Gompa's in Leh). It encompasses the statue of "Maitreya" Buddha in the prayer hall, a huge drum, and several images of fierce guardian deities. Just opposite to the Buddha prayer hall, is another part of the monastery, having a huge statue of "Maa Durga" which is said to be opened and worshiped only once a year.
Near Diskit monastery is a massive scintillating, 32 mt. Buddha Statue termed as "Future Buddha"& can be seen overhead the hill. View from this place gives heavenly peace & ensure that we fall in love with nature once again! Here are some amazing clicks we took at this place. It calls for at least 35-40 minutes of stay here. Explore and catch those fascinating views for life.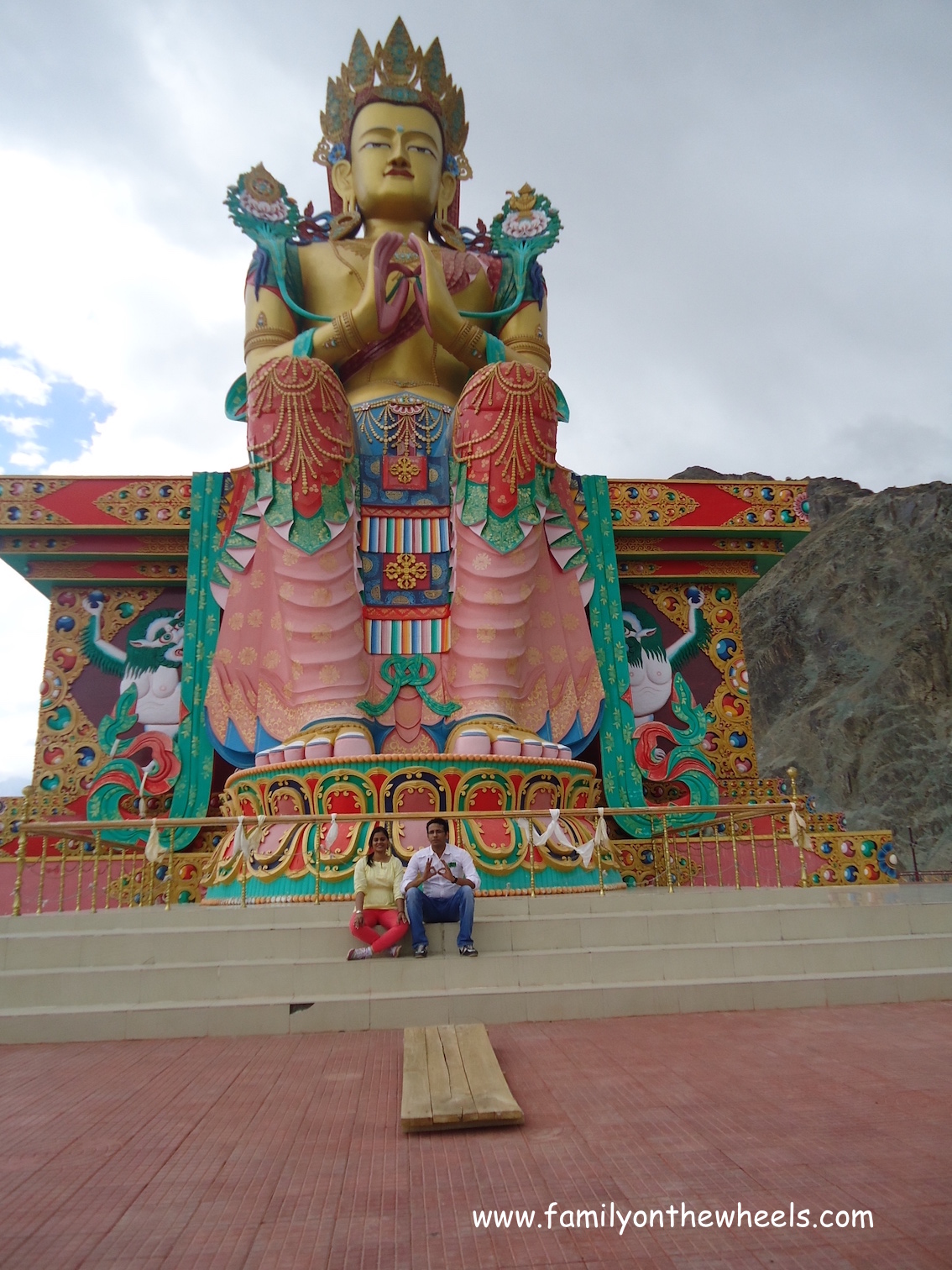 The climatic Condition of Nubra has resulted in lush green vegetation in the valley. It is home to the amazing Double – humped "Bactrian Camel", whose ride can be enjoyed before the evening sets in! Staying in Nubra valley at camps gives an immense pleasure, which should not be missed again.
The route to Nubra Valley gives you the most stupendous enjoyable & chilling feel while crossing "Khardung La" (18379 ft) & it can be acclaimed that this place is a heavenly abode & not to be missed in a lifetime.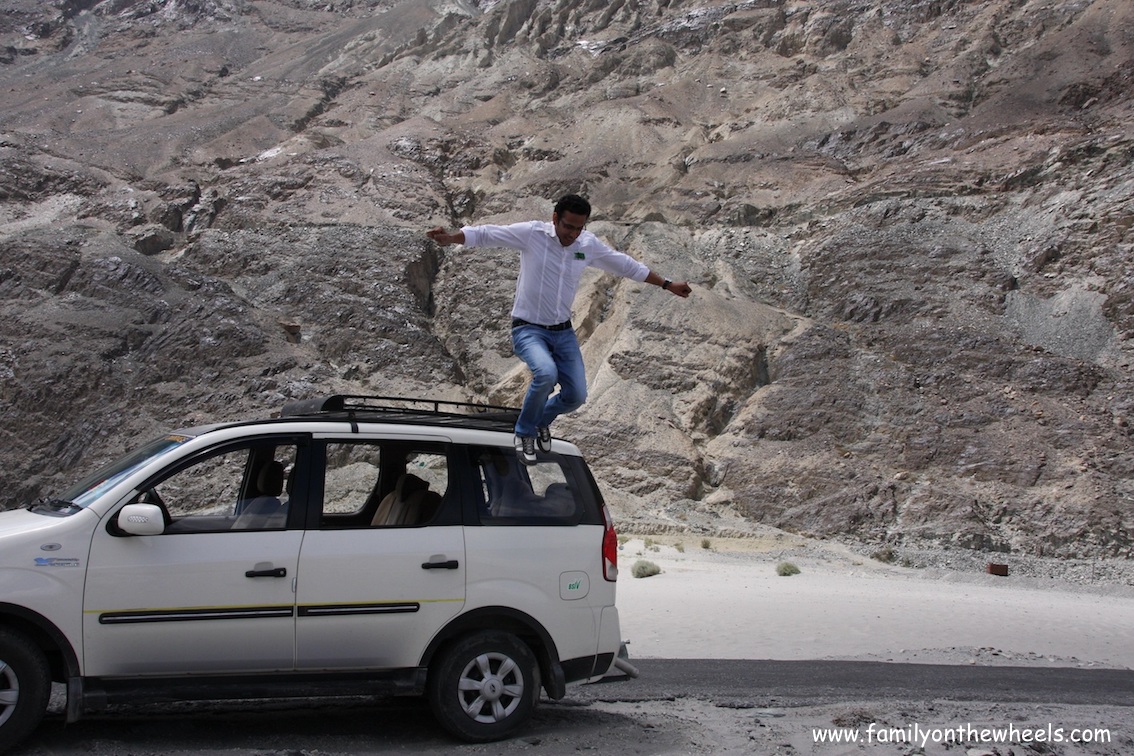 #FOTW Notes:
Going to Nubra involves passage through Khardung La pass at a height of 18379 ft. Reaching Khardung La is a bit cumbersome due to wavy & broken roads (since landslides are frequent, maintenance takes time). Since the altitude is high, usually there is a deficiency of oxygen, hence it is recommended to take medicine "Diamoxin" before the start of the journey. Also, keep drinking water in short intervals.
Further, getting over all these altitudes is not for small kids. A kid must be old enough to understand and express changes in its breathing.
Go to Nubra Valley and Diskit Monastery:
Trip to Nubra Valley can be planned from any local tour & gets included in the itinerary in the trip planned to Leh. Night can be spent at any of the deluxe camps including "Apple Camp" in Nubra. We stayed at Apple Camp and it was a perfect cozy stay for us.
Apple Camp : Chakzot-Hunder Village | Nubra Valley, 194101, India. Price generally ranges from Rs 2000-2500 for one night stay at the clean tents will all major facilities.
Go to Nubra and Diskit Monastery, get your souls enriched!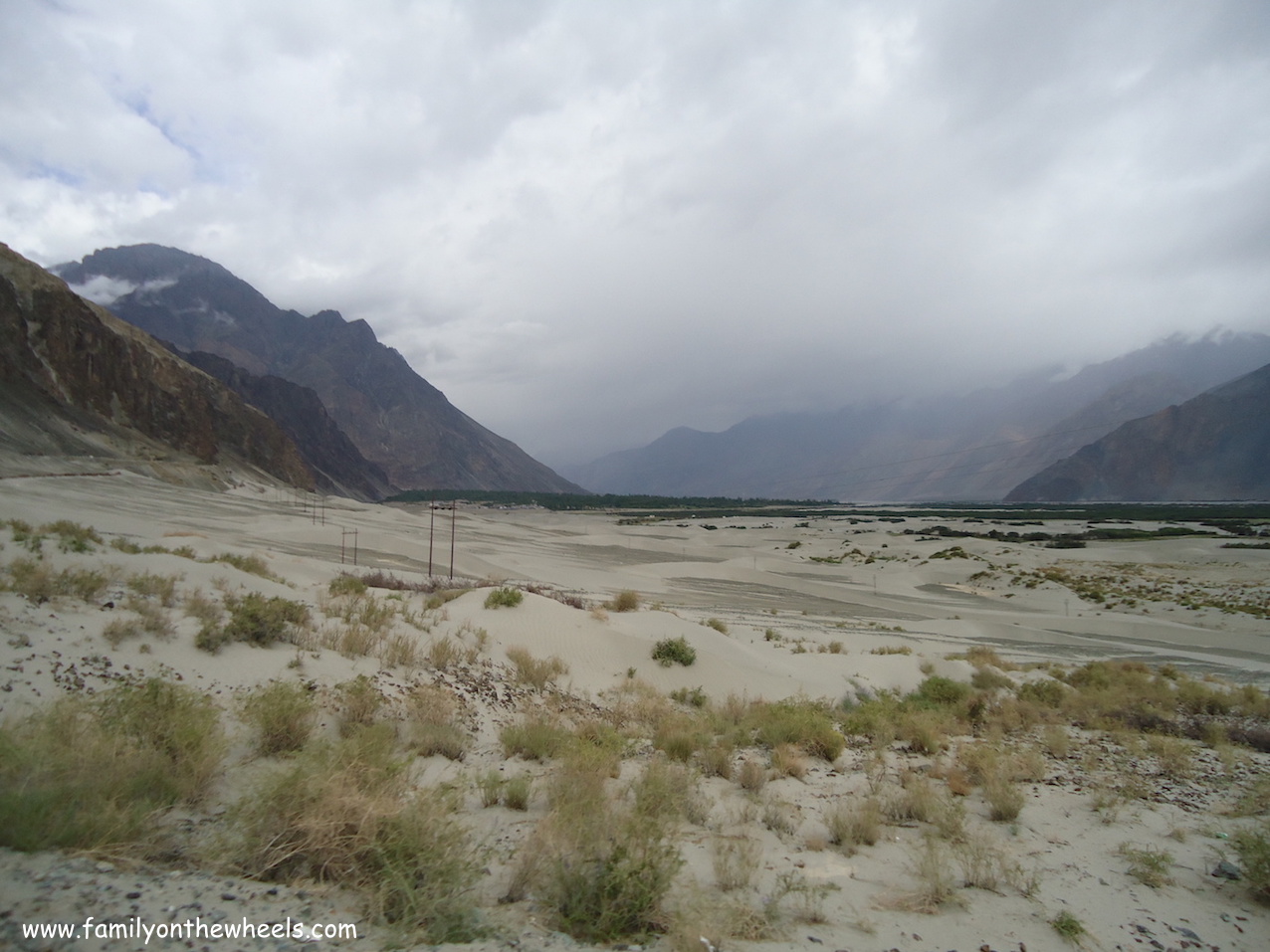 Any queries for Leh trip, just shoot #FOTW a message and we will be more than happy to help you! 
I am taking my blog to the next level with Blogchatter's  MyFriendAlexa.
.