Christmas is here and so is the joyous breeze all around. This festival has a unique charm, love and merriment not only for kids but even for adults equally. To me the crafted Santa stories from North pole are equally fascinating after so many years as they are to my 3 year old son. And tis years Christmas is indeed special for us as a family as our munchkin is all set to start some new Christmas traditions.
To mark the onset of celebrations, we happened to be a part of "Hamleys Unboxing the pandora box" of its Christmas festivities for kids. Excited? Yes, we definitely were to witness Santa's Biggest surprise in liaison with DLF Mall of India, Noida.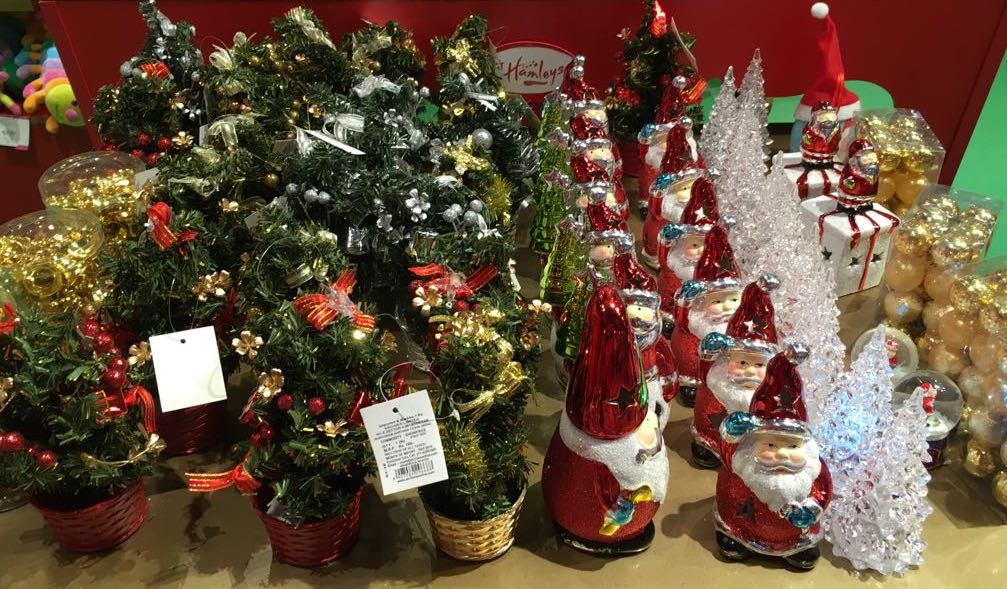 Kick starting the Christmas festivities :
The mall area had turned into a beautiful winter wonderland with a North pole Station to get the magical feel of Christmas. With Santa, reindeers, Sleigh, snow, Christmas Tree, toy Train, this wonderland was indeed a dreamland for kids. It all started with amazing band performance and musical notes to create an enthusiasm among the crowds.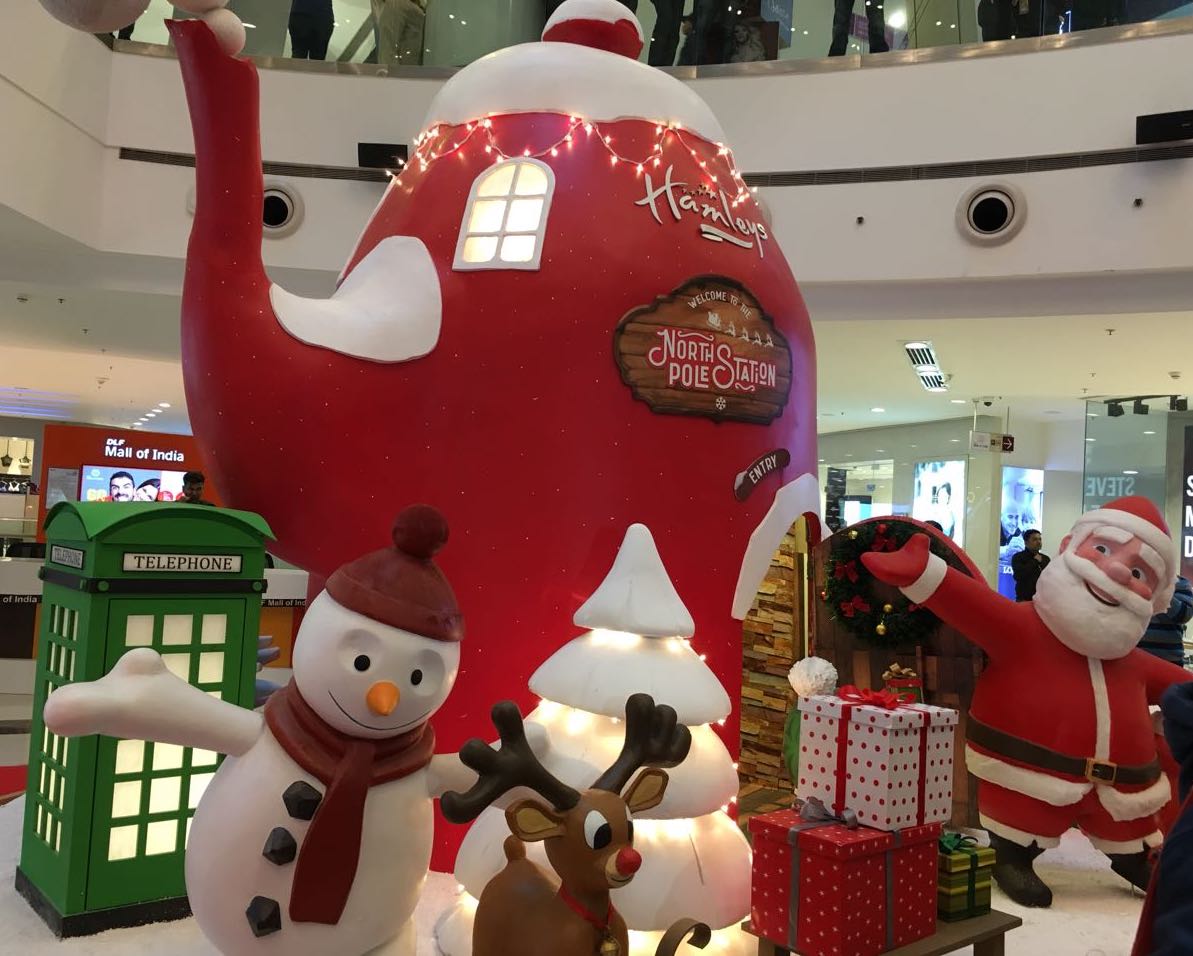 Celebrity mommy, Riddhima Kapoor Sahani , was invited to unveil a series of unboxing activities at the booth itself. With crowds cheering, unboxing was followed with the characters emerging out from the box. The first one was, mega bear dance greeting the kids all over. Oh that was so adorable. It continued with the exciting performances of iconic parades, International dances, Santa greeting which got smiles all over to the amazing kiddy and momma daddy cheering crowds. Those 45minutes were so full of energy, entertainment that we thoroughly enjoyed every small act and performance.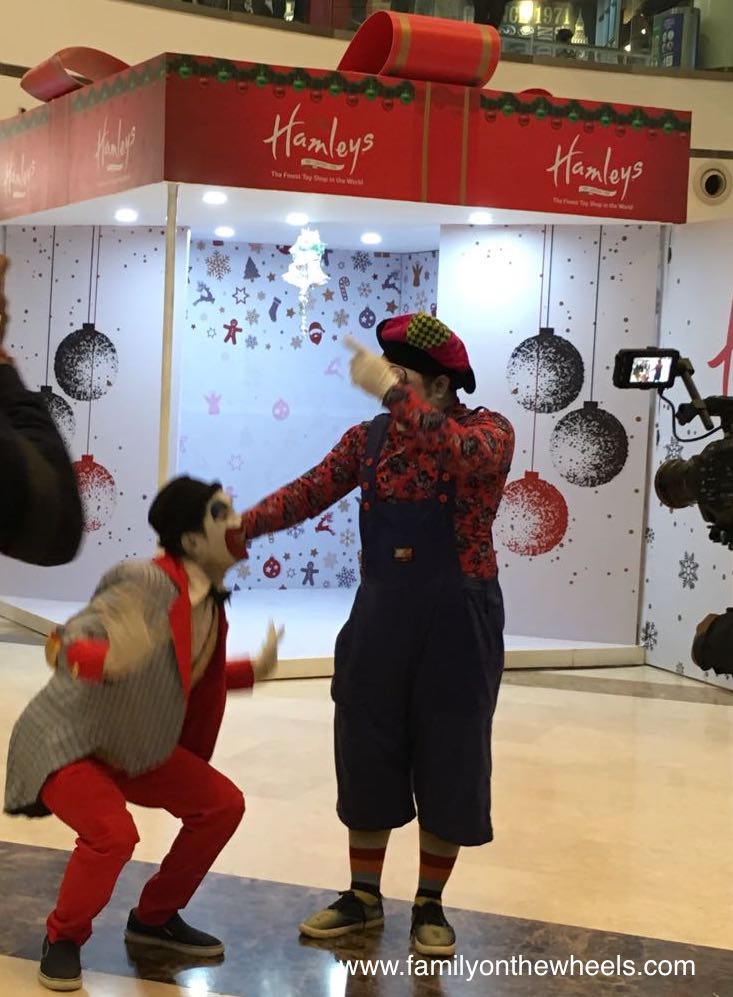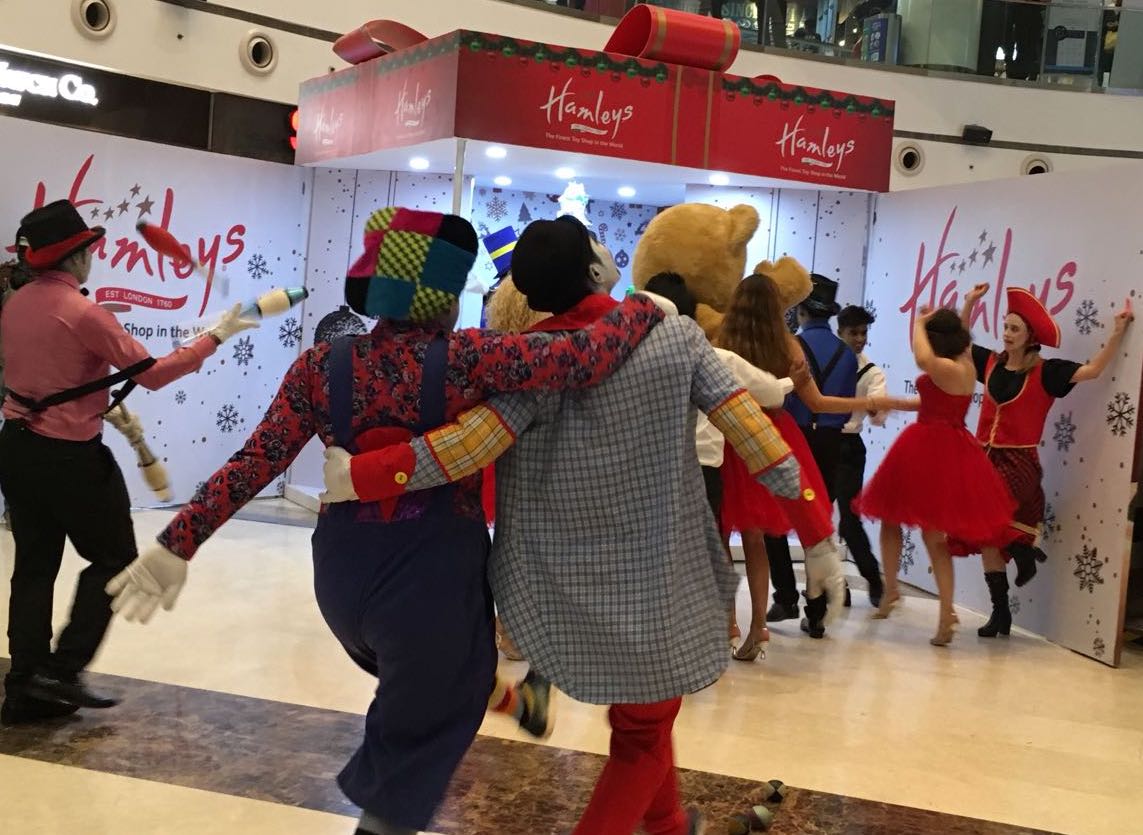 This was just a kickstart to the Hamleys celebrations. Hamleys have even created a North Pole Post box wherein kids can write their wishes to Santa and post it there itself at Hamleys store. And you know what the surprise of it is..Well, kids stand a chance to meet Santa Claus at their homes with the gifts they asked for. Isn't that a once in lifetime experience that kids could get?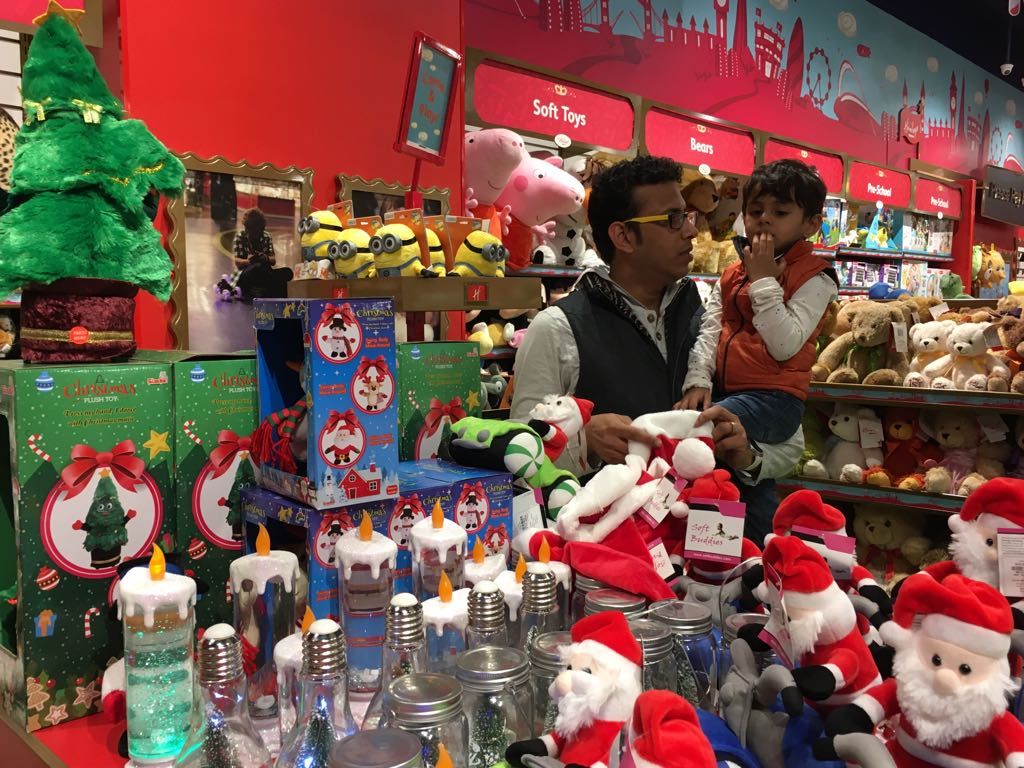 So why not visit Hamleys, the finest toy shop, till 25th December at DLF Mall of India, Noida and be a part of amazing Christmas celebrations for kids. I wish, we get to meet Santa at our home with our desired gift this Christmas. We're hopping this weekend too, are you?