Indian Aviation Sector: Fall out beyond Jet Airways
It's not new for airlines to shut down its operations and we keep hearing out such stories across the globe. 2019 itself saw Wow Air an Icelandic budget airline pulling out the plug on its operations joining British Midland Regional and Germania in the list. Indian Elections 2019, IPL & Jet Airways, are the prime things, which are getting the maximum screen share.
A few days back, hundreds of passengers got SMS alert informing sudden cancellation of all the flights of Jet airlines. It not only affected short haul domestic customers but also left long haul international customers including one booked under a codeshare agreement. Few lucky ones got seats on an alternate airline. But the majority were wondering when refunds will be processed and how to make other arrangements as Airfare skyrocketed with very few seats to grab.
In 1932, it was J.R.D. Tata who flew on the maiden flight of India's first commercial airlines Tata Air Services. It was later nationalized and renamed "Air India". But TATA remained the only corporate house which re-invested in the aviation sector via Vistara & Air Asia. The picture is very gloomy and dark. Many other players have burnt their fingers and lost entire wealth to this graveyard in the skies.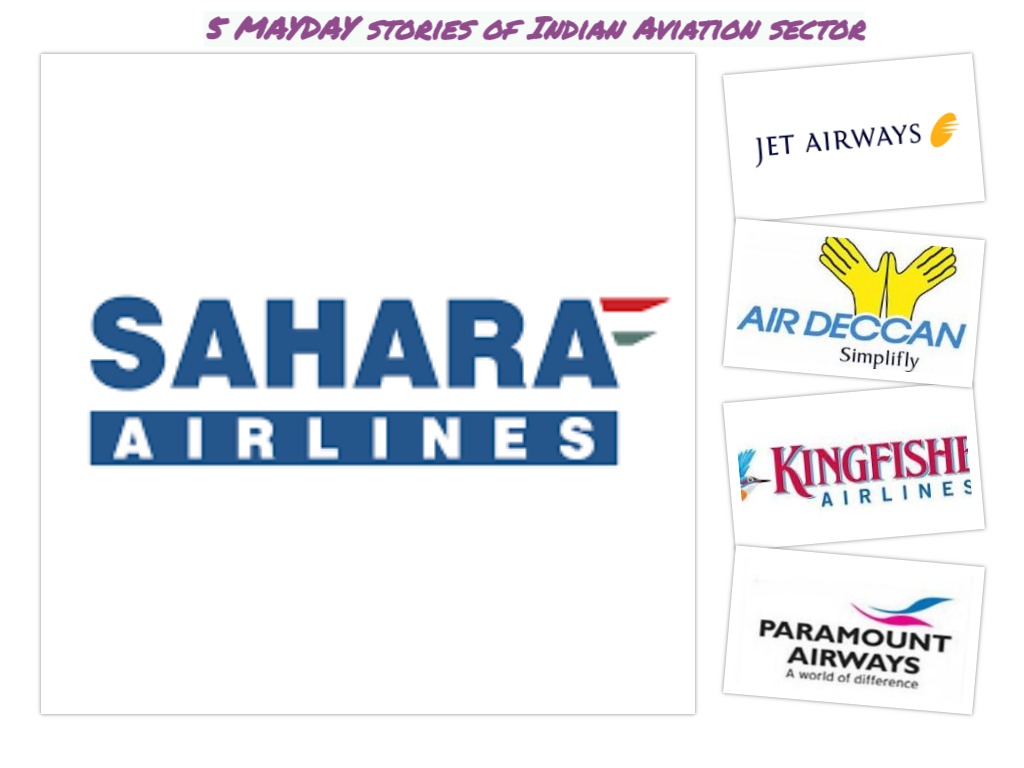 Sharing the biggest 5 riches to rags story of Biggest fallout of this sector:
1. Jet Airways:
A Sad story of INR 15000 Cr. NPA with almost 20,000 jobs lost. Majorly owned & single-handedly managed by excellent negotiator cum entrepreneur  Mr. Naresh Goyal, Jet ran out of fuel in its 25th year of operation. Buying of Air Sahara, deal with Etihad and fierce competition with low-cost carriers were few factors which contributed to this fall. Lenders are still working with an uphill task of bringing back it from ICU. Check the whole fall out of Jet Airways story here
2. Air Deccan:
The Year 2003 saw the launch of First Low-cost airlines of India by Master Guru Captain GR Gopinath. It was positioned as Common man airlines. And it planned to convert Premium train travelers to frequent flyers, making air travel affordable. It started all domestic base fares starting from INR 999. However, just 4 years down, it was acquired by Kingfisher and renamed as Kingfisher Red in 2007.
3. Sahara Airlines:
A Dream Project of Subrata Roy, it was started with much fanfare in 1993. Operating in both passengers & cargo sections the journey was a perfect bell curve which ended in 2007. Here, Jet Airways took over the ownership and renamed it as JetLite.
4. Kingfisher Airlines:
Known to be the Flying 5 star hotel of the sky, Kingfisher airlines was a true representation of a lifestyle larger than life. Started By acquiring Air Deccan, KF airlines was a pet project of Liquor Baron Mr. Vijay Mallya. It offered ultimate luxury in the sky at affordable rates making it the darling of the Indian Aviation sector. Come 2013 and the trouble started pouring with mounting debt and unpaid vendors storming a financial as well as political trouble for the promoters. Since then, the revival was never an option with employees still fighting for undue salaries.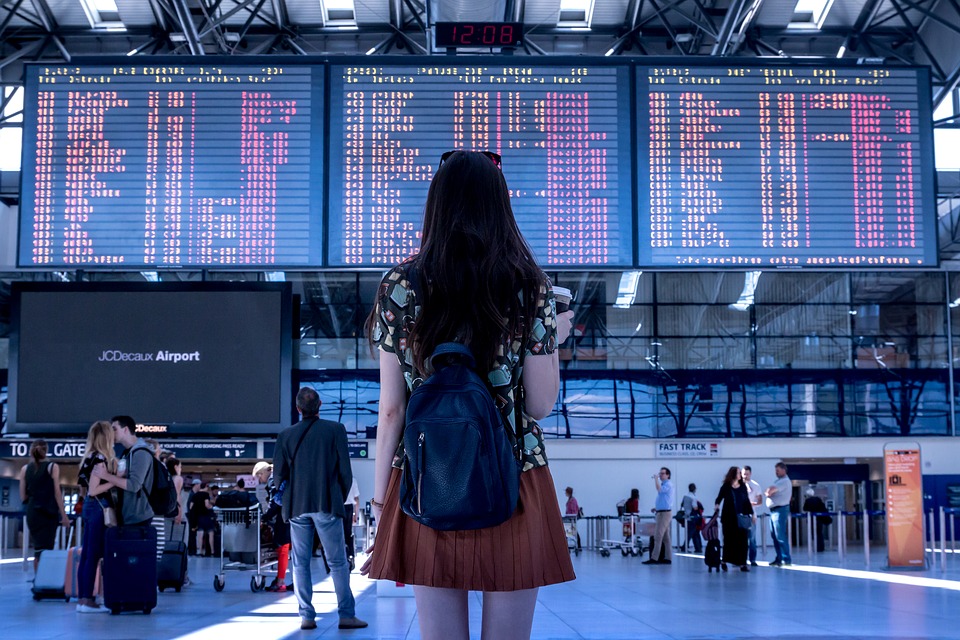 5. Paramount Airways:
First to bring the Embraer 170/190 series of aircraft in India in 2005. In less than 5 years, the legal troubles made them pause the operations and move out of the market by 2010. Although promoters tried multiple time in the last 5 years to restart with the shift in strategy and aircraft models, deal never materialized. Since 2016, CBI is investigating Money laundering cases against promoters leaving negligible hope for paramount to see the skies again.
In the last 20 years, many regional players started and ended their journey in short span of 2-5 years. Others like SPICEJET magically survived but such fairy tale stories are rarely heard in this sector. Be it a poor strategy or unfriendly government policy or fierce competition, Airline business is surely a risky proposition. However, flying is not a luxury anymore. Further, for positioning any country as Tourism/Business-friendly destination, air connectivity is the topmost requisite.
Need is to scan the entire sector under the microscope to rectify the dark spots for bringing the trust of investors as well as passengers back. For the travelers, the lesson is to check the alerts before you book your travels. If possible, do take insurance coverage to cover up cancellations and re-booking fare.
In the meanwhile, Happy Flying ☺