Right DTP vaccine: Booster dose at the right time
Recently I was having a conversation with a dear friend who is a mom to a 6yo! The world is going back to normal but the fear of taking kids out is for real. Her daughter had the booster DTaP vaccination due, but the uncertainty around visiting the clinic in these times made her think twice. I recalled her saying to me that she had decided to delay the visit and of course the due vaccination. I remembered the conversation about the importance of the right DTP vaccine for kids with our pediatrician.
We had got our son vaccinated a year ago for the DTaP booster dose. I remember back then, I didn't know about this booster dose. All I was aware of was that our son had regularly received his DTaP vaccines before 2 years. And now it was a "booster dose" that was necessary.
What is DTaP vaccine and booster dose?
DTaP vaccine is given to babies and young children to protect them against diphtheria, tetanus, and pertussis. Diphtheria and pertussis are forms of communicable diseases and they spread very fast. While the initial doses are given at 2, 4, 6 months, the next dose is given during toddlerhood between 15-18months [ref1]. The booster dose, which I was introduced to recently, is given to children younger than 7years (4-6years).
But the question that came to my mind was, why do young children need this booster dose, even when they have received 3 doses of DTP vaccine? This question was knocking on my mind since my son's booster dose was due when he turned 5.
Our pediatrician was quite clear in sharing the fact that even after 3 doses of the DTP vaccine, the protection level is not 100%. Hence it becomes imperative that children receive booster doses at the right age. Furthermore, these booster doses act as reminders to our immune system and this DTaP booster shot continues the prevention against diphtheria, tetanus, and pertussis.
Any unprotected child is in danger of all these three diseases which can turn serious.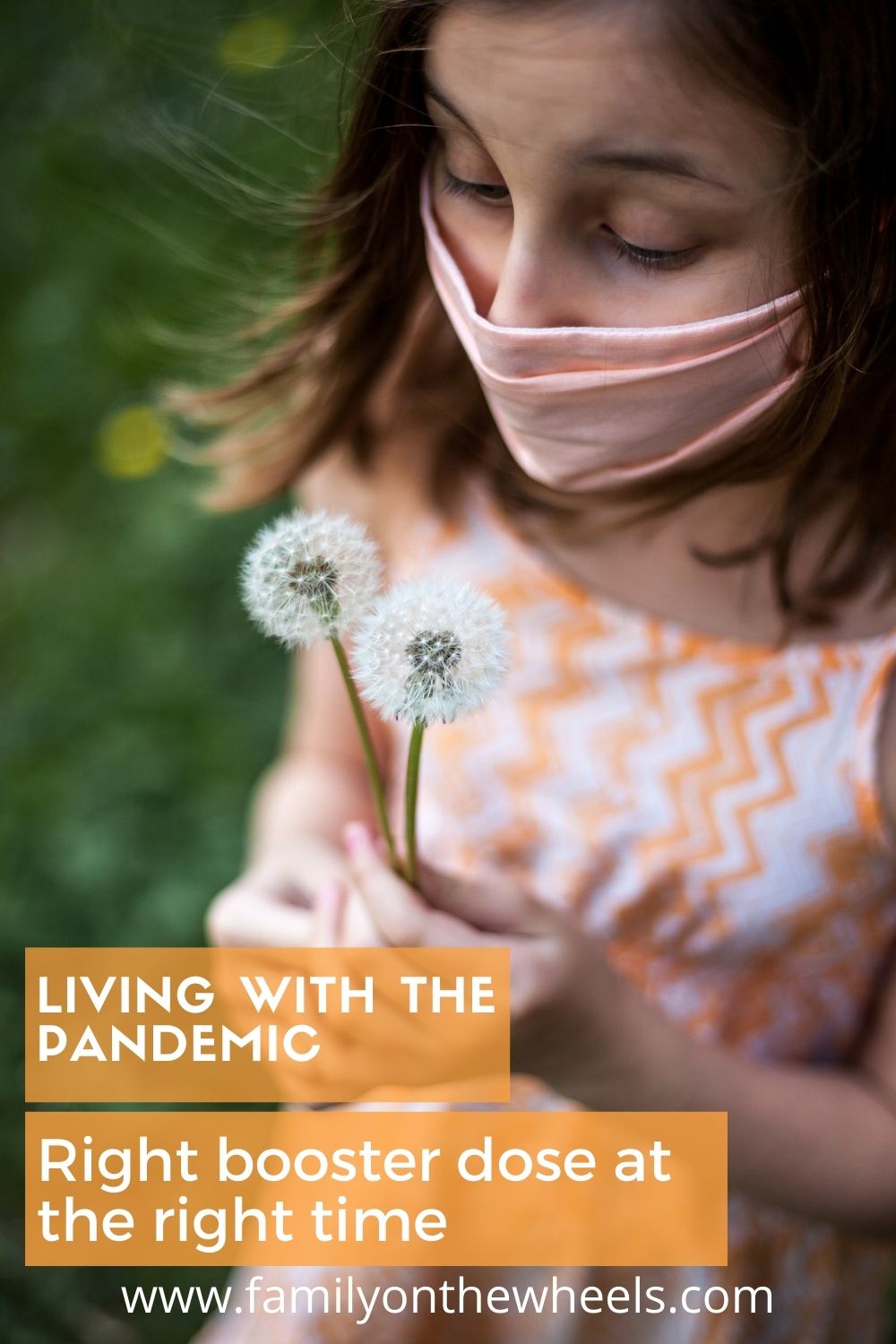 What are DTaP and Tdap vaccines?
Vaccines result in antibody production against the diseases. What happens is that, with time, our body can lose the antibodies which were formed during the early years of vaccination. Lack of antibodies means immunity starts to wear off with time and it can make us susceptible to these infections once again. This is the reason why preteens (11-12years) are recommended a Tdap booster dose.
We were informed that the Tdap vaccine is approved for adolescents only [and not for children less than 7years] as it has a reduced dose of diphtheria and pertussis vaccines [ref2]. Immunity to pertussis wears off in a few years and this is the reason why the Tdap vaccine is given to adolescents.
Since Tdap has a weaker form of Pertussis vaccine, hence administering the right DTP Booster vaccine for strong immunity is imperative. 
Ensure that a child between 4-6 years receives his/her DTaP vaccine for the right protection. Such booster shots should always be taken as per the pediatrician's recommendations. 
And this is what I decided to share with my dear friend. Booster doses are crucial and they cannot be delayed. The right vaccine at the right age makes a huge difference in the journey of a child remaining well protected.
As per WHO and UNICEF [ref3] around 80 million children (under one) were at risk of diseases such as diphtheria, measles, and polio as COVID-19 and its fears disrupted the routine vaccination. As parents, it is our responsibility to ensure that we do not miss out on the immunization schedule and set reminders for booster doses!
Follow the safety protocols for children and yourself while visiting the clinic. Don't delay the vaccines by yourself, rather always connect with your doctor and take the right decision!
Your child's DTP booster vaccination is a must. #DontWaitVaccinate and know more about the Right DTP vaccine.
Disclaimer:
The views expressed in the blog content are independent and unbiased views of solely the blogger. This is a part of the public awareness initiative supported by Sanofi Pasteur India. Sanofi Pasteur India bears no responsibility for the content of the blog. One should consult their healthcare provider for any health-related information.
[1]https://www.cdc.gov/vaccines/vpd/dtap-tdap-td/public/index.html
[2] https://www.webmd.com/children/vaccines/dtap-and-tdap-vaccines#1
[3] https://www.who.int/news/item/22-05-2020-at-least-80-million-children-under-one-at-risk-of-diseases-such-as-diphtheria-measles-and-polio-as-covid-19-disrupts-routine-vaccination-efforts-warn-gavi-who-and-unicef
Stay Safe,
Team FOTW!