Local Sightseeing in Leh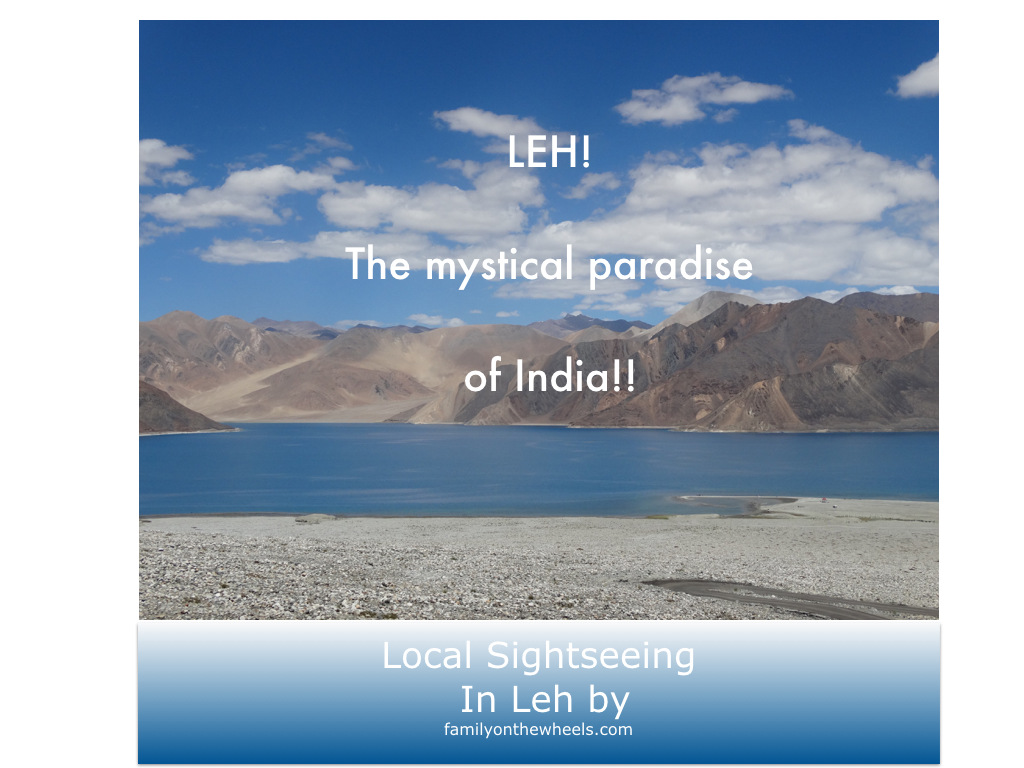 Continuing from our Leh Travel tales, this post is dedicated to Local Sightseeing. Words can never do any justice to the beauty of Leh. It has been so aptly said that " Study Nature, Love Nature, stay close to Nature, it will never fail you". You will never find a landscape where you won't be exclaiming, Wow, when exploring Leh.
Read out our most amazing experiences at Leh :
Leh encompasses lot many tourist attractions & monasteries few of which are absolutely astounding & with rich cultural heritage.
Local places to visit in Leh (Ladhak) :
Shanti Stupa : White for Peace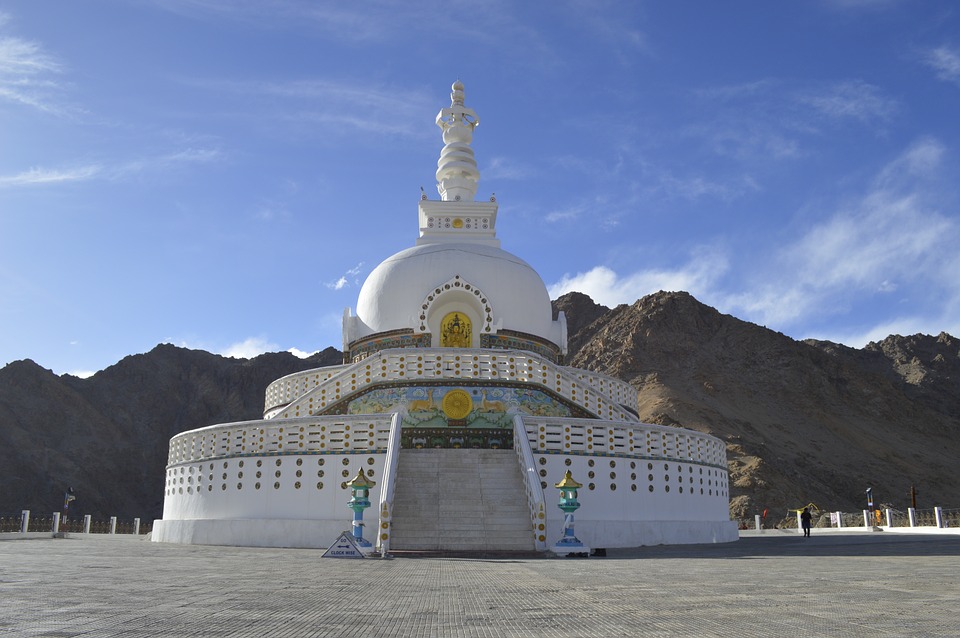 It is a huge white dome designated for world peace as the name signifies, with lovely life stories of Lord Buddha carved all around. It is also known as the Peace Pillar & was inaugurated by Dalai Lama in 1985. Covered with snow capped mountains in the backdrop & surrounded by traditional villages, this place is a must watch & demands a stay for that must needed peace of life.
Hall of Fame : To enliven Patriotism
It is a beautiful museum, maintained by the Army and built in the memory of soldiers who lost their lives during Indo – Pak wars and Kargil Wars.This museum is absolutely scintillating and creates a sense of pride for our warriors. One of the halls play an AV depicting the war, which is worth watching. Being a soldier, who protects the country at every step is not easy, and this AV gives you the real chills of their life, their sacrifices and much more. So much sacrifice, a life in harsh conditions, but patriotism is what you'll get to feel. My eyes were dampened and all I could do was salute our Army men. This museum also encompasses the war artefacts, many missiles & other weapons, various medals & a complete fact file.
Leh Palace :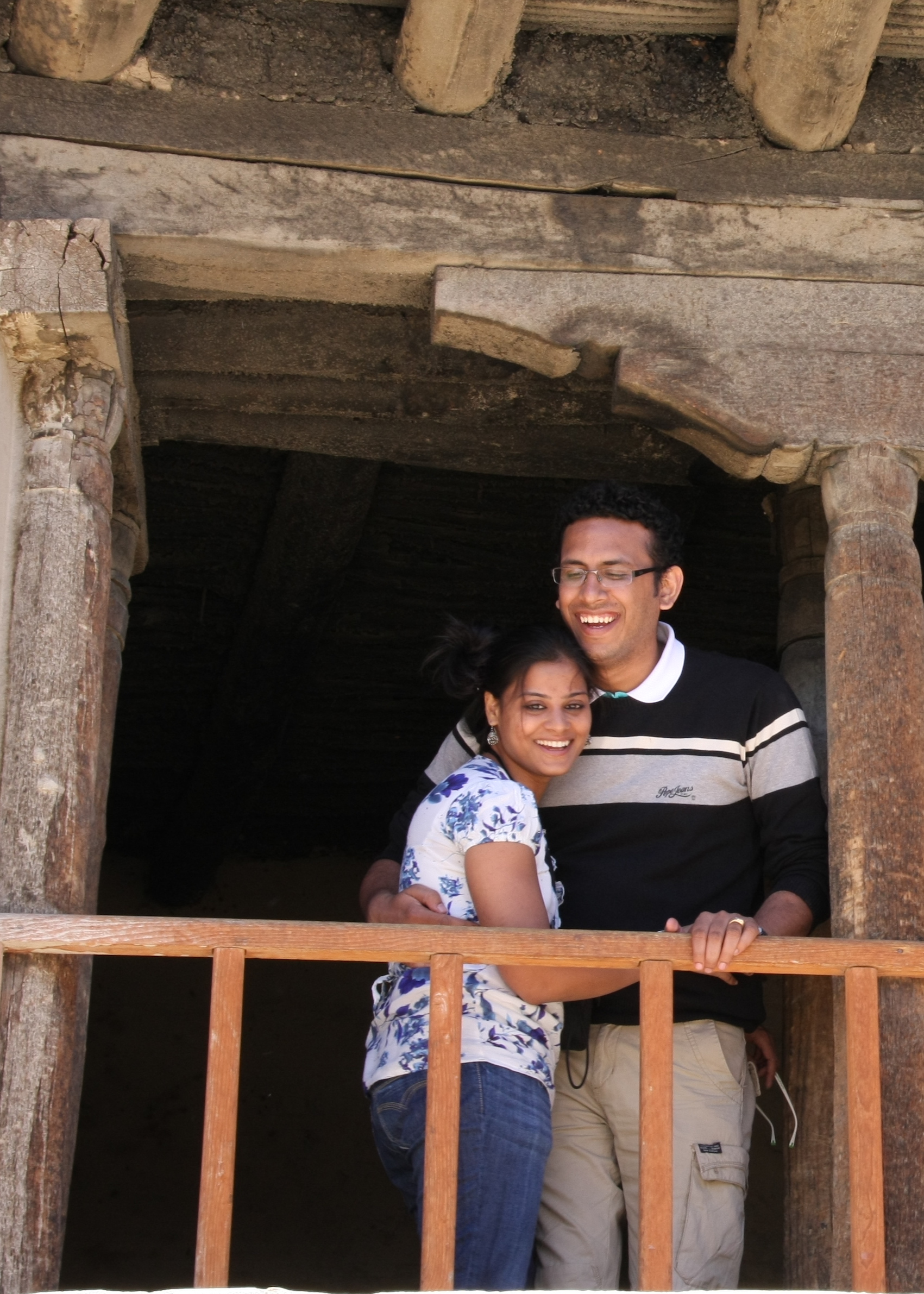 Although this palace has been ruined & restoration was going on, when we visited. So for us, it was nothing more than a 9 storey palace. But the valley view from the roof of this 9 storey palace was breathtaking. Few of the floors had paintings showcased.
Magnetic Hill: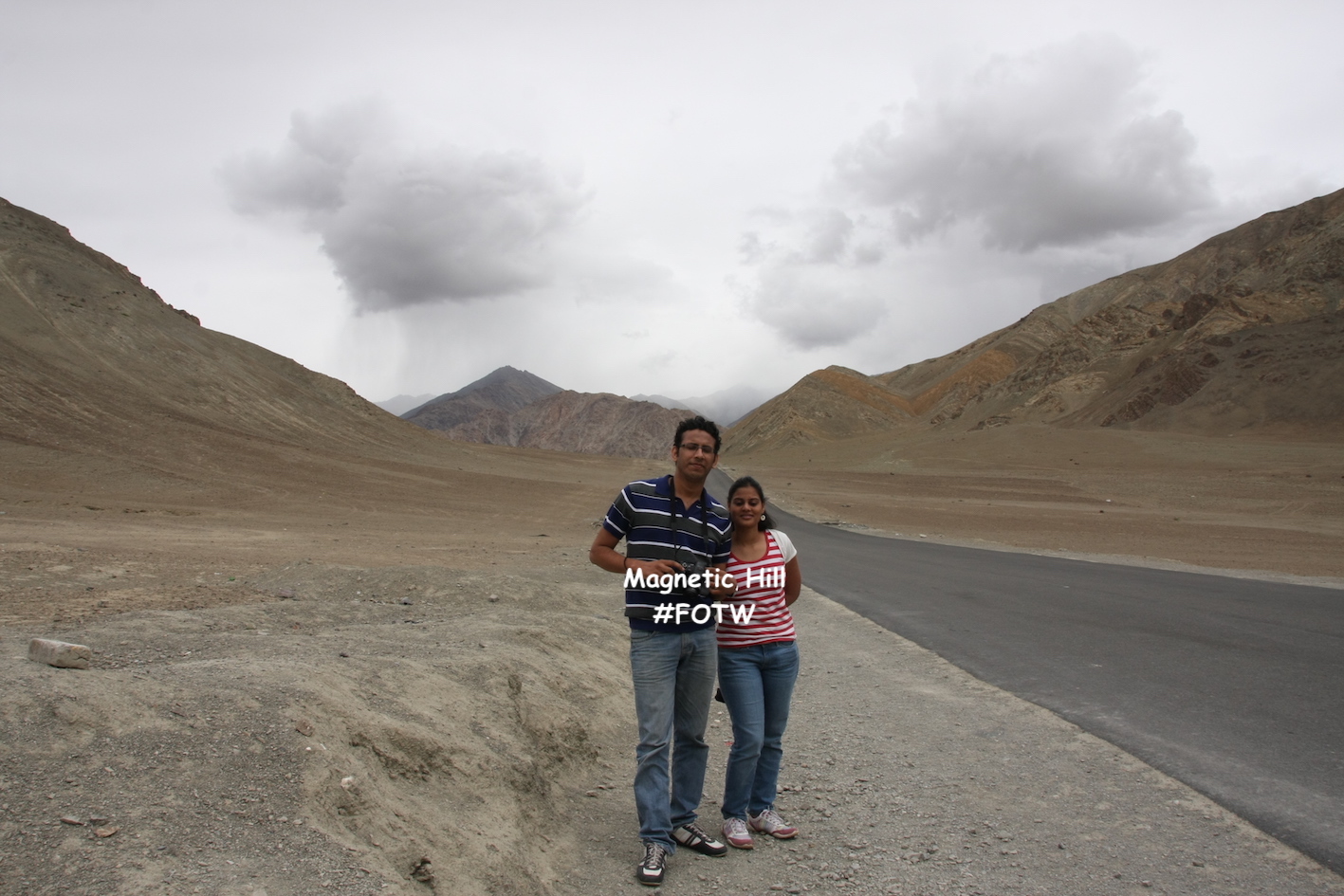 Engine Off. Still vehicles moving up on a steep mountain? Can't imagine, right? Try on Magnetic hill /gravity Hill located on Leh –Kargil –Srinagar highway. Its one side is flat sand bed surrounded by huge mountains and Indus River on the south of it. Not just picturesque, it is a place where scientific logic is defies, although research on the same will give many stories, but none of it is certified & correct to be written off.
Gurudwara Patthar Sahib :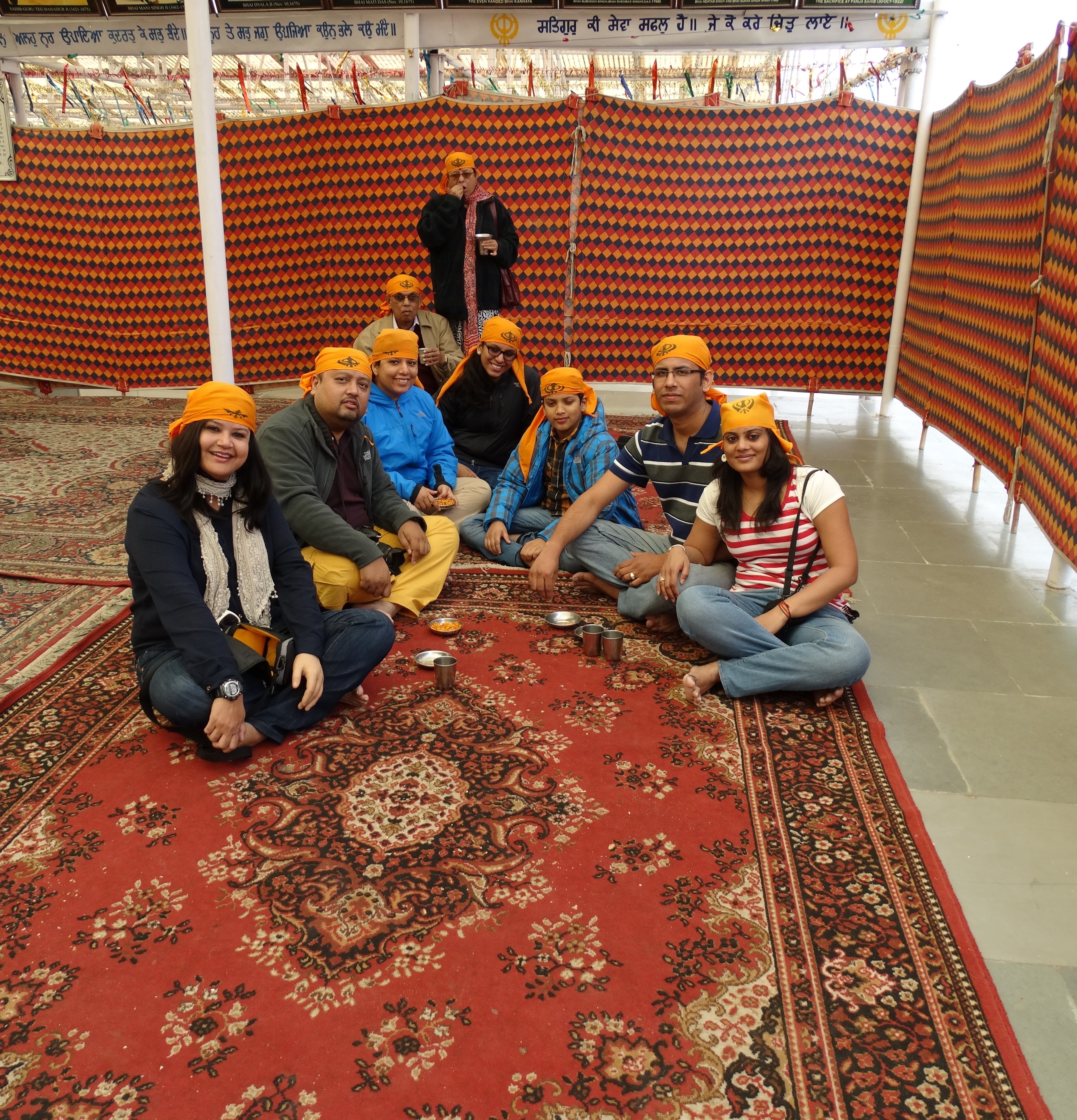 A holy place where Guru Gobind Singhji had meditated for a long time, but it is quite a peaceful religious place to be. History speaks of a very interesting story of "Pathar" kept for display which is said to have an imprint of the body of Guru Nanak & footprint of the demon who tried to kill him.
Confluence of the Indus and Zanskar Rivers :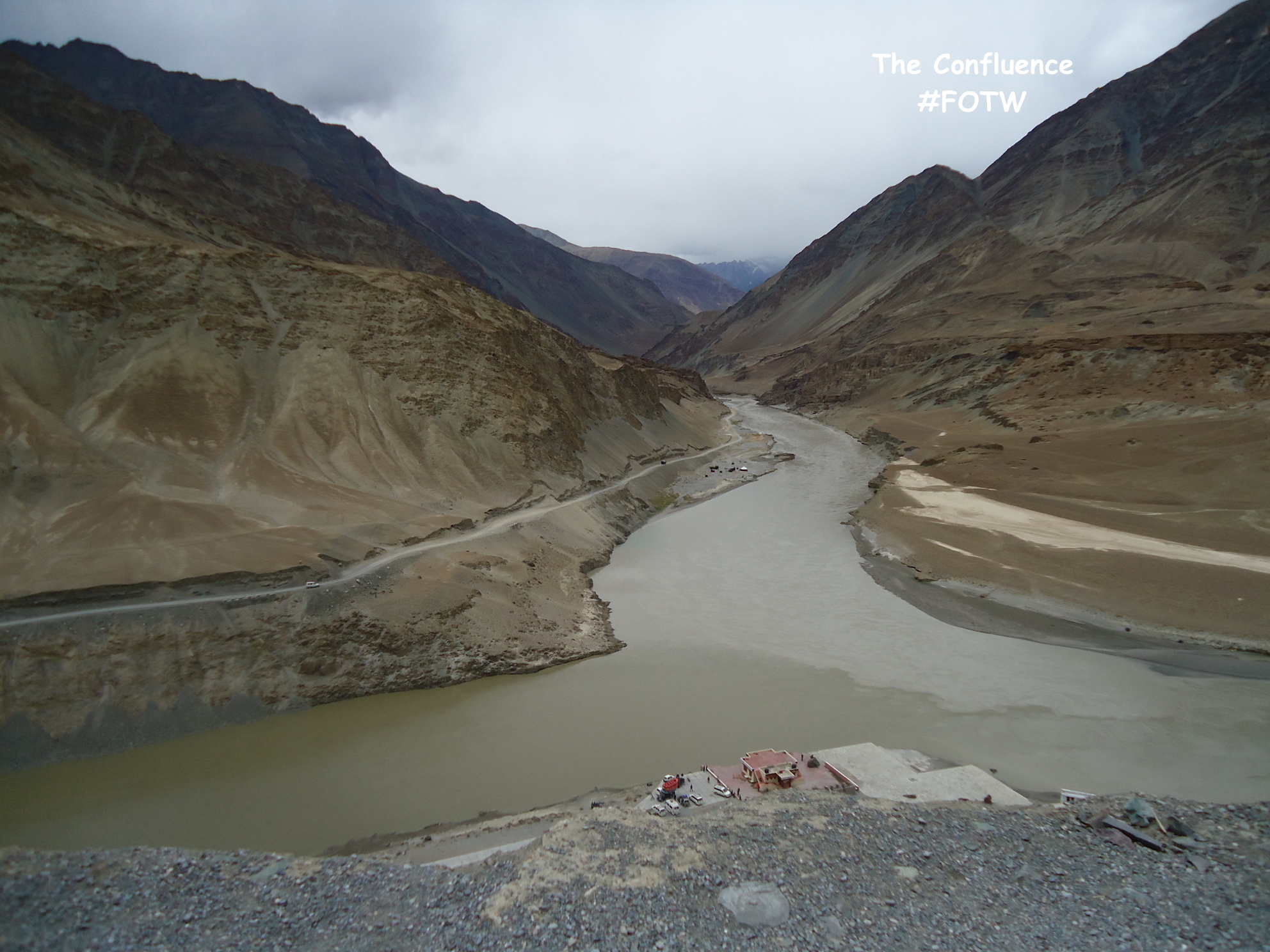 A scenic view at Nimu, where Greenish Indus originating from great Himalayan ranges meets bluish River Zanskar originating from Zanskar Ranges. This confluence provides ample scope for a great photography, a perfect treat for Nature Lovers and quite a beautiful place for Instagrammers. All India Rafting expeditions also happen in Indus valley, so incase you are excited for it, keep a tap on the dates. Due to our itinerary, we had less time and reached the spot by 5pm in the evening as a result we could not enjoy rafting. But do plan rafting in the icy cold Zanskar for an added adventure and reach the spot max by 3pm.
Alchi Monastery :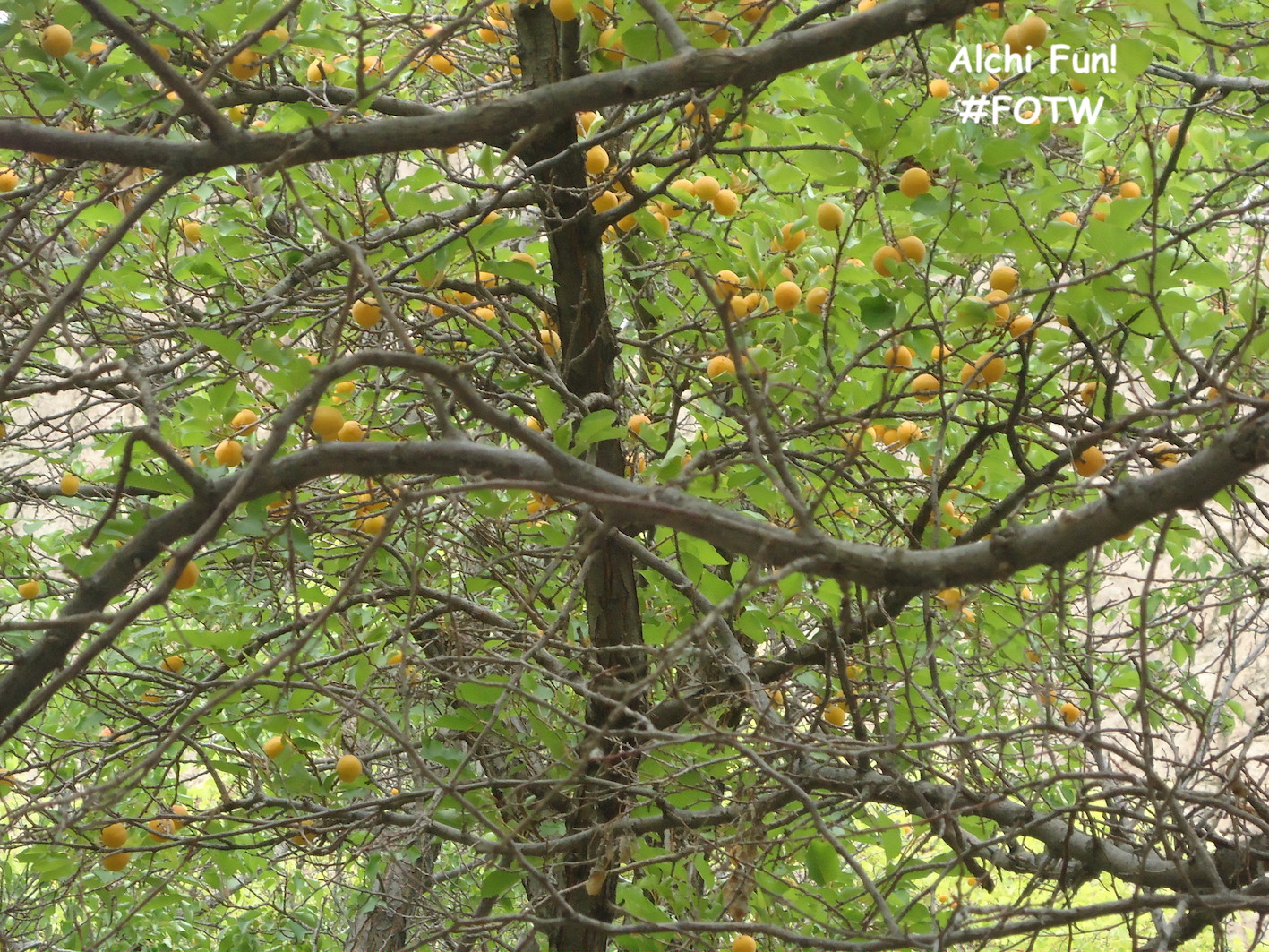 We had heard of huge almond and apple trees at Alchi village in Leh and nothing could stop us from visiting this little, mesmerizing hamlet. It has an old yet very famous Alchi monastery which was built in 10th century. Having amazing wall paintings of Buddhism & Kings who reigned during that era can be quite fascinating & captivating. With gigantic Buddha statue in the centre & some brilliant wood carvings, this monastery is a worth a visit for history and nature lovers. Outside the monastery lies a lovely garden with peach & apple trees, kids will have fun plucking few.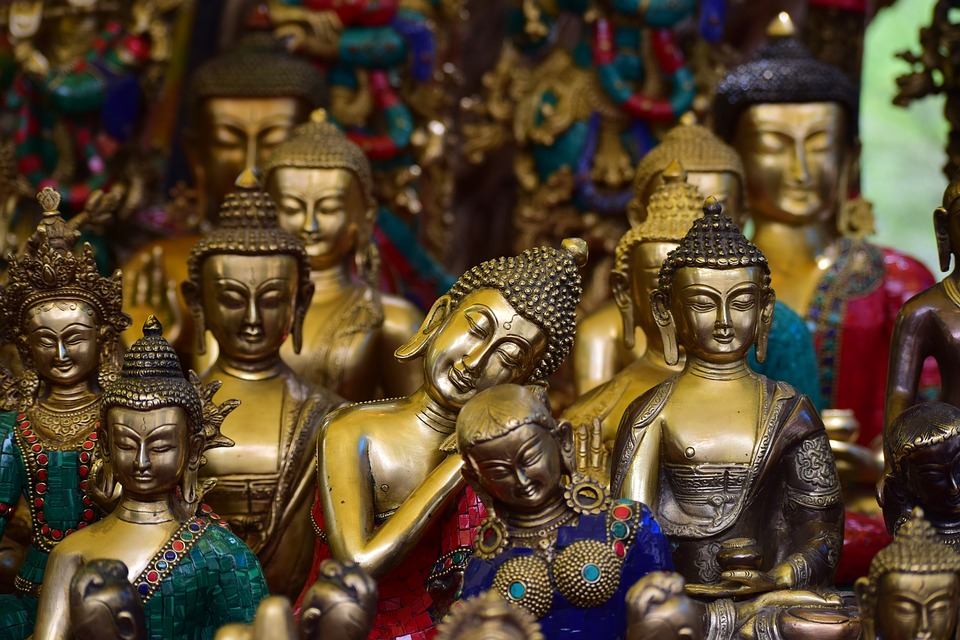 We returned back in late evening ad this day passed out in a cool & composed manner. The next day which was scheduled for "Pangong" –The most awaited day of the trip which has made countless memories in our lives forever.
Keep Exploring and embrace the natural beauty!
Team #FOTW (Familyonthewheels)
This is my first post in the #MyFriendAlexa Campaign, one of the biggest blogging event and my 1st to join in!
I am taking my Alexa Rank to the next level with with Blogchatter, I'll be penning down some interesting Travel stuff with #FOTWscribbles, so be tuned!