Touching the vibrant Burano, a Venice Island!
As I shared that FOTW planned for a full day expedition, exploring the 3 amazing Islands in Venetian Lagoon named – Murano, Burano & Torcello.
The easiest way is to plan a day trip getting the ACTV pass (which varies Euro 20 /pax  – 1 day   , Euro 30/pax  – 2 day ) from the authorised counters near Rialto bridge and then hop on and hop off on as many Islands you wish to:). Yes, Its that easy!
We started out with boarding the ACTV vaporetto (Ferry) from St. Marks Square to reach Burano, the happy colourful island.
Burano :
We love calling it bright Candyfloss, for the sake, that this island is so brightly coloured. [Guess you got our feel].
Upon arriving Burano, the colourful [yellow, oranges, green, red, pink, blue, cream] fishermen houses steal the show. I could see everyone getting posed with the celebrities, here those "lovely houses". This island is home to around 5000 people with full of small streams around these houses Apart from that, Burano is also famous for its hand woven beautiful laces, which is sold across Venice 
How to plan trip to Burano  :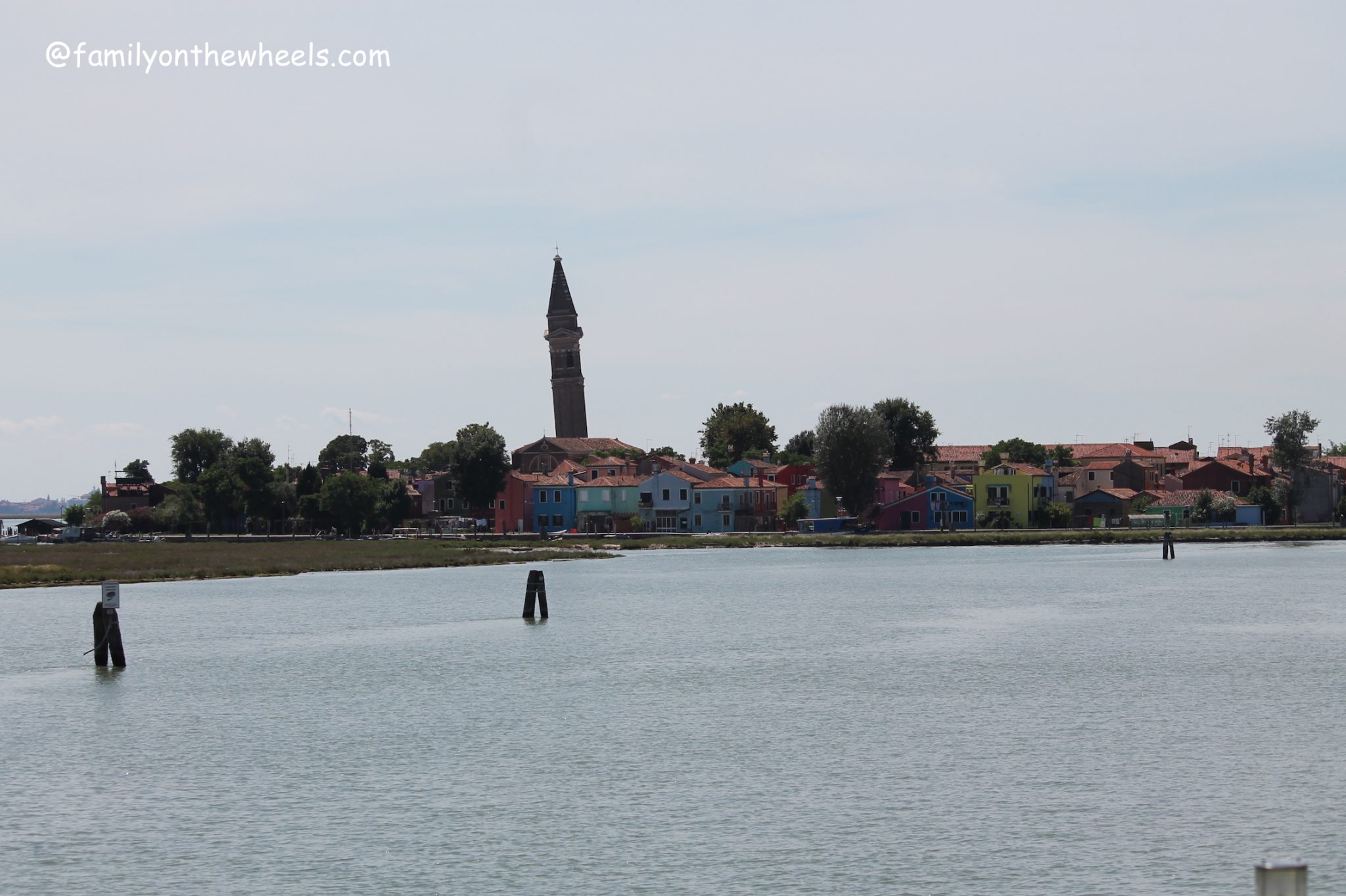 Option 1 – For a Formal Tourist  , Reach St Mark Square and book a day trip with any local operator which will cover all 3 island in 6-7 hours  ( $ 20-25 / Pax )  .
Option 2  – if you are Happy go Lucky Traveller like us –  Buy day Pass from any of the ACTV ferry terminal or HelloVenezia ticket window and visit all the place in any order and at any pace as you like .  We took 2nd Option and started from St mark's square to Burn , from there we ventured out to Torcello and via evening Ferry from Torcello to Murano.
Burano, does have a church to visit but the main charm of this Island is just to roam around the village, adore the colours, and simply do nothing. It really feels great lazying around:). There are ample Boutique's , displaying  glass items to clothing and fashion accessories. You can plan to shop some, but expect the prices to be somewhat high. The best part is that it is a beautiful escape from the crowd of Venice. Walk along and you'll find a huge open area besides the Sea. It was the perfect spot when our kid sprung up in happiness. With cool breeze coming from the sea, slight sun shining above, we played football for nearly 30 minutes there.
It was fun interacting with the locals there, to know of their culture & tradition. Burano's main livelihood thrives on fishing & tourism. Just have a cone of gelato and discover every corner of the canals, streets, and yes don't miss upon the beautiful sea view:).
Eating at Burano!
As soon as you drop off from the ferry, there welcomes a beautiful lush green lawn to relax. You'll find numerous eateries there itself, so why not have some bit bits before exploring. There are some good restaurants as in "Trattoria da Romano", to pamper the taste buds. We took some French fries for our kid and Ice cream cones for all three of us.
Duration required :
Unless you are a photography enthusiast like us, it will take approx 1-1:30 hours. Incase you plan to have lunch & try clicking all those beautiful houses & relax , it can easily go upto 2hours, which happened in our case. We didn't had lunch but then we spend time relaxing, chatting with locals and playing.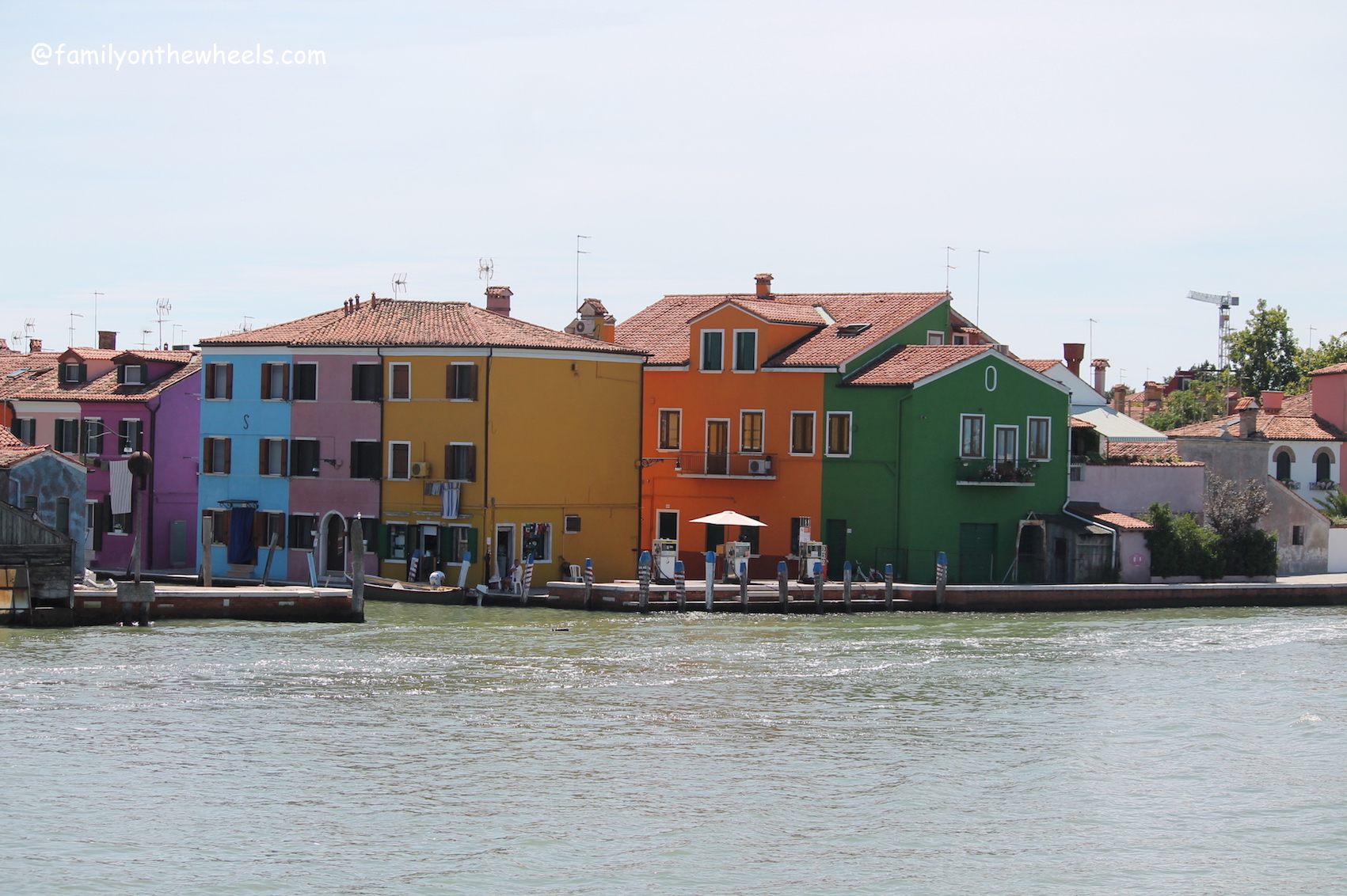 FOTW Recommendation :

 
Yes, do explore it. Some travellers find that it is nothing more than google images of those colourful houses, but we bet you'll enjoy exploring the different views it has to offer. Do try catching up with locals to get glimpses of their cultures and happenings.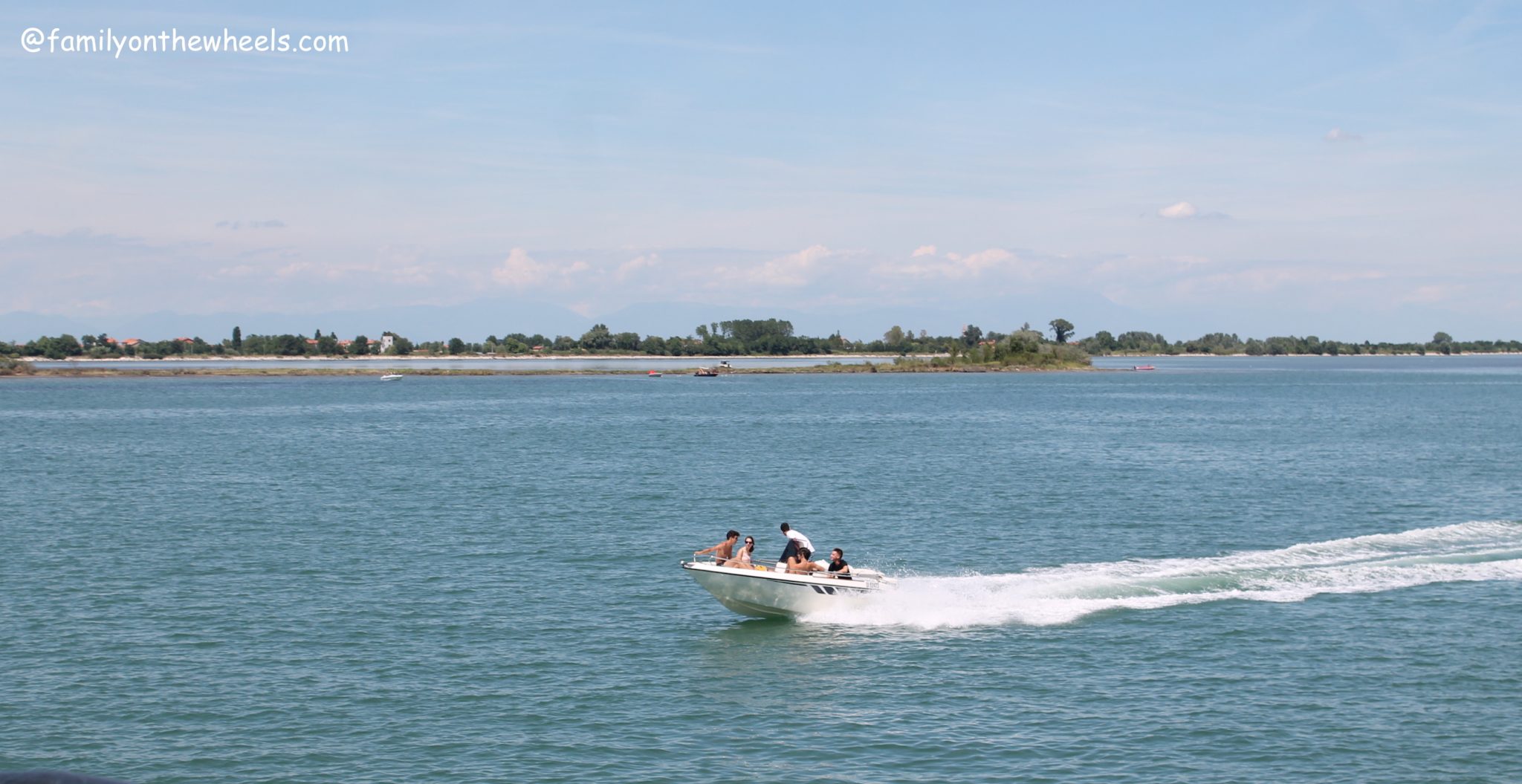 From Burano, we proceeded to the "Birth place of Venice – Torcello Island". Taking happy souls via ferry from Torcello, we reached Murano island, which is famous for its Glass making artefacts. Earlier Glass making was deemed an elite pursuit, and it was majorly dominated by artisans at Murano in Venice.
Murano, a historically rich glass making Venetian Island 
What made Murano special way back was that they were the only people in Europe who knew how to make Glass mirrors. These artisans invented the Crystalline glass, enameled glass, multicoloured glass and some other forms as well. This is what we got to knew from one of the local artisan at Murano. The beauty of their work made them whole and sole exporters of these amazing glass works. Even today, it has a big share of glass export.
Get to know more of Venice by FOTW here.
Have a look at the showrooms, street shops, factories, to find some really stunning craftsmanship. Do get some souvenirs in the form of paper weights, necklaces, show pieces, coloured fishes for loved ones back at home.
You need to keep in mind that most of the glass making factories close by 5pm. Incase you wish to see them, visit Murano earlier.
Happy exploring friends! Any questions, FOTW (Family on the wheels), will be glad to help you plan your trip:)