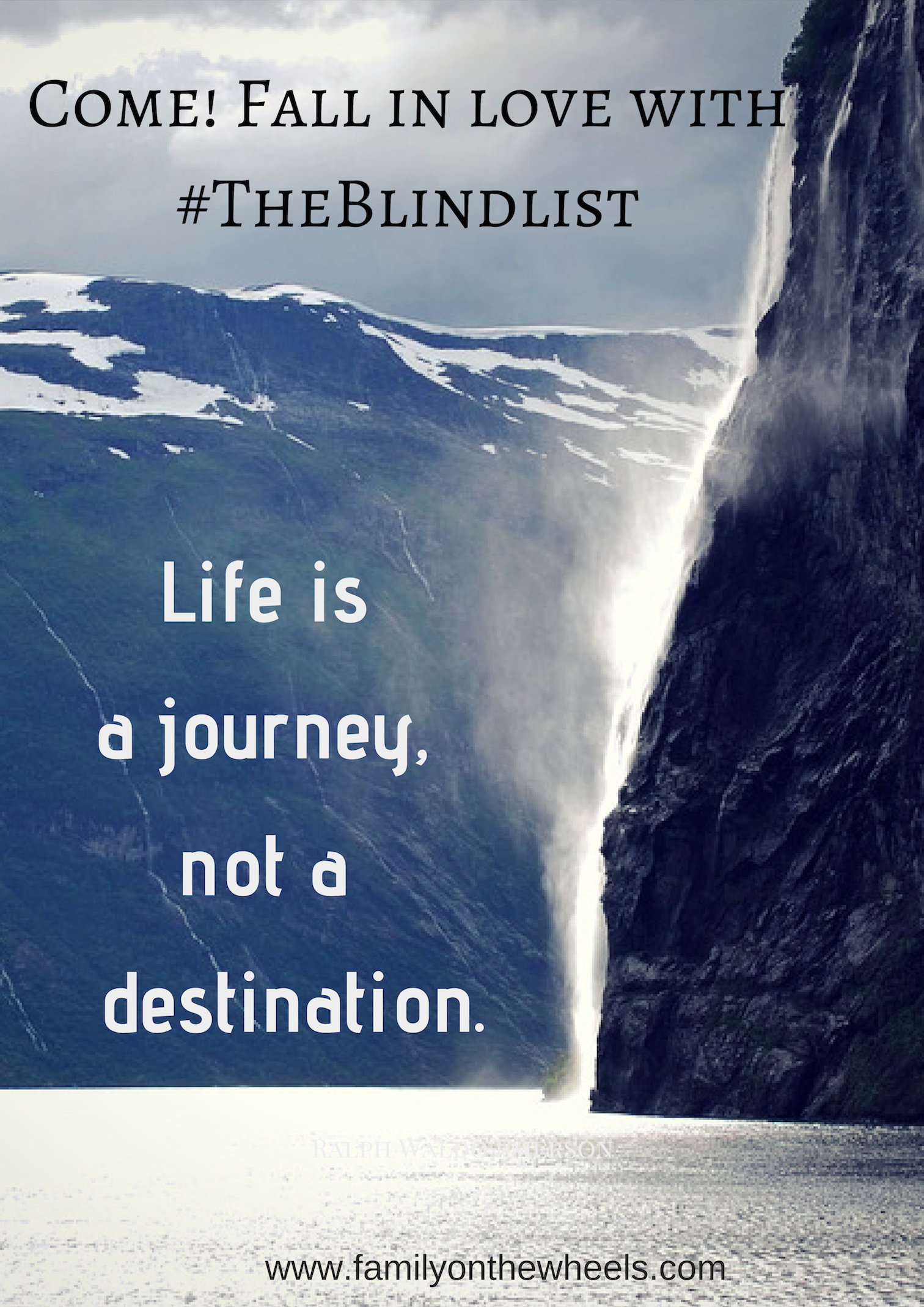 That day was different. The skies were echoing unique tales. As we drove towards our destination, which seemed some 300kms away, the GPS broke. There were no phone connections. It was already 8pm but we couldn't see anyone around. We continued driving thinking that it would lead us to our destination.
Our souls became apprehensive as the skies roared with lightenings, heavy downpour was about to lash us. The hilly turns became twisty and slippery. There were quite a few waterfalls on the passage, but no life could be seen. Where were we venturing into? There was a feel of something amiss..a big miss!
Rains were hitting the ground really hard. We tried switching our networks and restarted mobiles, to help us with the navigations, but failure slashed us in all attempts. We stopped for next 5 minutes, thinking to resume the drive, as the downpour would ease up soon. Lowering the windows pricked us with the shrill breeze and tiny droplets covered our faces. Pure air, the fragrance of wet soil, a peaceful cloudy night, whoa! Having faith in the Mother nature, we started our drive again, only to find few people and a small tent-house. Quite a relief that was, as we wanted to know where we were heading in this dark night.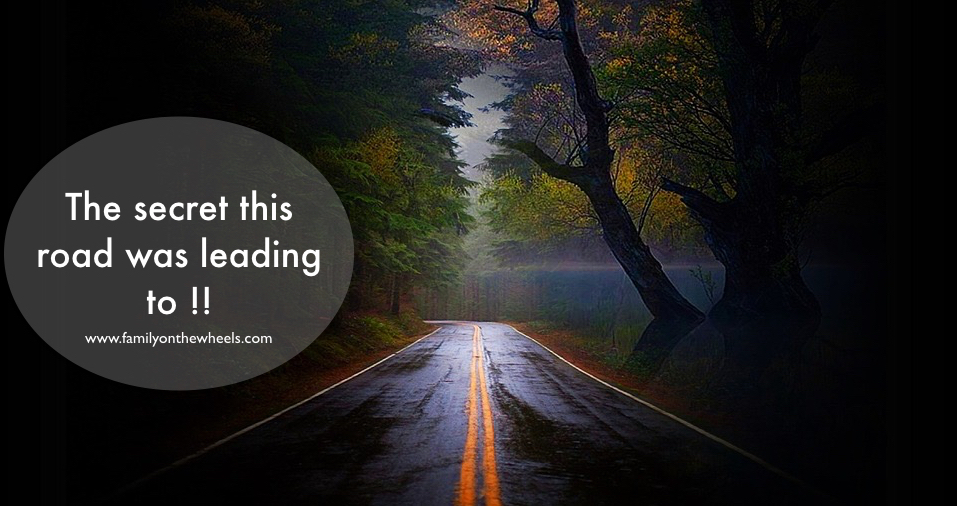 ["Yes, Keep driving, after a km there is a forested area. You cannot take your car inside, park car there and walk for 4-5kms. You would witness home stays short after." Our eyes brightened with hopes.]
Sounded quite casual, we thought to take that route, not knowing, that we had goofed up big time. We got to know that we were in completely opposite direction from the place where we had to land originally. Phew!!
The fear of unknown, the mystery of forested area, the electrifying jungle walk at 10pm in the night gave us thrilling goosebumps .
Car was parked and the rain had almost stopped. We packed our main things in one bag, pulled up raincoats, foldable tent, hugged our kid and started for the Night walk. The start didn't look much dense. But a 3 min walk gripped us with hell lot of discomfort. All we could hear were the sounds of gushing water, rustling leaves and cicadas. The light was close to nil. Moon was hidden behind the clouds that rainy night.
Where were we, after all? Were there any wild beasts in this jungle or was it safe? There were no roads, but the passage was stony and muddy. The path was diverging into many directions, and we didn't knew which way to opt for. Well, we had no answers to our own questions,  all we had was the torch and a shaken mind with us to guide on this stretch. Our fear reflected on our lil baby. We had no choices, to make him happy, we started singing some musical songs. This boosted up our confidence, made him happy and somehow calmed down our anxieties. For the first time, it was a "Family Night walk", rather a midnight jungle stroll.
This walk was turning out to be blissful, but the fear of unknown was still in the corners of our mind and hearts. We saw a small orange bulb and we celebrated the possibility that we were on the right path. But the night thrill decided not to come to an end. We felt there were no wild animals. It was around 11:30pm in the dark night and the road was diverging into 2 parts. As we continued walking, we saw reflections, there was a water body around. The road concluded in the crater full of water. Frogs could be heard croaking, was it a lake or a pond? Morning was far away and this night hadn't treated us quite well. We thought to sit besides the water body and cheer up with the whistling breeze. Our kid slept while in the lap. The silence was musical that night!
The darkness was illuminating us. The nature was mesmerising us! This unknown place was crafting a mysterious memoir for us.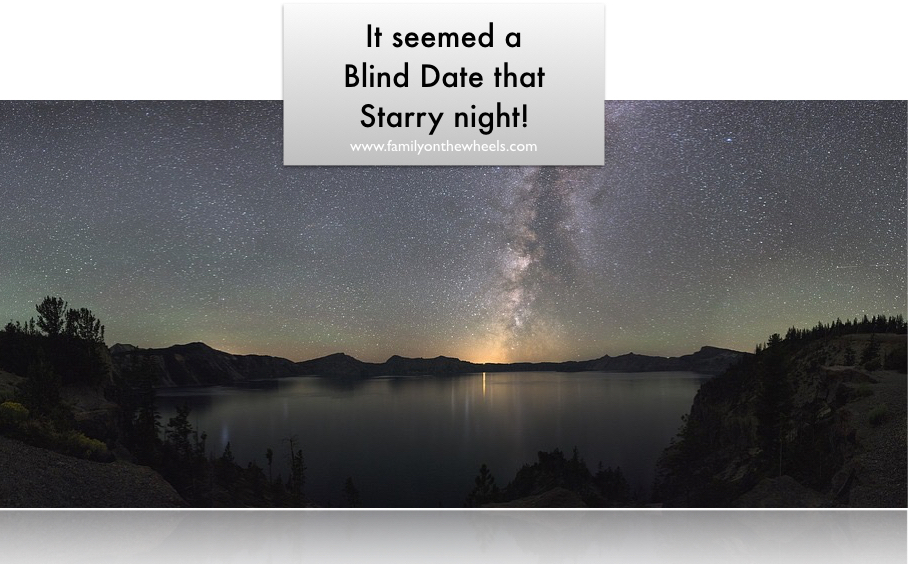 The water was calm, we had to opt for another path. As the clouds moved apart, a moonlit night blessed us. Finally torches found their way back in our bags and we took back the alternate path. We were enthralled to see the city lights some 500metres ahead. What a relief that was. Well, that's not the end, as it was a #blind date with the natural beauty of the world. As we traversed 200 mts, the lights blew off. It was a dense fog in front of us. Visibility was as low as 50 meters, and the torch did no wonders. By this time, we knew that this will also pass. We waited for around 10mins but lights didn't show up. Nonetheless, we took to walk on the foggy terrain step by step, putting our foots firmly. After a walk of around a km, there was a huge grassland. Planning to put a full stop to our adventures, we fixed our tent. We badly wanted rest. After getting drenched, the tent treated us with the cozy sleep.
Eyes opened up to the neigh's and musical chirping's. Sun was spreading its rays all across as the fields. Everything stood shining in front of us. I was stunned to see the breathtaking landscapes as a treat of the adventurous Night walk.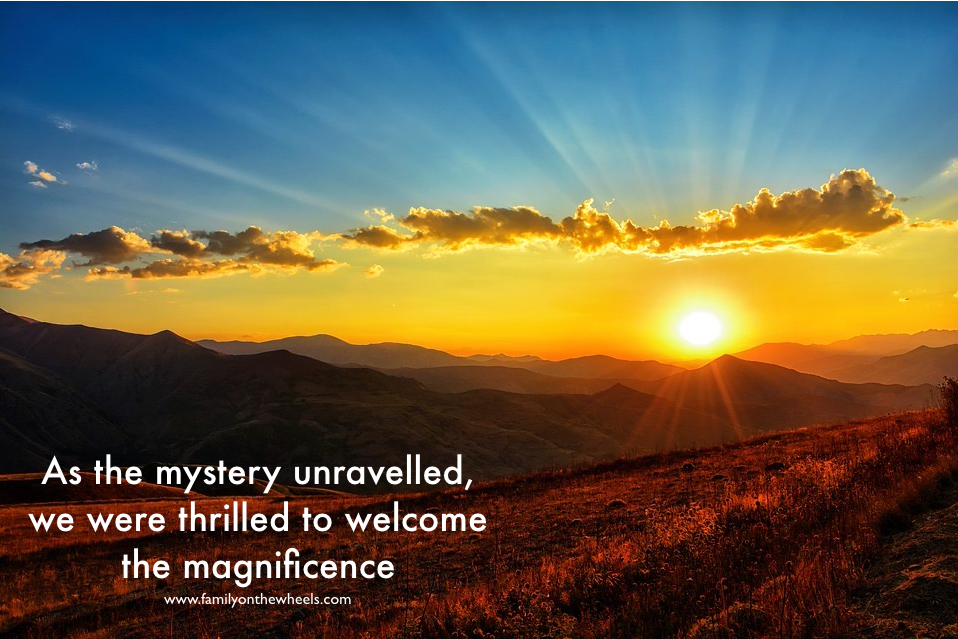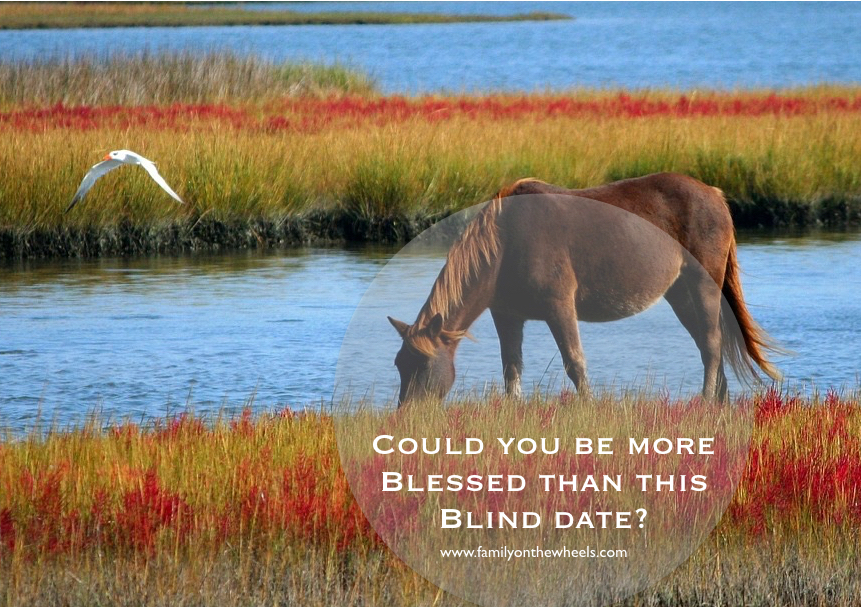 The running horses, green grasses full of pink, orange, red flowers, trees laden with red and green apples, gushing waterfall from the huge mountains and a fresh stream in front. Our eyes glittered with this panoramic view. The other side of the stream had golden sand with greens and playful reindeers greeted us. We were too close to encounter the most beautiful Fjords and experience glacier walking, a shepherd nearby told us.
Were we in a land of fantasy? Where did we land after all? It didn't matter to us at all then. What we knew was that we were in the lap of utmost beauty this world could boast of. We were to amass the most scintillating experiences of our life.
I had a deep love with my #bucketlist but none of the bucket list entries fantasised me as much as this blind date with the unknown did. This was a turning point in our lives to hug the breeze of unknown and to relish the mystery of world. Bucket lists were deleted, notes were crossed! Life was all about blind experiences and this gave rise to #TheBlindList . Dream, imagine, explore the world without that perfect planning! You'll be stunned to know that travelling the world has so much to bestow your lives with!
Let's #SayYesToTheWorld, with open arms and bloom our lives with the fresh fragrances!