The Chargesheet: Innocent or Guilty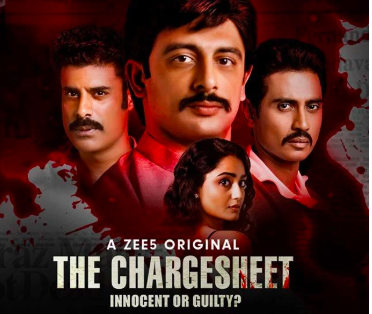 ZEE5's recent web series 'The Chargesheet – Innocent or Guilty', has turned out to be one of the most binge-worthy shows. Spread over 8 episodes, it is a story of Politics, lust, royalty, and sports.
Seven-time National Table Tennis Champion, Shiraz Malik (role played by Shiv Panditt) is murdered brutally in broad daylight outside the stadium by three unidentified men. With a sudden national outcry, the case is immediately transferred to CBI, even before the preliminary Police Investigation.
CBI appoints officer Vidur Mehra (Sikander Kher), as a lead investigator in the case, who reaches Lucknow with his team to kick off the investigations. As the killers are nabbed one by one, the investigation turns crucial to find out the real hand behind these contractual killers.
A political angle to this murder mystery?
Ranveer Pratap Singh (Arunoday Singh), is treated like a King and is a powerful political heavyweight. While he treated Shiraz as his younger brother, CBI names him as a prime suspect in the murder. Who could think that the one who got Shiraz married to his lady love, and was like his brother, could be involved in the case?
Amidst wide-scale protests and war of opinions, CBI arrests Ranvir Pratap Singh in this Murder mystery. While this comes as a shock, the nation grips in further shockwaves, as Shiraz's wife, Antara Malik's (Tridha Choudhury) name pops up in the case, leading to her arrest.
In a hurry, the charge sheet is filled in the court, and lawyer Aabha Abhyankar (Ashwini Kalsekar) represents CBI, while a very senior lawyer Laxman Chotrani (Satish Kaushik) represents the defense. It also becomes the fight of two legal luminaries.
A Diary opens up the truth:
But the hell breaks loose when CBI gets hold of Antara's personal diary and a sordid tale of extra-marital affair opens up in the court. Full of lust and deceit, Abha Abhyankar turns one page after another revealing some of the darkest secrets.
The next nerve-chilling episode comes in when Antara's mother, Gayatri Dixit (Kishori Shahane) is produced into the court. A letter reveals how awful the greed for "power and money" can go. Can a mother push her daughter for an extra-marital affair? This question haunts every woman, the same mother who is an epitome of pure love for her children.
Chitraangadha, Wife of King Arunoday Singh (Hrishitaa Bhatt) calls CBI officer Vidur and his team for some shocking revelations. This, in turn, strengthens CBI's move. But will Chitraangadha deceit against her husband in the court? While it seems that the case will see the finishing line, something unanticipated happens when Chitraangadha stands in the court. It shocks Vidur and his team, who then decides to bring in their state approver, who can turn the whole case upside down.
CBI starts losing grip, as the shreds of evidence are eliminated and promising witnesses turn hostile.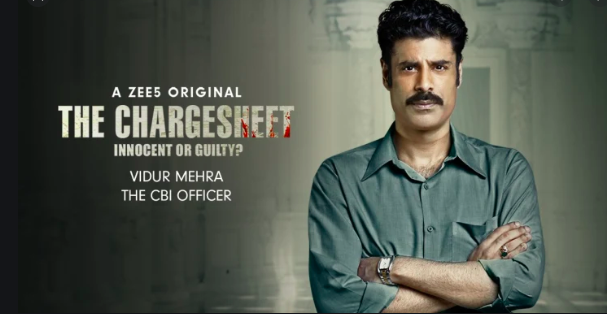 Who really assassinated Shiraz Malik: The Chargesheet: Innocent or Guilty
This gives momentum to the defense lawyer, who questions the lack of evidence and claims it as a political vendetta against Ranvir Pratap Singh. Will the day of judgment lead to justice for Shiraz Malik? Was it a crime committed due to lust and ego or was it a political conspiracy? Was Ranvir Pratap Singh involved in the murder? Who actually killed National Champion Shiraz Malik?
There are lots of questions in this intriguing tale. With very intense looks created, it leaves you to watch every episode with an urge to embark on the truth. The characters justify their roles, with strong performances from Sikander Kher (CBI lead) and Ashwini Kalsekar (CBI Lawyer).
Watch out this story of Love, lust, royalty, politics and how horrid these amalgamations can be, exclusively on ZEE5. Check out our other recommendations.