On the Islands of Venice !
 Is Venice not enough to venture the beauty that we need to explore something more in its vicinity? Then FOTW answers to this is, YES! We need to not miss few of the beautiful Venice Islands and specially Murano, Burano & Torcello. For the simple reason to witness a calm, serene and placid aura which just demands to relax and get poetic admiring the essence of nature.
There are many theories, some love visiting while others find them just a waste of time. For us, the whole day visit to these islands was rather refreshing, peaceful and helped us make friends with some local people of Burano.
Little far from the Venice, are series of islands with their own charms & magnificence. So why not indulge in some poetic moments, sing out romantic songs and head up for much less touristy places of Venice. We wanted to experience the outer islands, where the venetian culture can still be seen, where local innovations can be given thumbs up against the beautiful backdrops of the sea. Venice has more than a hundred islands, so every time you visit Venice spare more of the time exploring these small beautiful places which will take you into the tranquility they pose.
Lido island, very close to Venice, is a beautiful island famous in the history. FOTW did not make a stop at Lido, since we had plans to cover Murano, Burano & Torcello in our Island-ing expedition. We took a full day excursion via ferry to Murano, Burano & Torcello.
Read for Burano & Murano here!
This post is all of Torcello!
Wanna experience the thrill of being alone on the Island full of small canals and green muddy grasslands? Yes that's what Torcello offers to. Get down from your ship & enter the lanes taking you to Torcello, wherein only few dozen families reside [somewhere between 50-60 inhabitants]. It is the northernmost venetian lagoon, and can be accessed very easily from Burano [5-7min] by ACTV.
While talking a walk in next 7-8minutes, you'll find a Devil's Bridge without any railings [people say it was built in one night by devil to win a bet]. We climbed onto the bridge to get some good clicks:).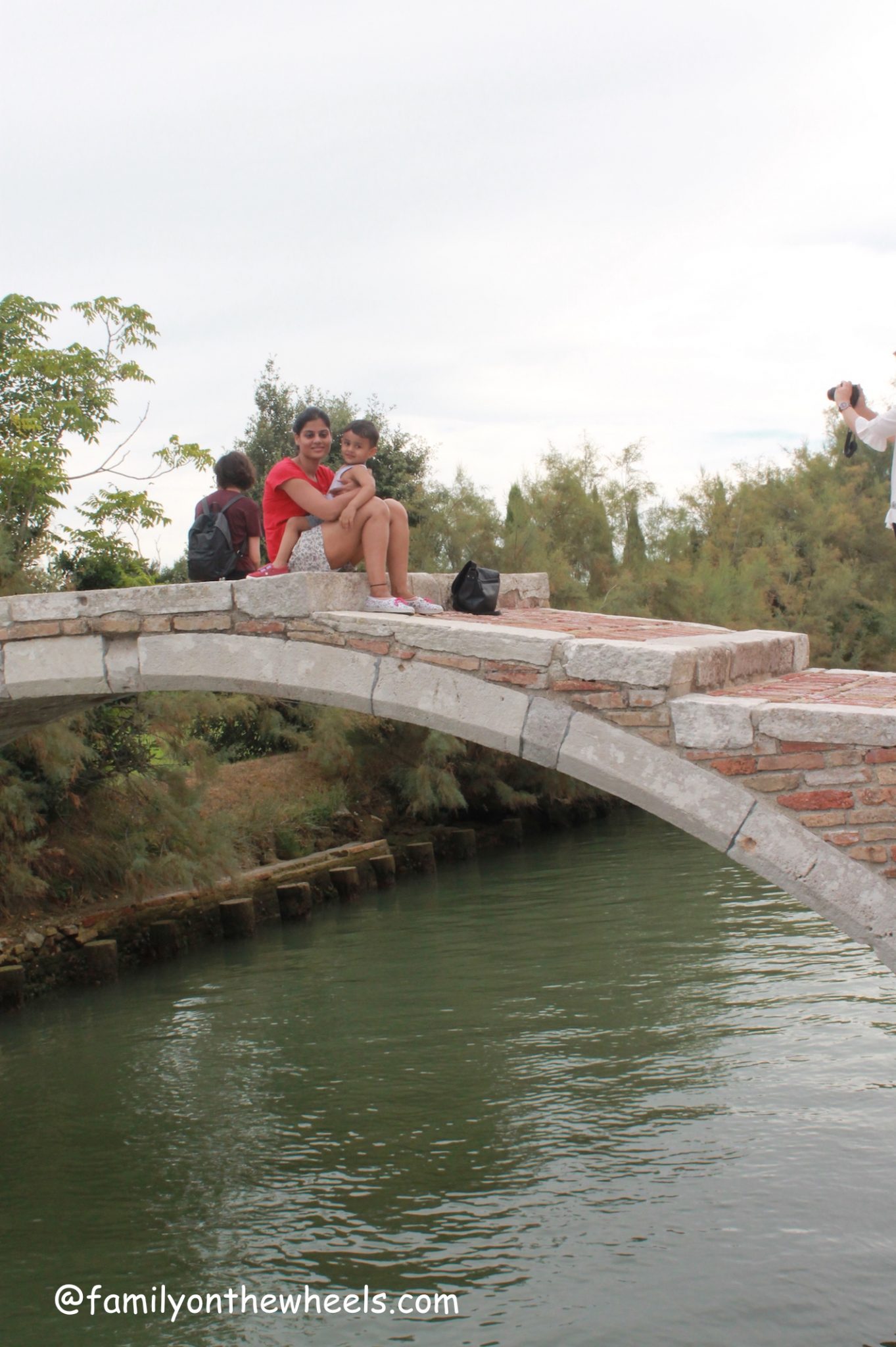 Walk little more and there seems to be a Piazza which encapsulates all of Torcello –
1. Cathedrale di Torcello(Basilica di Santa Maria Assunta), famous for its centuries old Byzantine Mosaics on the golden walls.
2. St. Fosca, a century old Greek church, inside of which there is nothing much to be seen.
3. Archaeological museum, Just across the square and near the churches is the Museum, having many remains which were found on the Island.
4. Bell Tower, Why not Climb the bell tower to experience the magical Green – Blue's of this island?
It is often said that Torcello was before Venice's origination and that can be seen looking at the muddy textures which this place has to offer.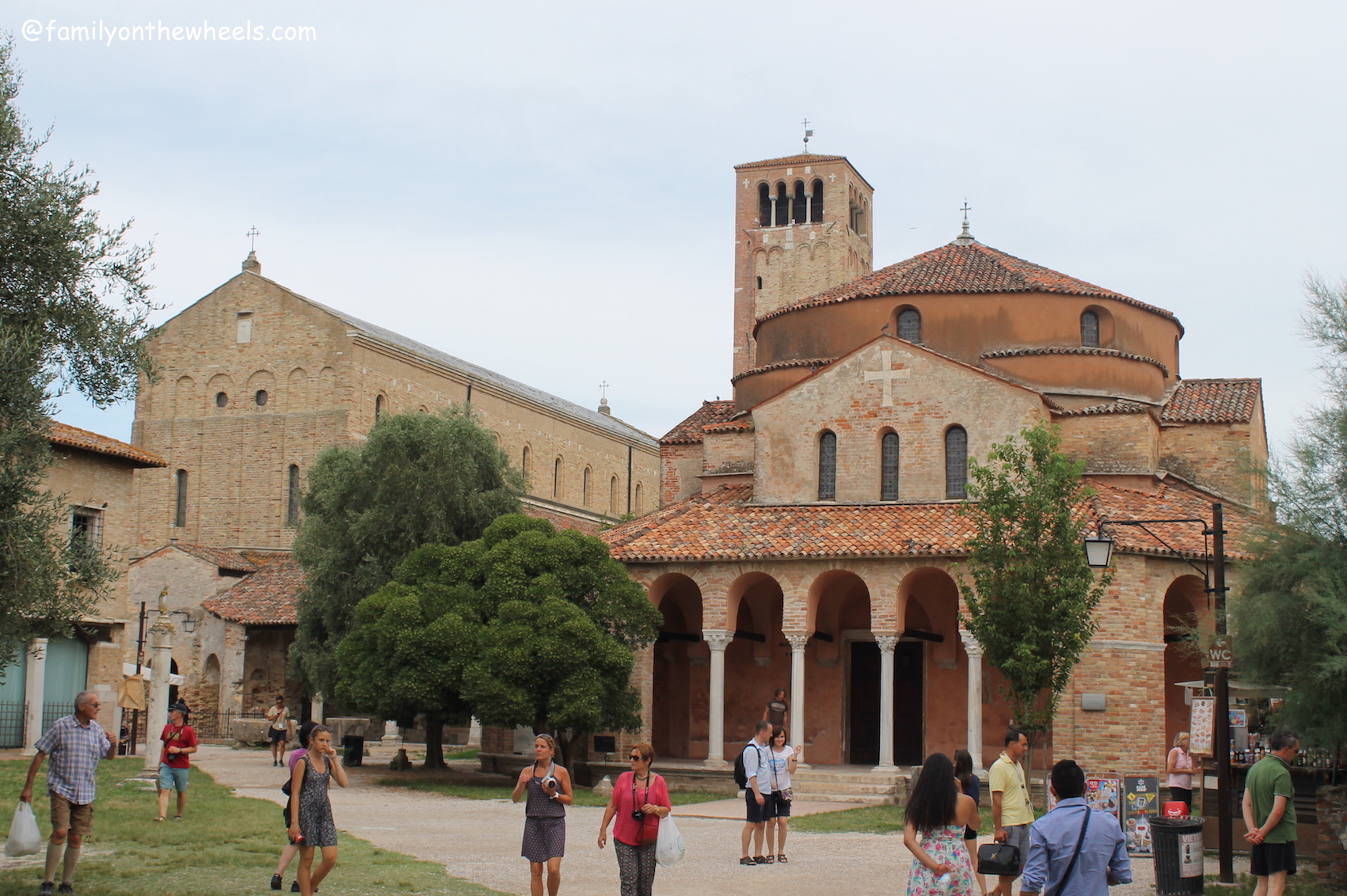 What we loved at Torcello!
What you'll love being at Torcello is the fresh air, getting onto the small bridges on canals, running out mad on the green grasslands. We couldn't ask for more, when we sat close to the sea on the lane and practised some Yoga and breathing exercises, for the air is so pure:). Photographing the sea gulls flying over the beautiful sea will leave you spell bound. And all the more, why not experience the sunset relaxing over there? Yes, coz that's what we did & believe us, It was splendid. Between those blue sea & far off green meadows the bright orange sun went down welcoming the night.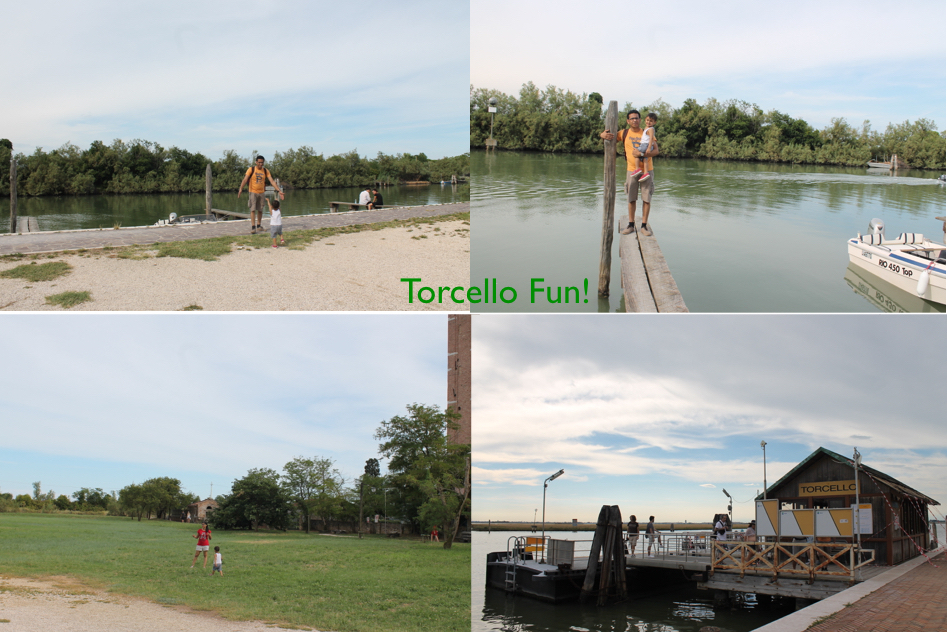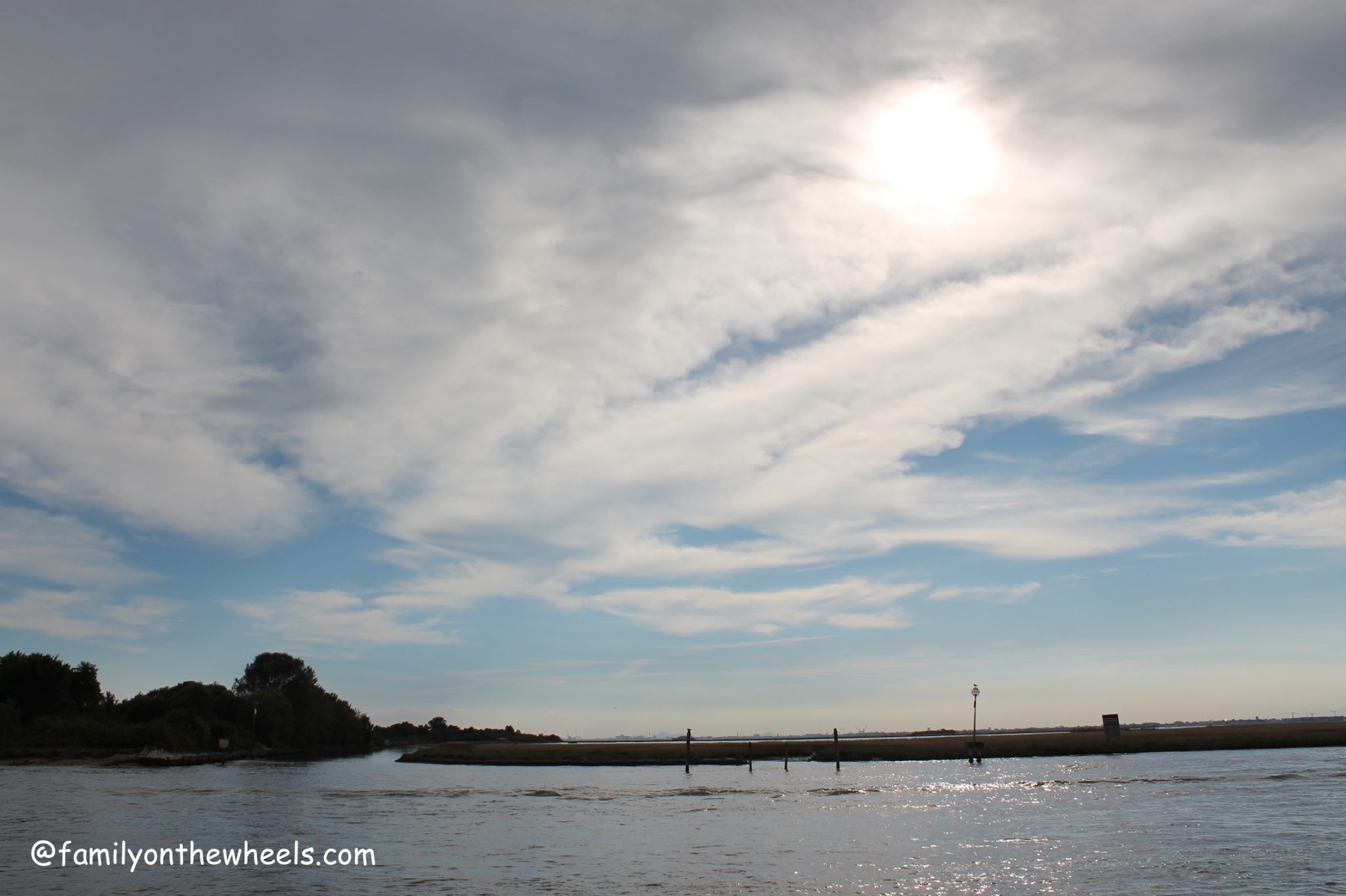 This place will fill your soul with ample happiness and memories to last for ever.
Time for FOTW Notes :
How to get there :  
Reach Burano first , explore it and the 5minutes from Burano with ACTV ferry, you can reach Torcello. It runs almost every 30minutes & the last one by close to 7:30-8pm.
Museum timings :
Tuesday to Saturday, from 10.30am to 12.30pm and then 2:00pm to 4:00pm.
Food :
Exploring, you'll come across a beautiful Ristorante Villa '600, wherein we took our stop to try out Venetian Cuisine. There are some 2-3 more restaurants at Torcello to help you explore the local food. And all teh more you'll find that world famours Cipriani restaurant waiting for you right in the centre.They do have some fresh sea food for sea food lovers on the plate:).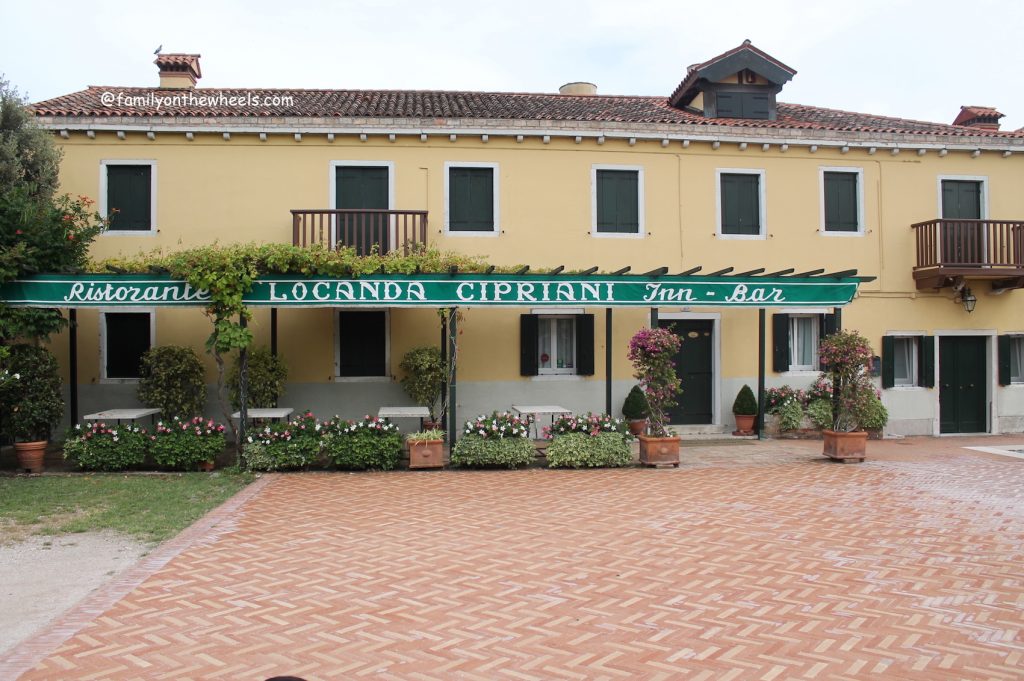 Time to see Torcello –
Usually it can be easily covered in 1 hour, but you might want to enjy sitting besides the canal or the sea, so we took close to 2hours for Torcello.
Museum and church nearly close by 5pm, so one can plan to trip it early.
Happy Island-ing !