Eravikulam National Park

 

(Rajamalai National Park), Munnar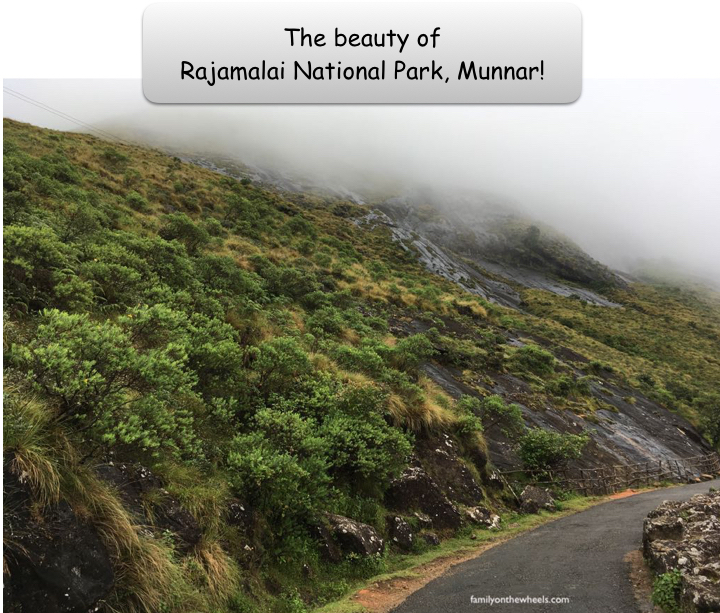 One of the most scenic places close to 15kms from Munnar is Eravikulam National Park, a region famous for its Nilgiri Tahr. Nilgiri Tahr is basically a goat like species, which is endangered as of now. And hence, it holds special importance as a National park to protect the endangered species. Having close to 750 Tahr's, their sighting is quite common here, if visited in the correct season. This park also entails other animals as Sambhar deer, Jungle cats, wild dogs, Porcupine, Red mongoose, langur's. During certain periods even Elephants can be sighted. This park is also famous for numerous butterfly species. Some are endangered too, as they say.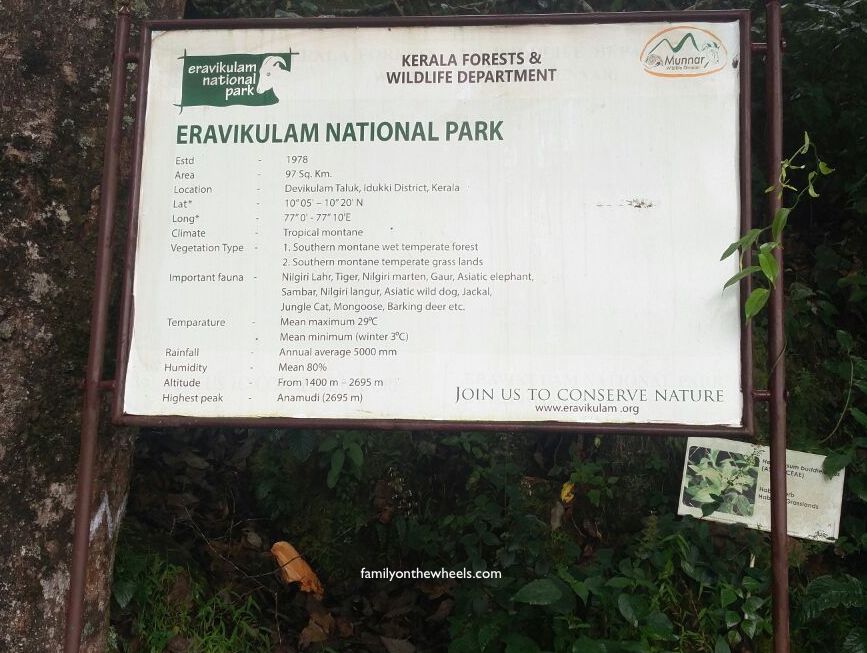 It is spread around 97Sq.kms, and the best part of this park is the spell binding natural beauty, the amazing slopes and the waterfalls. Witnessing the tea plantations and rolling hills with their tops covered in mist, is a treat to the eyes. The year 2018, can specially be lucky for travellers, since this is the year when flowering of Neelakurinji (flower which blooms once in every 12 years), will be there. It is said that this parks catches the eyesight of an astounding beauty when the slopes get covered in the blue carpet of this flower. Oh! I so much wish to come here this year as well.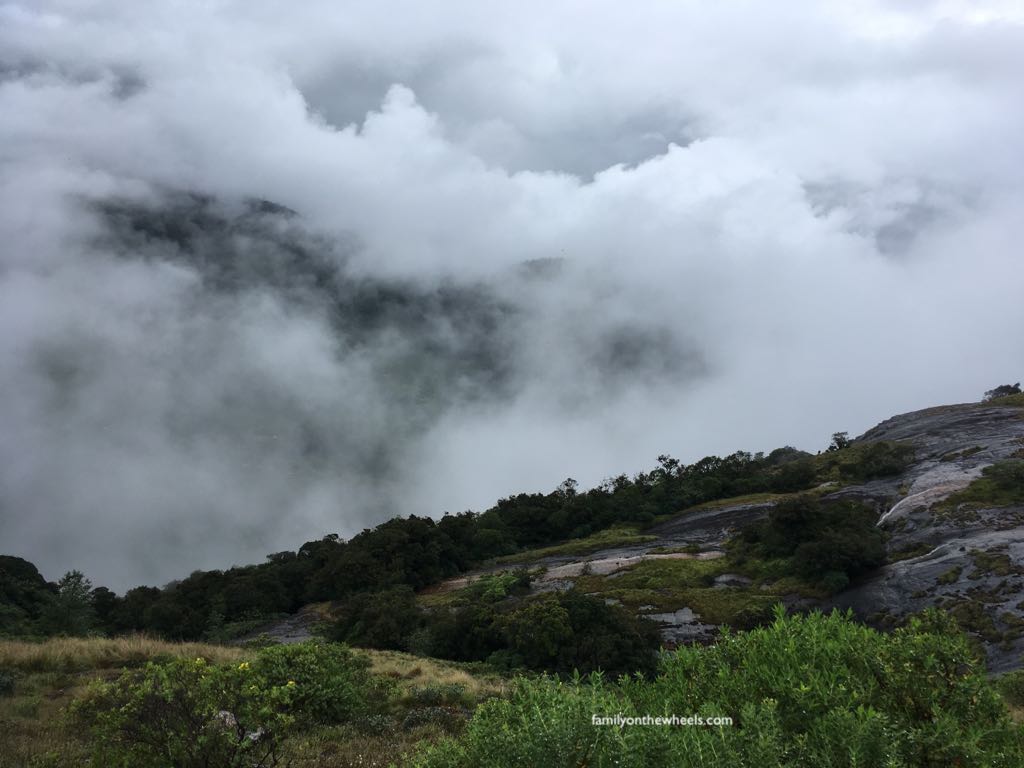 Nilgiri Tahr, add a spice to the beauty of this place. Do explore it to see abundance of mesmerizing nature, opt for small nature walks. During the months of November December, you could feel walking in the clouds, due to its high altitude.
Best time to visit Eravikulam National Park (Rajamalai National Park, Kerala, Munnar : 
Though, it is said that Sep – Oct (end of monsoon) and April – May (summers), is the best time to visit this park, as you can vouch for the Tahr spotting and the grassland is in full bloom perfect for the amazing nature walk trails.
But other seasons also have some immense benefits to their kitty.
Summers (March – May) are the best time to spot the varied animals of this park.
Monsoon (June – August), adds up to the beauty due to rich flora which blooms here. But during peak monsoons, the park remains closed, as it receives heavy rainfall.
The winters begin from late October till Feb, and you will be blessed with walking in the clouds, green lands all across, but incase it remains misty, spotting Nilgiri Tahr's becomes difficult.  We were in the last phase, wherein we witnessed amazing landscapes, beautiful blooms. As we hiked more, it was like walking amidst the clouds and it was a wonderful walk for us. 
Broadly, this park is divided into 3 main zones, which a traveller can look out for :
1. Rajamalai :
This is the tourism zone of the Eravikulam National Park and you can easily spot the endangered Tahr's in this zone. But mind that the months of winters can be quite challenging to get their glimpse and even this zone remains closed during the mating season of Feb – march for minimum obstruction to the amazing fauna's.
How to reach Rajamalai :
From Munnar, there is a straight drive for Eravikulam National Park's, Rajamalai zone. Stop there, take the tickets ( Indian Adults – INR 90, Children – INR 65 and Foreigners: INR 360). Private vehicles are also not allowed, either you can take a nature walk or chose the safari buses.
Timings : 7.30 am – 4.00 pm. 
From here take a small 2 minute walk upwards and after a strict checking you'll see Safari buses waiting to take you inside the park. No eatables, plastics are allowed to maintain the pristine beauty of this park. Buses will take you till their last stop inside the park, which takes around 30 minutes (approx.). From there, it is a small hike to reach the top and enjoy the beauty, feel the kurinji flowers, walk along the shola grasslands, spot adorable Tahr's and butterflies. This hike with natural enjoyment takes close to an hour.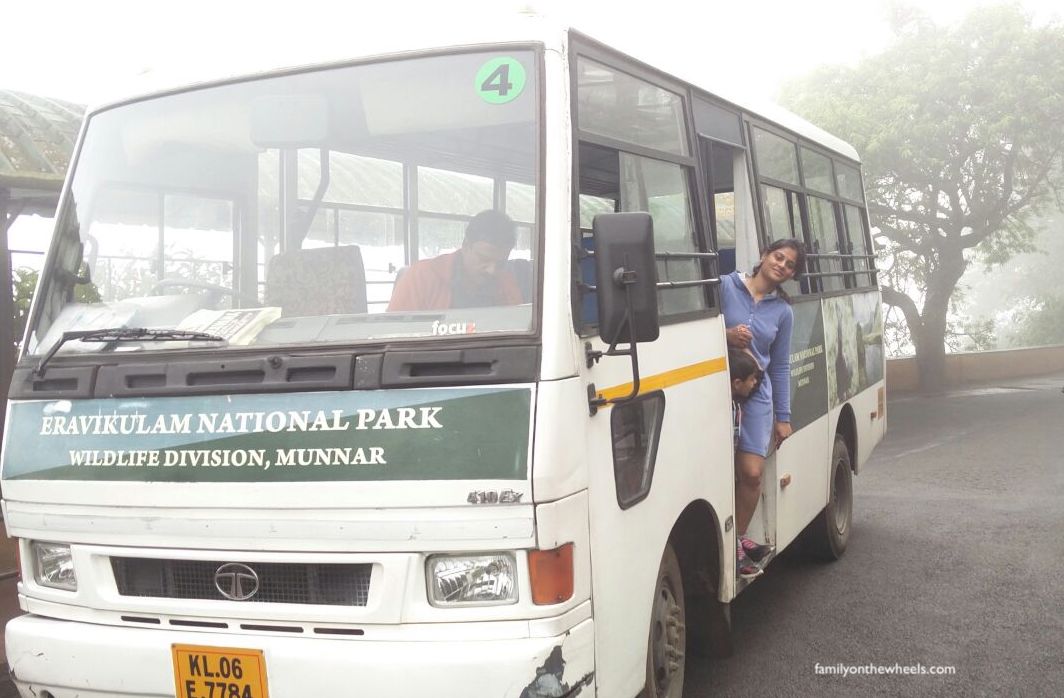 It will be closed after a certain point, as then starts the core zone, in which tourism activities are not allowed. One can come back down at the same drop off point, where buses will be seen waiting to drop you back at the exit of the park.
This zone has few bakery shops, basic facilities to help you have a enjoyable nature walk. Get lost in the beauty is the mantra of this place.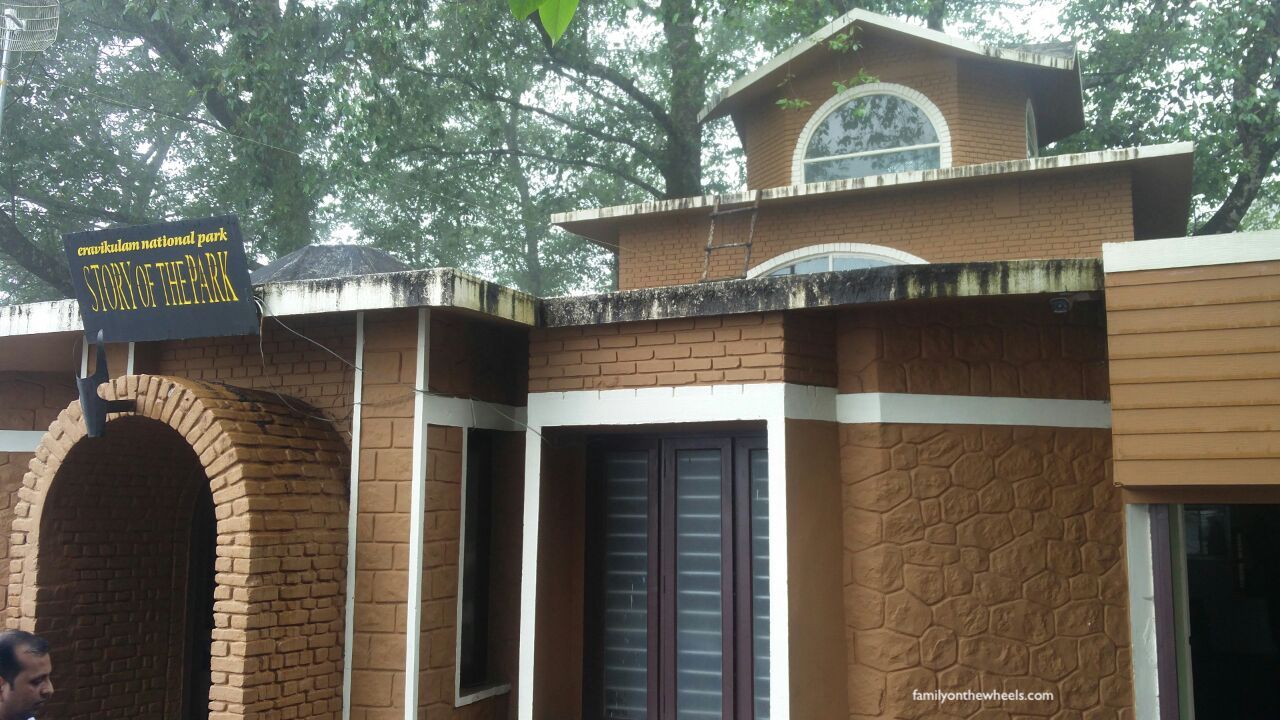 2. Anamudi Peak :
Well inside the Eravikulam National Park is the Anamudi Peak which is the highest peak of south India. It has a height of close to 2695m. Though one cannot go or trek at this peak, but its view can be thoroughly cherished from the Rajamalai zone itself.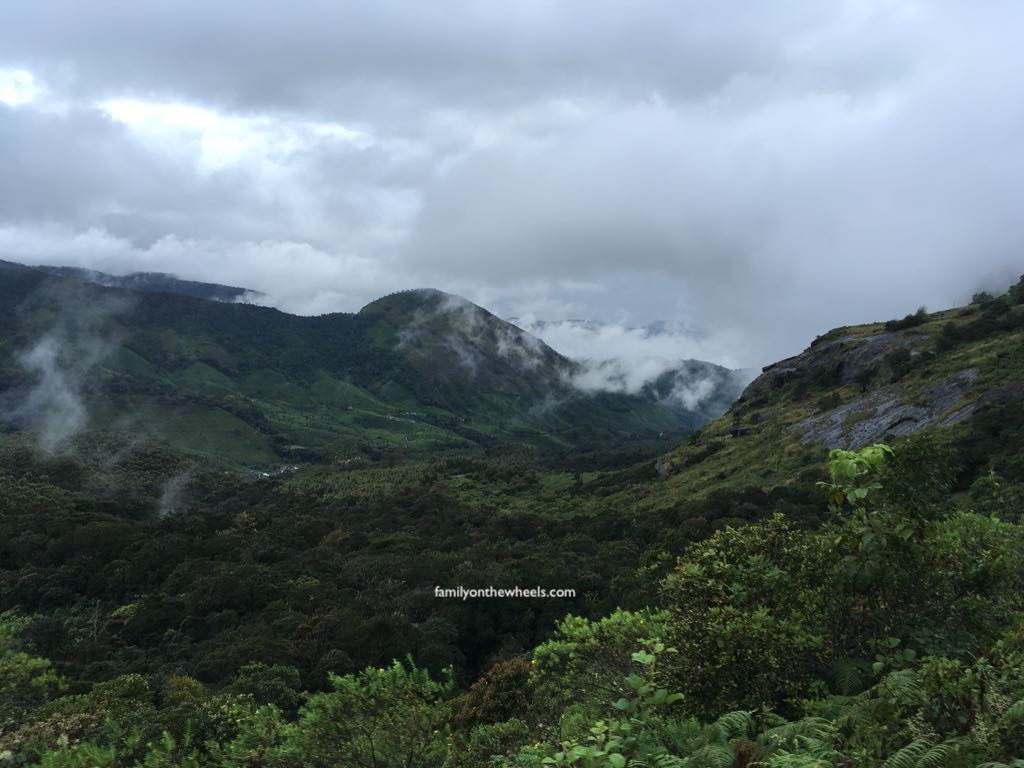 3. Lakkom Water Falls
While in the safari buses, you'll spot huge waterfall, which starts from the core zone of Eravikulam National Park and flows into the Pamba River of Kerala. This river finally meets the well known  Cauvery river of Tamil Nadu. Enjoy the beautiful views Lakkom waterfall gives to this park from the Rajamali zone itself.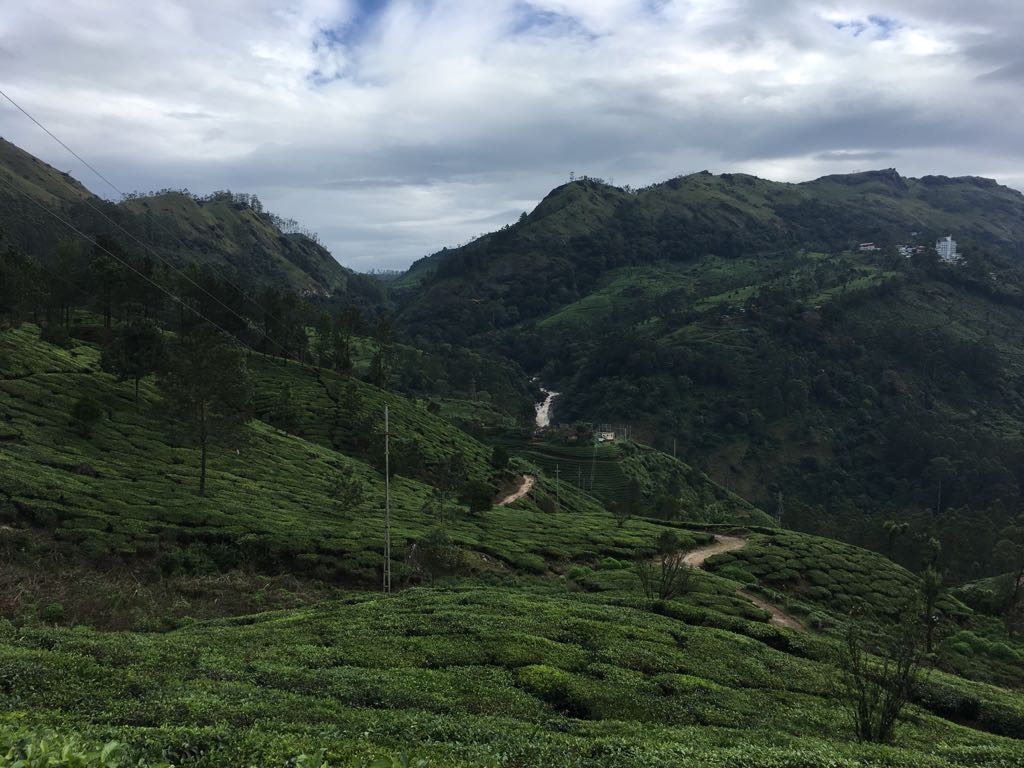 There is also one more option of Grassland trekking in the mornings and evenings. This trek looks beautiful, when the Kurinji  flower blooms and covers up the grasslands. A 3 hour trek (8 am and 3pm) can be a surprise for travellers this year, well after the monsoon.
FOTW verdict for Eravikulam National Park, Munnar, Kerala :
Since, we visited in the mid November, we were not able to spot Nilgiri Tahr's due to heavy mist, but we must say that the tranquility this place gave us was commendable. It was a heavy mist that day and the walk, along with the views of mountain ranges were scintillating. We were almost in the clouds and the grasslands on either sides were pretty, lush green. Blooming flowers and various small streams added to its beauty. We loved spotting various butterflies though.
All together, a lovely experience to have when in Munnar town!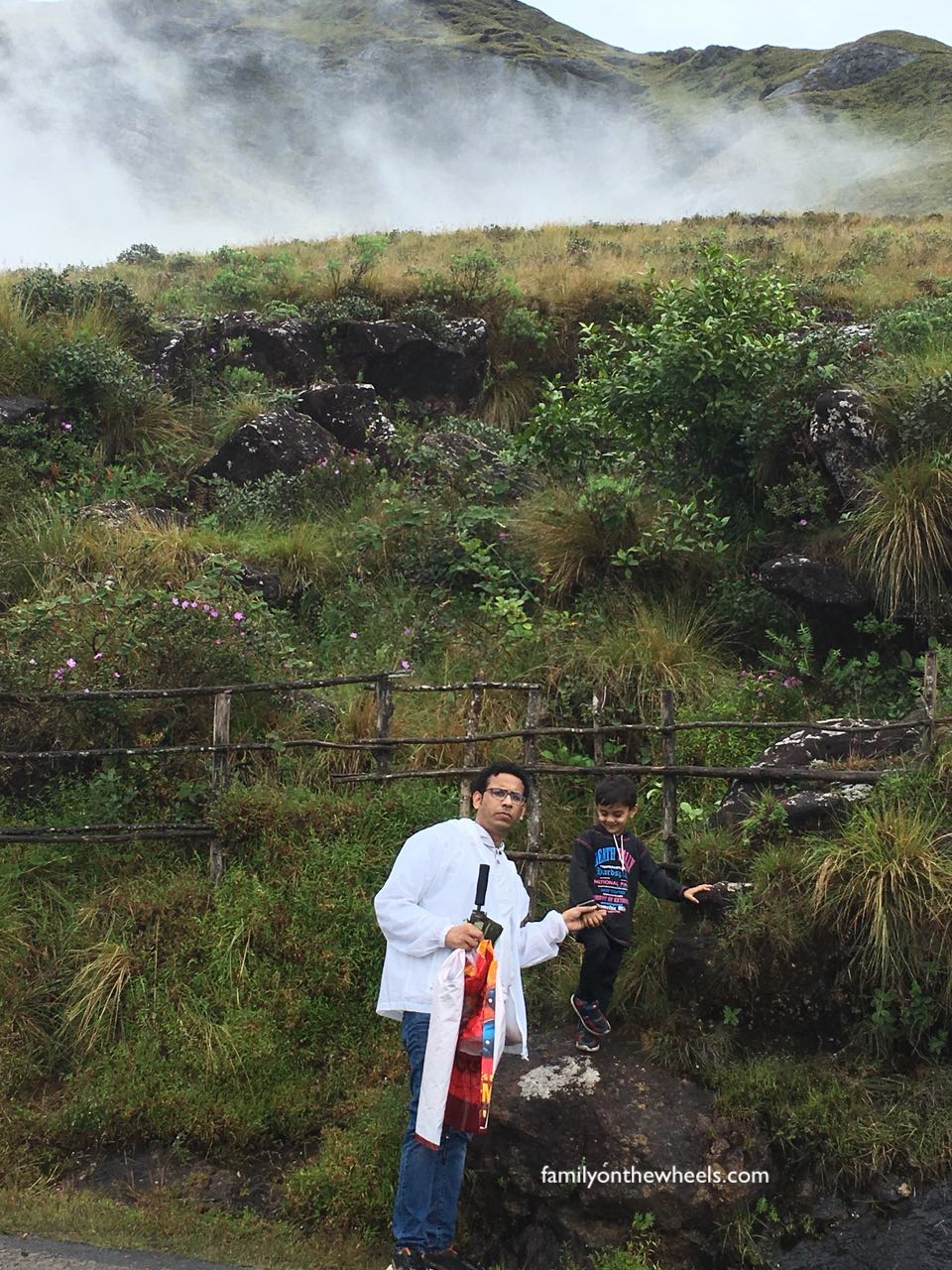 Till then,
Happy travelling,
Team FOTW!