With things looking a bit glum at the moment and the work from home environment tiring us out to the bone, a trip to the serene mountains, or a chilled escape to the refreshing beach or a trekking trip is definitely on our minds. And, out of all the different branches of fashion, vacation wear being the one we rarely think about (well, not until we start brewing a getaway plan, at least), it's officially time to get your shopping shoes on!
Just like different occasions and functions demand different types of attire, each unique holiday destination requires you to pack a different kind of wearable- especially footwear. Choosing the right kind of shoes that will go with most of your outfits and are suitable for the terrain and the type of weather is key to a more stress-free and more enjoyable tour. To help you make the right pick, we have put together a list of shoes along with a complete guide to select the perfect vacation Chappals:
● Beach Vacation
If you plan on enjoying your summers by the sea, sipping on mocktails or an iced tea, and relaxing, it is best to avoid anything close-toed, clunky, and heavy. Instead, the ideal choice for a beach vacation is a comfortable yet fashionable pair of casual chappals or strappy leather sandals. These versatile pieces are open and airy- letting your feet breathe and causing the sand to slide right off. And, they add a chic twist to the shorts and flowy-patterned-shirt beach ensembles.
● Treks
For the adventurous, adrenaline rush lovers out there who have a trek to the nearest summit planned- you might want to avoid the Chappals as thick-soled, sturdy, and flexible sports shoes or climbing boots are your best bet to a slip-free climb. Not only will these shoes make sure your feet get ample support and grip to complete the rigorous activity, but they will also provide
cushioning, leading to minimum soreness!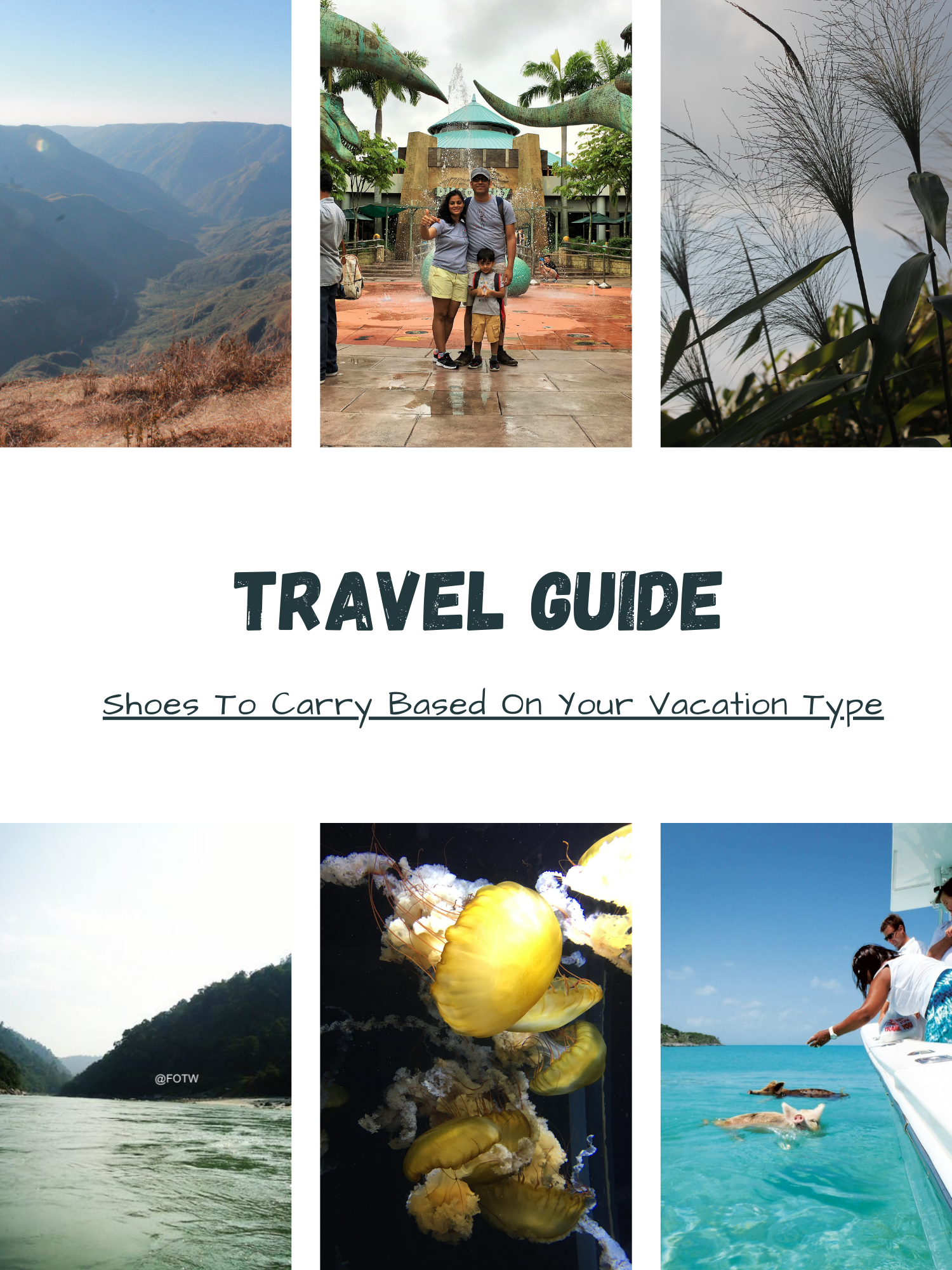 ● Resort Vacation
A peaceful yet fun and playful stay at a resort surrounded by lush greens with close friends or family is one of the most preferred ways of taking some time off the hustle. If this is something that's on your calendar, you should invest in a pair of easy-to-slip-on casual chappals or ethnic chappals in Kolhapur styles. Firstly, they are light and relaxing, making them the perfect fit for a walk
around the resort and by the pool. Second, you can pair them with loungewear, denim, khaki, or chinos, and they will always tie the look together spectacularly!
● City Vacation
Suppose you see yourself visiting and staying in your favorite city shortly. In that case, it's best to stock up on some comfortable casual Chappals and lightweight walking shoes in your favorite designs to go with your outfits. Made with the softest faux leathers and softer soles, these Chappals will keep your feet relaxed and sweat-free as you spend your day sightseeing. So, quickly note down these voguish yet practical men's vacation footwear options, upgrade your shoe rack and have a serene, restful, and worry-free vacay!