An Complete guide to explore a beautiful town in Himachal nested between mountains located at stone throw distance from Chandigarh Airport / Railway station .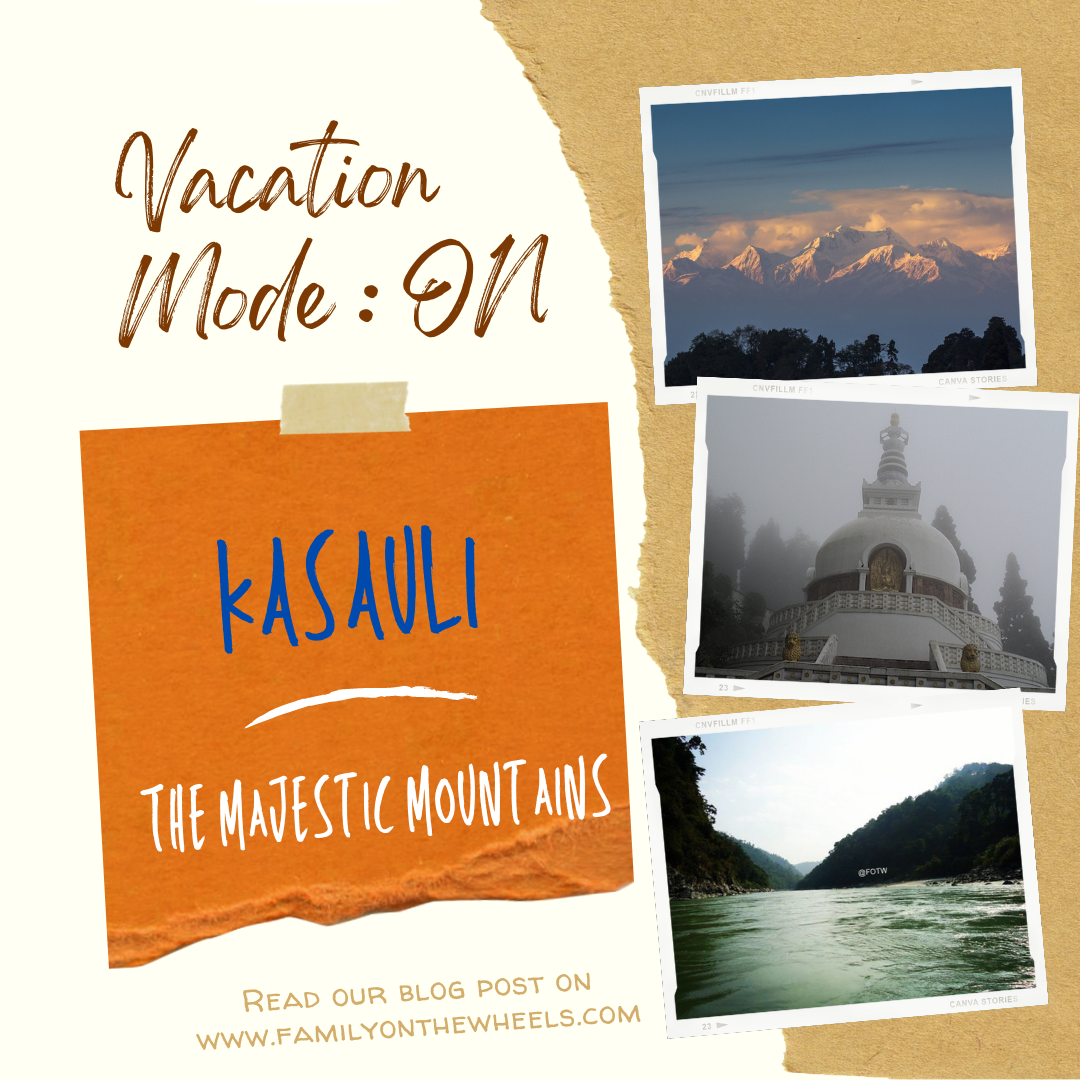 Christ Church: Located just at start of the Mall road is Almost 150 years church of British Era , Very well maintained & a must visit .
Manki Point : Located at the Highest Point of Kasauli Hills, this place is part of  Indian Air force Base. The peak offers an amazing Himalayan valley view along with a point of devotion. Parking may be an issue so better take taxi from the centre of town.
Gilbert Nature Trial: A Nature walk in reserved forest area going through steep turn & twist. Do collect few pinecones on the way down as perfect souvenir from the trip & they can be used for Christmas decoration too.
Mall road / Heritage market:
A Small mall road with Cobbled Stone walkways
Do try famous Bun Samsosa & Gulab jamun at Narendra Sweet House
Also try Barfi @Nature's Hut
Woolens & hosiery clothes are also available – good quality & reasonable price .
Sunset point : While there is always a debate where you can capture a more beautiful sunset , Beach or mountains . Either way , on a clear sky day the place do offer an amazingly splendid sunset making your heart skip few beats . There are few swings / rides to keep the juniors engage while you admire the magic .
Kasauli Club – Very old club , entry restricted to Army / club members but nevertheless good area for a peaceful & quiet walk .
Toy train: Board the train at Dharampur Railway Station up to barog leaves at 10 am & 1:30 pm , around 40 minutes of beautiful train ride passing through no. of tunnels . Get down at barog enjoy some chai pakoras at this picturesque train station of British time walk up to the highway through forest area – good trek. Stop at open air café pinewood ( himachal tourism resort @ barog ) for lunch or snacks – do try their channa Bhaturas
Dagshai Jail Museum – A jail of the British time converted into a museum in this very small hill town near Dharampur .