The Island of Mauritius for this Winter
Disclaimer : Due to Ongoing COVID-19 Panedamic , please check with airlines & local embassy on travel restrictions before planning any trip .
Here is a chance to celebrate Christmas & New Year in full sun, and I'm sure you would love sunbathing in Mauritius. Yes, be a Santa for your family and book a "summer fun-filled" exotic adventure holiday this December. Live grill, BBQ, drinks, beaches, water fun, and ample sun, isn't that all that we need to plan this Christmas or New year? As the night falls, the musical performances, dances, concerts beside the glistening moonlight beach, start swaying your lives.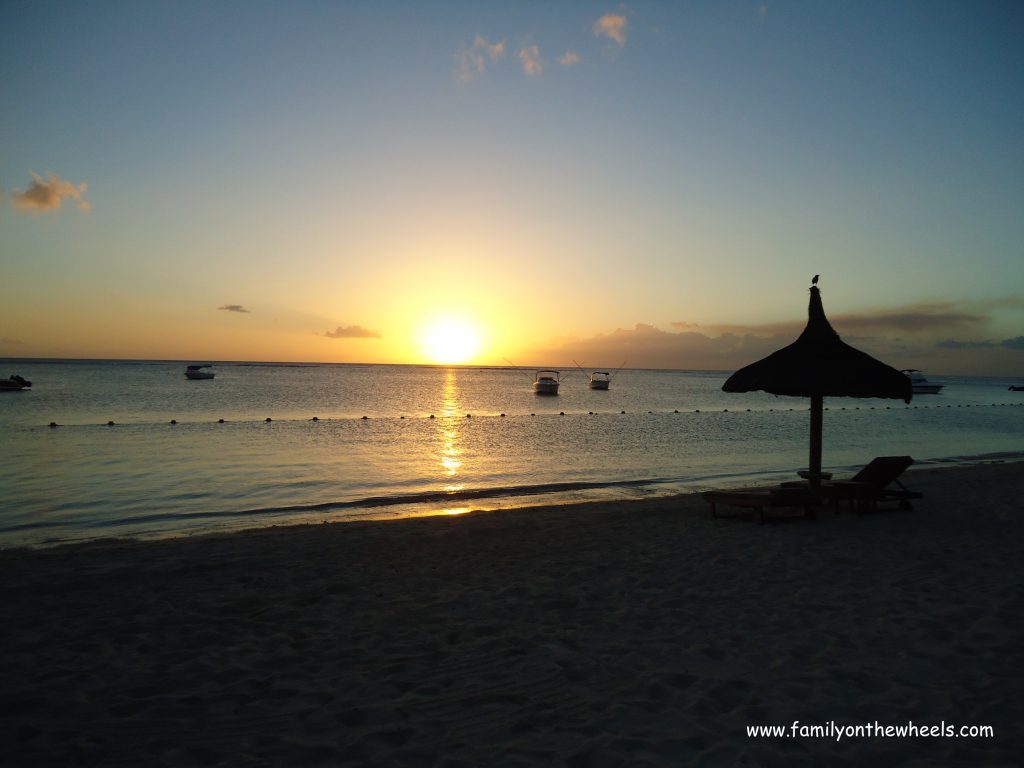 The climate of Mauritius in  December- February  :
This amazingly magnificent island has a mild climate throughout the year with slightly scattered rains in November – December. With an average temperature of around 25°C, these months pose perfectly to dive in the warm sea and set the life on an adventure of Scuba Diving, Deep sea fishing, Windsurfing, Dolphin & Whale Watching.
Sea world Adventures :
Do you wish to dive in and swim with the most loving mammal, the Dolphins? or head for the sperm whale taking the last breath before diving deep in to catch one of the shrimps? If not so, simple enough, glance at those beautiful parrotfishes, and applaud the breathtaking biodiversity of the lagoon, corals, orange golden fishes while snorkeling.
Get that travel junkie bug-bitten there, when you enter the world of the sea via Submarine. Believe me, entering the submarine to go 30meters below in the Ocean, witness scintillating ocean flora & fauna, old wreckages in itself is one of the biggest thrills of life. If not for submarine, you definitely need to work out the Underwater sub-scooter (solo/2 people)/Snorkelling, to admire the abundant sea life and the breathtaking corals. 
Pull-on those oxygen masks & flippers coz you gonna be ready for the Scuba Diving. One of the magical moments to keep you stunned by the natural beauty this place has is its exploration by scuba diving. Visit the best diving sites of Colorado and Roche Zozo (close to Blue Bay) and Rodrigues island for it.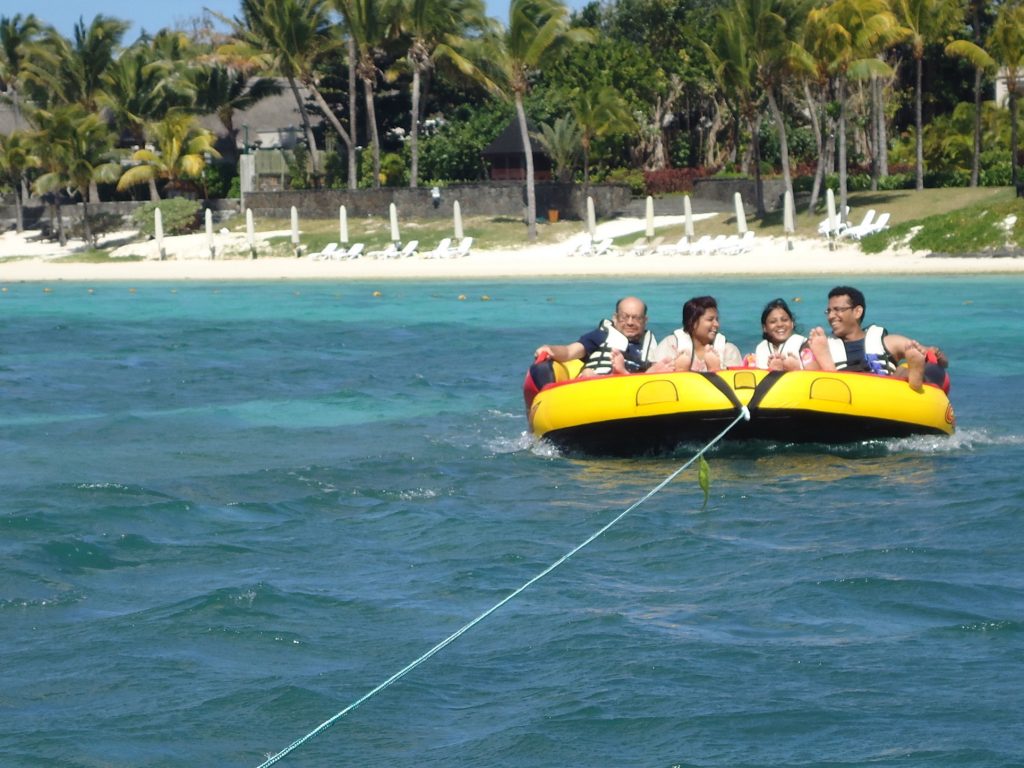 Or least, why not change your Date partner now?
It's the time to plan an outing – "Swimming with the Dolphins". These really lovely creatures are abundant in their natural behavior as these oceans are habitat to Grey Dolphins. Visit Tamarin Bay to see the bounces and swim along with them for the real adventure. If you wish more, go for Whale Watching. The Sperm whales can be seen on the West coast of Mauritius (considered as residents).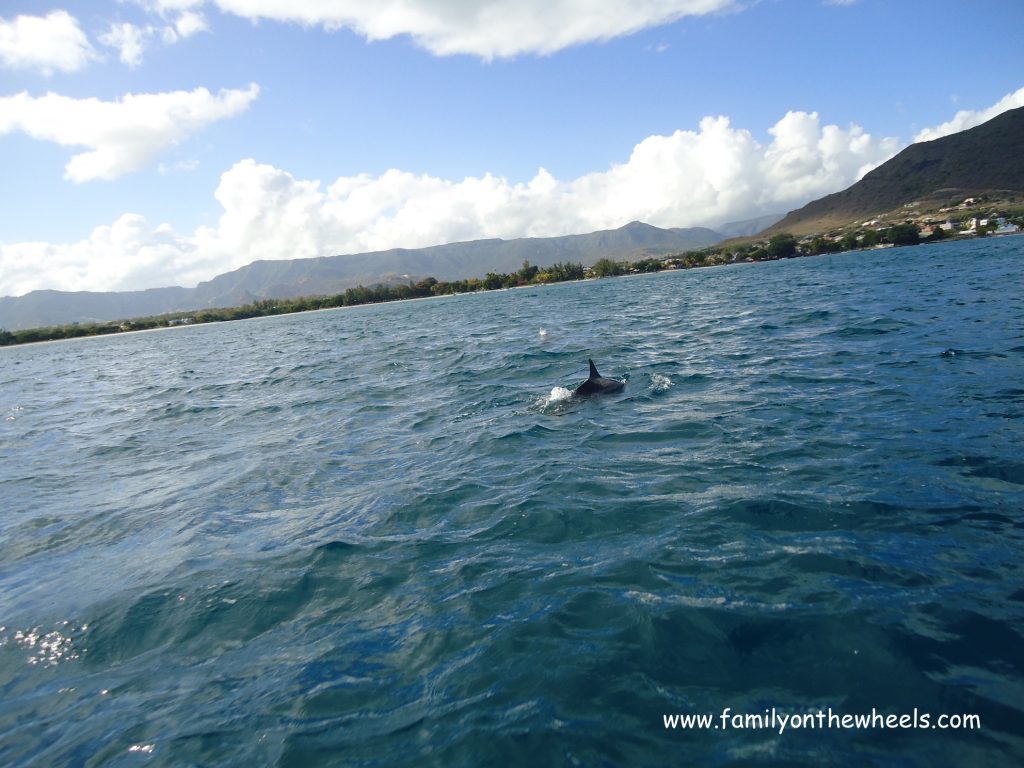 Other thrilling options :
If all these doesn't entice you, go for :
Cave Sea kayaking(Albion Caves) to feast your eyes on the most spectacular landscapes.
Parasailing – Flying like a free bird over the sea  at Ile Aux Cerfs is an exciting option along with Wind surfing (Le Morne surf Centre) and a visit to the Crystal rock. Crystal rock has amass to give a postcard perfect picture.
There is enough to admire on the land as well :
Wish to go super adventurous? Then, Walk with the lions at Casela Nature park. Try out Zip lining, Quad Biking as well for some thrill.
Ever known that one can spot 7 coloured sand deposited in layers. Yes,

Chamarel Coloured Earth

, is a place with sand of 7 different & clearly identifiable colors. It is due to natural sedimentation & salt depositions. Even if these sands are washed away by the rains, due to natural processes, these colorful strata's are re-created. Isn't this amazing mother earth!
Visit one of the most awesome Botanical garden –

Pamplemousses Botanical Garden

and you'll see your flora knowledge spiking way above. Sit beside the pond and give your thought a canvas to paint.

Black River Gorges National park

– Visit this place to capture beautiful landscapes, thick forests, waterfalls, hike some trails to get awesome treat to your eyes & camera lenses.

Tamarind Falls

– A stunning hike to praise the paradise of the surroundings, it is one of the

not to miss canyons

of Mauritius. It is a super fun hiking for the nature lovers.
Model Ship factory – Spare out some time to visit the ship factory. It actually enchants you to see gorgeous hand made ships by the skilled workforce. You can bring back some models from there, though some are really expensive.

Port Louis

– Why not discover the capital city by engaging yourself at any of the eateries opposite

"Le Caudan waterfront"

or view the beautiful city from the

"Citadel Fort"

? Or unwind yourself playing Polo or just relax and visit the amazing market it has. Get some souvenirs for the lovely people waiting back.

Volcano

– Did you know that Mauritius is an island of Volcanic origin? Yes, interesting enough, most of the volcanoes are dormant and covered with lush green flora. Visit

Trou aux Cerfs

, one of 80m deep volcanic crater and get a selfie clicked.

What Next?
And if you still have time, pamper yourself in the shining sun on the beaches relaxing and reading in the December sunny days. Spend the Christmas and New year this time very close to nature, way far from the extreme bustling chores, but between some scintillating beaches and sea.  Mauritius will pamper you as a tourist, love you as a local and bind your soul for sure. Give all of yours to this place and take back abundant memories for life.
#FOTW Recommendations :
Get unforgettable holidays in a budget-friendly manner by booking hotels and flights well ahead of time. These are peak seasons and booking at the last moment can prove very costly.

Renting a car is a must during this season. Visit the city at night to experience the warm & glistening spirit around X-Mas /New year.
Go local shopping, be apart of the local dances & music festivals.
The submarine can be costly, you can substitute it with Scooter or Scuba diving. FOTW opted for Submarine as well for a memorable experience.
Very small kids are not suitable for water sports, rather different ages are classified for different activities. But for most, small children are not allowed.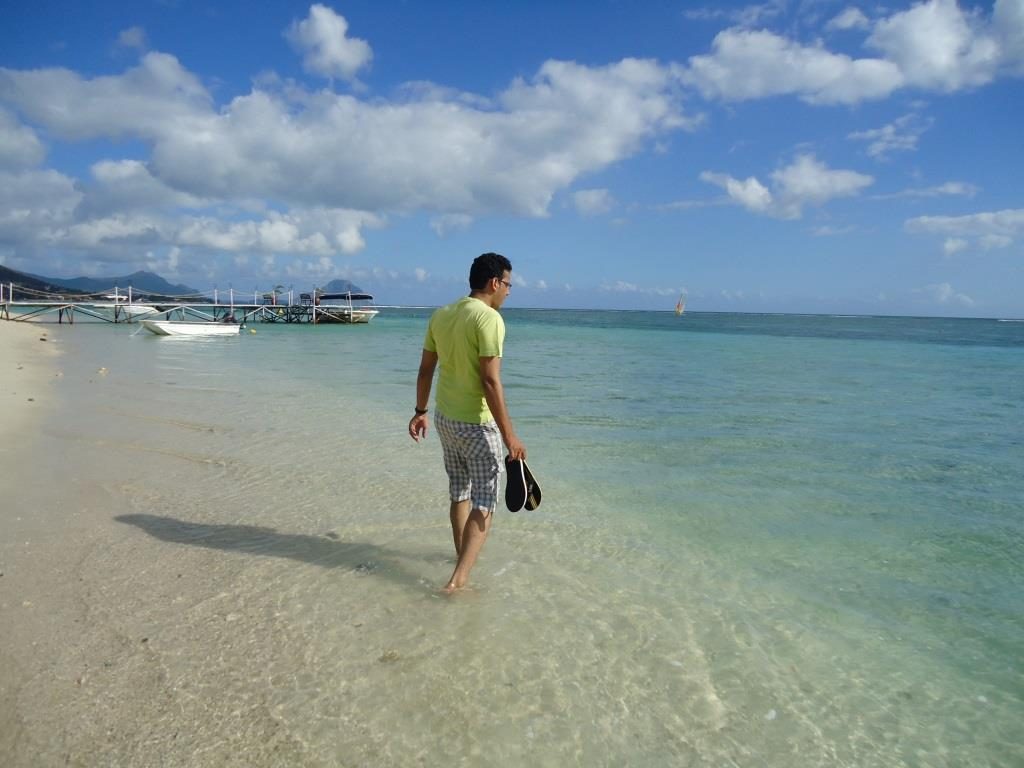 Any queries for fellow travelers? #FOTW would love to help you out.