FlashBack 2002! I wished something!
Remember those days when listening to audio podcast from Virtual Campus classes  was a headache. Not because of the quality of recording but due to amount of background noise, which converted the podcast into cacophony of cocktails. Yes, we could have found a calm, peaceful place to hear some soulful music. However, finding oneself in such a place seemed more so of a luxury white staying in hostel doing the graduation. People were ready to pull you up, some were ready to party and it was a ritual to crank the music up-to the highest decibel possible. May be some good noise cancellation headphone had saved our day. Wish BOSE was there!

Flashback 2005! I really wanted something!
Remember those early mornings jogs, the jogs you took for 1-2 hours just to take the glimpse of your first love. As the focus was to catch a sight, to pass the time while jogging, hearing music over headphones was the only saviour . However, jogging on those bumpy tracks was a crisis for those poor wired earphones. Cannot even count how many time, they slipped out of my ears and how many times, they entangled in my wrist-causing fall of phone. Indeed there were few sympathetic eyes, but most were gearing up for a sarcastic comment, often termed as "showoff" by putting the earphones, rather than putting it back in the pocket then. May be some wireless headphone with good connectivity was there to stop that embarrassment. I so much wished that BOSE was my pal then!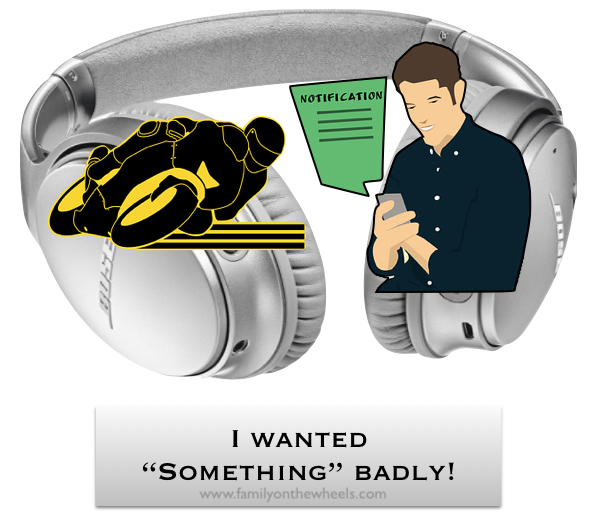 Flashback 2008! I missed something deeply !!
I still remember, that bike ride. We were going from Bhangarh to Jaipur on a bike and I was on the back seat. My duty was to be the navigator, as it was already 8 pm in night and we were still at the India's Most Haunted place. I was holding the prized possession of my friend, a latest Samsung phone then bought hardly 2-3 days back using the salary's hard earned money. As we started, I was seated behind him giving directions using MAP application. It was pitch black dark and road was super bumpy.
Suddenly while trying to locate the next direction on phone, it bumped and my heart skipped few beats. The phone slipped out of my strong hands and fell down. It crushed and got some deep scars. We stopped the bike but were not able to face each other. Tsunami of emotions flowed in our minds in less than an minute. In addition, after this it took us 4 hours for 120 km with almost 30 + stops to ask for directions. May be, if I was wearing high quality wireless connected headphones which have passed all the driving instructions right into my ear with the phone lying safely in the pocket, could have saved the day . I so much wanted BOSE to be there!
FlashBack 2010! I wanted that first love!!
I still remember my marriage. Unfortunately, from the day the festivities started and till the time it ended I had to recall it after watching the marriage video DVD multiple times. Indian marriages are large, glamorous and are of the scale of National Events. Although everyone tries to help and contribute in the arrangements, still groom has loads of unfinished tasks left on his hand. Right from making stay arrangement for his friends to communicate bachelor party plan to last minute bookings for honeymoon, the list is endless. The celebrations were running in an autopilot mode and the relatives were enjoying every bit of it.
But my hand – eye coordination were amazing, as they were most of the time entangled over phone, either typing or calling or sending certain instructions endlessly. May be some phone which was connected with headphones that could take my instructions and share the response could have made marriage more enjoyable for me. Wish, if someone had come up with the idea of BOSE, to be my first Love then!
So during all the moments, when my heart wanted to sing and dance on tunes of " I like to move it , Move it", , whereas I was trapped on phone's keypad and hands adjusting earphone to hear clearly, I felt like  " Mai aisa kyu hu ? Mai aisa kyu hu?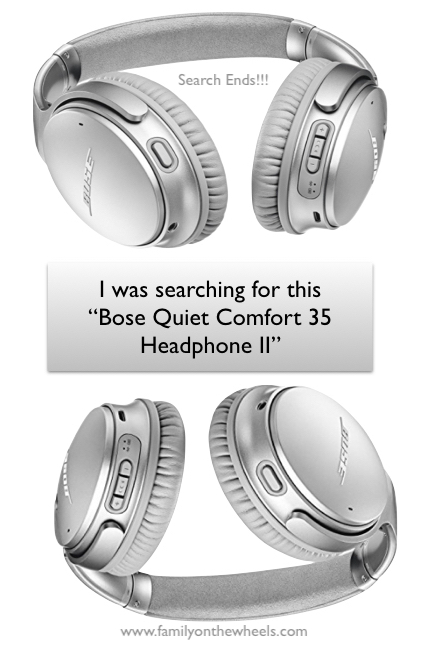 Now after having an look on features and experiencing the new Bose Quiet Comfort 35 Headphone II,  I just wished that all this technology was there then, when I was so much in need. Wish it had saved my moments of embarrassment & my golden time . Thankfully , I need not say the same thing in future because future is here. Bose Quiet comfort 35 Headphones II are here and they are a beautiful reality and indeed a prized possession to own.
So the search ends, the quest for the desired thing ends!!!