FOTW is a family travelogue, sharing the journey of our lives and our passions, with a large emphasis on travel, food, photography, travelling tips and suggestions to peers!

It is probably one of the best Indian travel blog with the core theme answering the question as "Is travelling with infant / Kid enjoyable or even worth giving a thought"?We click, shoot and prepare creative content across digital space, in the form of a story which readers love to read and respond.  We connect with our lovely readers across social media channels and our readership is steadily growing since launch.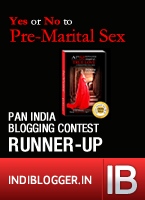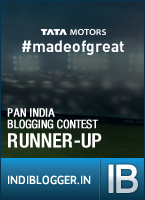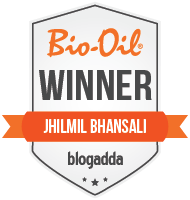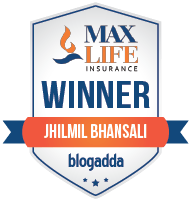 We review variety of products/services on this website and also share sponsored reviews and all other PR stuff which is promoted across social channel along with the website.
If you are a Brand /PR agency looking for any of the following:
Creative Collaborations

Blogger outreach program

Social Media Campaigns

Video Blogging/Campaign Films

Brand Ambassadorship 

Product Promotion /review

Editorial / Event Coverage

Press/FAM trips & Family Stays

Sponsored Post (Strictly Relevant to theme of this website)

Start-Up meet / Mentor-ship

Anything NEW NEW NEW!
Let's connect and share the positivism across the world through any means possible because ab ye "Zindagi na milegi doobara"
Why should you collaborate with FOTW??
The Authors of this website are seasoned professional with extensive corporate experience in field of Marketing & Corporate Communication. Our Influence goes way beyond normal readership of this website; do check our Linkedin profile for glimpse of our backgrounds. We also have extensive Blogging experience and are co-authors of :
Parenting for you:

 Website involving personal experience of Motherhood and tips/tricks for dealing with parenting issues. It also deals with Womanhood & personal stories.

Enthralling Ventures:

 A travel blog running since 2014 and already attracted 2 lakh+ website hits. It has more than 5000 fan following organic base across the social media (Email followers + Insta + FB + Twitter)

My Side My view:

Blog Related to Promotion of Renewable Energy and social issues in general domain.
To know more about us and the minds behind this website, Visit About US page !
Few brands which these blogs have worked in recent past directly or via PR agencies:
ExtraMarks

Pampers

Cleartrip

Thomas Cook

Honda Cars

Mycity4kids

Askme.com & Many more..
We love creative, unique collaborations with brands and we love working with brands who can really connect with us and our followers. Feel free to inbox us at : [email protected] and we can take it further.
More questions in MIND? Then head over to CONTACT US section right here!