I'm pretty much sure that your eyes have always been hovering over those Twin towers of Malaysia, rather I would say twin towers of KL. I was so excited to have a glance at them along with lip-smacking street food when we decided to stop at KL to explore it. Malaysia is rich in its culture, has ample deliciousness for foodies, is addictive for shoppers, and is a treat to nature lovers. KL has ample things to offer to a traveler. Team FOTW had close to 26 hours and we must say, it was a memorable experience exploring KL in 2018
So here is how we explored KL in those few hours yet taking the best of this city's memories.
Kuala Lumpur in 24 hours : 
1. Batu Caves :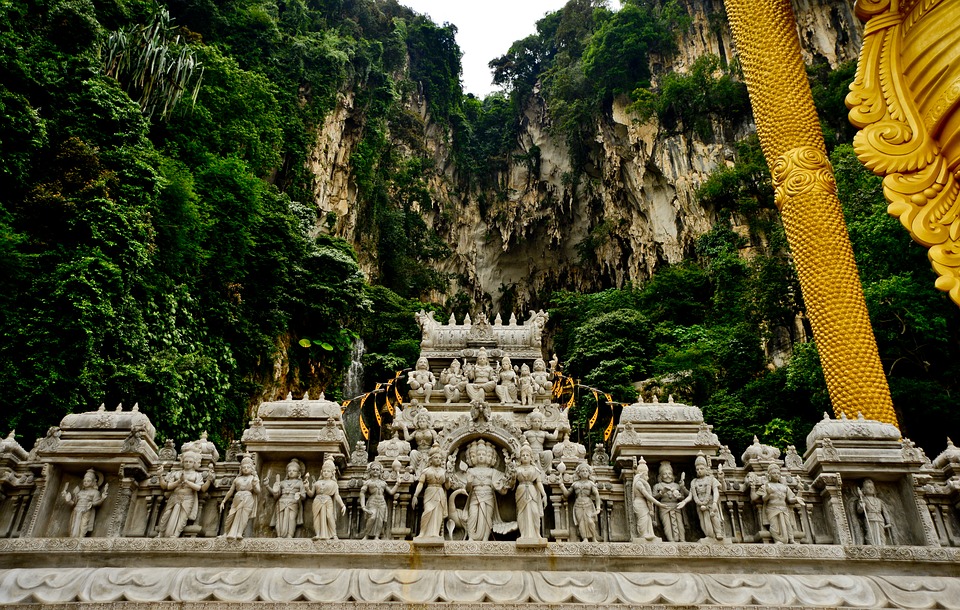 As we exclaimed, Whoa! A massive limestone hill, which is stated to be around 400 years old, comprises 3 really big caves. Batu caves are approx. 12kms from the city center. We made the best of our mornings by taking the train ride to Batu Caves, which took around 30minutes and the religiousness poured in the early morning. Religious idols are there inside and around these caves. Just in front of the hill, there is a big statue of Hindu God, Lord Murugan. Climb close to 272 steps to enter the world of caves with some old Hindu shrines. Just at the foot of Batu Hill, there is an Art Gallery Cave and Museum Cave housing many paintings and statues.
Batu caves attract lots of tourists during its annual festival of "Thaipusam", during the month of January and call for millions of pilgrims to be a part of this colorful yet religious festival.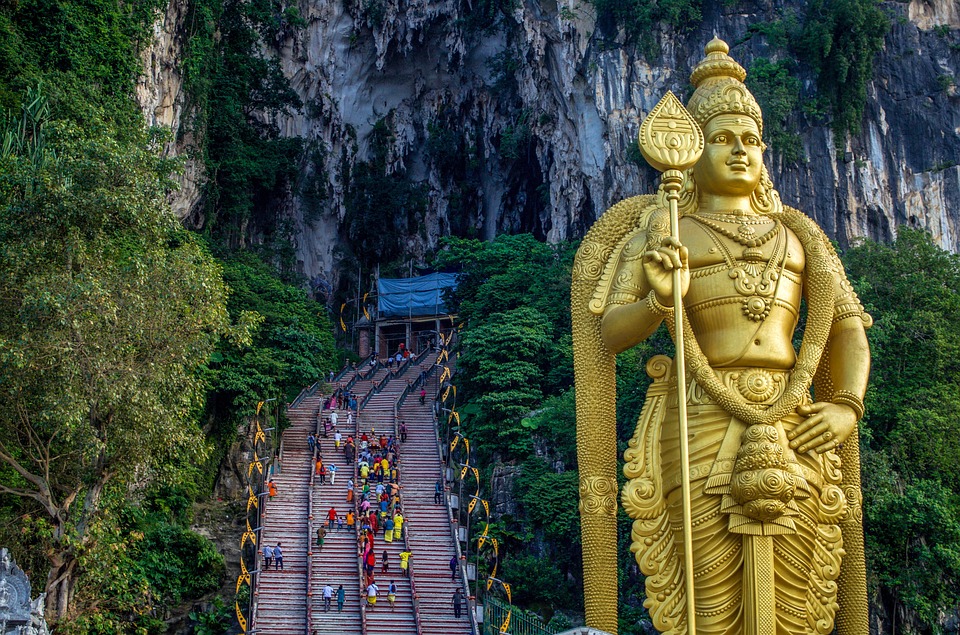 #FOTW Tip :
Try to reach as early as possible, to avoid the crowd. Batu caves open by 6 am in the morning.
You can reach here via bus or even taxi.
You have ample options for breakfast around Batu Caves, we opted for Restoran Rani, which had good Vegetarian South Indian options to relish in the morning.
2. Petronas Twin Towers :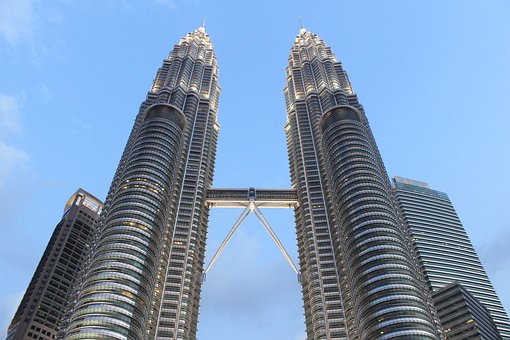 That's the introduction to the world's tallest twin towers, 88-story buildings. Both the towers are joined by a double-decker bridge at around midway. It is located in the city center and has many corporate offices housed inside. An evening stroll in the adjoining KLCC park, which has walking paths, fountains, pool for kids, is a relaxing option. It also has an Art gallery and convention center which can be visited before hitting KLCC park for unwinding.
3. Menara Tower :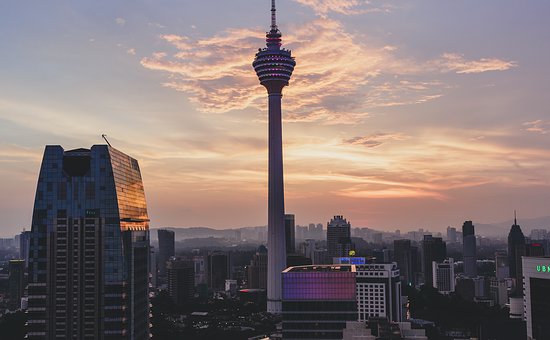 Wherever you stand in the city, you can see a spindle-like tower which is Menara KL tower. With 421 mts in height, it offers a panoramic view of the magnificent city. Though we couldn't see the view at night, it is said that the sparkling city shines at its best in the night and this is the time to witness the glory. The Islamic architectures, floral patterns, will make you fall in love with this tower for sure. Why not plan a hi-tea at the revolving restaurant after having some visit to its amphitheatre, amazing pools and a grandeur feeler.
FOTW tip : Don't miss it out!
Something for Foodies in Kuala Lumpur, Malaysia :
Jalan Alor is one of the most famous streets for amazing food. Located just behind Jalan Bukit Bintang, the street food here is lip-smacking and cheap as well. The aura, the feel, the fragrance of food makes you drool over this place for sure.
Kuala Lumpur for Shoppers :
KL is the hub for fashion and so the shoppers can really get crazy over here. Try out malls and streets as :
*Fashion Avenue sector
*Pavilion KL
*ISETAN Kuala Lumpur: For some Japanese brands
And in the end, you're sure to realize that 24 hours were too little for this glistening city. That's what happened to us. But we'll be soon to explore more of Malaysia, its history, culture, islands and lots and lots of food! And as we bid goodbye to the shimmering Malaysia!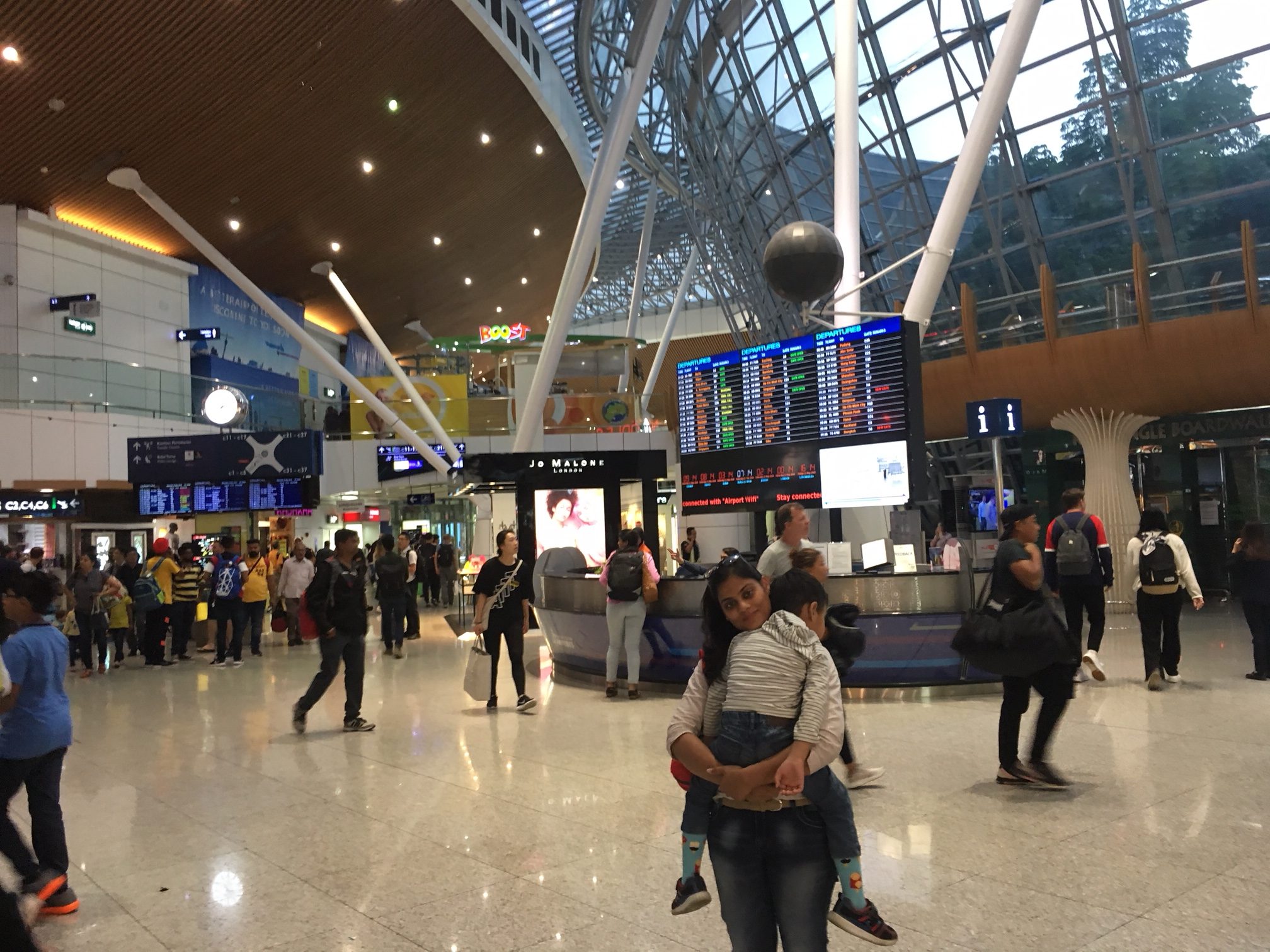 Till then Happy Travelling!
Team FOTW!
We are taking my Blog to the Next Level with BlogChatter's #MyFriendAlexa .