Guide to opt the best Travel Bag for Travellers!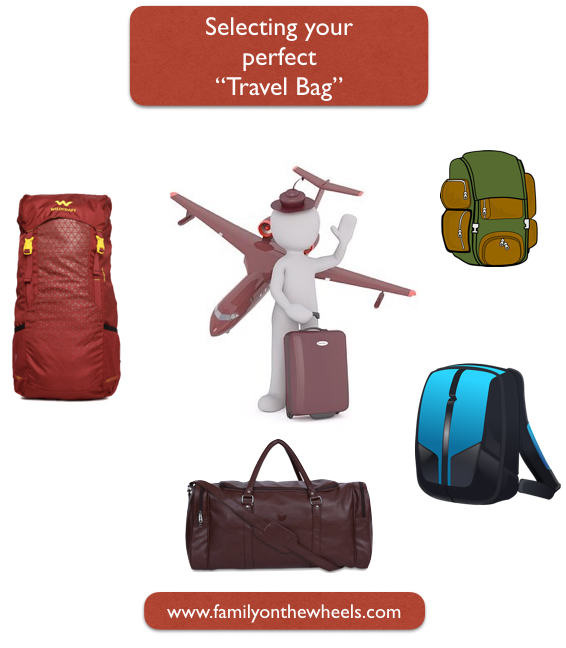 A traveller and a perfect travel bag are inseparable. The trust to accomplish miles, some on treacherous terrains and some on smooth roads starts and ends with the package that we carry. For us, the family who is always on the wheels, clutching onto the type of Travel bags, are the most important part of planning before a vacation or a picnic.
If you have decided to go with light weight bag, and are cramming up to put that last pair of tee for your kid, you indeed need a smart bag. A really smart travel bag which can help you organise the things and get you to the summit of an awesome travel.
So in order to finalise a perfect bag, you need to specify few things wrt to your Travel, as in :
1. Type of location and Terrain :
Are you going for camping or hiking or planning for a beach holidays? For hiking with a family, you certainly need a lightweight bag with multiple compartments to organize your luggage. Incase you are going for beach holidays, a different trolley bag would work.
2. Transportation :
What all modes you would be engaging with? Just airplanes or you would be opting for public buses, trains? Incase you will be switching between different modes then for sure you need a light weight or wheeled backpack which can be placed in train or bus compartments easily.
3. Family/Solo Travel :
That plays a very big difference. Incase you are opting for a solo trip, then one single Backpack/Rucksack can do wonders and help in easy travel. Incase you have a family, more so kids, then the travel bags will vary drastically. For the ease, you need to tap on multiple bags some small and some spacious for easy family travel.
4. Duration of Trip and Facilities :
The luggage and backpack, both will vary between opting for a week break at Indonesia or a trek at Kareri Lake. For a trek with little facilities, you will want to carry the items of utmost requirement and yet keep it light. While for a week at Indonesia, you can be comfortable with lots of clothing and so the travel bag can be altogether different.
Basis these factors, we need to tap on our perfect companion. Now comes the question which type of Bag?
The choices are multiple when you go for Online shopping of Travel bags.
Sharing with you some of the best Travel Bags, which we have experienced :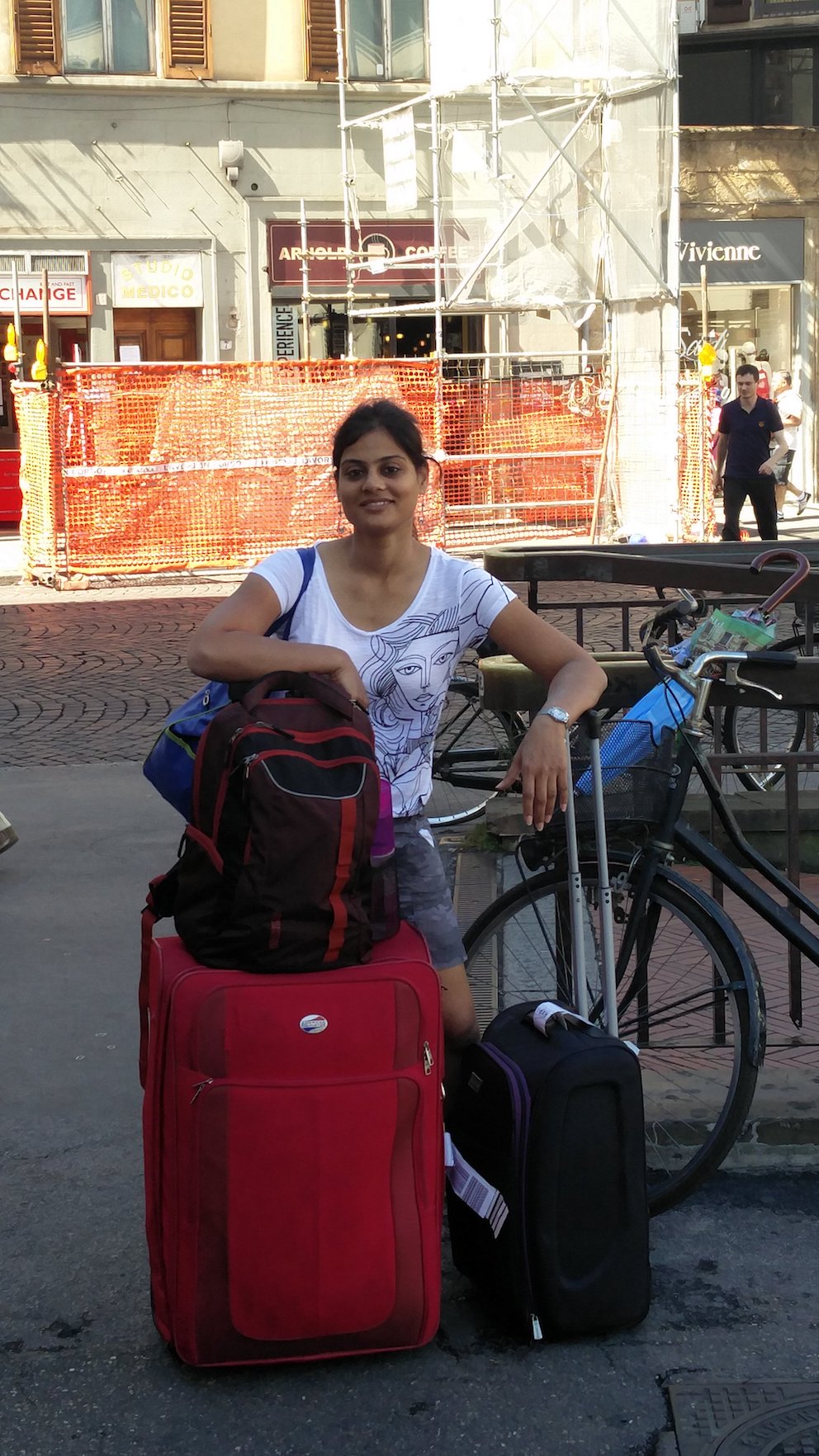 1. Duffel Bags :
Travel light with Duffel Bags. If you are planning for a solo 1-2 day visit to your home or on country side or to attend a marriage, a duffel bag can be super convenient. It is easy to hang on and can fit into most of the small compartments of Flight/Train. For extensive travel, go for duffel bag that has wheels, retractable handles, stiff straps. Modern day duffel bags have these features and can be distinguished easily from our basic Gym or a business bag. They can be great for a business trip as well.
2. Backpacks / Rucksacks :
I love carrying my backpack, when we plan some outdoor activity or camping, they serve the best purpose. Backpacks comes in variety of sizes, from carrying kids dresses and fancy kits to complete one day luggage for outing. They can serve both the purpose, basis the size you opt for.  Small backpacks are cool options for carrying laptop as well. Just ensure that you get one with good quality padded straps, as they will really help you supporting your adventure when you carry it on your back.
Rucksacks have been our perfect companion whenever we have planned to hit mountains or trekking for more than 5-6 days. Their sturdiness, absorbent fabrics, strong comfy straps and beautiful colours have always made me own one during our long trips.
3. Trolley Bags :
These are equally perfect for long /short duration travel specially for luxury trips and long expeditions, where in you can drag the trolley bag with a great comfort. It helps you to pack almost everything you would need for your trip. They usually have ample space inside and the wheels make things really hassle free. Decide upon whether you need a soft fabric trolley or a hard one. While the soft ones are easier to carry and are usually better shock absorbent while hard ones protect fragile items well.
So why not get set go with your Online Shopping to get some of those robust, fuss free and comfy bags for your next travel.
 What sort of bags do you prefer while travelling?
Happy Travelling!