Camping at home 
Bonding over the family time and more so in the nature is the best of both the worlds. It not just helps in that perfect bonding but also entails a complete adventure and enjoyment for the family. Camping is one such outdoor fun that kids really enjoy and they have ample opportunity to learn as well. While we might not have ample campsites nearby, but the backyard or garden can act as a perfect campsite.   
Forget the hassle of travelling, packing, and planning the camping trip miles away from your house. Camping in your backyard will be amusing. And more so Garden Camping is a wonderful alternate for our first time little campers. To making overnight camping a real fun and keep boredom at a bay, you'll have to really plan well.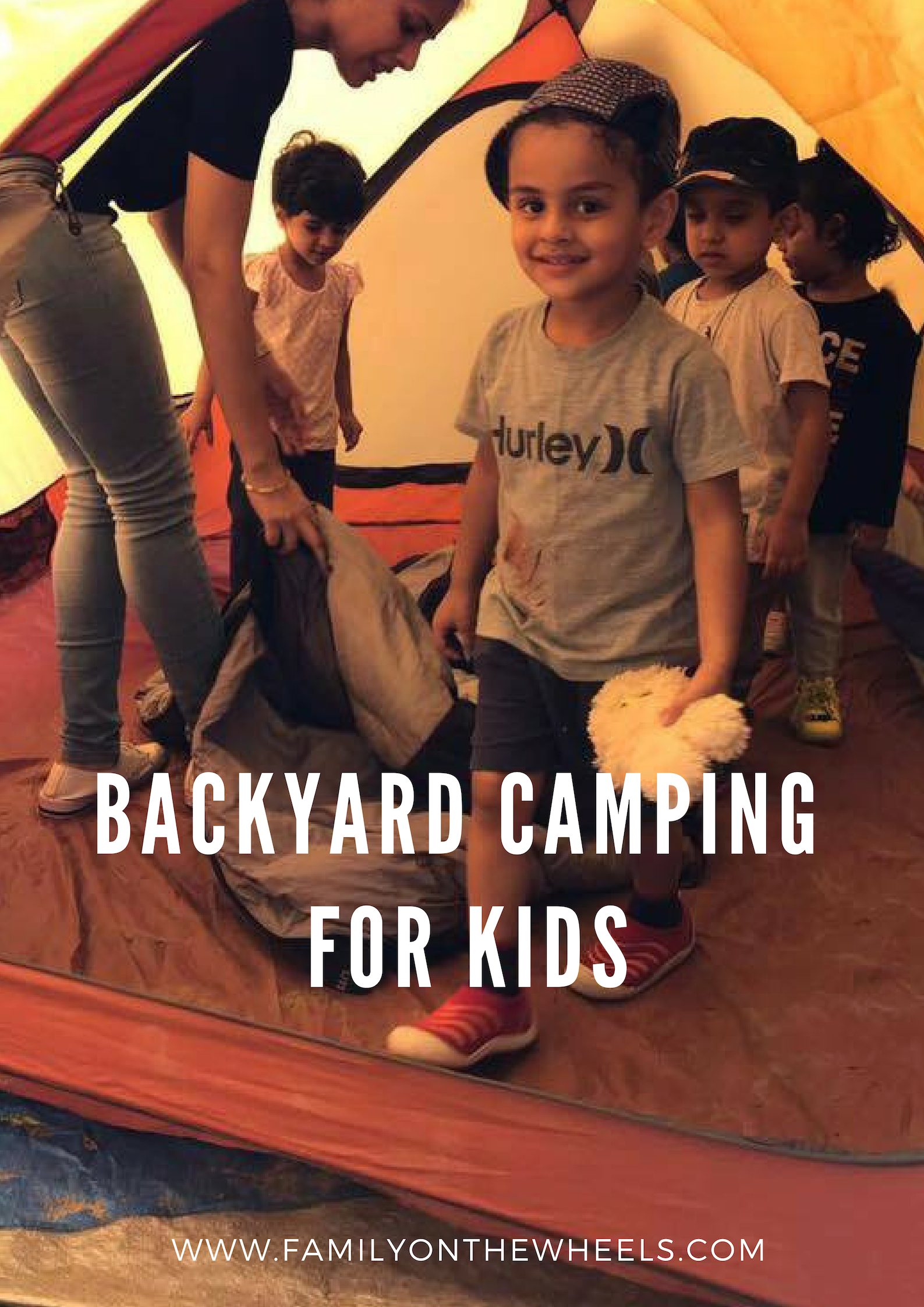 How to do Garden Camping ?
1. Play Tent :
If you have an Inflatable tent, nothing like that. If not, you can always make a temporary tent out of big bedsheets. Since you'll all be sleeping in the tent for the night, bring along sleeping bags, extra clothing, comfortable nightwear, camera, books, drinks, good food, games, binoculars and magnifying glass.
2. Fire pits to cook :
The real camping fun involves some lip smacking grilled food. You can set up a fire pit or even use terracotta pot as a temporary fire pit for a real camping feel. Plan family favourite Barbeque items.
3. Play :
Since you have a whole day for the camping fun, ensure that you are well stuffed with games. Card and Board games, drawing sheets, Lego set, Play dough are some great options. Stuff them in your backpack.
4. Explore the nature :
Take your magnifying glasses / binoculars and set out for the exploration. Look for various birds, bugs, insects, plants and trees in the garden. Keep related books handy to narrate stories to these little explorers. Figure out different types of leaves and you can even plan some art activities around it as leaf painting, Paint what you saw.
5. Outdoor games :
Football, Badminton are good choices. You can also play games as Treasure hunt, Scavenger Hunt, Hopscotch , Hide and seek. Pretend Play is wonderful when you're camping. Invite over kids friends and play few obstacle games and go for races.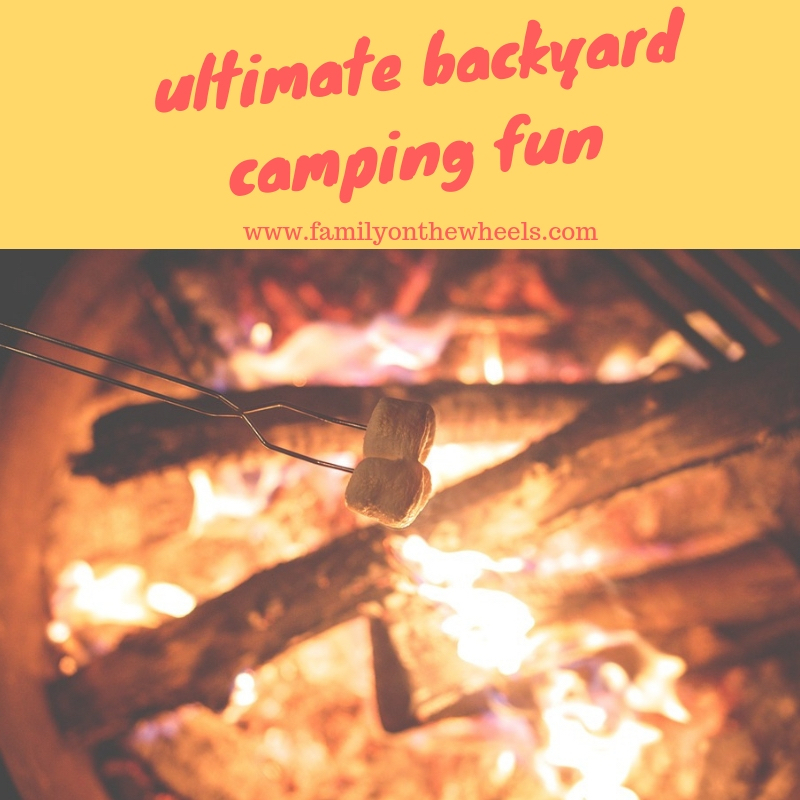 6. Story telling :
Stories are always pleasing. Pull out some interesting stories, campfire tales, be it funny, scary or imaginary.  Everyone should narrate a story, kids too. Believe me, kids are wonderful in their imaginations. You can always vote for the "Best story" to keep kids excited.  Narrating spooky stories as the night falls can be one of the camping essential, but only if kids are of appropriate age and not scared.
7. Shadow Play :
As the night falls, keep your flashlight ready. Make use of figures as puppets, soft animals or use your fingers and hands generously to create similar figures. Kids love shadow play and it can be perfect for the camping night.
8. Stargazing :
Do you have memories of counting the stars, identifying the constellations? Well, I have so many such memories. Backyard camping should involve these night activities with kids. You can even identify planets as Mars and Venus (which are visible quite easily). Engage in a knowledge session as kids get engrossed in watching the galaxy.
9. Sleep Bags :
Forget the bed, you need to spend atleast one night outside. Sleeping bags will give you the real adventure of camping. If there are mosquitoes, keep applying repellants.
10. Campfire :
With adequate safety measures, you can lit the campfire in your garden, sing songs, and dance around in the starry night. If not the real campfire, you can also create a pretend campfire out of orange, yellow, Pink papers and put your flashlight for that fire shine.
These 10 tips should help you with a great day spent outdoors. Backyard camping is a fun with the comfort of home and kids feel more safe also. What do you think about Backyard camping?
Have Fun,
Team #FOTW!