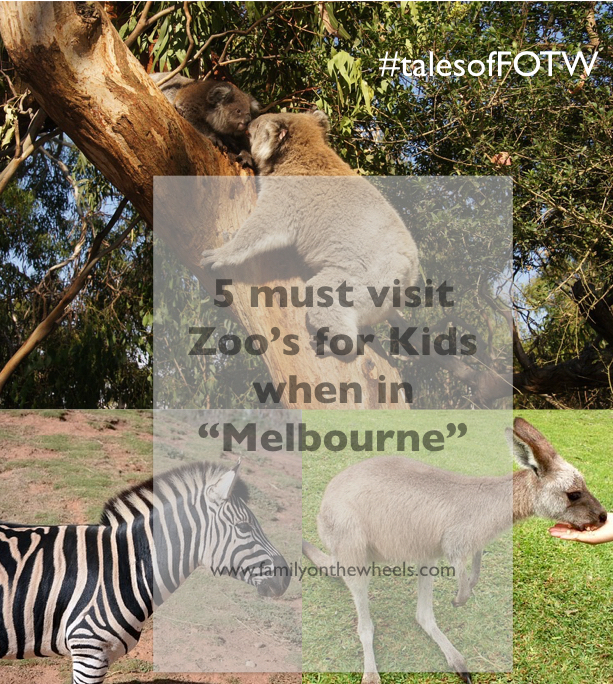 The Zoo's, farms and Sea Life when in Melbourne!
Melbourne, The most "Liveable" place on this earth is full of nature and amazing landscapes. Ranging from Seaside views to shiny buildings, cruises, adventure sports, Riverfronts, it offers a complete package for the travellers. And all the more so, it is worth every penny for our little munchkins. It has a lot of their interest in its pockets.
Exploring Flora & Fauna, interacting with animals in farms, running in the orchard fields is something every kid enjoys. Read out "Enchanting Melbourne" and get ready for this post to help you unbox the amazing fauna this place offers.      
Being aficionado of Nature & animals in wild, here comes a thumbs up for the below mentioned parks and Zoo for kids. Well, equally interesting for we adults too:).
1. Werribee Open Range Zoo :
No, not enough of wildlife exploration has been done, until this zoo having an "African taste" has been made as a stopover. This stopover is sure to give you a hangover for life. Safari across the plains to reveal huge Rhinos, Hippos, tall giraffes, chequered zebras, amazing gorillas, Roaring lions, faster than the fastest Cheetahs, African cats, is just jaw dropping. Isn't that enough to kick ass to get a life time experience at one place itself and that too in the feel of wild? I'm sure, kids will be stunned by the beauty here and fall in love with wild animals.
2. Collingwood Farm :
Since a visit to Yarra river is sure when in Melbourne, wouldn't we love to engage with farm animals? Milking the cows, feeding young lambs, cuddle our famous peppy pigs, Go around neigh-ing and other interactions at this farm are just awesome. This farm is hardly 5kms from Yarra river and very easily approachable. I would for sure engage myself in these activities with beautiful farm animals. Plan some farming chores & sit aside on the banks of Yarra river to find tranquility! And its a plus for kids, who can visit this as an experience and even for educational purposes.
3. Melbourne Zoo :
Aha! what a chance to admire those lovely creatures – Cute Koalas, gorgeous Kangaroos, huge orang-utans, Elephant trails, adorable butterfly houses, little penguins, Fur seals. And not to forget, this Zoo offers an amazing underwater Sea life as well for you.This zoo, entailing approx. 250 species, is certainly a place not to miss for nature and wildlife lovers. We even read that this zoo gives you a chance to study the behaviour of animals at night. Wow, isn't that adventurous as well as interesting?
4. Melbourne Aquarium for Sea Life :
Missing an exhaustive Aquarium of its kind in India, this stunning sea life with thousands of aquatic animals is will for sure give a quiver! Large Crocodiles, Elephant sharks, Seahorses, Darling penguins, interactive encounters are all fascinating. Above all, won't you wish for an underwater world of fine dining? Let's just immerse with these majestic creatures all around and pamper ourselves.
5. Moonlit Sanctuary :
Close to Mornington Peninsula, this sanctuary offers a chance to cuddle up those tiny cute wallabies, feed the kangaroos, have a look at few of the very endangered species. Colorful parrots, owls, water birds shall make your life more colorful with the astounding surroundings. Nights are crazy here, with special "lantern-lit evening tours". Timings change basis the seasons and the bookings also need to be done prior to catch glimpse of the nocturnal world here. Hold on your binoculars to see Nocturnal birds, Bats, tiny feathertail Gliders and giant Yellow-bellied Gliders can be seen. Many other animals can be seen foraging for food as the night falls.
So these are the list of lovely #FOTW "Not to miss" Wild Fauna and Avi-fauna encounters while in Melbourne.
Wanna read more about Melbourne, Hop on here, right now.
Have you been to any of these places? If yes, share your experiences below!
Enjoy Zoo-trotting!