Why do we need Travel insurance ?
We are crazy travellers and good luck doesn't always follow you. Life is uncertain and we all have our own shares of ups and downs while travelling. You've planned a beautiful trip to break the monotony of life and what if you lose your baggage , may be passport or miss your connecting flight? Worst being, health may also take a toll, more so when elders or kids are together. What then?
I still remember that day, we were quite excited to explore Colosseum after reaching Rome. But destiny had something else in mind. We had a transit flight and it was delayed for around 2 hours. We reached the destination late, only to welcome the shock of one missing baggage.
Discussions with the Airport Authorities, flight attendants, all went in vain, as we could not retrieve our lost baggage. It had our clothes and some dollars as well. We had made a big mistake then, as we didn't had the Travel insurance. It was a huge monetary loss that gave rise to mental agony at the start of the trip which was supposed to be pleasant .
Since then, our no trip is incomplete without Travel Insurance.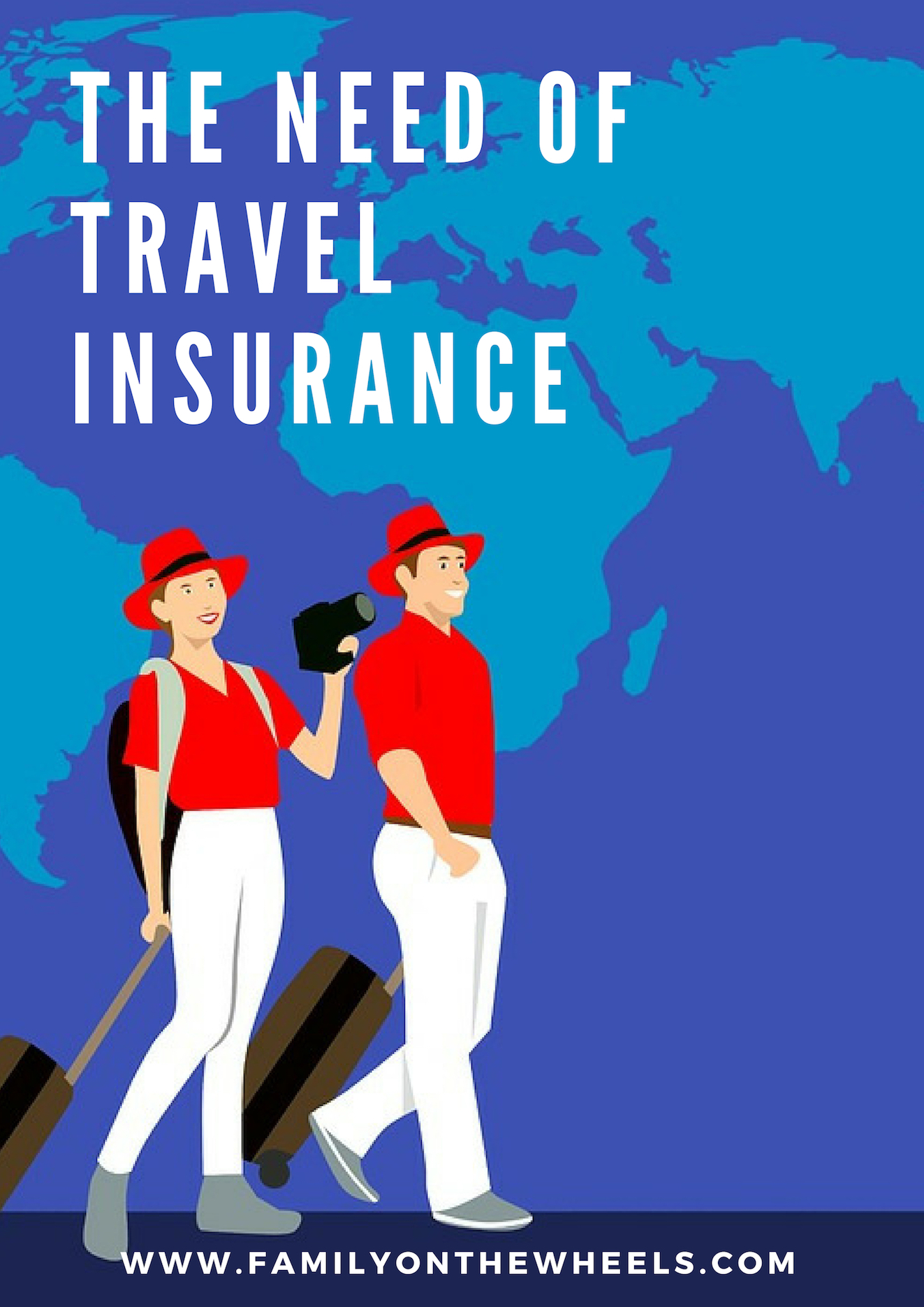 5 Reasons why you need Travel Insurance :
1. Medical Emergency :
You might not even think that your adventure trip can turn into a nightmare due to a small mishap or even that fever can take a tool. Medical expenditures at an international location might cost lots of dollars and pounds. Travel Insurance plan would help you running diagnostic tests, ambulance costing and many other covers which would support you financially during this stressful situation.
2. Baggage / Passport loss :
If you check out the data, cases of Baggage loss are increasing year on year. And a simple negligence can result in Passport loss too. Can you imagine yourself without a passport in a new country? It's not only a strenuous situation, but it also calls for lots of unplanned expenditure while expediting the process of obtaining new passport in a new country.
Having Travel Insurance, will help you get reimbursement for the baggage loss and it will also help in the process of paying and attaining a new passport.
3. Trip Delays , Missing connections, Trip Cancellations :
We have experienced flight delays ample of time. But what happens when we lose out the missing connection? A small delay can lead to missed cruise or a connecting flight. Travel Insurance helps us to claim compensation in case of missed connections. Also if you need to cancel your trip due to any exigency, with insurance cover, you'll be able to recover some of those expenses.
4. Calamities :
Every country is prone to some sort of calamity, be it natural or man made. A sudden hurricane might disrupt your vacations and even an unexpected attack might lead to losses. Travel Insurance  with weather protection coverage, terrorism coverage, will help you recover some of the costs.
5. Pre-existing Illness :
If you or your parents have some pre-existing Illness and a vacation has been planned, it is wise to opt for Travel insurance. Incase of sudden emergency, the Insurance company will honour your claim, if the same stands covered . One can even avail Cashless Hospitalization facility.
With the availability of varied coverage options, you can opt for a plan which caters to your need. These days, companies have Travel Insurance plans for students, Corporates, for Domestic & International travels, for Family and Senior Citizen's and many more. So, once your bags are packed, don't forget to opt for Travel Insurance. Look for the affordability, covers basis the country you are visiting, Claim settlement procedure, ease of getting the support and claim, and then choose the desired plan for a hassle free vacations.
Happy Vacationing!