Pacific Mall for Food Lovers
Most people eat to live and some like us live to eat. At FOTW, we are always on the lookout for places and cuisines which make us say "Wow!". We love trying out new flavors and bring you flavorful gems we come across. Recently, we visited one such place.
We were recently invited for a food walk and cookout at Pacific Mall in Delhi with celebrity food blogger Kunal Vijaykar. Yes, we had a food walk with the most entertaining foodie in the country! He had flown in from Mumbai and we were excited to see the man who hosted 500 episodes of the show The Foodie.
During the walk, we had a chance to taste dishes from top rated food joints and after this, we realized why Pacific Mall is the place to be for food lovers. After all, there aren't as many places that host 35 different outlets catering to a variety of tastes. Have a craving for a lovely cheesecake from an Italian restaurant in the middle of your shopping spree? Or want to get a bite of Hyderabadi biryani before your movie? You are in luck at Pacific Mall, Tagore Garden which is home to a plethora of options for a visiting food lover.                   
Here's a glimpse of all the places we visited at Pacific Mall, Tagore Garden: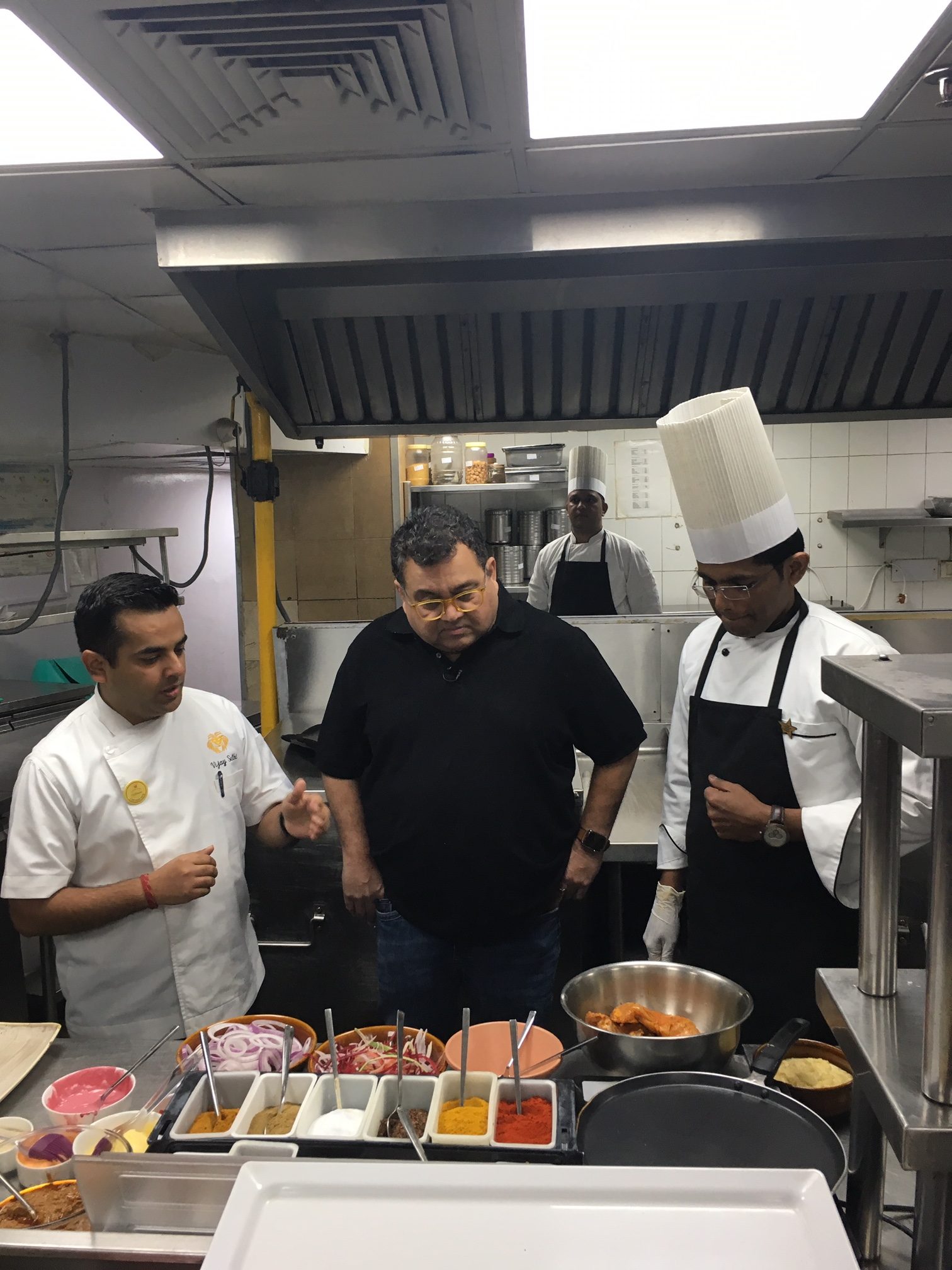 A gourmet fine dining joint , whose USP is to give you the authentic Punjabi taste or we can say "Delhi ka Khanna" . While their Signature dishes have two  common elements – Butter & Chicken, they have varied combinations to entice you to dine there regularly (even as vegetarians). Chaamp Tajdar is what drew the attention of Kunal and he decided to jump right in kitchen to do a Live Cookout with Chef Vijay.
Cookout @Cafe Delhi Heights

Juicy Lucy Burger
A Place that can take away Monday blues or better Hunger Blues ☺ away. The objective is simple, focus on one thing and make it best. The soul of this place is "BIRYANI". Dum Biryani from Lucknow , Handi preparations from Hyderabad with same magic embedded in Vegetarian options too. We Picked the "  VEG LOVERS HANDI" and finished the plate in flat 4 minutes without even taking a pause to breathe. The flavors were deeply embedded and the serving cooked in earthen pot preserved the Natural taste. So if you are craving for Biryani, look out for Biryani Blues.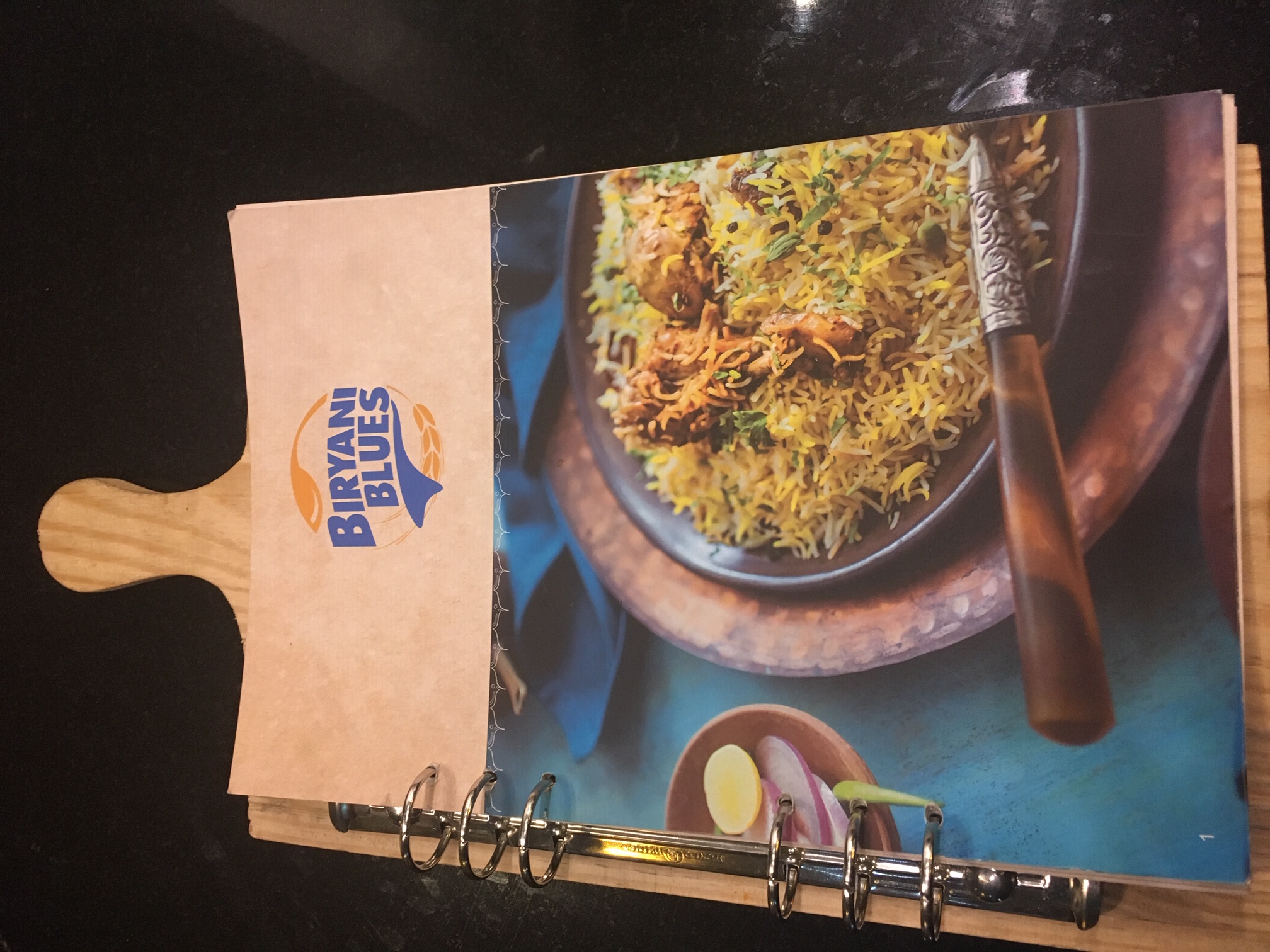 Glory of Delhi is dignified by Sky scrapers in the town and one place which is taking it to new height in food is Café Delhi Heights. If you plan to workout in the middle of the meal, order their special JUICY LUCY BURGER, as it's heavy enough to act as an Dumbles . Their menu with food options covers the length and breadth of Delhi, with few names as DELHI BURGER, MotichoorLaddu Cheesecake, ISBT MakhaniMaggie , Indian Railways Cutlet .  The preparation and serving is inspired from Masterchef's TV show. We even got the insights of the kitchen during the Cookout session with the jugalbandi of In-house Chef  and Kunal together, creating the right notes with their cooktops .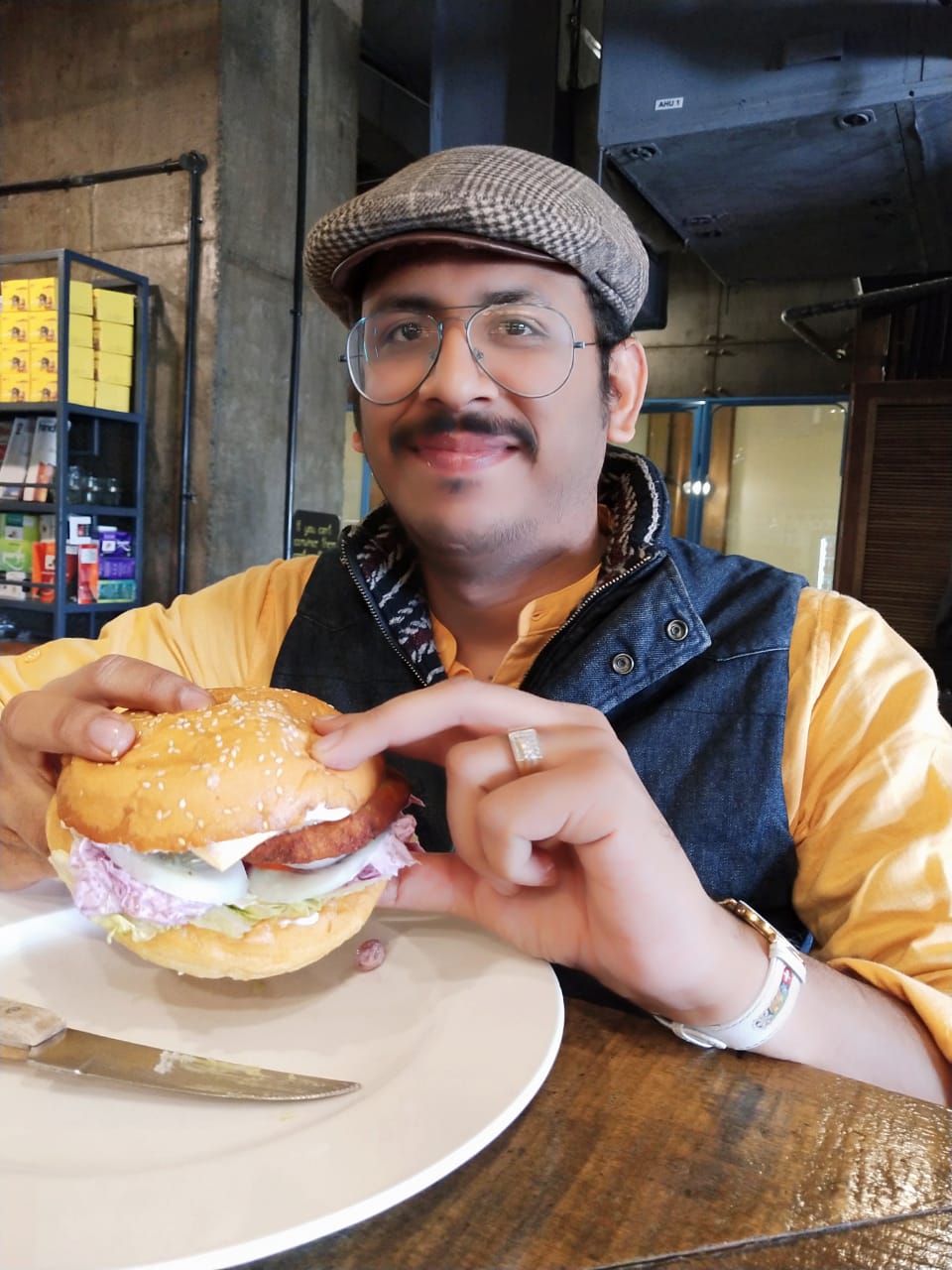 Some names make you feel like Friday even if you hear them from far away. This place has the magic in its name itself. Popular joint for serving 50+ Variety of Beers, doubles up the magic with excellent finger foods, which supplement well with the drinks. They pampered our taste buds with BHUNI CHAAT, which is a combo of roasted Pineapple, apple, Mushroom, Guava, seasoned with spices. You can even try out their Mocktails!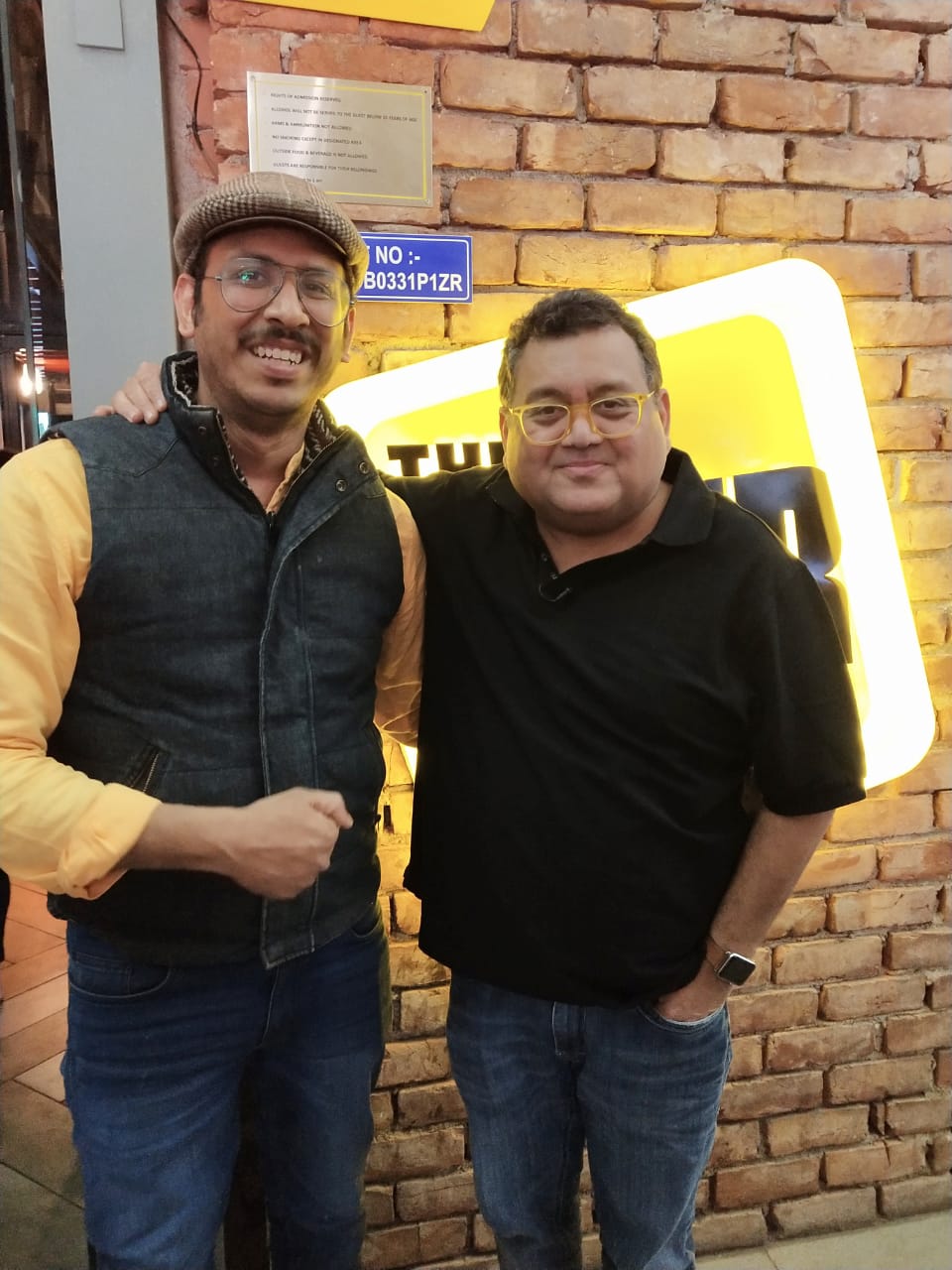 Grand occasions require stupendous celebrations and this restaurant in Pacific mall surely fits the space.  With interiors worked out right out of Hotel Transylvania Movie set, it's different theme arises curiosity to explore the place. Serving 106 dishes in their buffet menu, you feel like a king of the Food in your own Castle. We tried some north Indian food including the DAL MAKHANI with Garlic Bread, Mock-tails and Salad, which was prepared to please the taste of all. 
Pacific Mall has multiple food joints to pick, but this one stands out as fine dine. It is surely one, serving biggest and tastiest buffet layout for lunch / Dinner.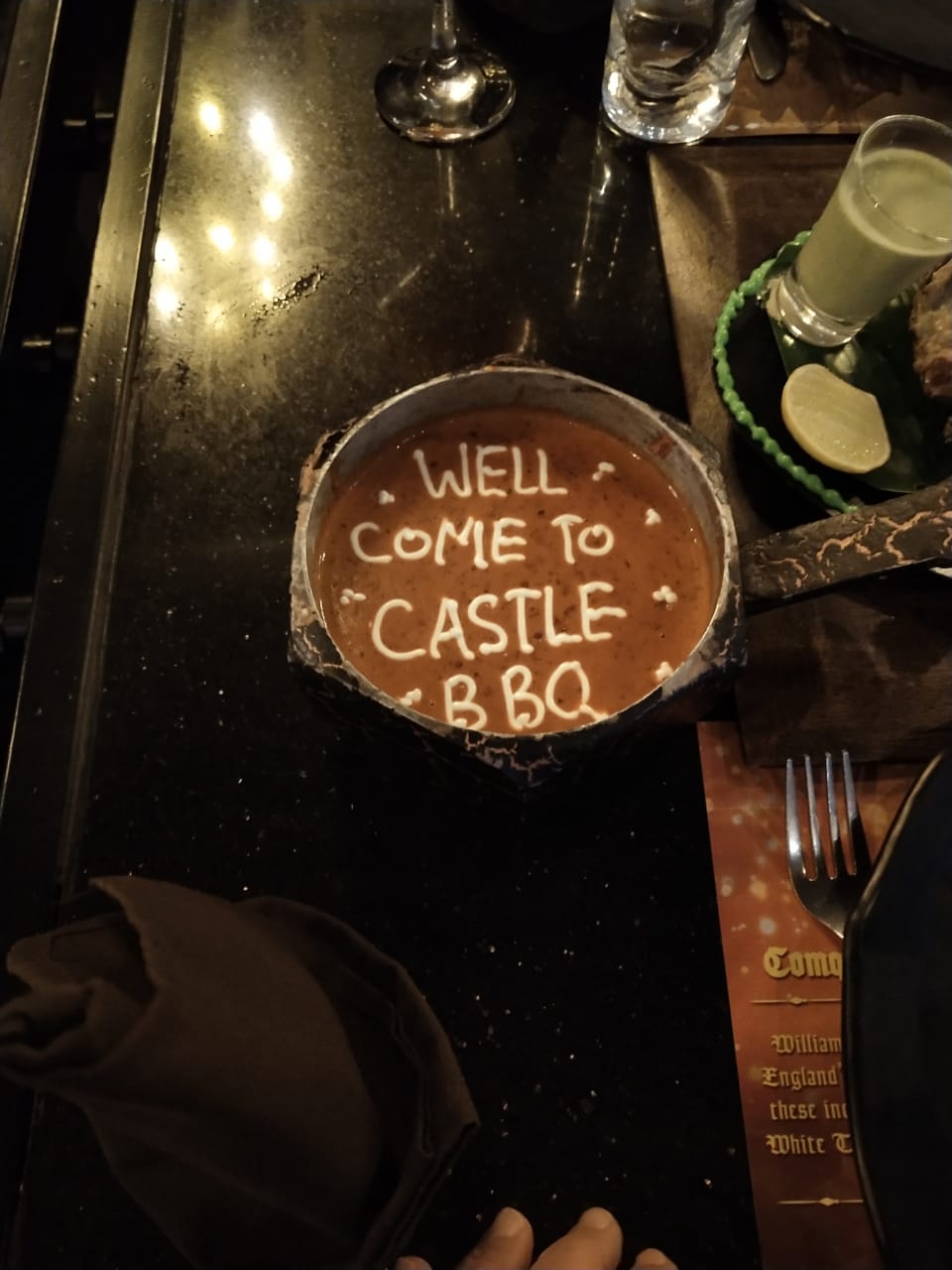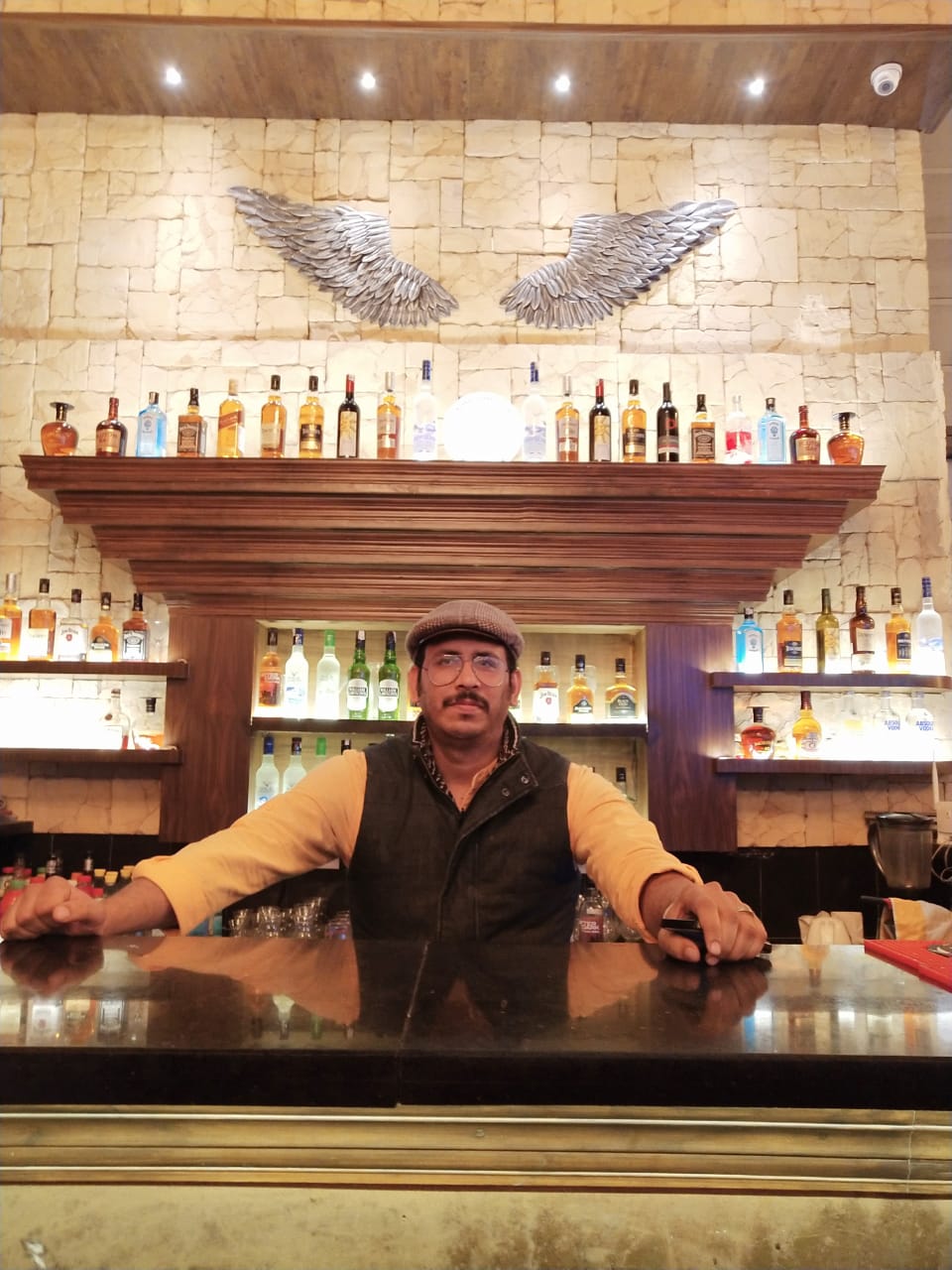 Whether you are fond of Green Chilly or Red Chilly, Chili's is an answer without igniting the flame on your tongue . Classy, Contemporary and ideal Hangout Place to Chill with your gang. We picked Parmesan crushed cottage cheese quesadillas, Sante Fe salad and Fajitas Served with Ball peppers & Caramelized Onions topped with Garlic Butter for our tasting session.
Anyone who follows food trends knows how impactful this name is " Jamie Oliver ". Getting a chance to try out Italian food whose recipes are hand crafted by the Britain's No.1 Master Chef is an every foodie's delight. Our 3 course tasting meal started with The Jamie's Italian burger with house special sauce followed by Jamie's Super Greens Pizza . and the show stopper was BAKED CHEESECAKE with citrus Compote. Being Indian, the inclination for deserts is natural and this one made us request for repeat serving. 
Pasta @Jamie Oliver"s
FOTW Verdict 
Picking the best out of them was definitely out of syllabus. However, we all agreed that each one is a trendsetter. Each of these restaurants have their own charm which redefines regular food. Their magical ingredients, delightful service and warming ambience completes the package.
As much as we talk about the Kings of the Hospitality, we must know the King here is Pacific Mall, which brought best of the best at one place. Be it any day, shopping or eating or Action Gaming, Pacific Mall is one stop solution, right in the heart of Delhi  .
All this writing made us hungry, so let us book an cab and head where our heart desires. May be Mexican or Italian or just some fine Mojito.
Relish till then,
Team FOTW!