Road Trip Essentials
Travel is happiness , it makes me more creative , more enthusiastic and every time tripping has made me fallen in love with something or the other. Exploration around the world has given me ample reasons to celebrate my existence on this planet. It has infused relations with lots of love and charm and has given me ample opportunities to welcome my meaningful thoughts.
Don't you agree, "Travel, in the younger sort, is a part of EDUCATION; in the elder sort, a part of EXPERIENCE ~ Francis Bacon"? It enriches your life with practical experiences.
Since we are avid family travellers and our kid is growing with these worldly explorations, often we have been questioned on our Travel essentials. Tripping with kids calls for a lot of planning and careful itinerary preparations. But having a kid doesn't means that we ignore our real passions. Clubbing passion during travel gives the experience a beautiful twist.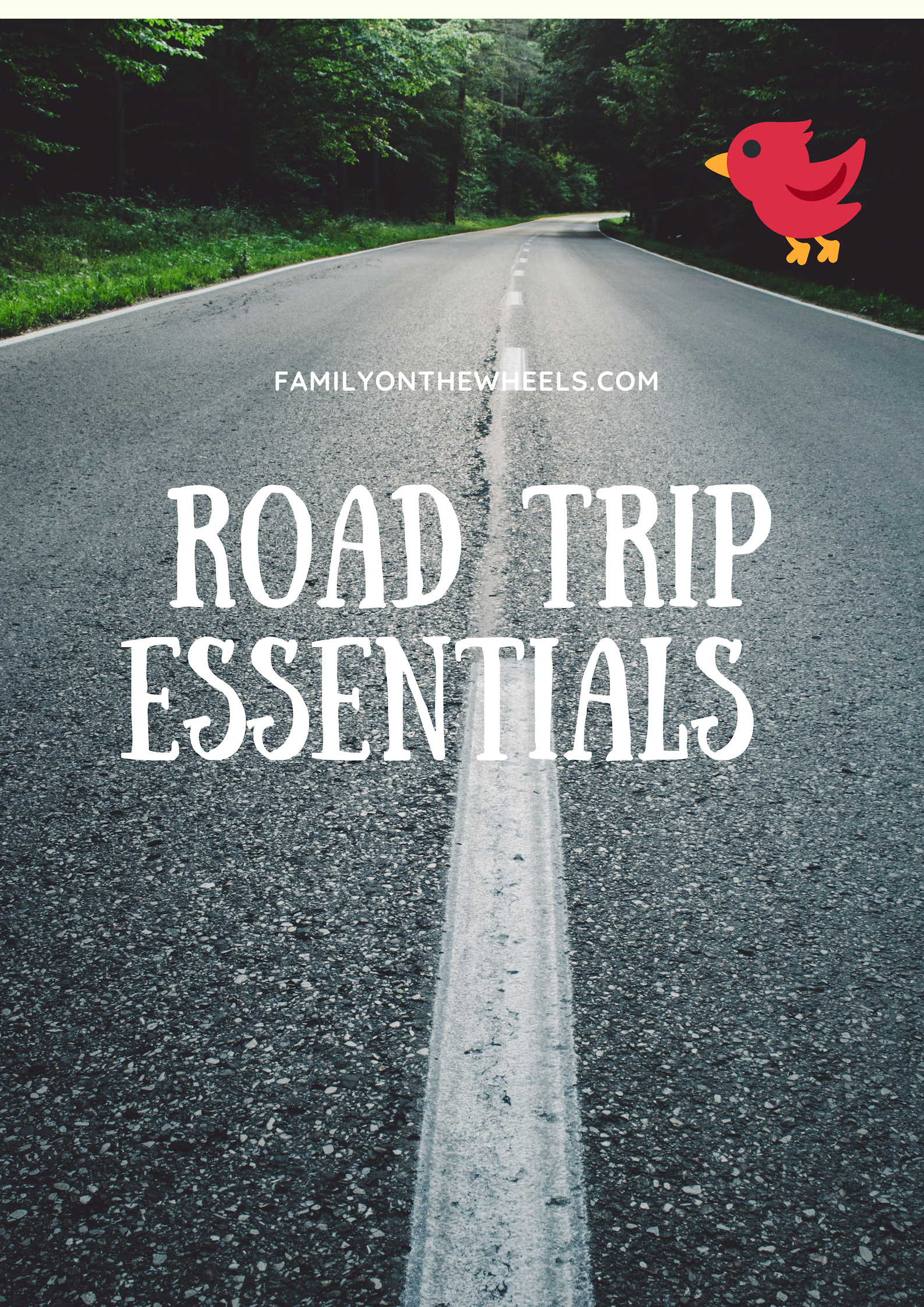 While there is a long list of our Road trip essentials, let's talk about the ones, which have made my expeditions alluring.
1. Sketching Book :
This time I took my long lost love along with me, my sketch book. My fondness of sketching the human emotions, nature, was somehow lost in the captivating motherhood. Sitting besides a beautiful pond full of lilies, lotuses with my sheet and pencil gave me a sense of tranquility, I had never experienced before. It widened up my horizons, got me to look for more in this nature and gave me a sense of calmness. Adding my book in this trip was a perfect add on to the creativity travel ushers you with.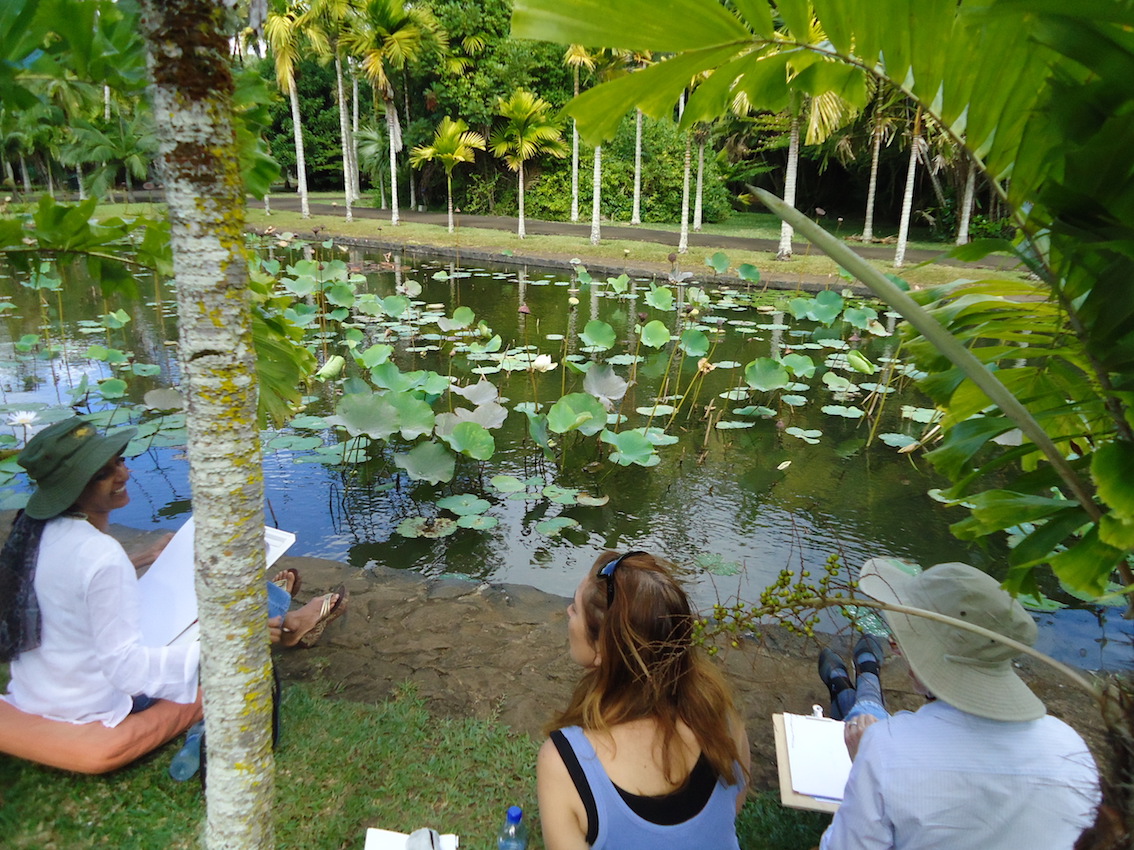 2. Coffee Mug :
Can anything else do the justice with sketching apart from a coffee mug with hot coffee? Well, my Instacuppa Travel mug, was a perfect companion here. This french press mug helped me enjoy my fresh brew straight out of the beans. Thinking about the spills? Then let me tell you, this coffee mug has a sweat free exterior, spill proof drink spout, and a non-slip, textured cup sleeve grip. Doesn't that sounds quite easy for various travel needs? This stainless steel mug also retains heat for 6 hours and cold for 12 hours, which again makes it a must have travel accessory.
Its time to take your sips and rejuvenate while you appreciate the nature's heaven.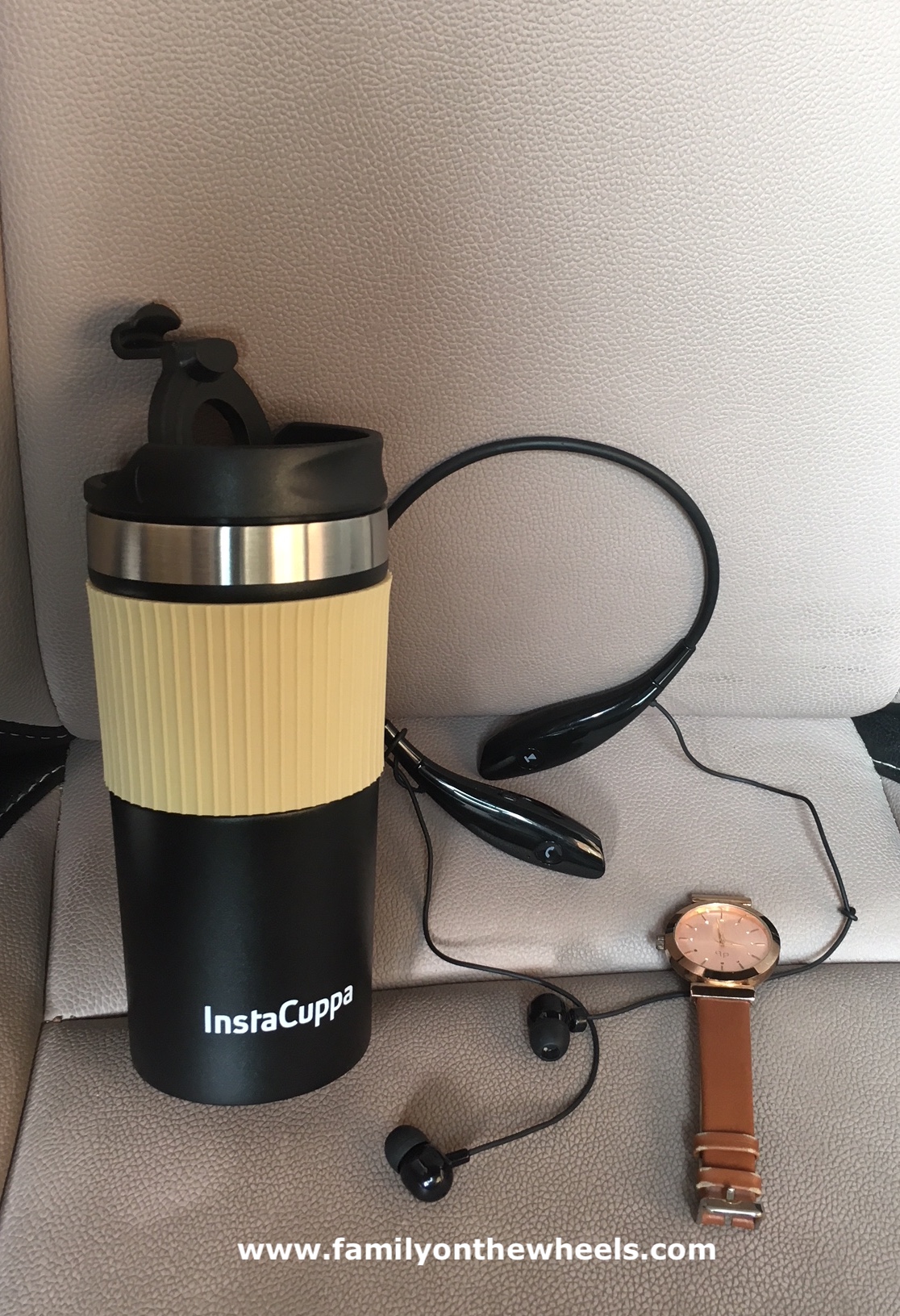 3. Inflatable Tents :
Are you an adventure freak? Or love spending days and nights in the abundance of nature like us? Then carry your tents if you plan to trek/hike or explore the golden sands. What you need is the tent and its essentials to pull it up and relax in the nature for some time. We did it recently while hiking from Manali. Some places demand for prior approvals as well, so plan up your travel accordingly.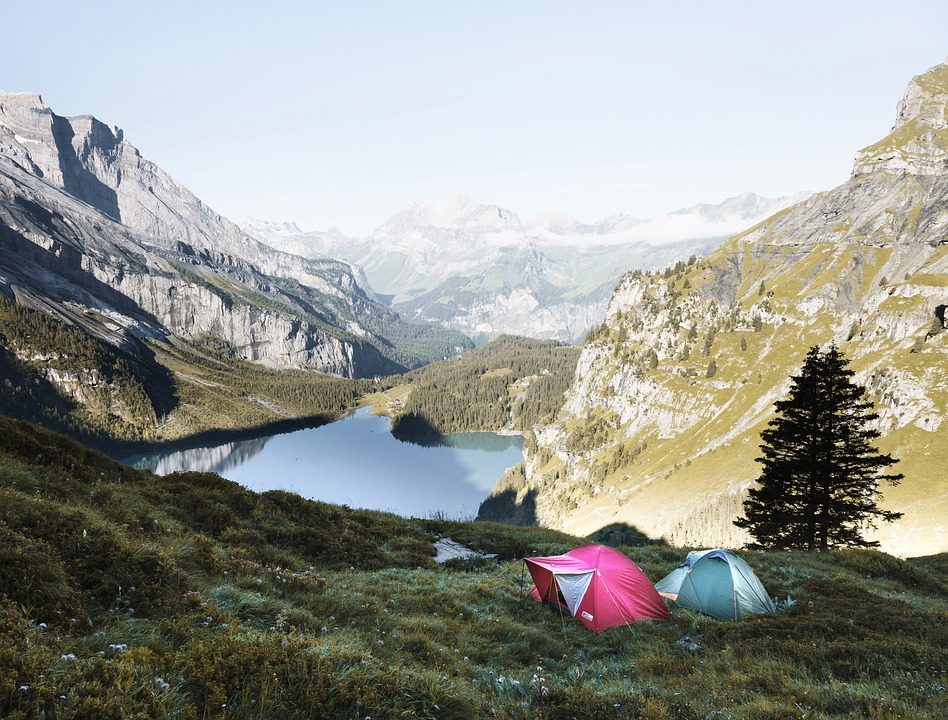 4. Dashboard camera :
Travel is incomplete if memories are not captured. And why to stop the drive to take a picture or a video when you have a dash cam? Dashboard camera's (Dash cams) have LCD with high resolutions to capture images and footages of your journey. Capturing the fun moments of our trips has become indispensable. Hence all you need is a high resolution dash cam to record your road trip and help you revisit it later.
5. Music :
Travel and music go hand in hand. Old is Gold and listening music charms up my soul. Be it during the road trip or in a tent, soulful music mesmerises and adds up to the travel experience. We keep our music playlist handy before the start of trip, what about you?
What do you think about these Travel essentials, which I'm drooling over?