Poovar Island was the last backwaters we did during our fabulous Kerala break recently. Reading out some really amazing reviews, Team #FOTW thought to give it a try while staying at Trivandrum and after enjoying at Kovalam beach.
Planning for mesmerizing Periyar national Park?
What exactly is Poovar Island ?
Poovar is approx. 28-30kms south of Kerala's capital – Trivandrum or Thiruvananthapuram. Rather than calling it an Island, I would say that it is a tiny coastal village, far away from the humongous crowds which has helped it maintain its pristine beauty. The word Poovar means – Flower River, as it is surrounded by the waters of Neyyar river before merging into the sea. The occupation of villagers here is Fishing since it is surrounded from all sides by river and sea. And hence, the term Island got attached to it.
What enticed us to visit Poovar?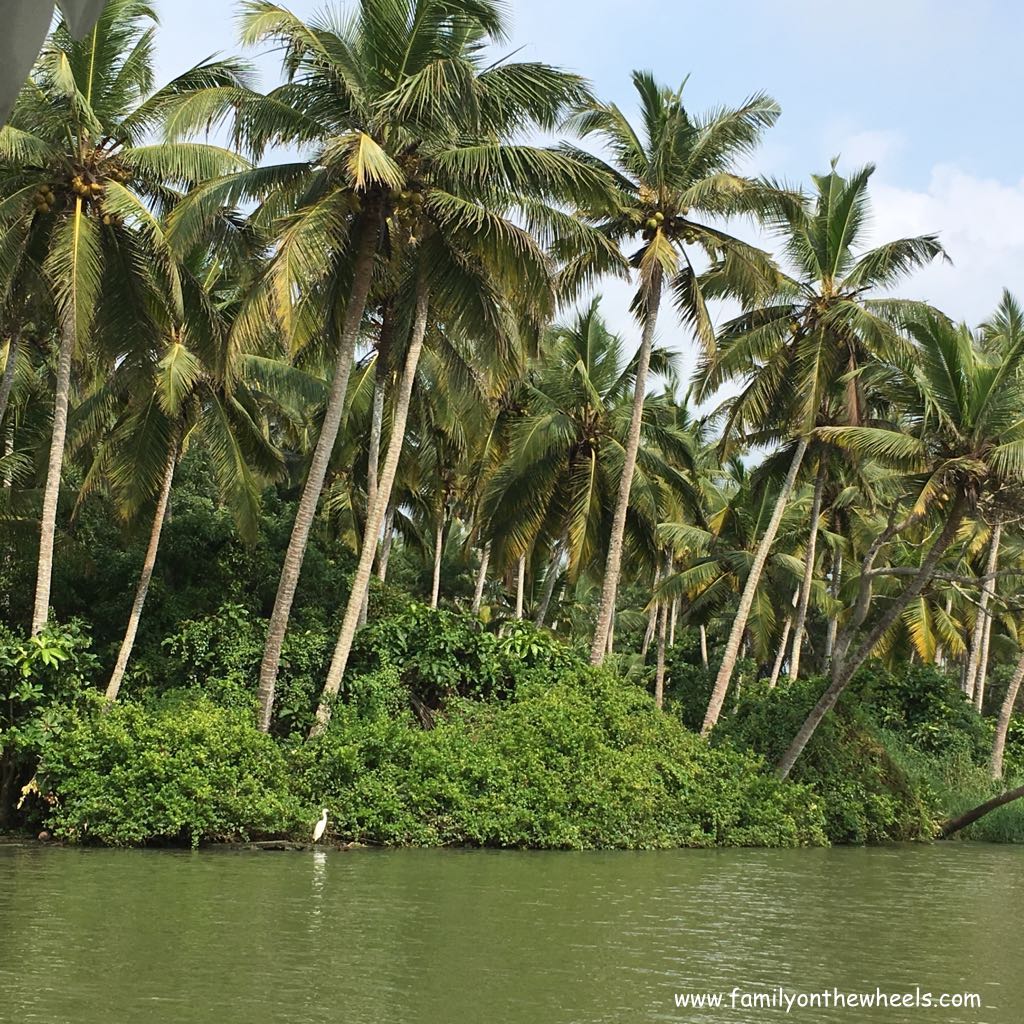 The feel of pure nature, witnessing the Mangroves and watching the backwaters phenomenon tempted us to go all the way from Trivandrum to Poovar. Since it is remote village, no cabs are available to take you there, and so #FOTW(family on the wheels) had to take an auto from Kovalam beach in Trivandrum to Poovar. Close to 18kms from there, we had to bargain for the auto to seal the deal. Taking nearly 30minutes, our auto-wallah dropped us at the Boating point from where we could start our desired trip around the Poovar island via motor boat.
Well, it may seem as a one stop, slight research showed that there were close to 4-5 such boating points all in the vicinity and one can hop where ever the best deal is available. They all have clear rates and duration mentioned on the boards [stating govt. approved] but be aware, they are all negotiable and basis the season.
We opted for a motor boat for 1.30 hours from Hotel Leela nearby (got the best deal there) and here we began our exploration to the awesomeness.
Exploring Poovar in Kerala :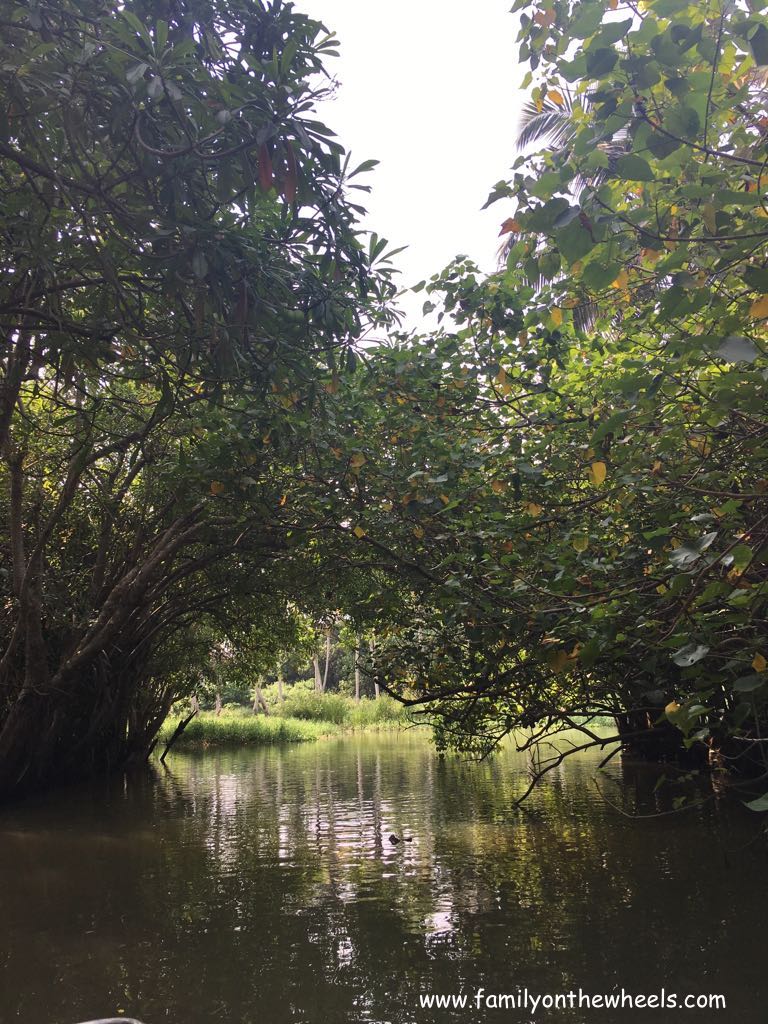 As the ride started, the feel of being so close to nature got us in broad smiles. The look just after crossing the bridge killed me man! Those coconut groves, on either side of the small canals greeted us with blissfulness. Slowly the canal became narrower and the forests became dense. The Mangroves in the light sun, their beautiful reflections in the water, the greens blowed me out and I could just exclaim "WoW". There was rather no colour seen, except green. As my son exclaimed to see a beautiful colourful "Kingfisher" rested on the branch of Mangrove tree, who gave us a perfect pose to be clicked.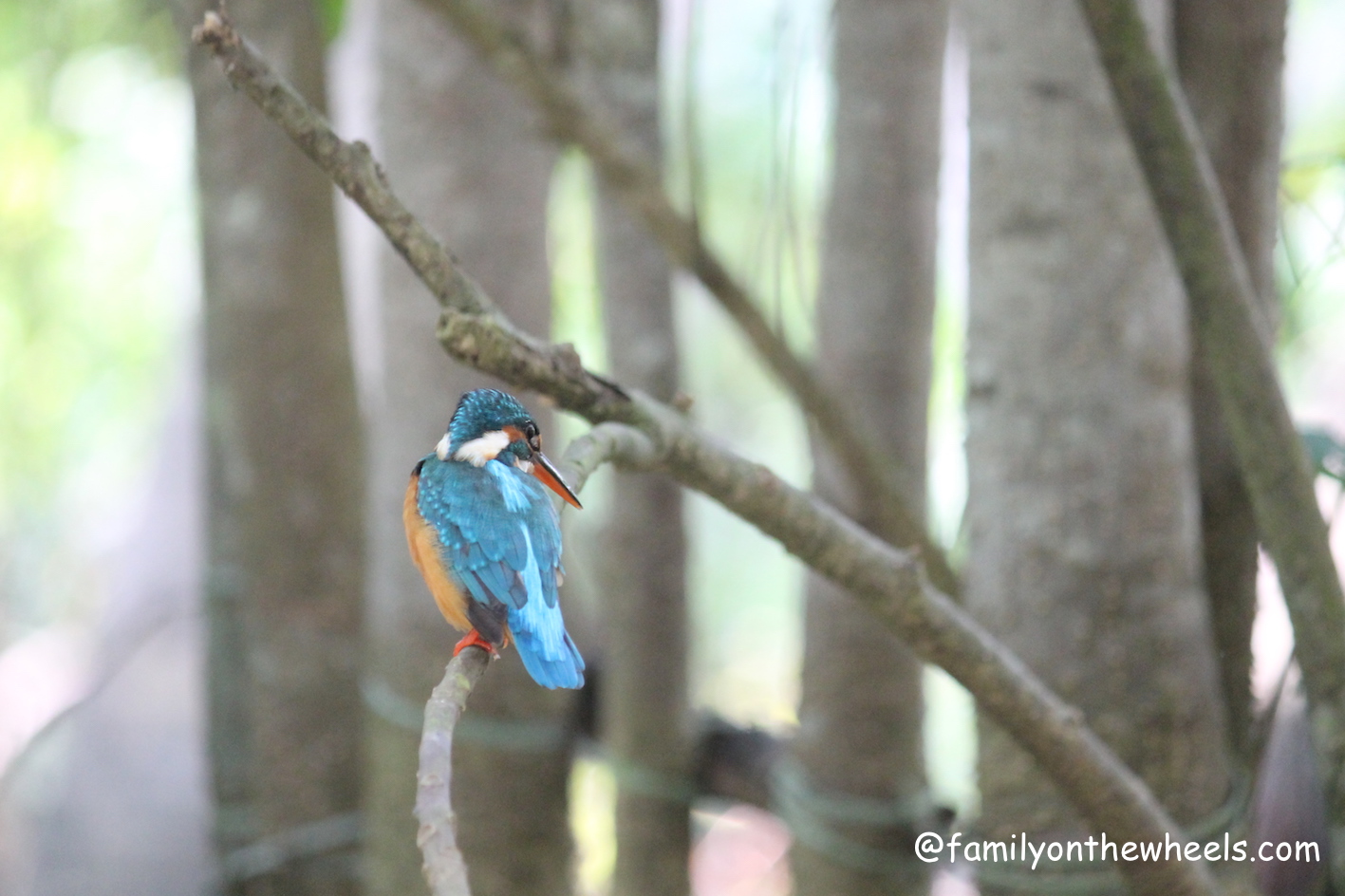 Moving inside with ever changing landscapes [which I'll allow photos and videos to narrate the beautiful story], we got to know that we had come to a Bird Sanctuary. There were so many beautiful cranes, some perched on top of the trees, some closer to the water, white and black. Little here and there and you get to see Cormorants, Snake Bird with spread over wings, Brahminy Eagle, some more Kingfishers, it was a lovely welcome to a tiny Bird Sanctuary. We totally loved spotting these beautiful avifauna.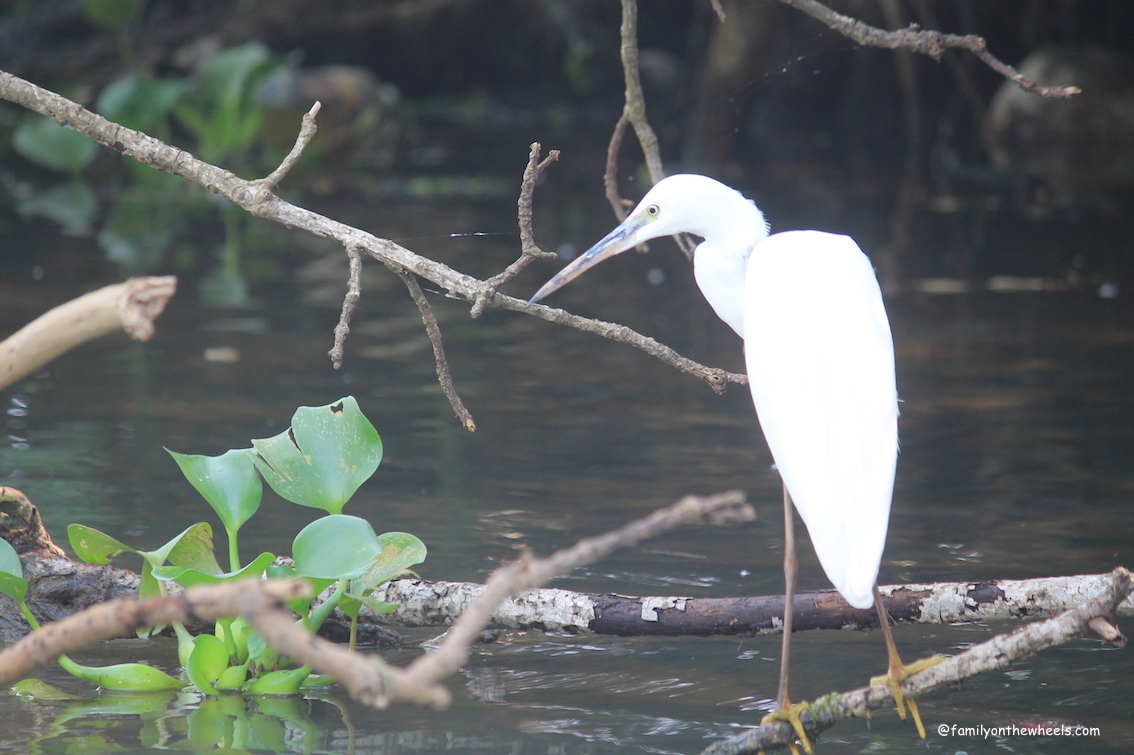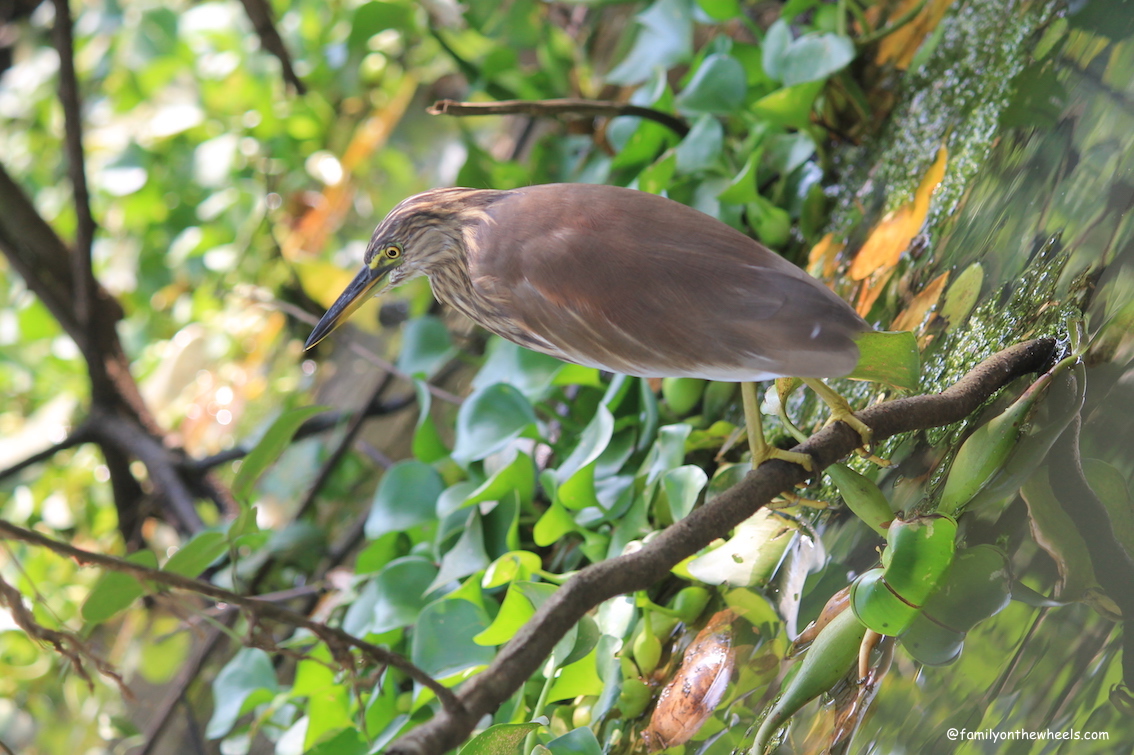 And there you never knew when you entered into a massive river from those small canals, only to witness a Golden Sand beach and witnessing the backwaters. We were at the place where the Arabian sea was merging with river Neyyar, astounding! A small strip of sand was trying to separate the two water bodies and slowly narrowed to allow me see the "Sangam". We had a quick 10-15 minutes break here to unwind in the arms of beauty. A little further and there were the Tides meeting the stream, forming an estuary.  It was mesmerizing and a great escape for the Nature lovers.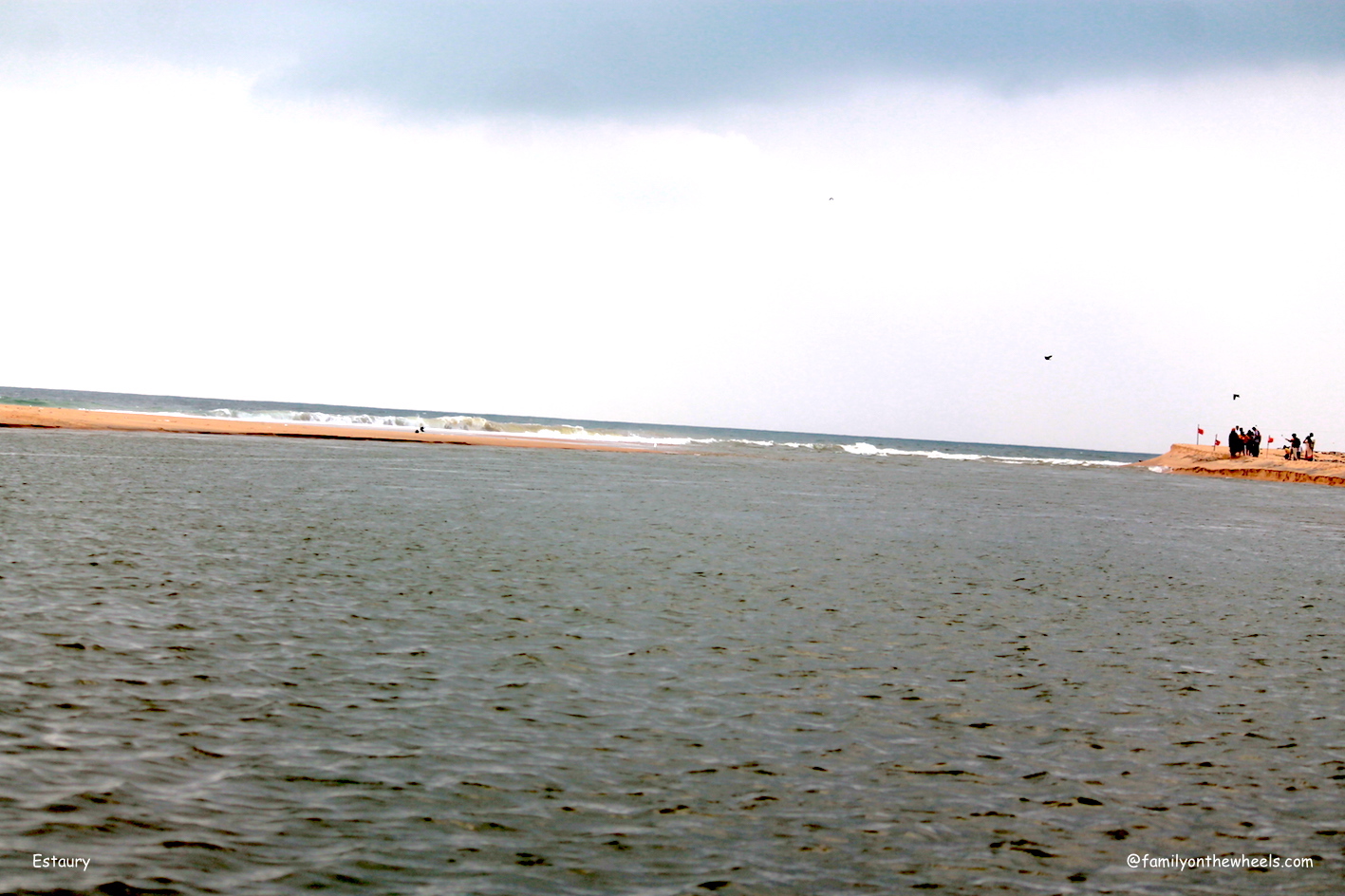 While returning, we saw a beautiful Jesus Statue over a Big Rock, which enhanced the beauty and serenity of this place. There were Floating huts which we could have taken, if known earlier. Backed by coconut groves, inside the lake, with rooms and balconies opening to vast lake, the beach and the sea! What else can be the best of the morning, rather than watching this view?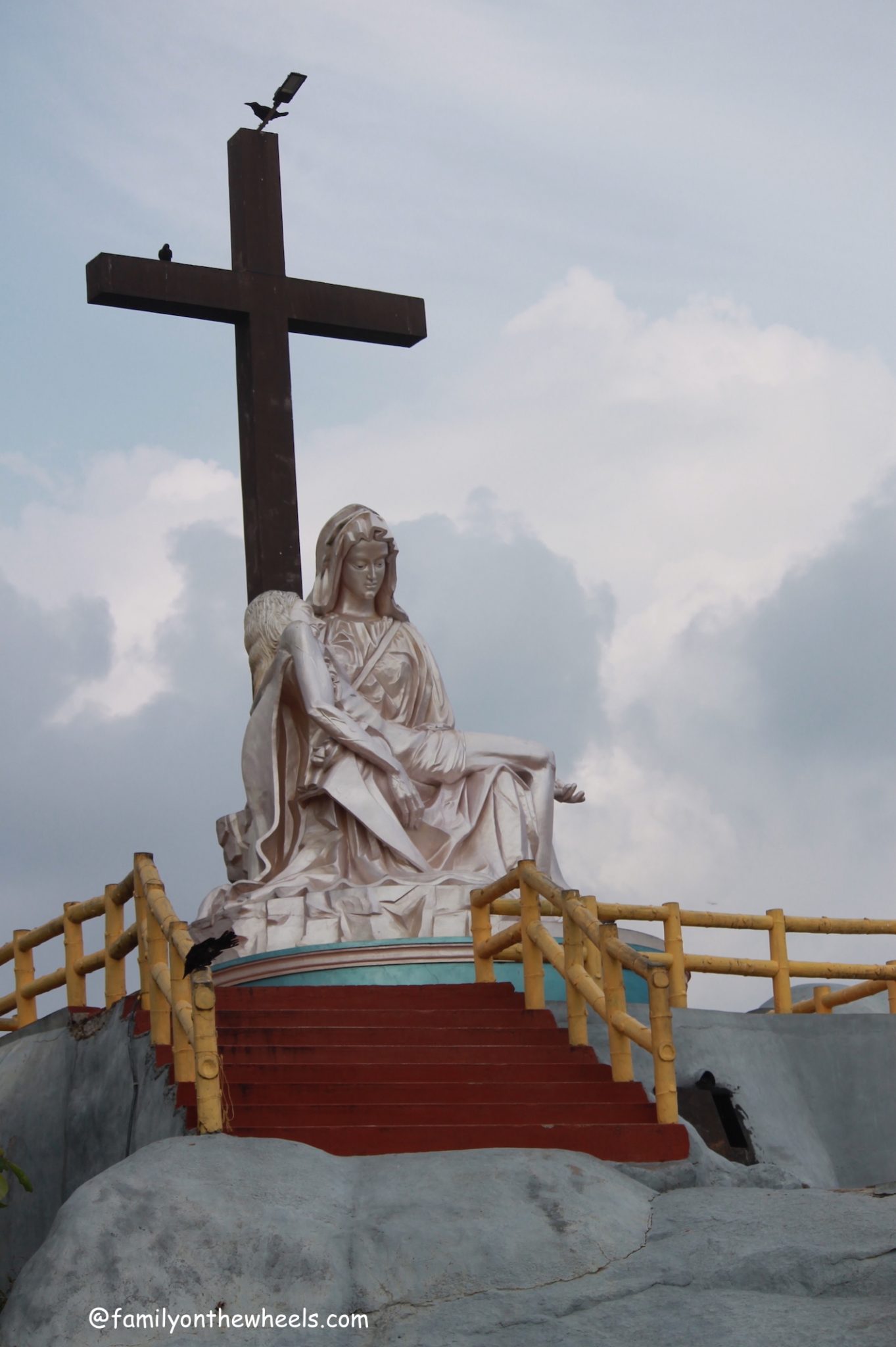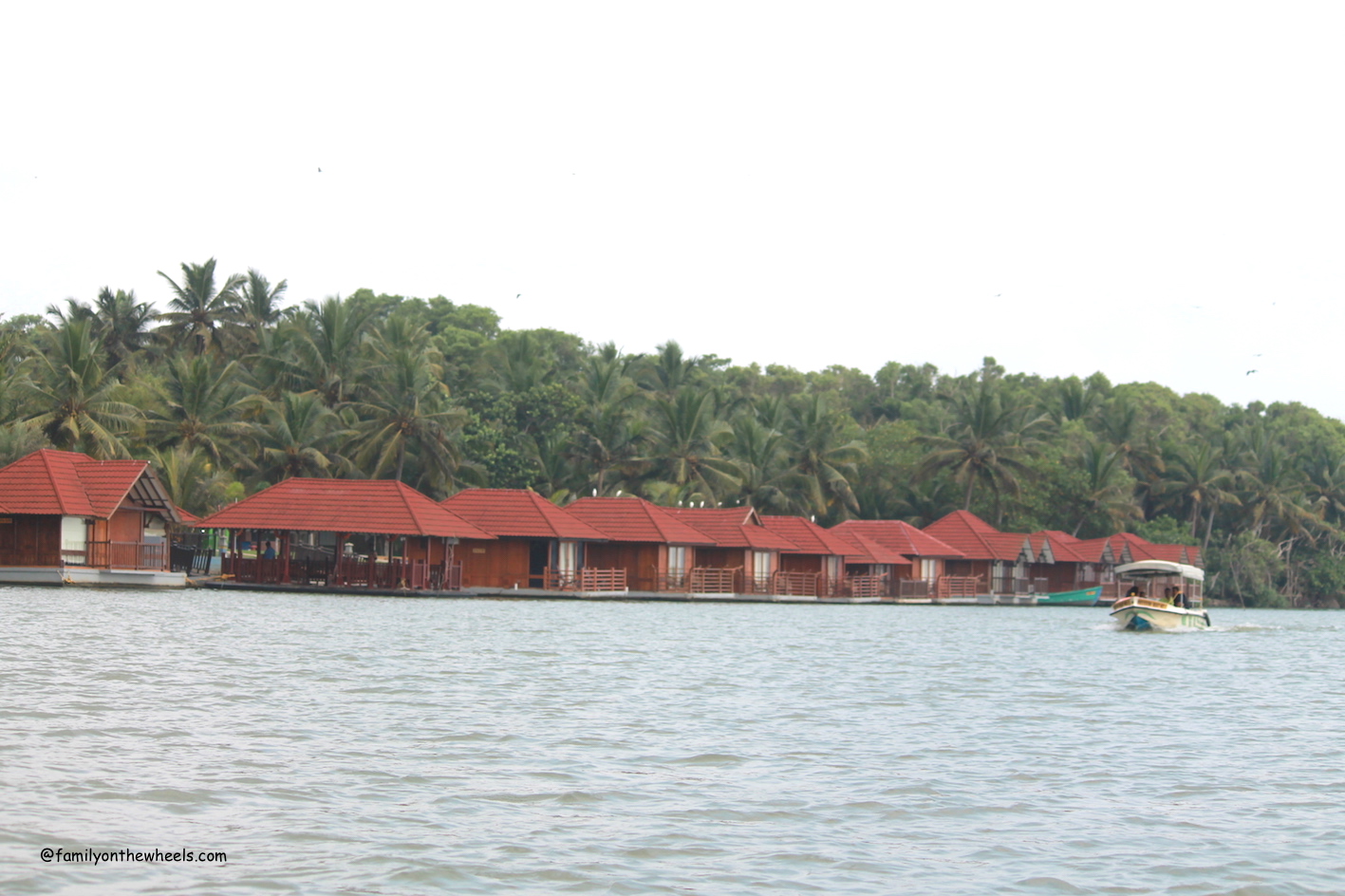 And soon, since we had taken a package of 1:30hours, we were routed to the Forest island. Quite Intriguing, I was excited to adore it and again from the massive river, we slowly and quietly entered into the canals and there came the Forest island. Huge Tress, massive roots, amazing variety of trees, some poisonous fruits and yes some birds.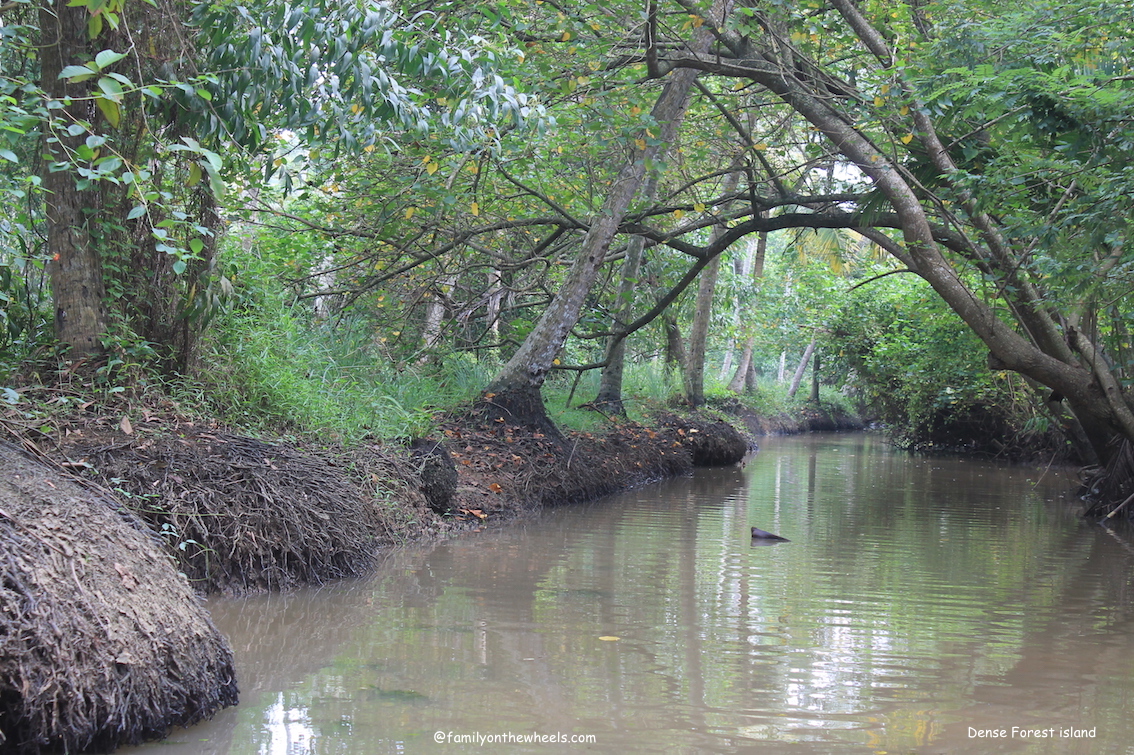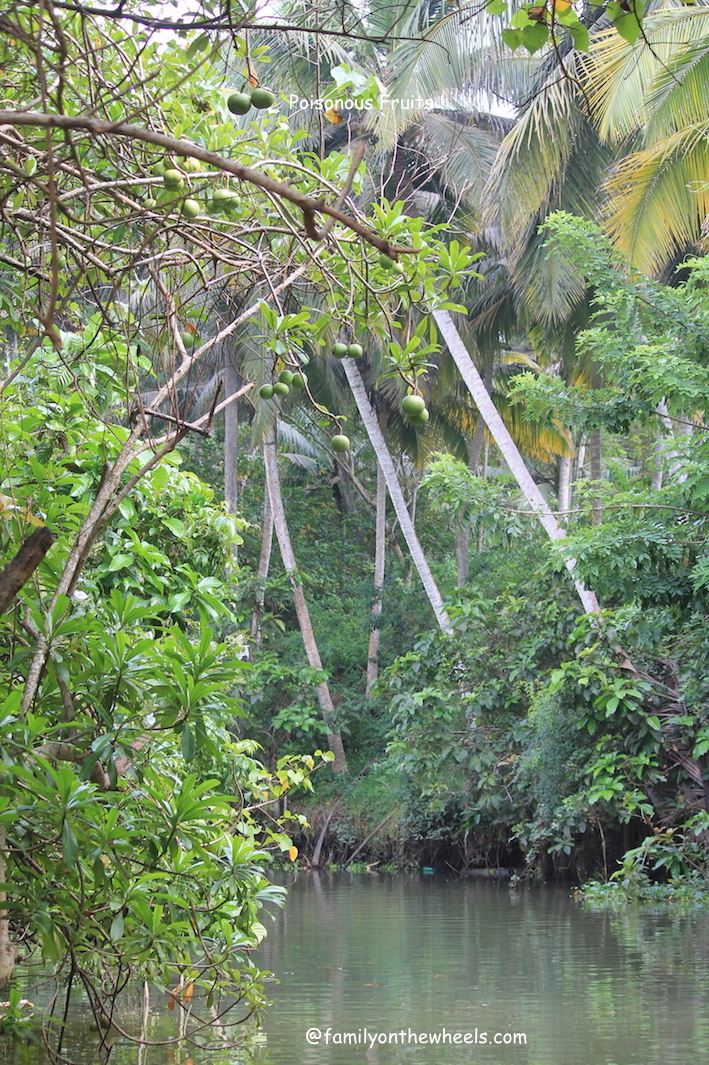 It was indeed stupendous as we rode slowly in our motor boat. From there, we returned back to our pickup point at Poovar Leela Hotels. It was an awesome 1:30 hours treat to the eyes, mind, body and soul. A perfect handshake with pristine untouched nature.
Return back to Trivandrum from Poovar :
The return was somewhat difficult as auto's charge for both up and down (going to trivandrum and coming back), so instead of 18kms, we were asked to pay for 36kms[400-500Rs]. Being true to our family adventure spirit, a little walk took us to the Bus stand and we took bus which dropped us exactly in front of our "Beach & Lake Ayurvedic Resort" in just 15Rs/person. It was  big time money saver.
They also have few Floating restaurants inside, which would be a great idea to snack or have food amidst the river across the beach enjoying the true nature with lavish food!
#FOTW Notes for Poovar Island:
Though the 1:30hours ride was fabulous, the cost which was INR 2.5k, was too much, more so for the Indians. And yes, that was after the negotiation from 3.5k. We were informed that these rates would soon swell up in the coming touristy months of Dec-Feb. So, explorers, negotiate as hard as you can.
If you have visited Alleppy backwaters, your charm might reduce somewhat, so opt for it only if you really wish to experience the beauty unhindered:)
To and fro connectivity from autos is costly, you can opt for a convenient bus ride.
Since Poovar is remotely located, try to cover it up before 5:30/6pm.
Do take your zoom lens along to spot and capture birds in their natural habitat.
Kids who love boating, beaches, spotting birds will love this small ride in the Mangroves.
The boat ride options are of 1hour/1.5hours and more, as per our view, 1.5hours ride was enough to experience the Backwaters and mangroves.
Stay tuned, as many more posts coming up soon from our stupendous Kerala Trip! To see more amazing photos of our trip, follow our Instagram handle .
Love,
Familyonthewheels